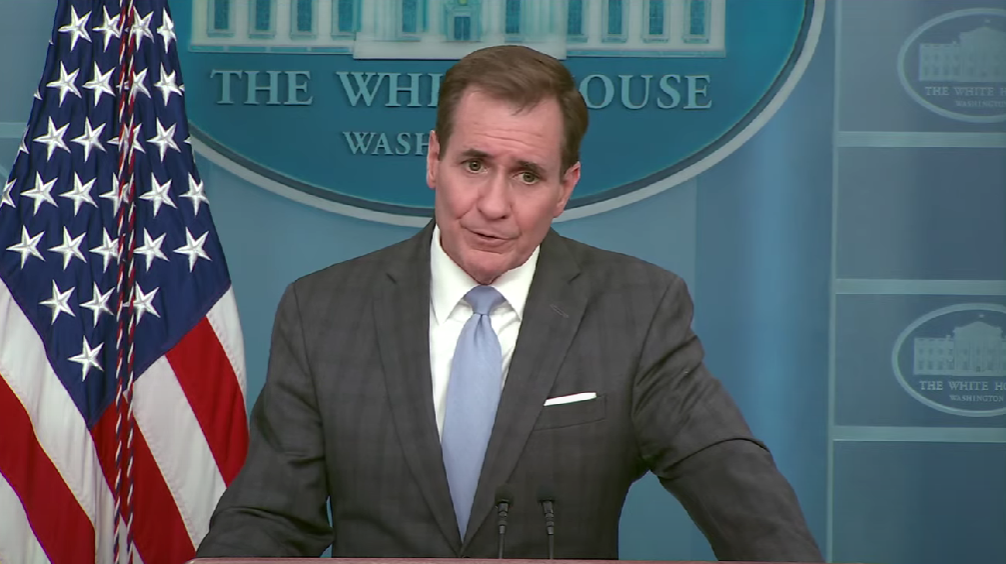 10 Things US Said About 'Object' They Shot Down Over Alaska
White House National Security Council spokesman said there were stark differences between the 'object' shot down today and the Chinese balloon downed six days ago.
A US fighter jet shot down an unidentified object drifting high over Alaska on Friday, the White House said, just six days after the downing of an alleged Chinese spy balloon sparked a fresh diplomatic rift with Beijing.


Here are the top quotes by White House National Security Council spokesman:

1. The President was absolutely involved in this decision. He ordered it at the recommendation of Pentagon leaders. He wanted it taken down and they did that.

2. They did that (take down the 'object') using fighter aircrafts assigned to US Northern Command. It was much much smaller than the spy balloon that we took down last Saturday. The way it was described to me was roughly the size of a small car as opposed to a payload that was two or three buses size. So it's much smaller with no significant payload.

3. We're calling this an 'object' because that's the best description we have right now. We do not know who owns it: whether it's state owned or corporate owned or privately owned. We just don't know.

4. We don't understand its full purpose. We don't have any information that would confirm the stated purpose for this object ... The 'object' was flying over a very sparsely populated area and over water space when we ordered this down.

5. We do expect to be able to recover the debris since it fell not only in our territorial space but on what we believe is frozen water, so a recovery effort will be made. We're hopeful that it will be successful and then we can learn a little bit more about it

6. On the differences between the two: "This was a completely different size, much much smaller (than the balloon) and the debris field for this we expect to be smaller that would have been for the other one.

7. Difference two, we knew for a fact that the PRC balloon we shot down was in fact a surveillance asset and capable of surveillance over sensitive military sites and that it had self-propulsion and maneuver capabilities, there's no indication that this one did.

8. I would not say that information gleaned from our surveillance of the Chinese surveillance balloon provided insights that permitted this detection.

9. The object was at 40,000 feet and the predominant concern by the President was the safety of flight issue at that altitude. The balloon shot down last week was at over 65,000 feet, so there was no threat to civilian aircrafts. This one at this altitude posed a threat to civilian aircrafts.

10. The 'object' did not appear to have the maneuverable capabilities that the other one did and was virtually at the whim of the wind.