Light-filled living rooms with open plan layouts, modern fireplaces, eye-catching living room furniture, and modern rugs.
A light-filled living room is a joy to spend time in as a family and with friends. Add a powerful connection to the outdoors and it's a place that you may never want to leave. These 40 light-filled living room designs demonstrate how to style bright and airy spaces to be homely and welcoming. This collection also delivers inspiration on how best to arrange fenestration and courtyards to make the most of natural light and landscaping. With a backdrop of natural greenery, it's helpful to see the effects that the panorama has on the interior palette and how silhouettes can be either emboldened or lost against the lush vista.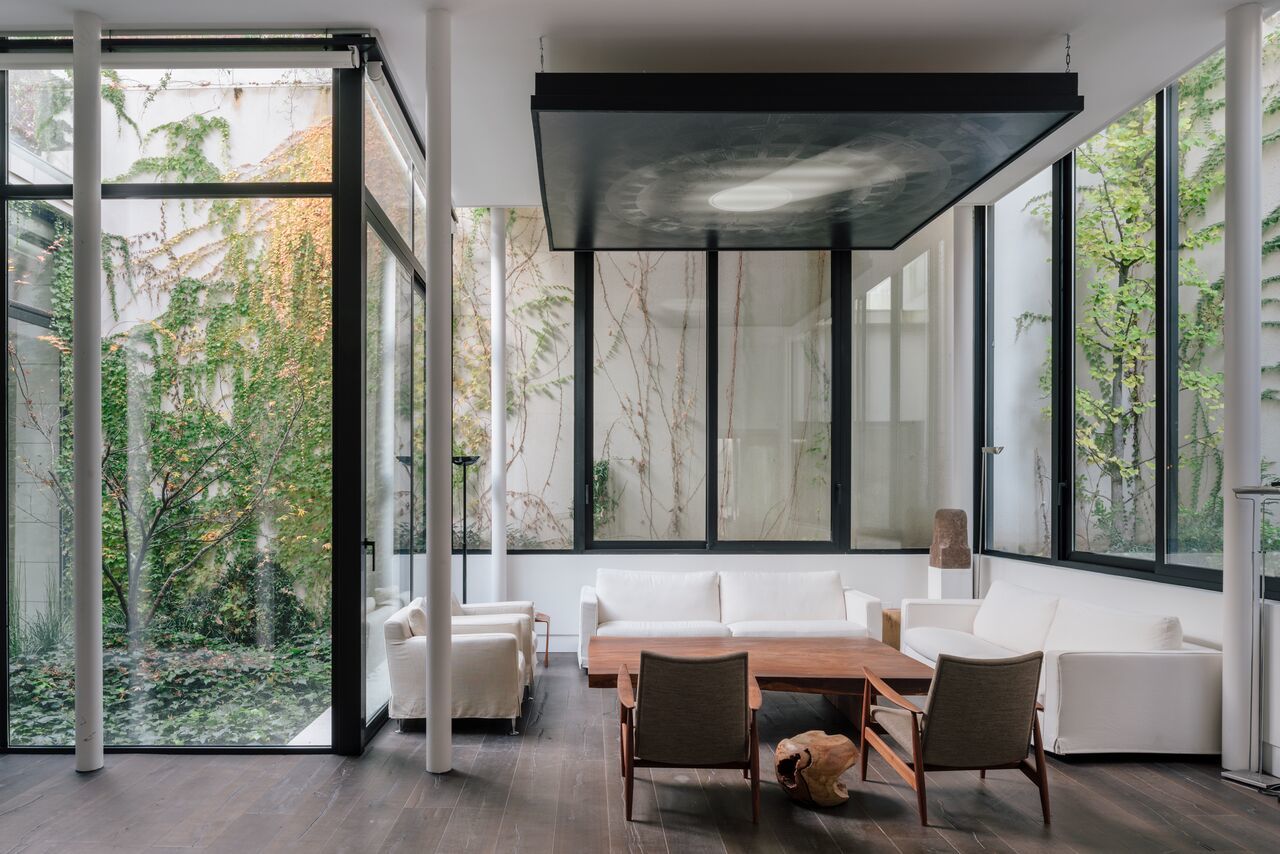 A U-shaped courtyard causes this light-filled living room to be wrapped by nature on three full sides. Black window frames strongly segment the green panorama, making a gallery of vertical vistas.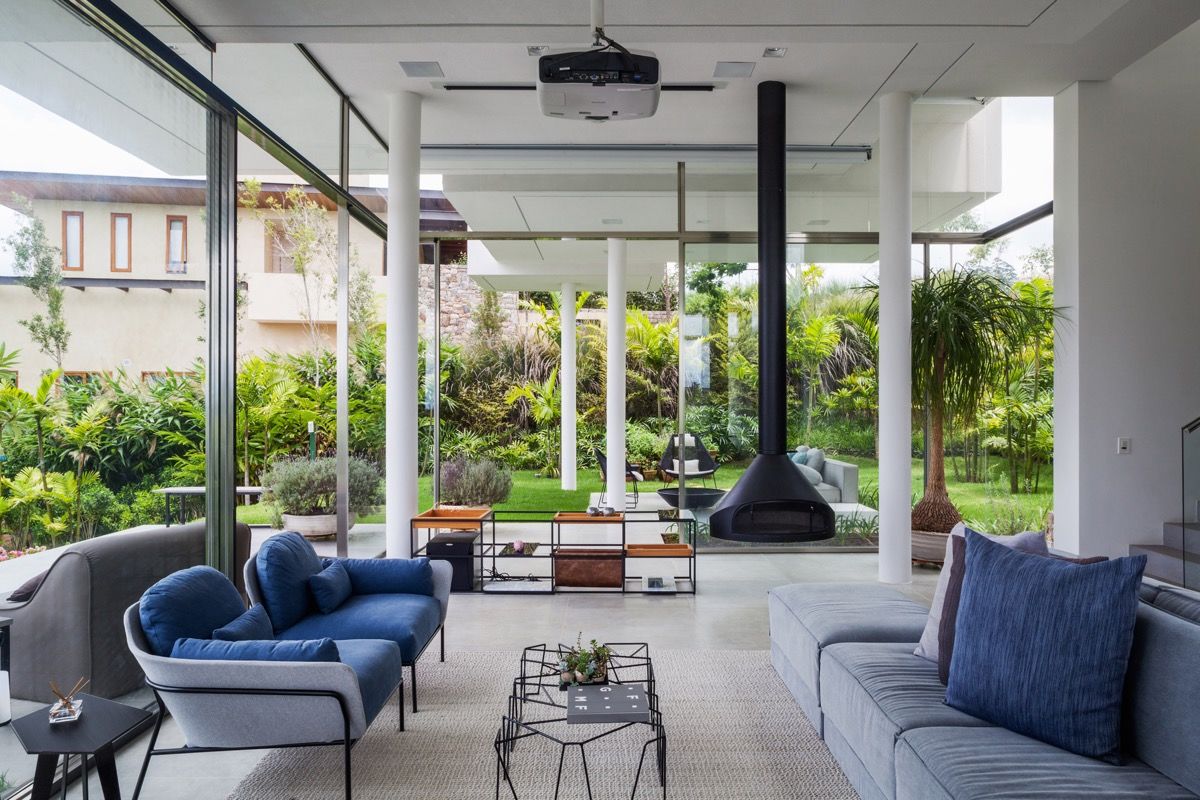 Floor-to-ceiling windows completely melt away the boundary between the living room and garden. Here, a stark black fireplace descends from the ceiling line to create a striking silhouette against the lush green backdrop, A thin, metal-framed console unit lightly underlines the starring view.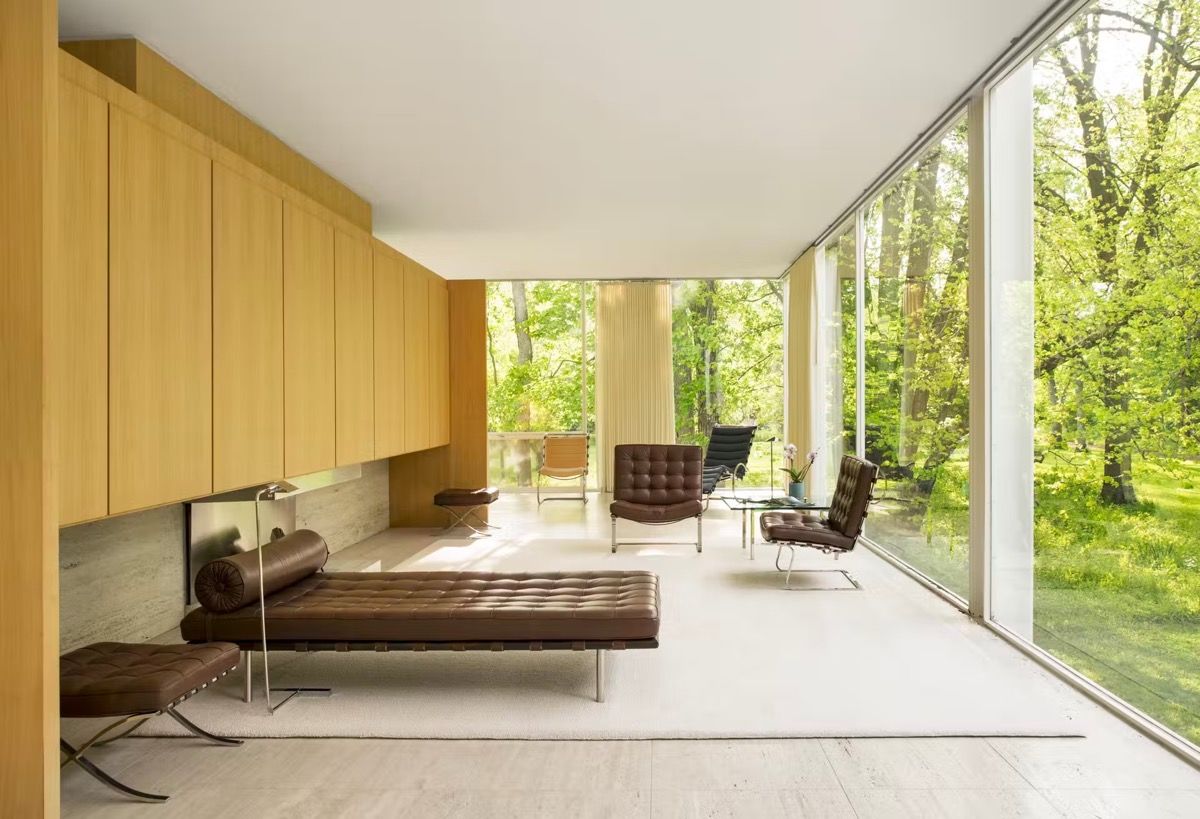 In this example of minimalist living from the iconic Farnsworth house, furniture is placed sparsely to allow the green landscape to rule the scene.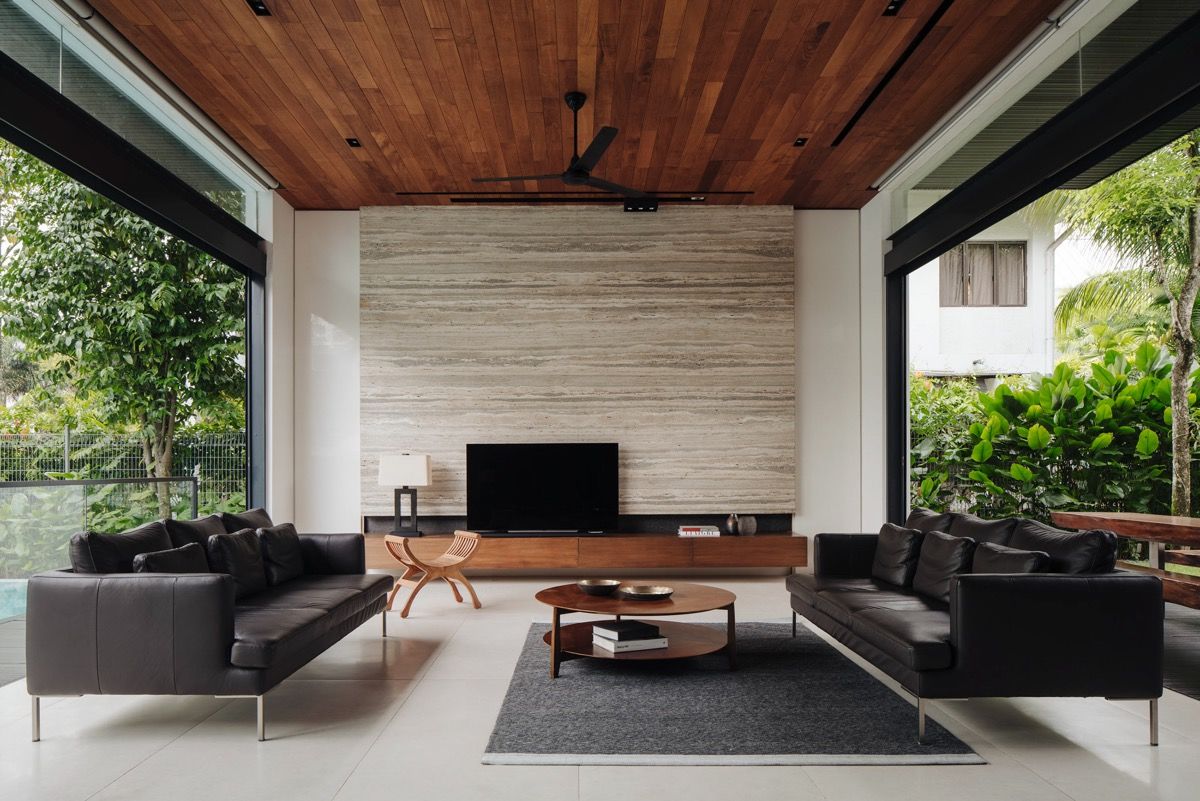 Facing glass walls envelop a living room with evenly mesmerising views. These walls can be opened up with bifold or sliding glass doors to create a blissful through-breeze in hot climates.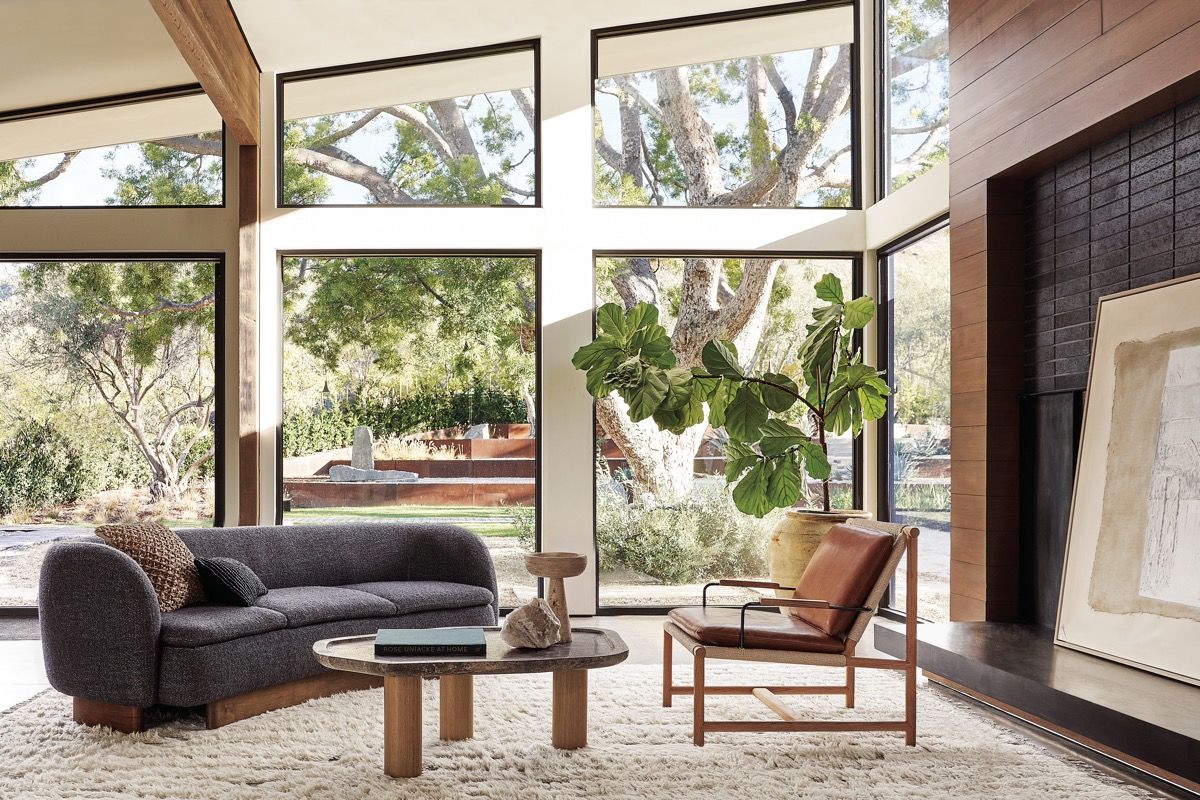 With Mother Nature tapping at the window, it's only polite to invite her indoors. Include a mature indoor plant within the living room to create a tangible connection with the garden.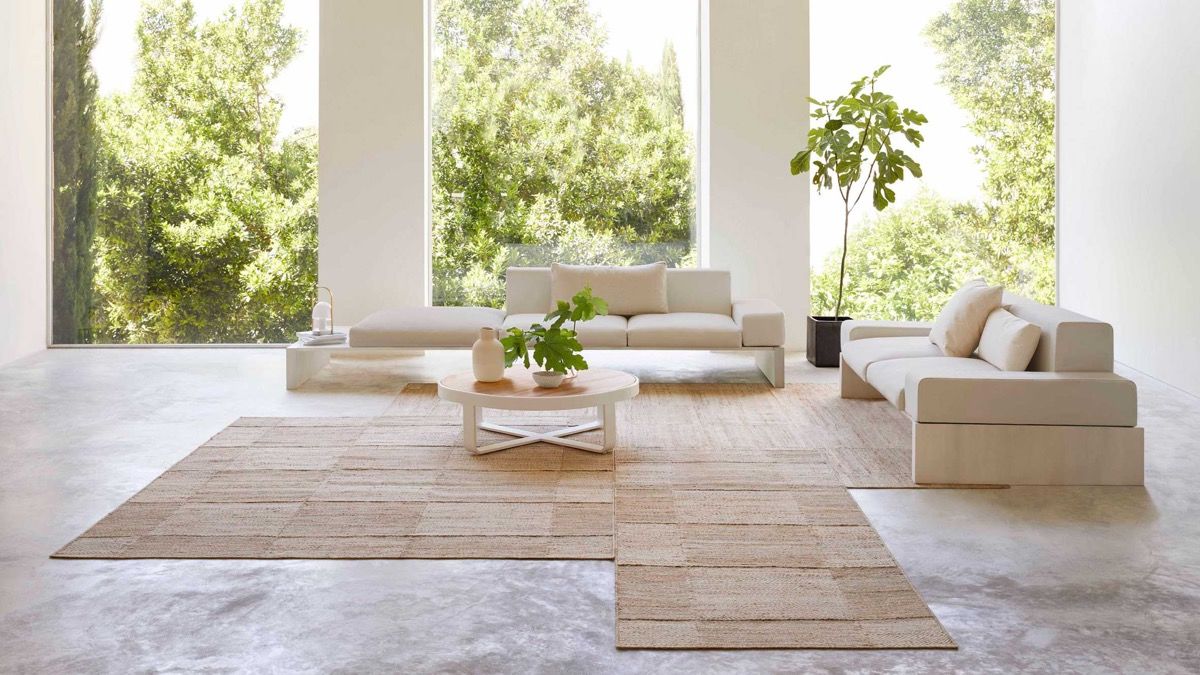 Use natural materials to complement a tree-lined panorama. Think natural timber furniture, rugged stone feature walls, or jute rugs.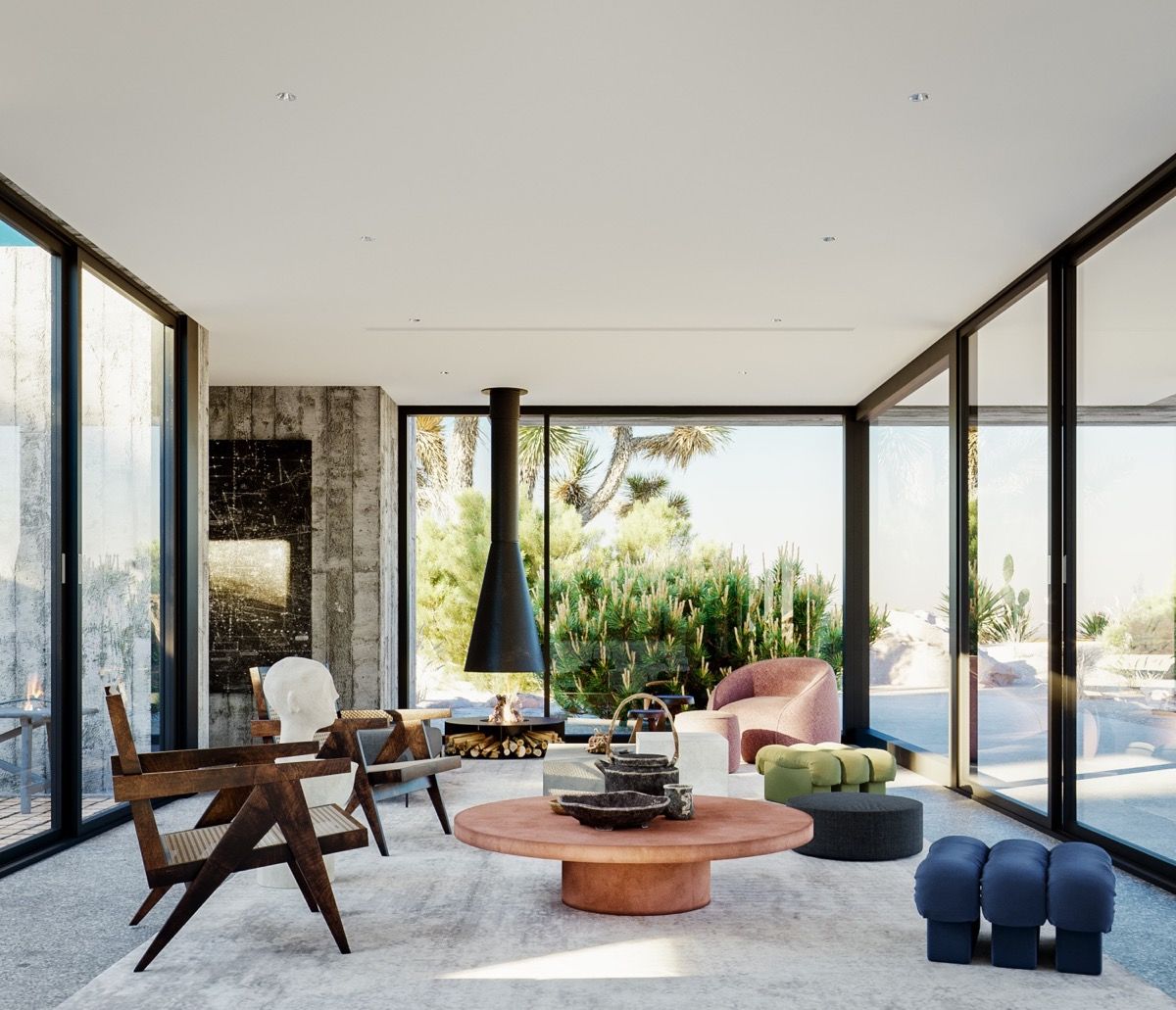 Place a round coffee table at the heart of your living room for all other items to orbit. The eye will move outward from the focal piece, layer by layer, falling first upon the surrounding furniture and finally settling on the view.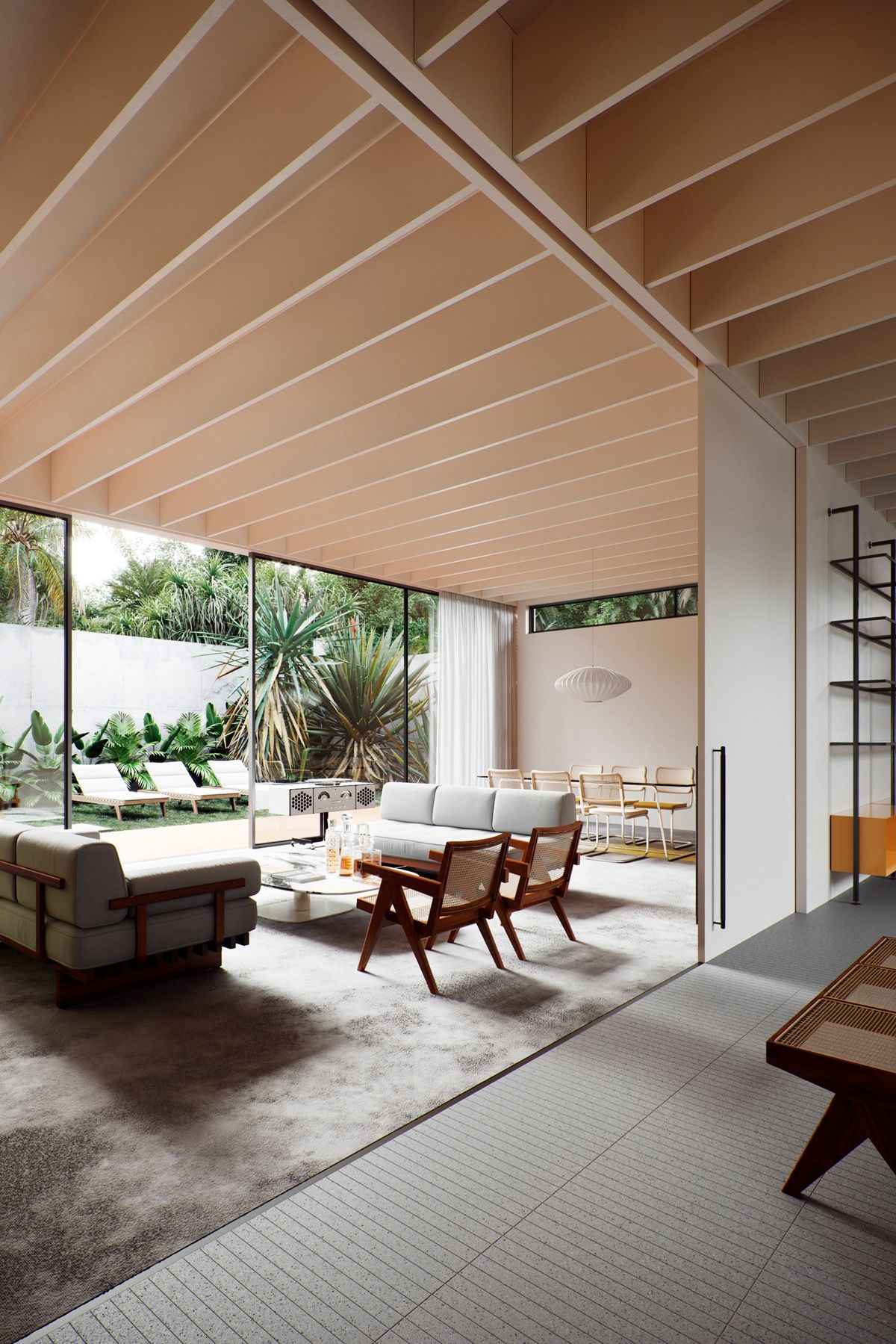 An influx of natural sunlight will cause attractive light play upon deep ceiling beams and slatted ceiling treatments.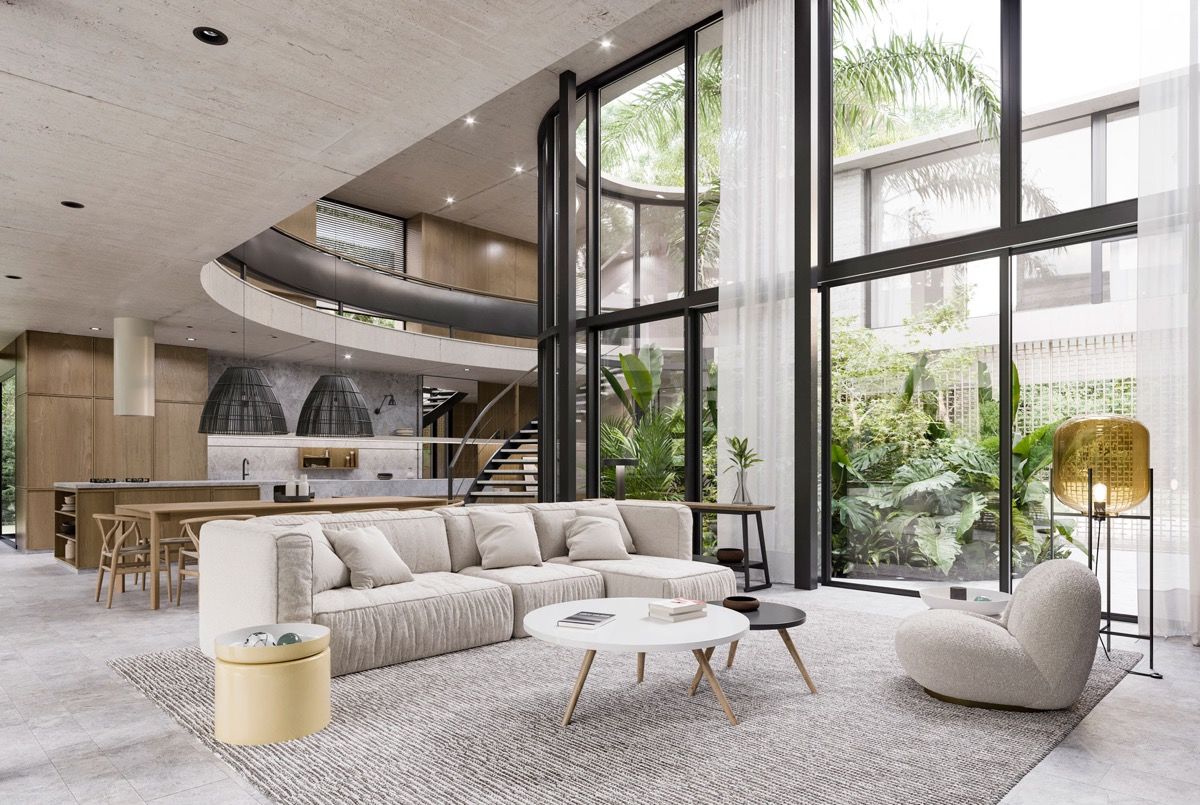 Extend windows all the way to the top of a double height living room to take advantage of every possible drop of incoming light. Whether you'll close them or not, sheer drapes will lightly frame the view and create visual drama.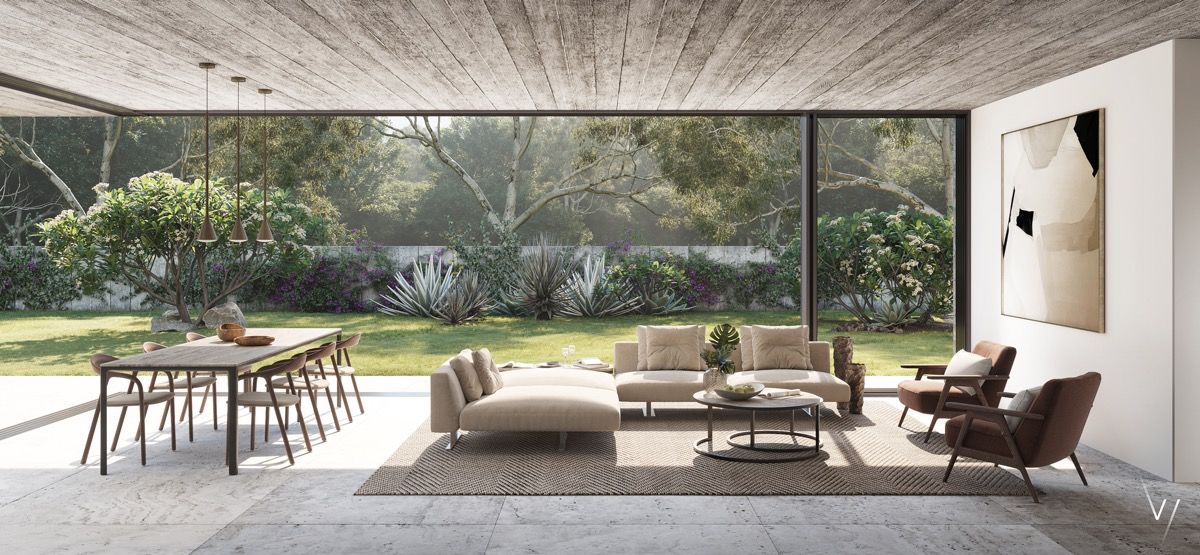 Edge-to-edge bliss. This almost frameless window design effectively breaks open the side of the building to achieve an uninterrupted panorama.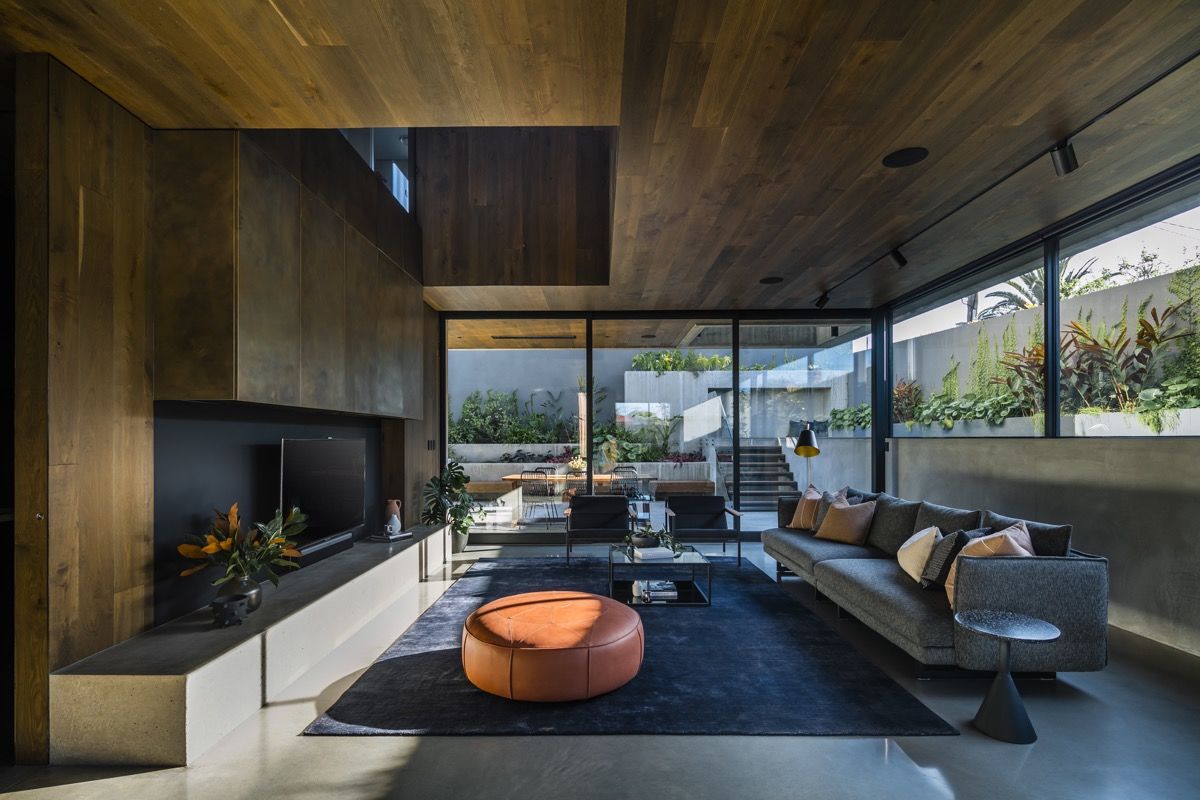 Seamless ceilings. This wood-clad ceiling treatment expands onto an overhang outside of the patio doors to achieve one streamlined aesthetic.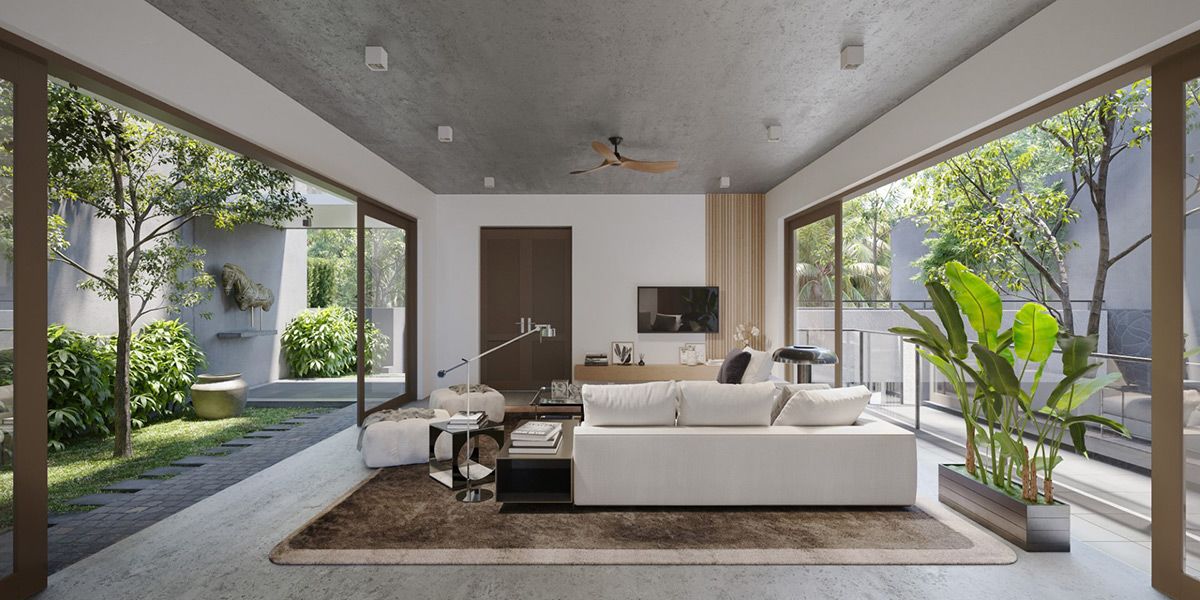 Even corridor courtyards make a stunning change to the feeling of openness and nature connectivity.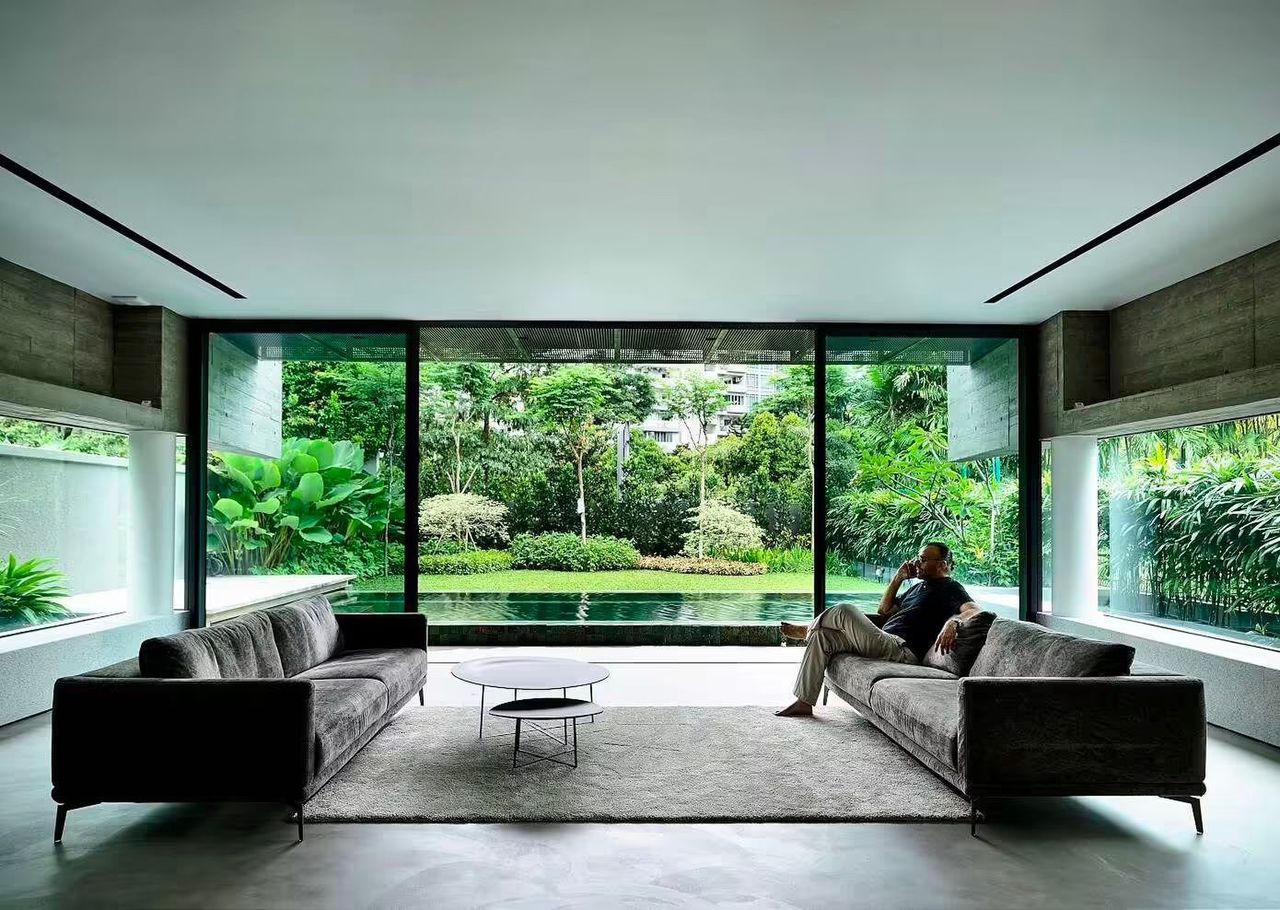 Fashion your own waterfront. If you don't live by a lake or the coast, you can still have a waterfront home with the addition of a pool that runs right by the living room window.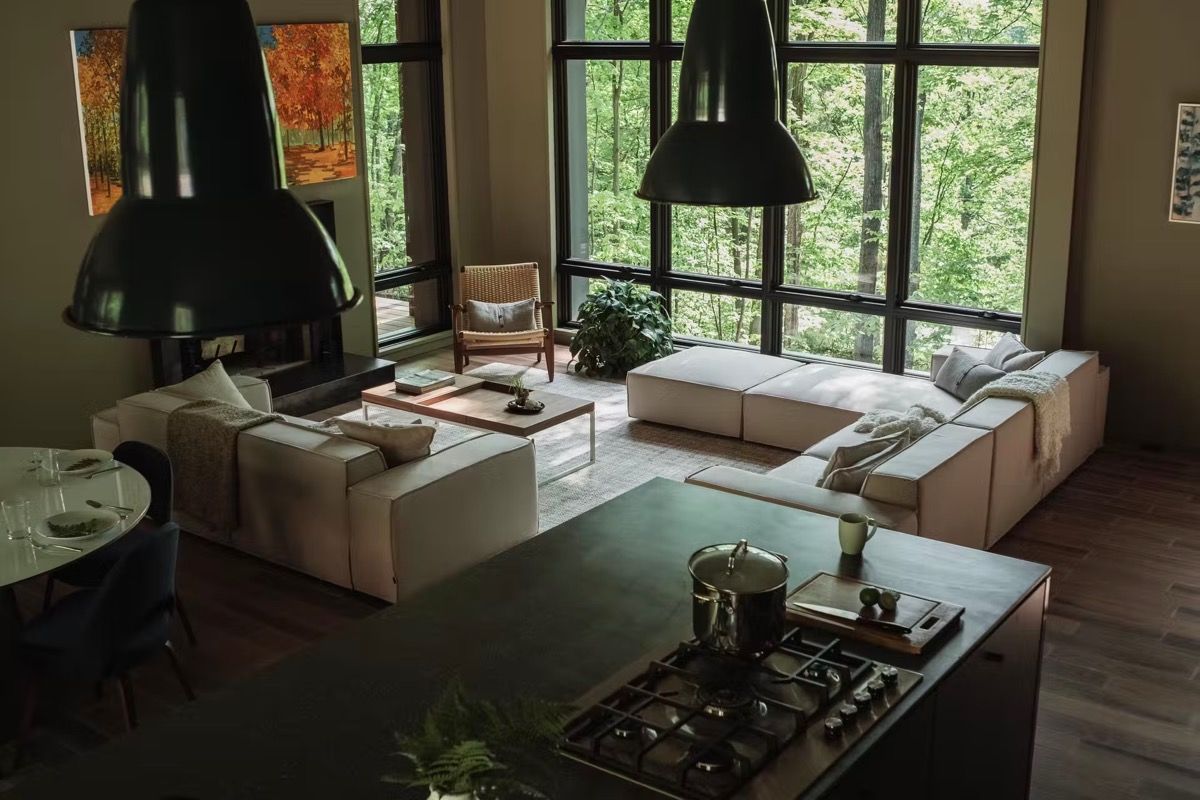 Ensure furniture doesn't obstruct the view by choosing low-slung sofas or placing ottoman modules where the glass meets the floor.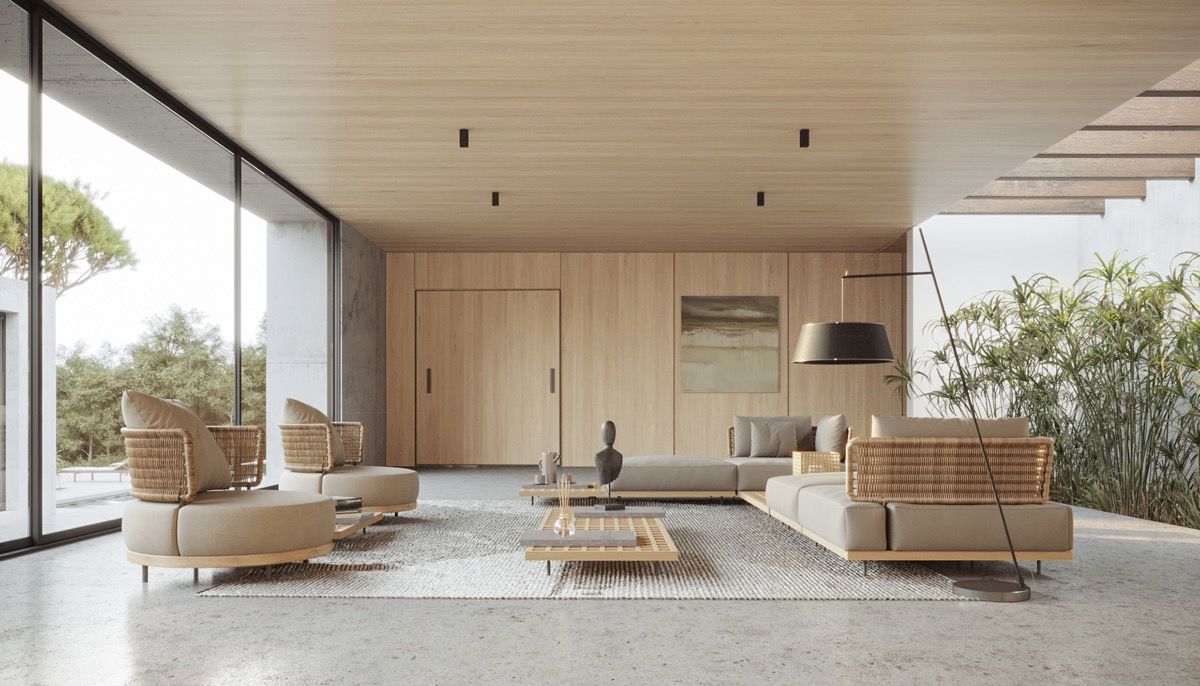 Wood cladding grounds this window-flanked living room. A unique floor lamp places a striking silhouette against the soothing wood tone background.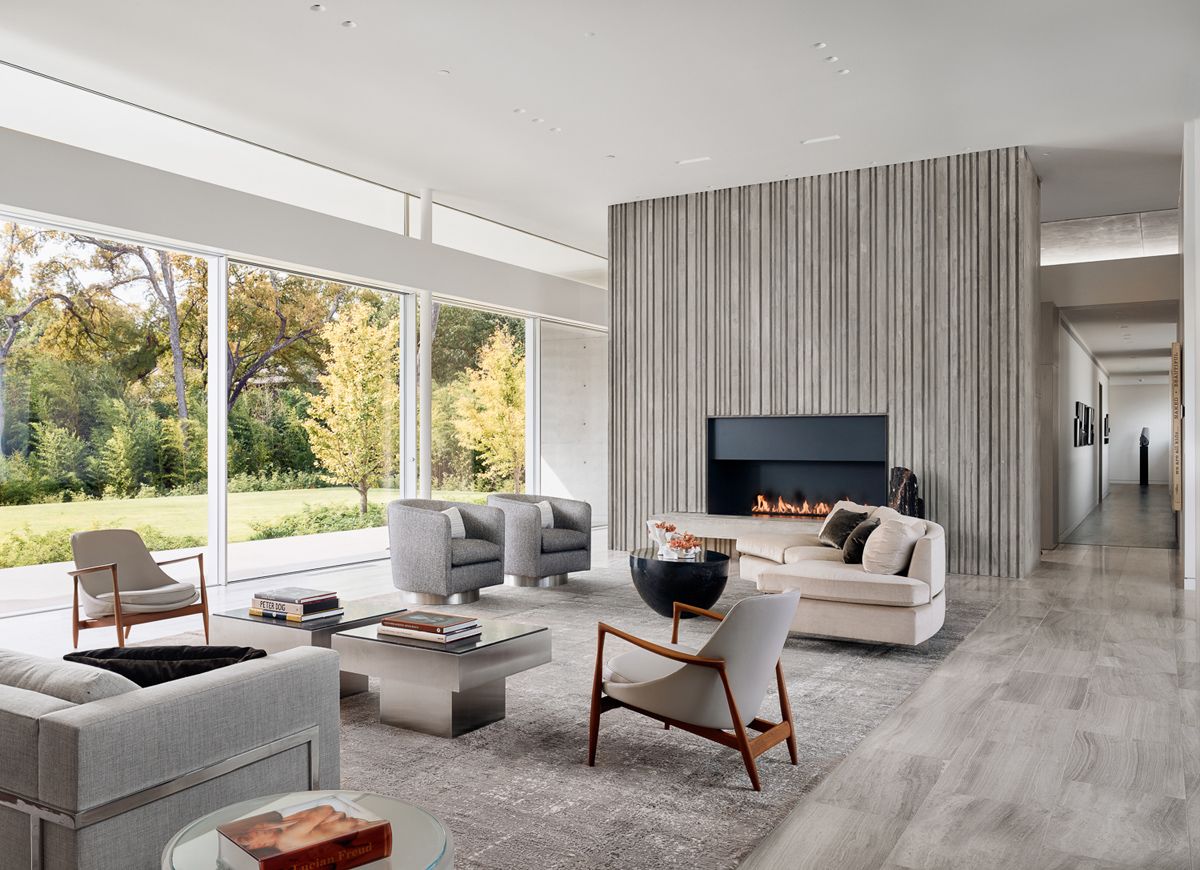 Echo the march of the trees outside with vertically slatted or fluted wall treatments, like this eye-catching fireplace design.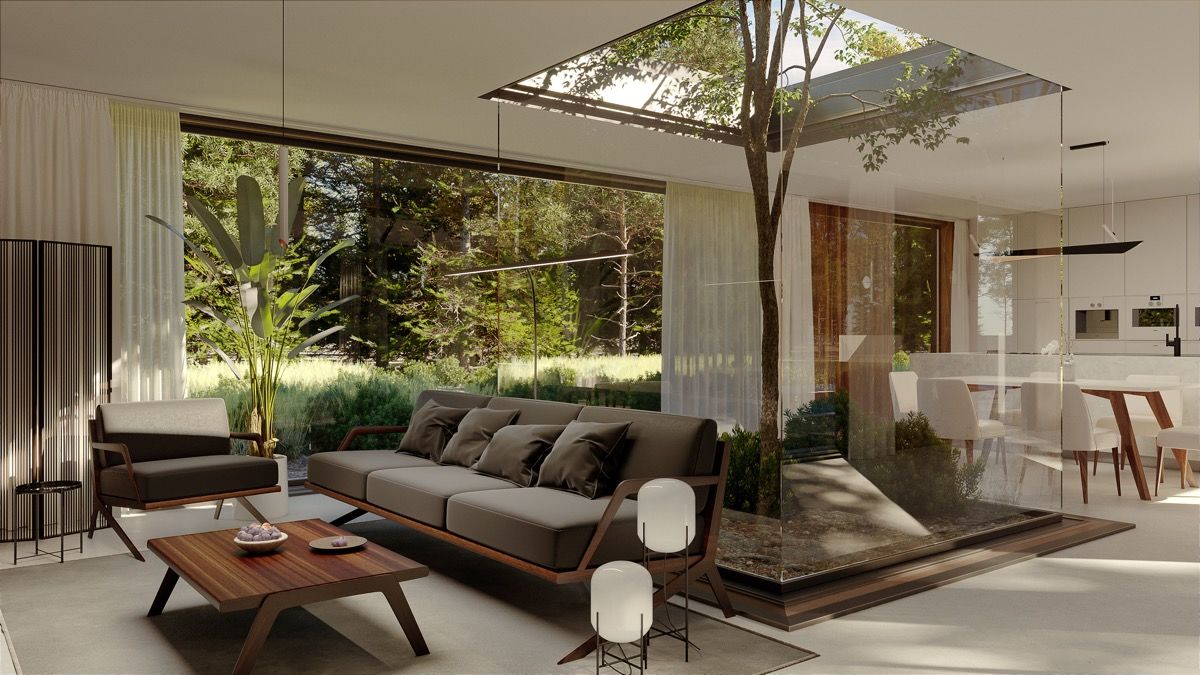 Encase a tree in a cubed courtyard to create a spectacular room divider.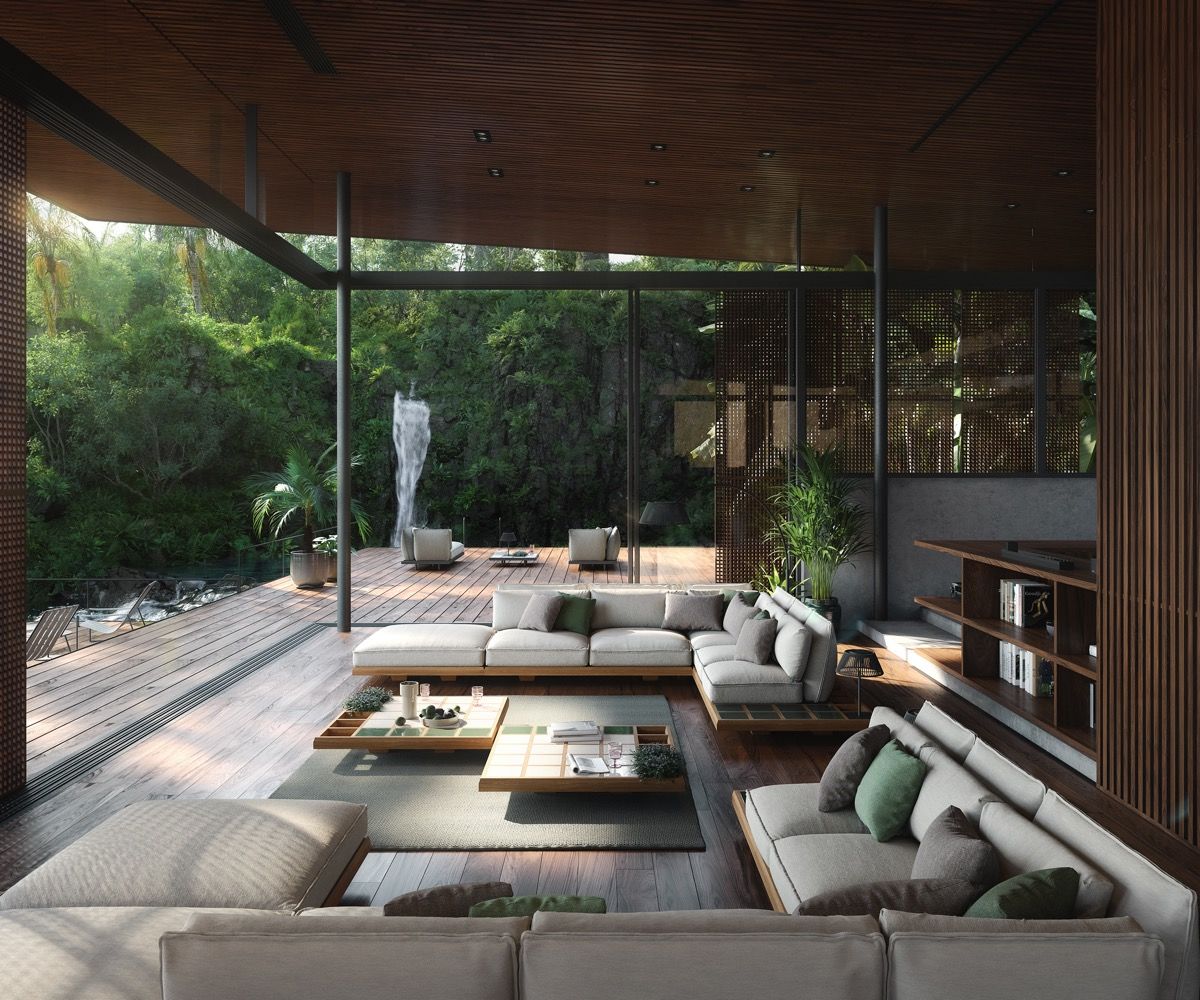 Fully retractable doors make a literal connection with the great outdoors.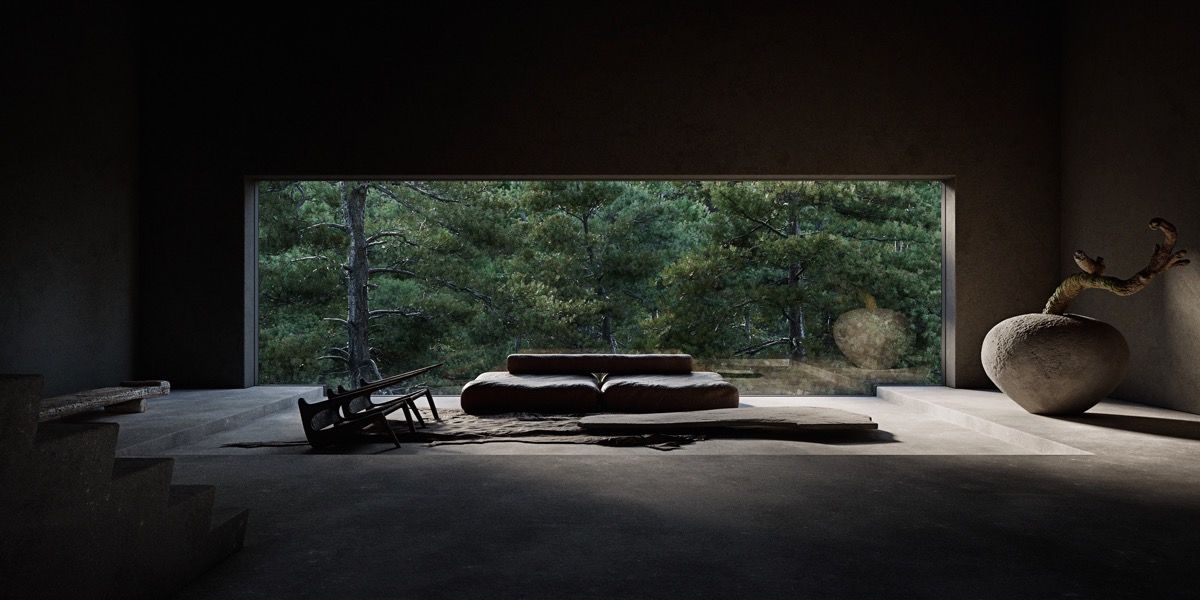 In this large wabi sabi interior, light falls only upon key pieces in the living room to create a moody aesthetic. The beautiful imperfections of the lounge furniture make an ideal companion for a wild forest behind.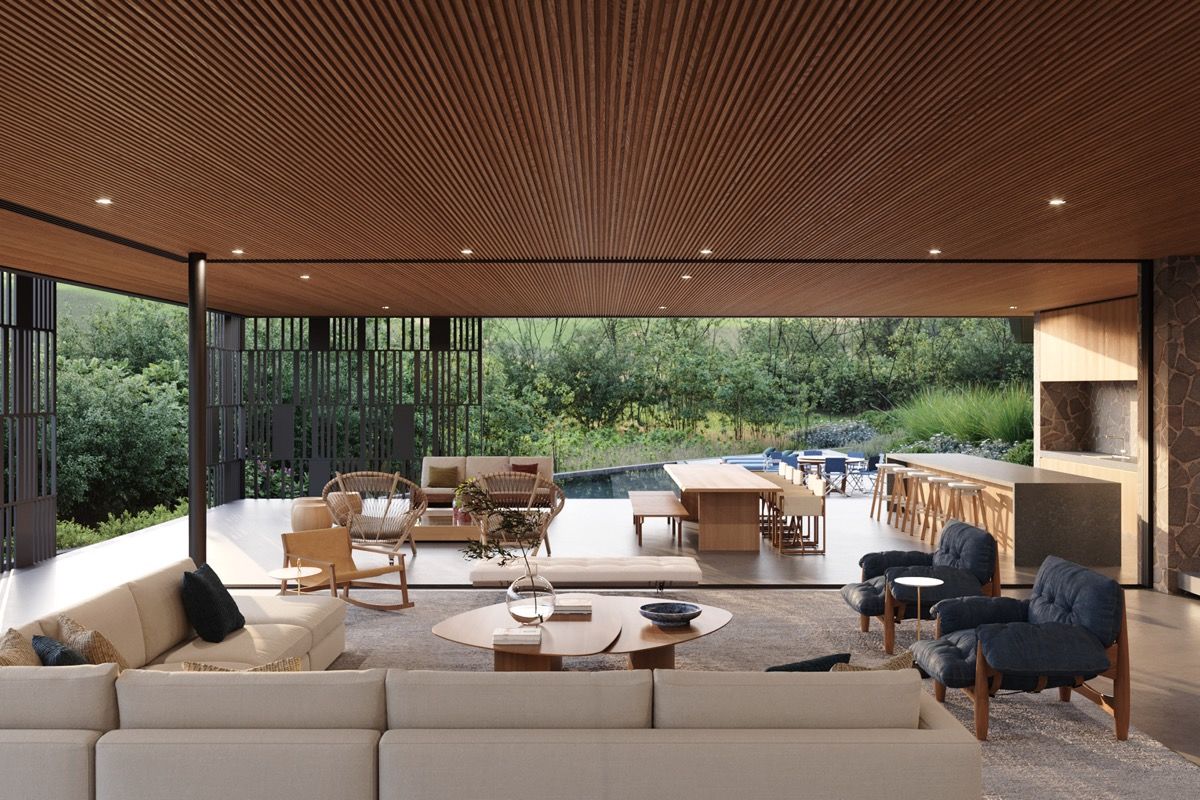 Allow your living room to flow effortlessly into outdoor living spaces by blurring where the boundaries lie.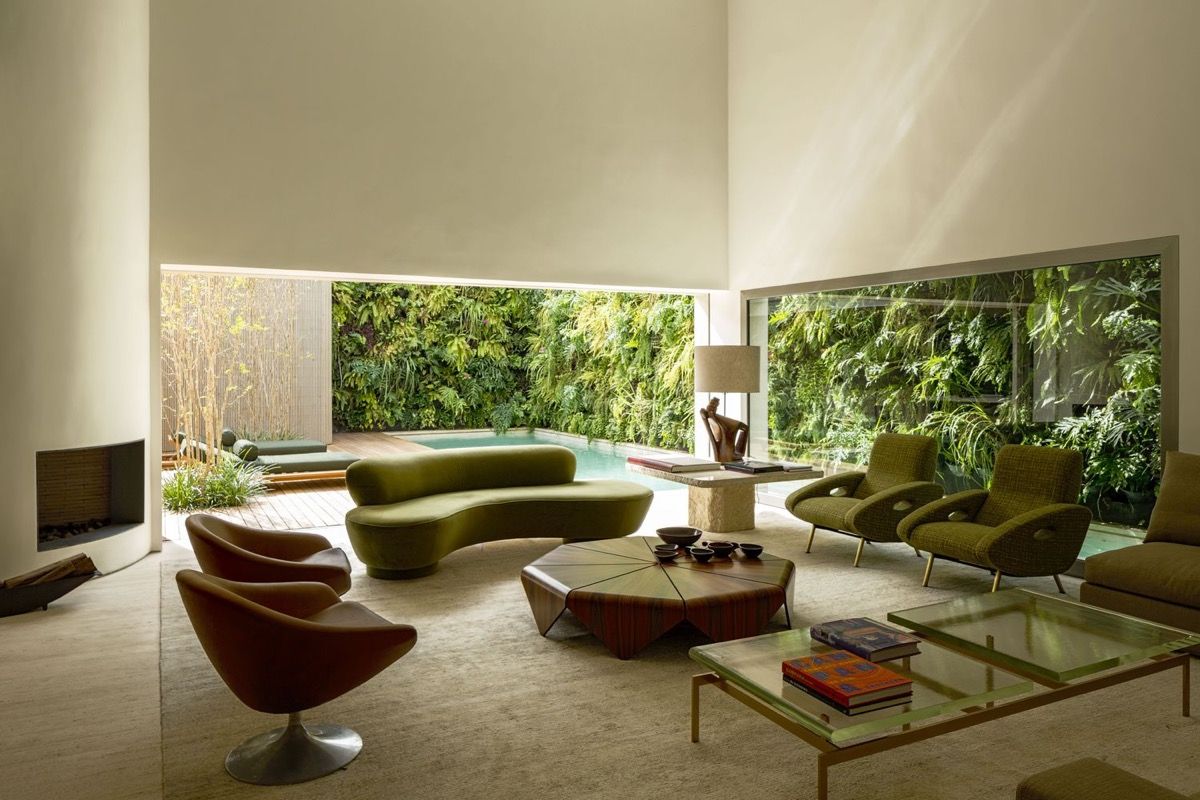 Let nature inspire the colour palette of your living room furniture, like this elegant moss green and earthy brown arrangement.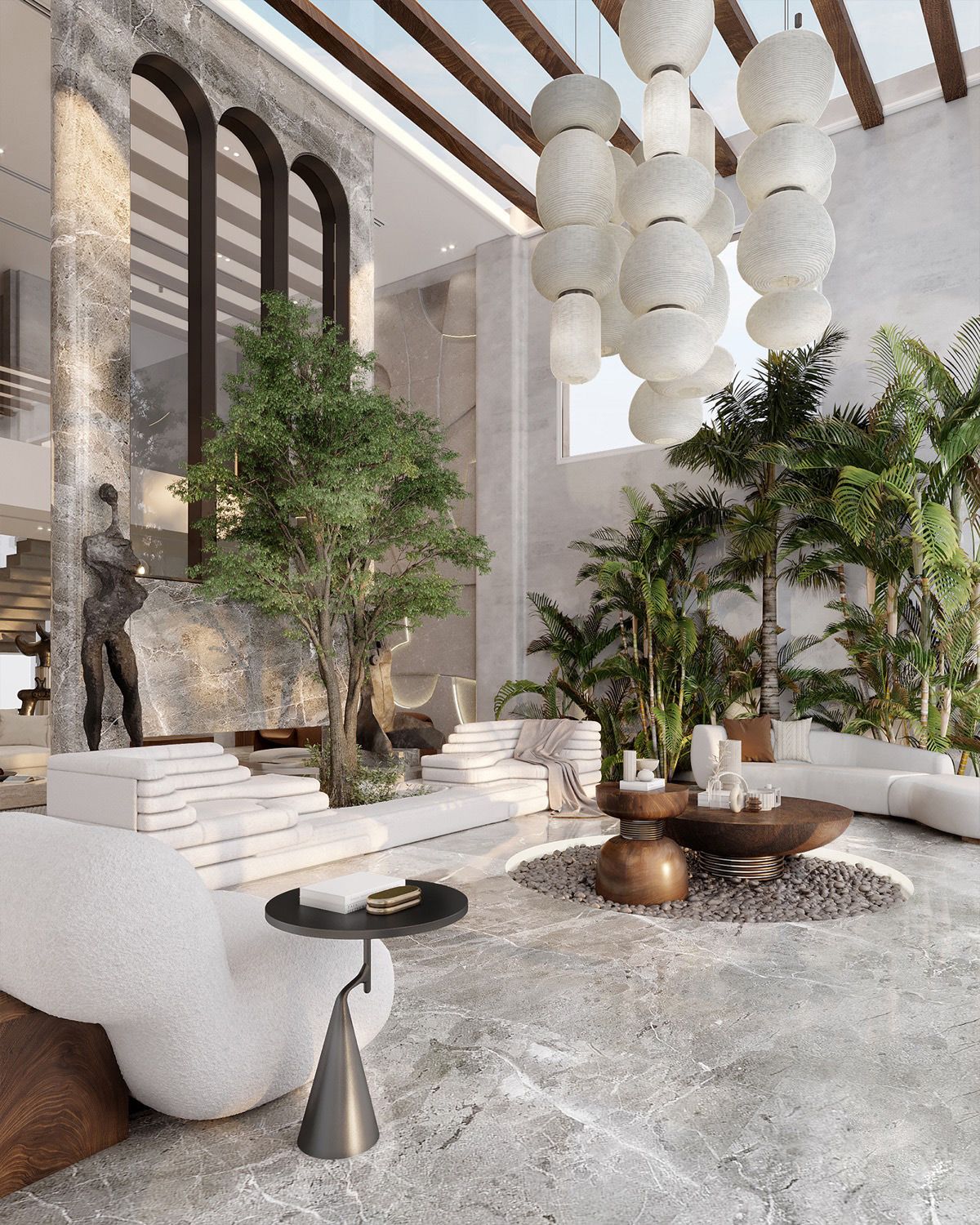 A pebble bed marks the centre of this unique, nature-kissed living room, whilst tree beds are interspersed between modern lounge furniture.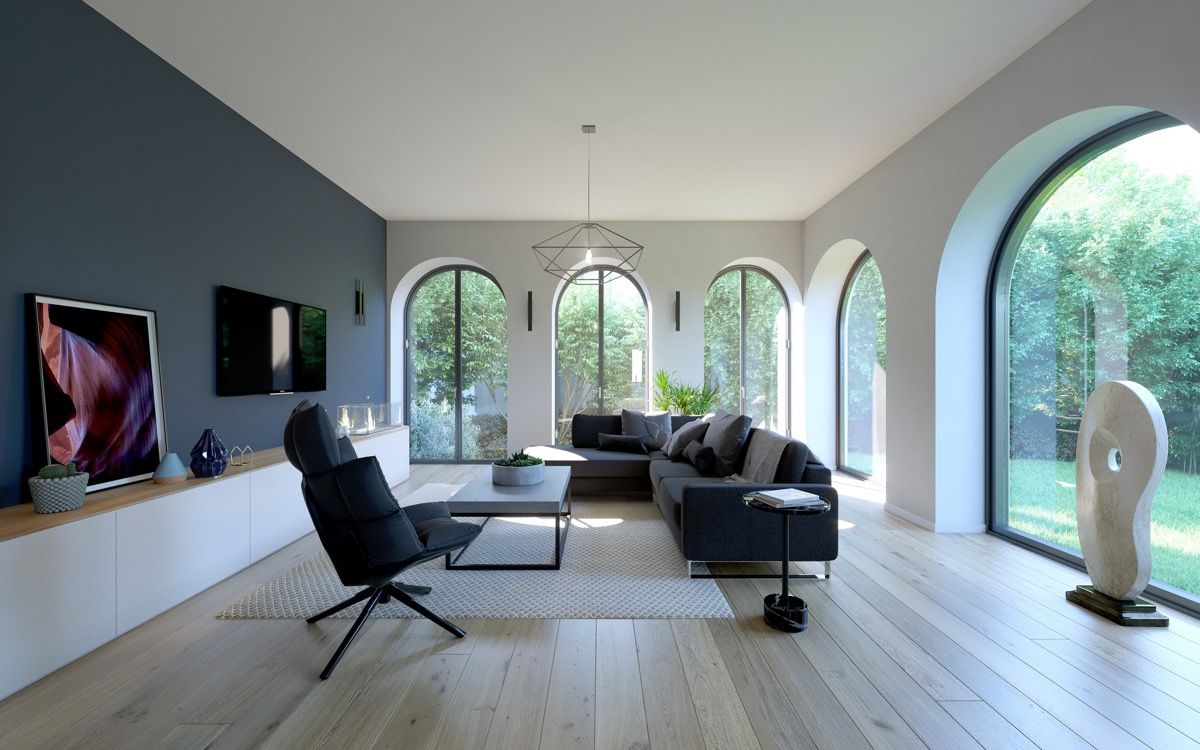 Elegant archways softly embrace snapshots of a divine landscape. See more inspiration for arches in interiors.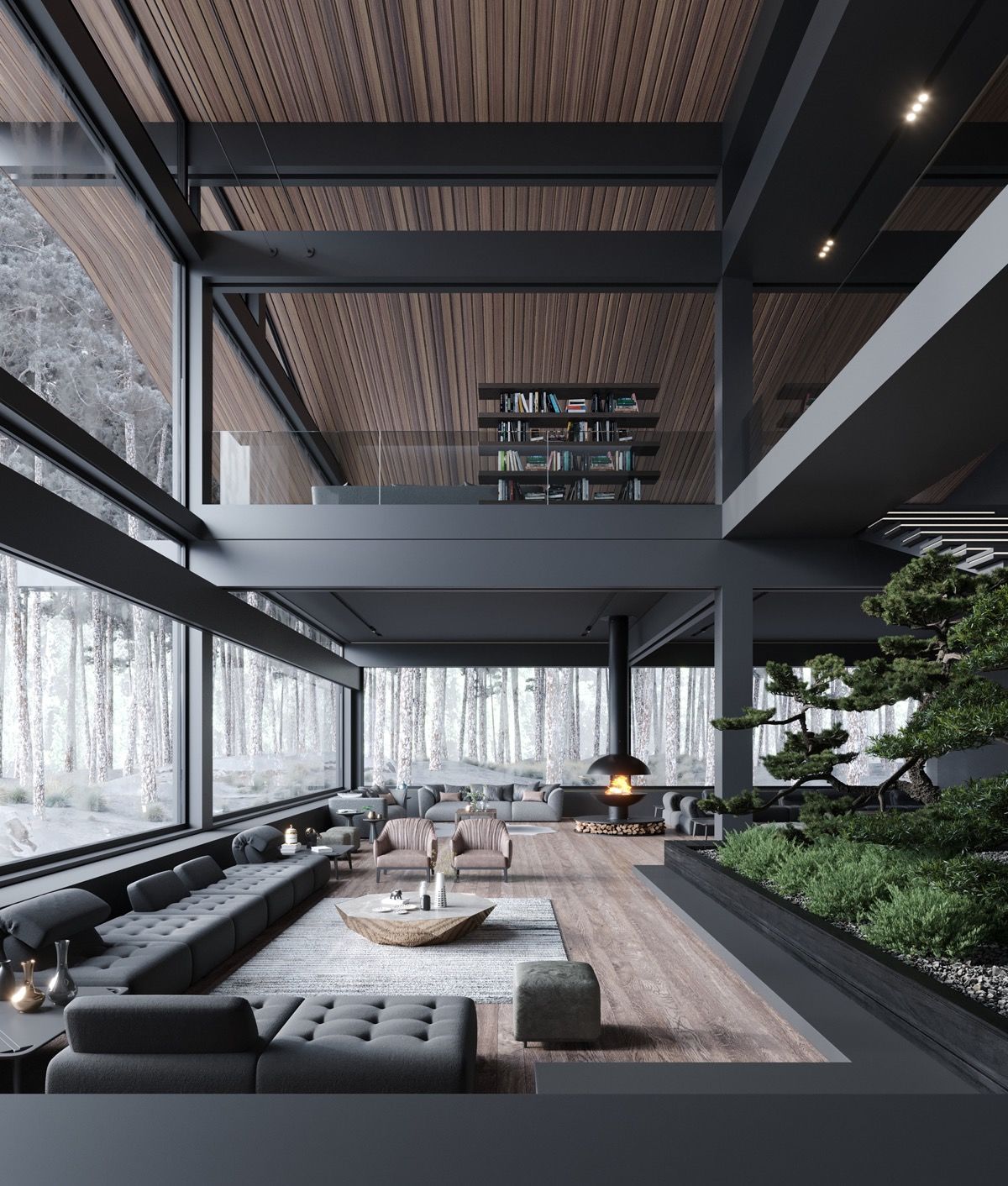 Where garden views wrap only two or three sides of the living room, install an interior courtyard to round out the natural aesthetic.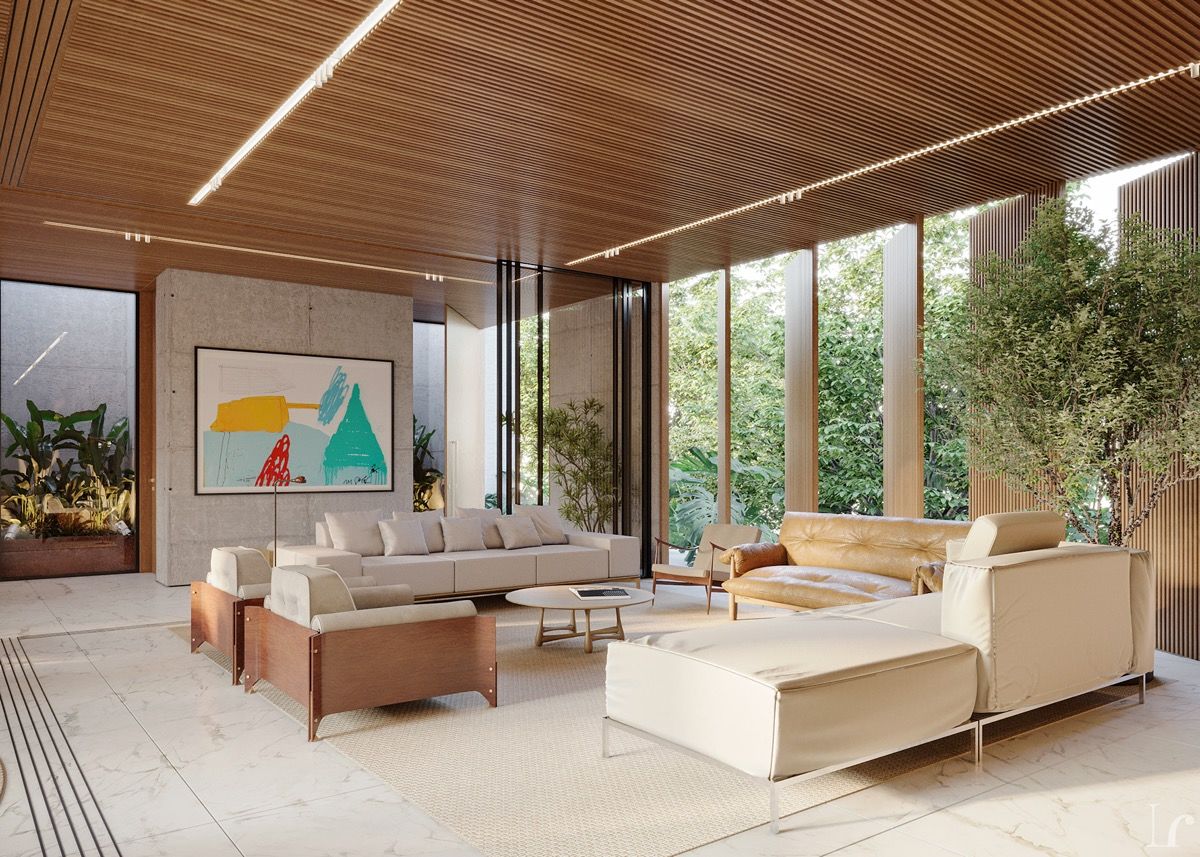 Light living room furniture makes no distraction from the outer views, a courtyard, or a colourful piece of wall art.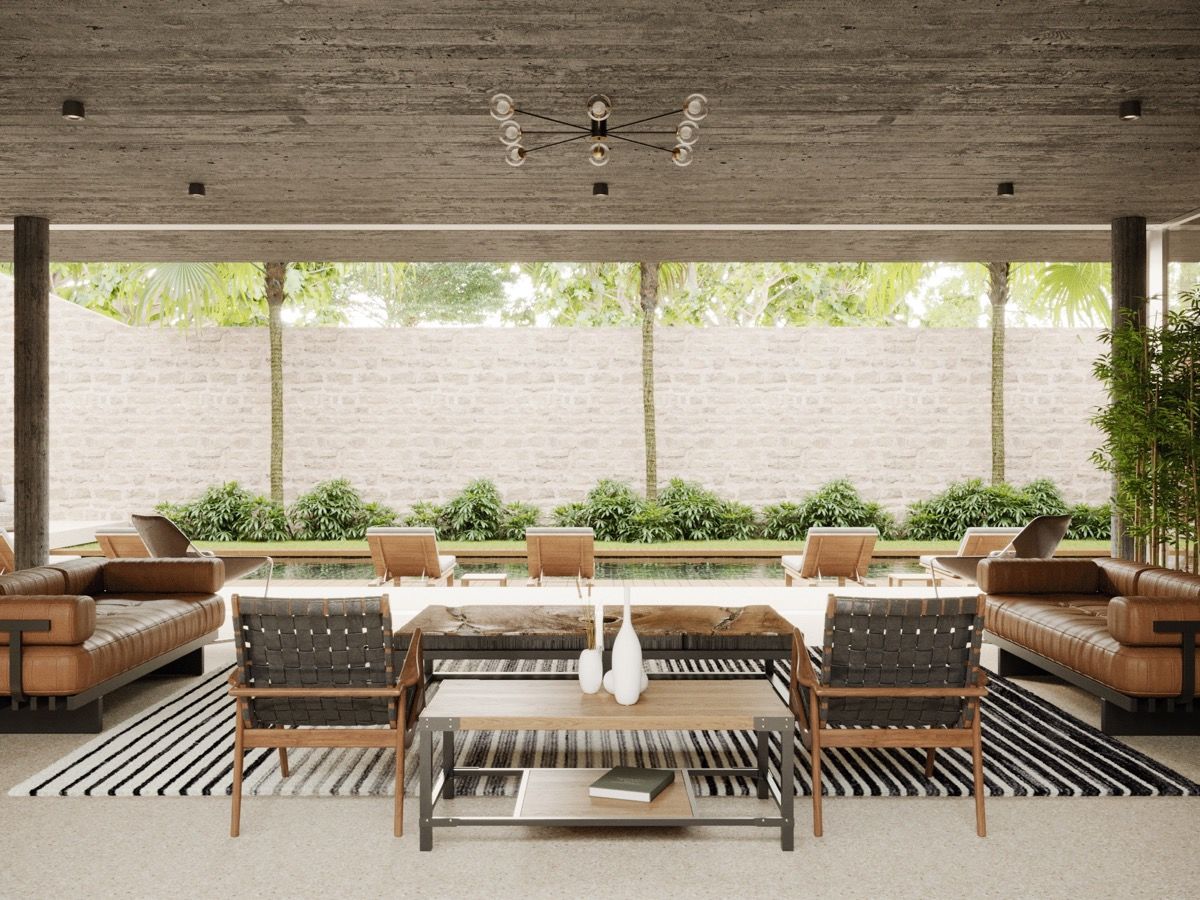 With living room furniture kept neutral, there is wiggle room for a more eye-catching living room rug.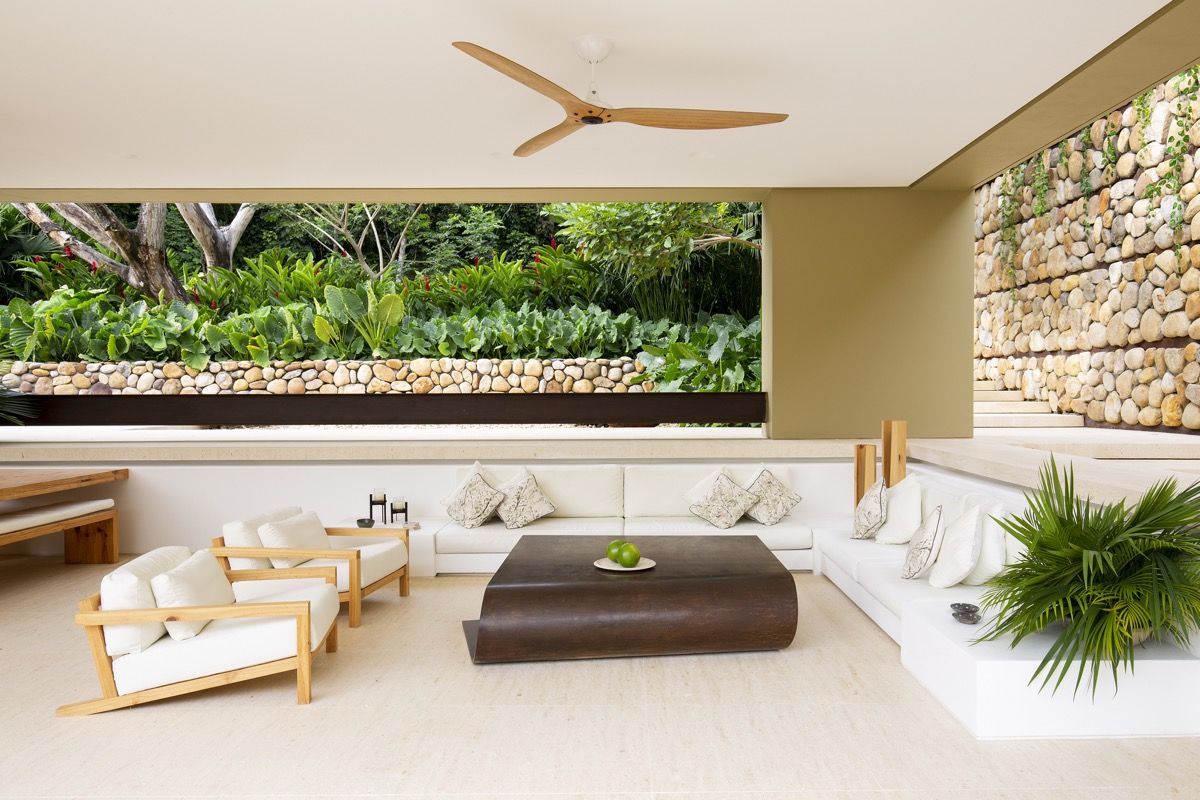 A dipped living room or conversation pit allows garden plant beds to be enjoyed at eye level.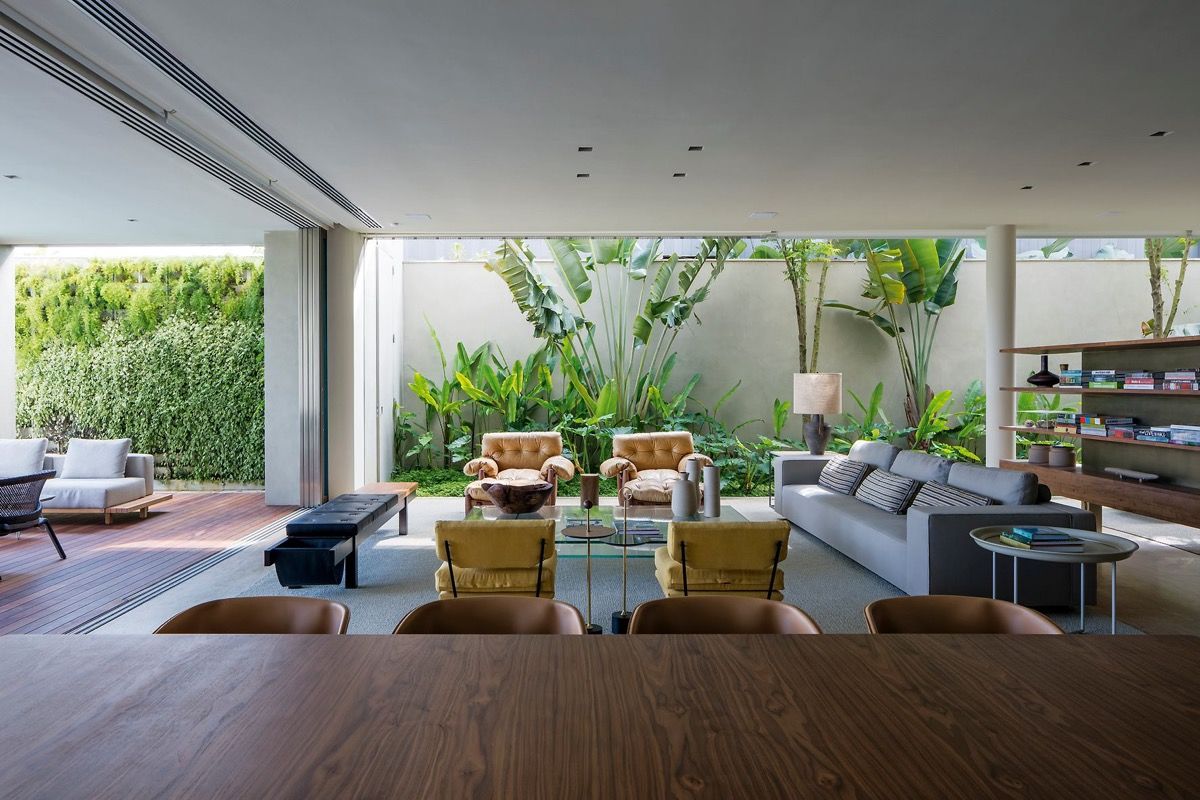 Traditional armchairs make a playful juxtaposition against a wild backdrop.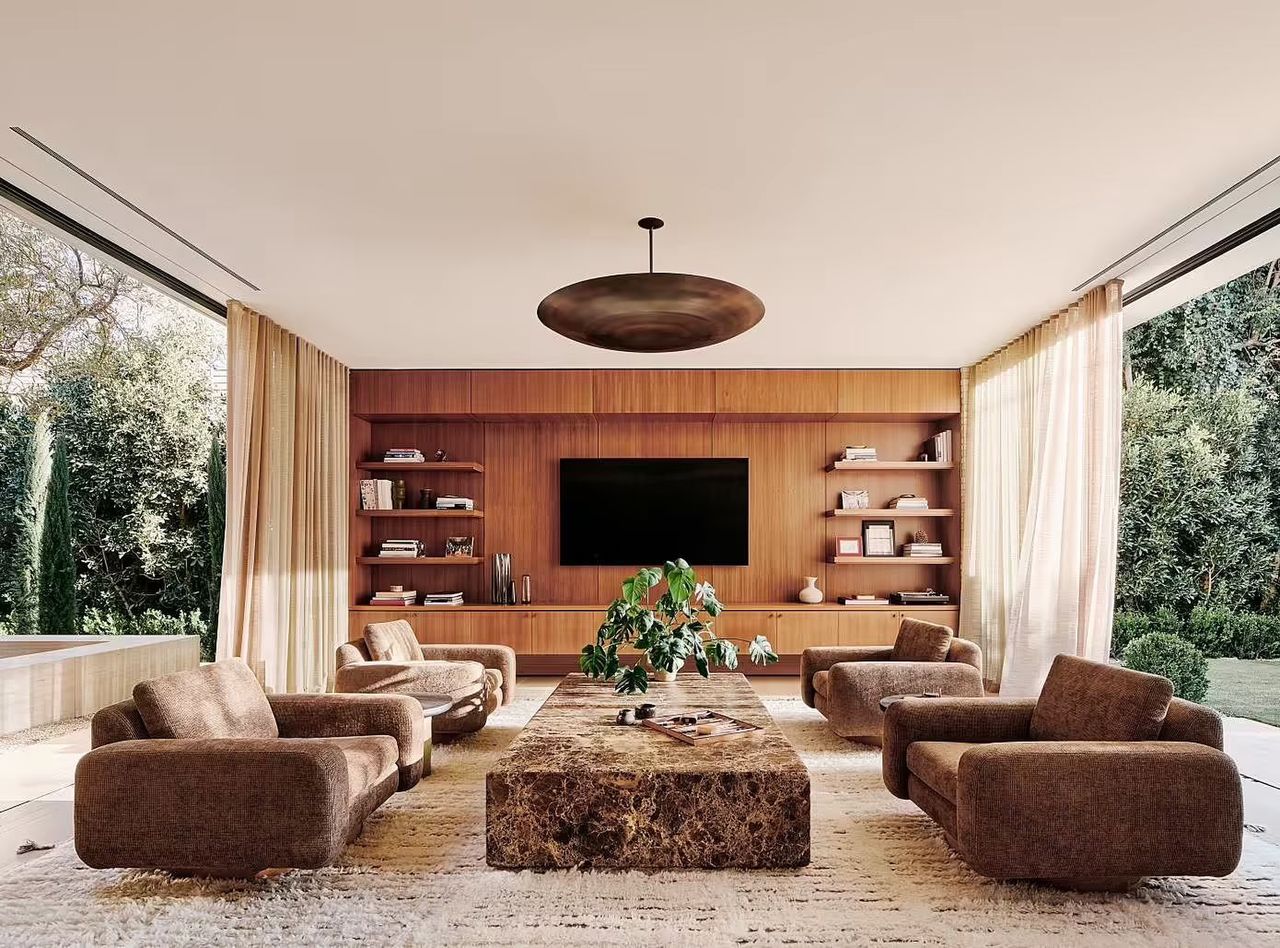 A wooden media wall warmly connects two facing views of the outer environment.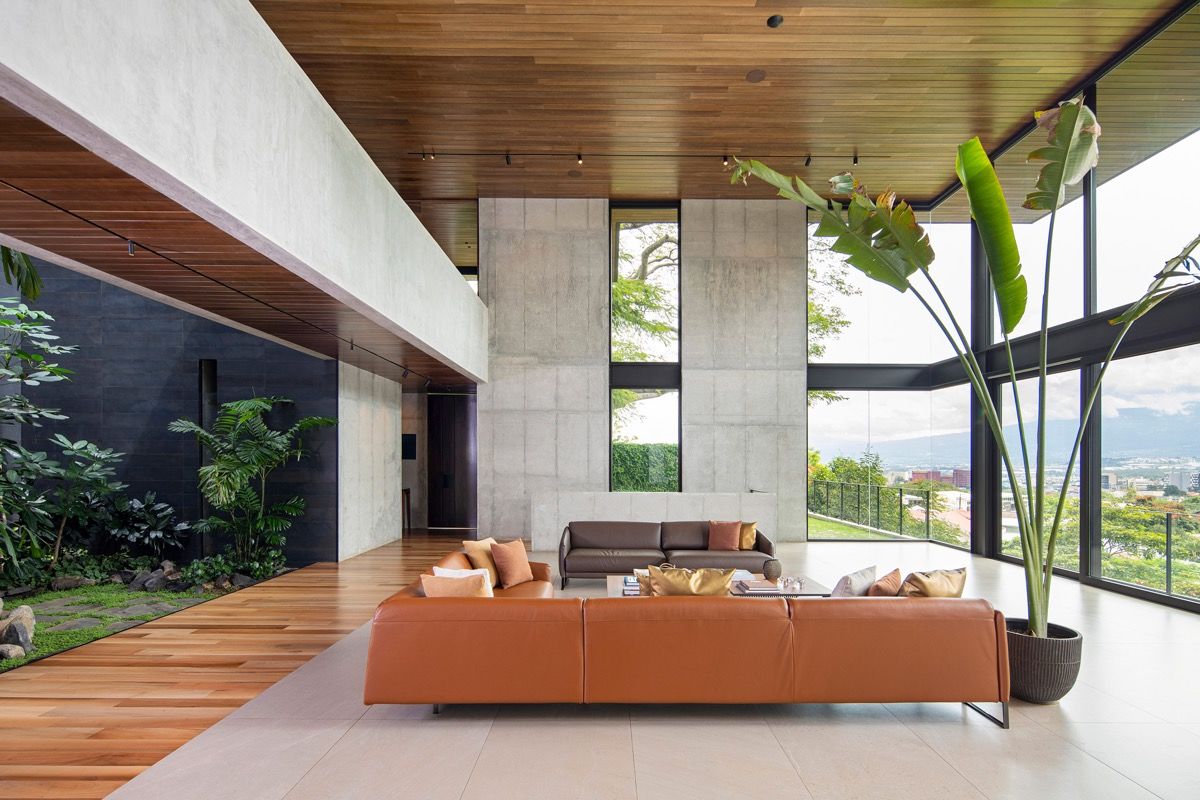 A thriving banana plant makes a perfect companion for a high-ceilinged, nature-blessed living room.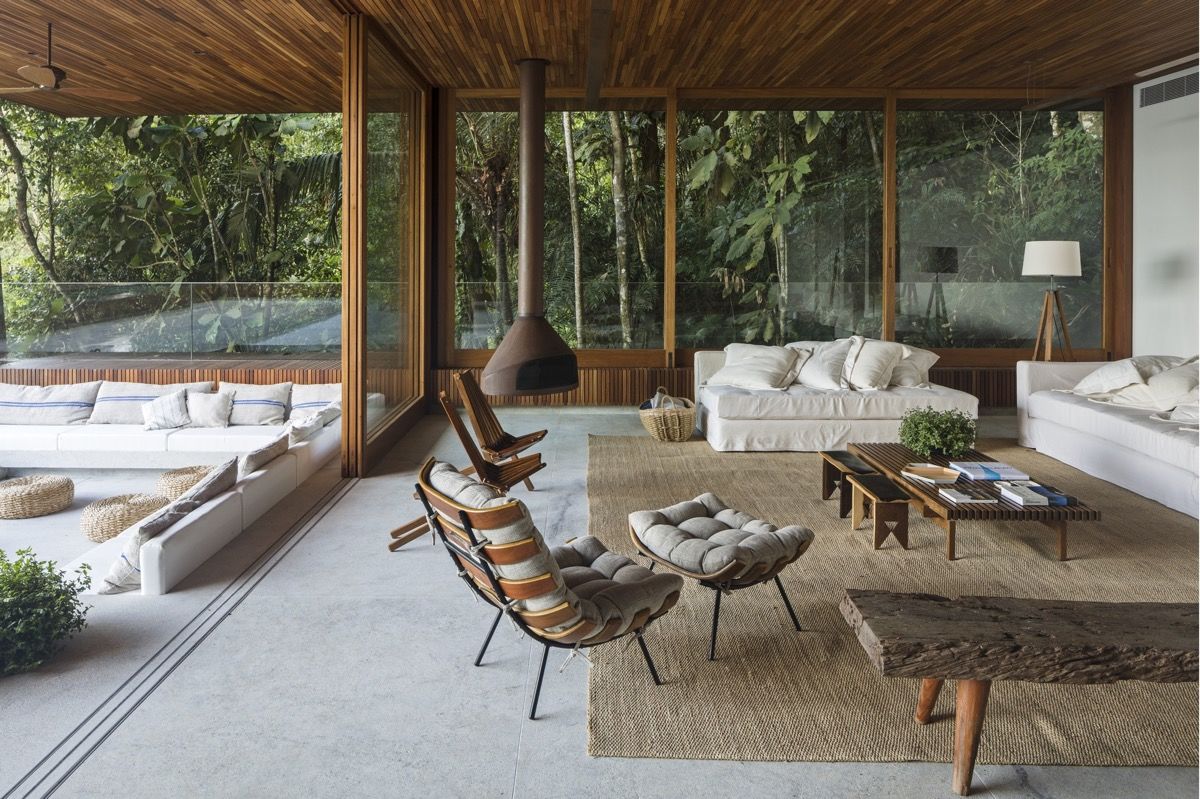 Accessorise with nature-inspired furniture pieces, like this beautiful timber-framed chair with ottoman and rustic bench design.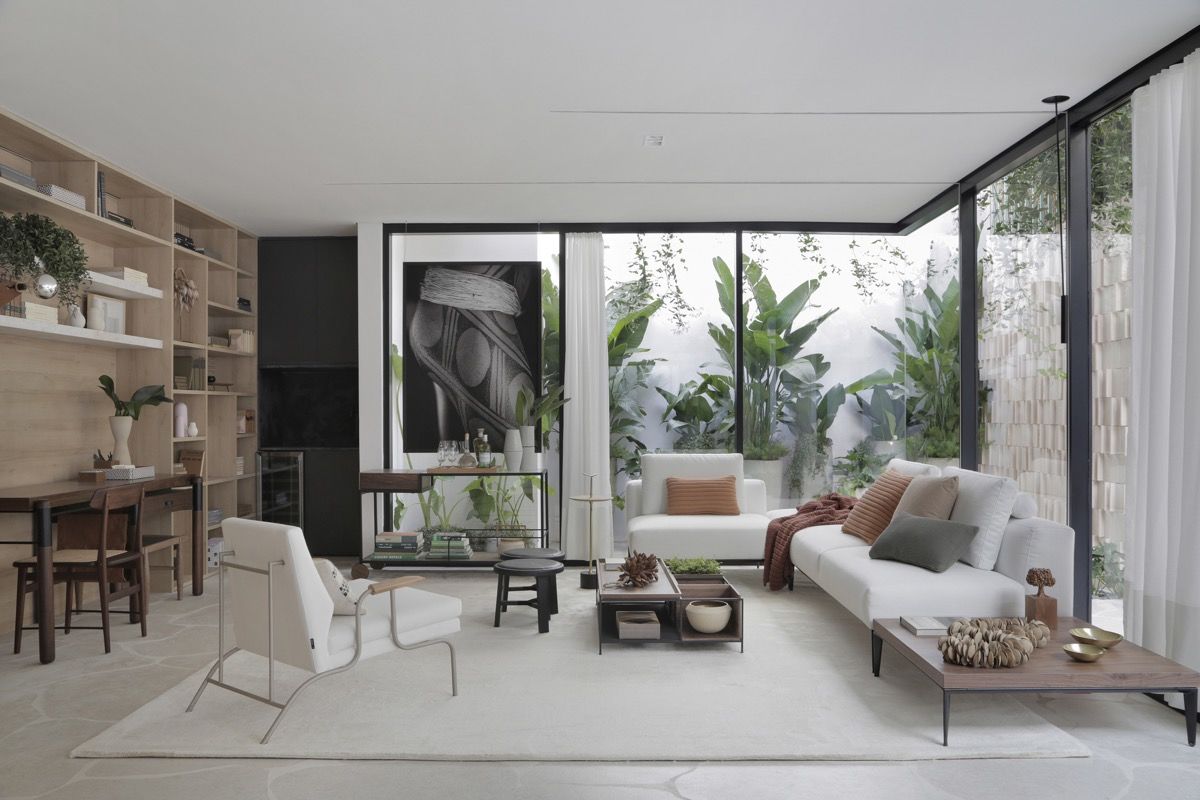 Combine the art of nature with the art of man by hanging artwork within a courtyard view.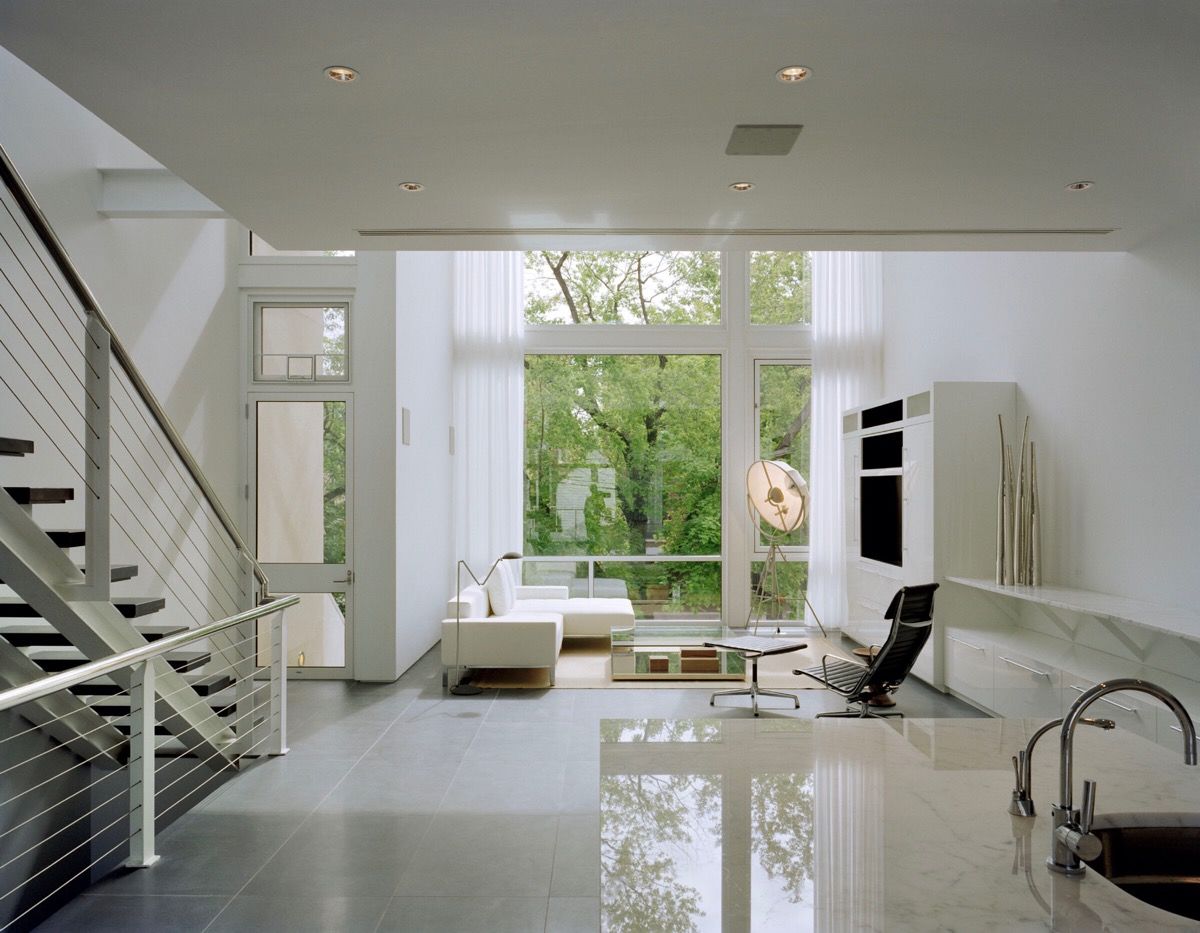 A heavenly exterior view is right at home with an ethereal white interior.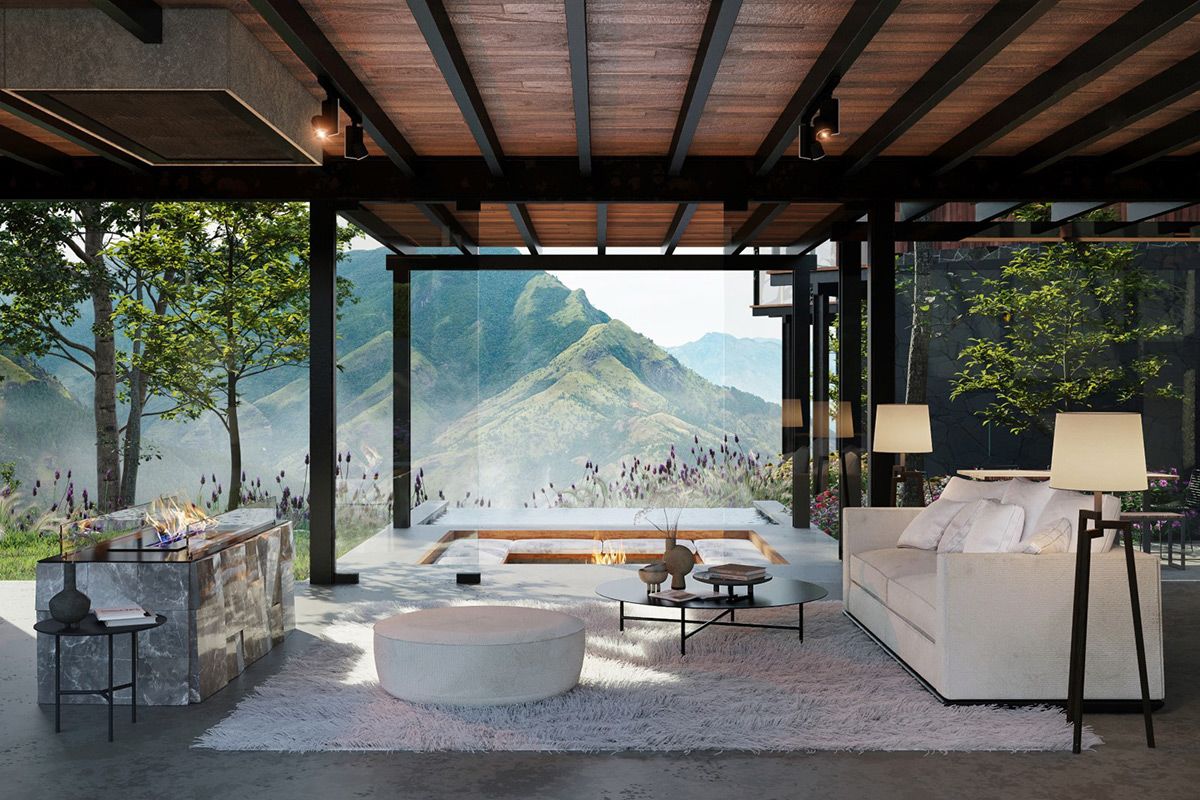 A pergola-style ceiling creates an indoor-outdoor feel.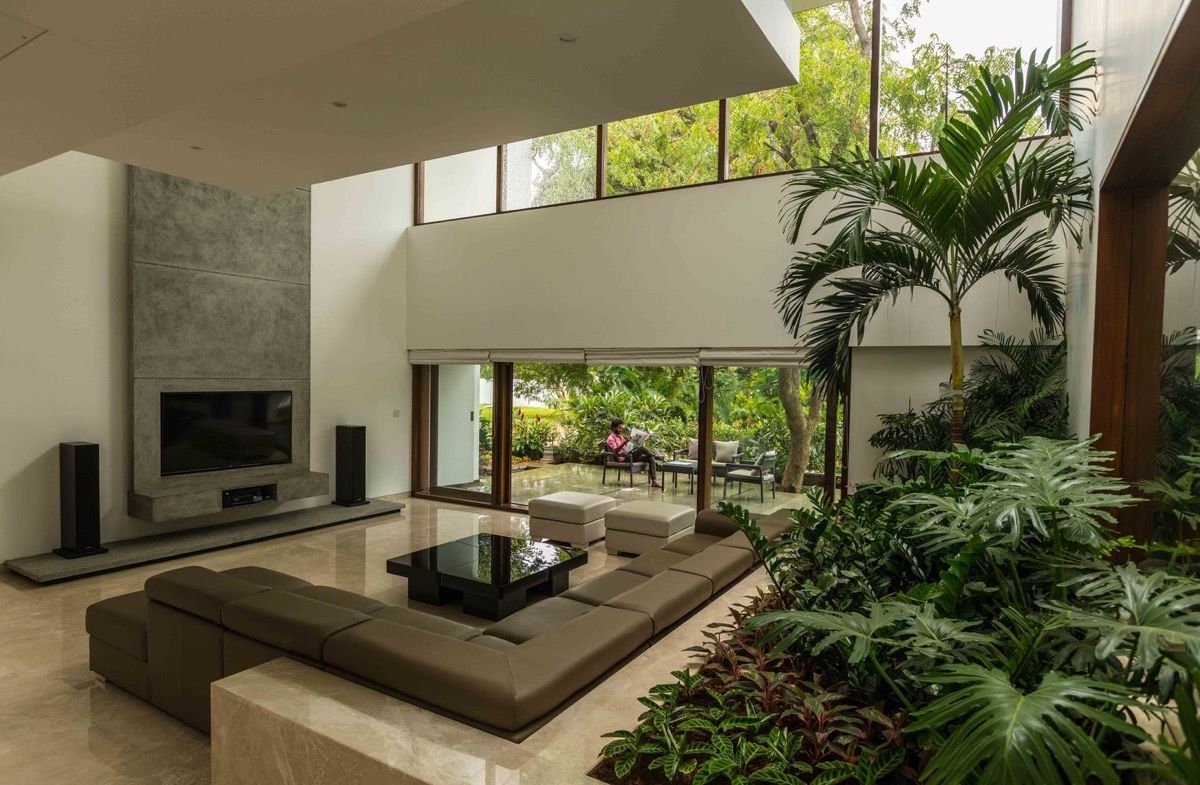 It's hard to see where the interior planter ends and the outdoors start in this luxurious light-filled living room.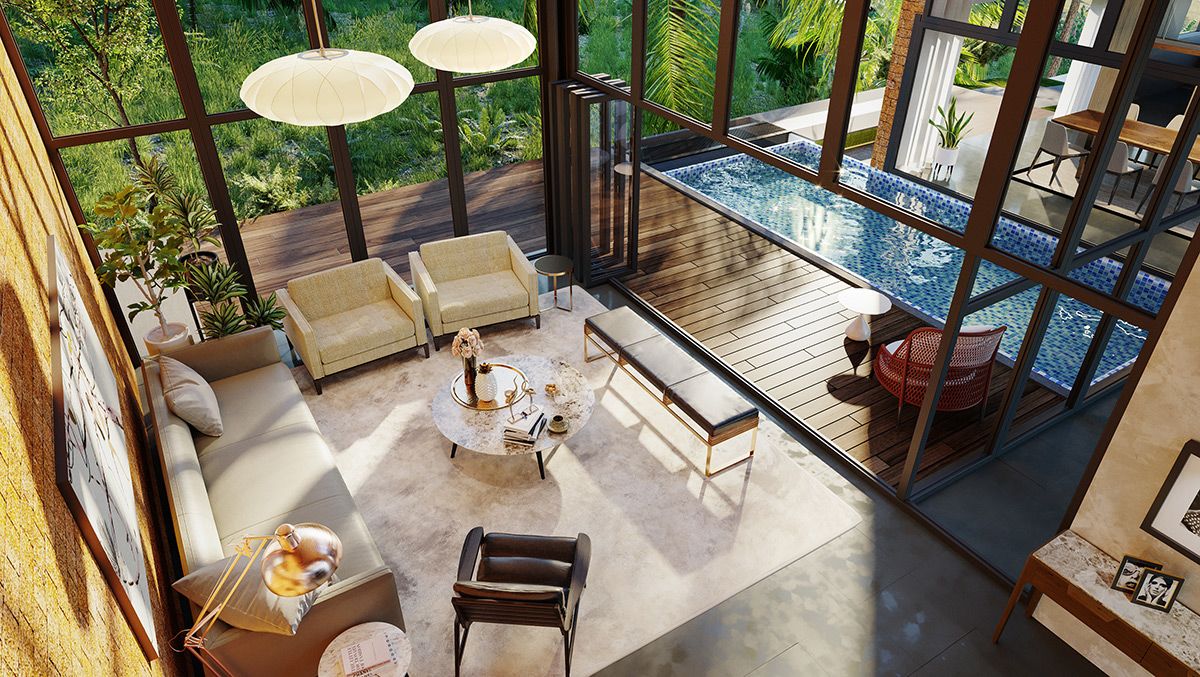 An outer deck will extend the living area when bifold doors are drawn back.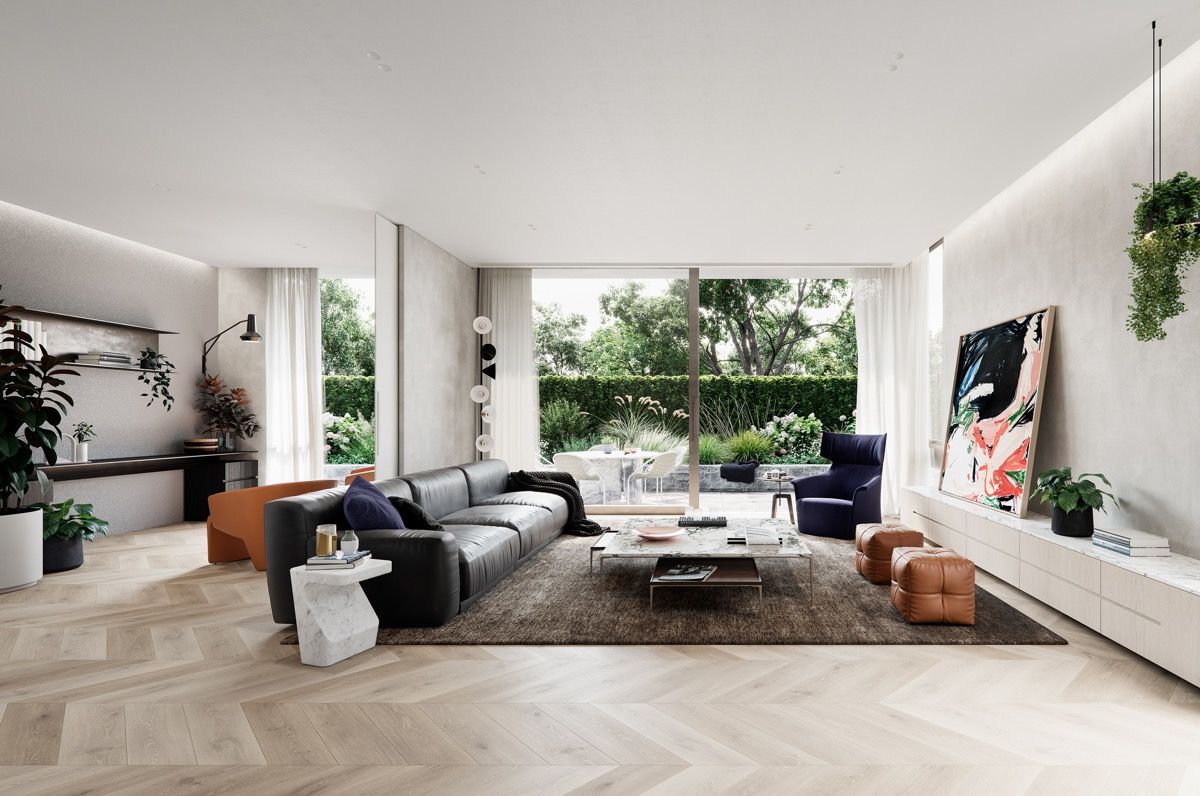 A partial room divider separates a living space into different pockets of function without fully severing the view.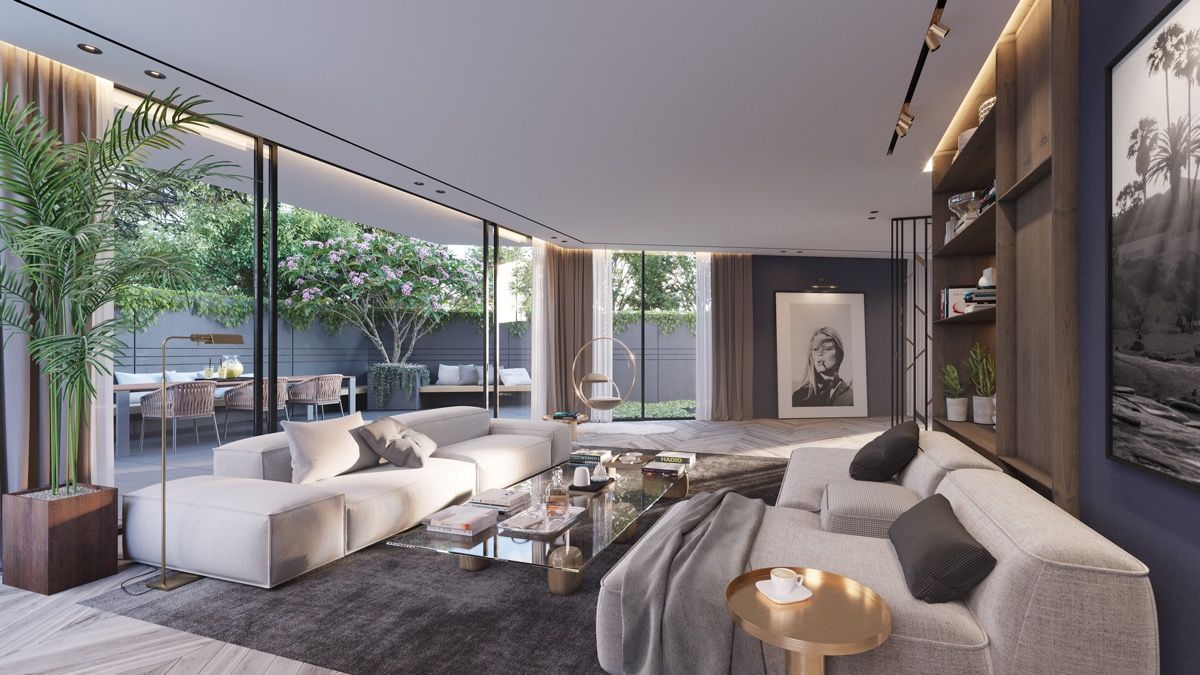 Hang a swing chair in the breeze.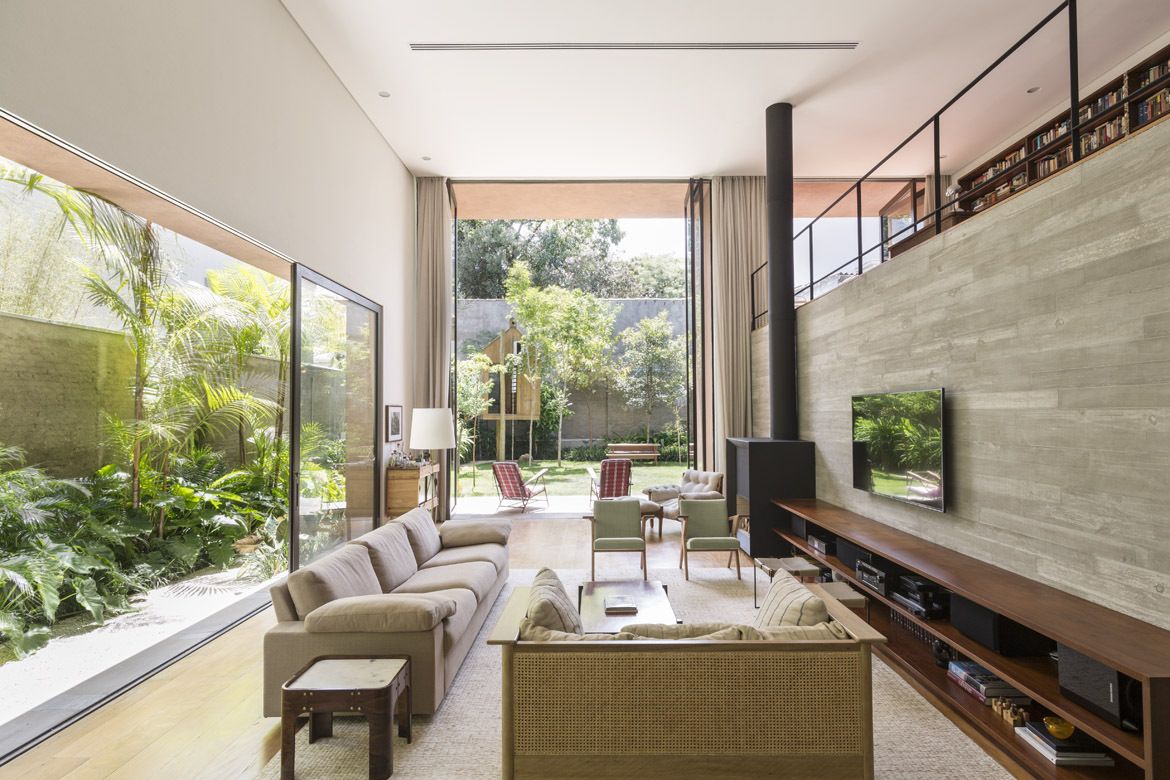 A mezzanine level further exaggerates a feeling of openness and airiness.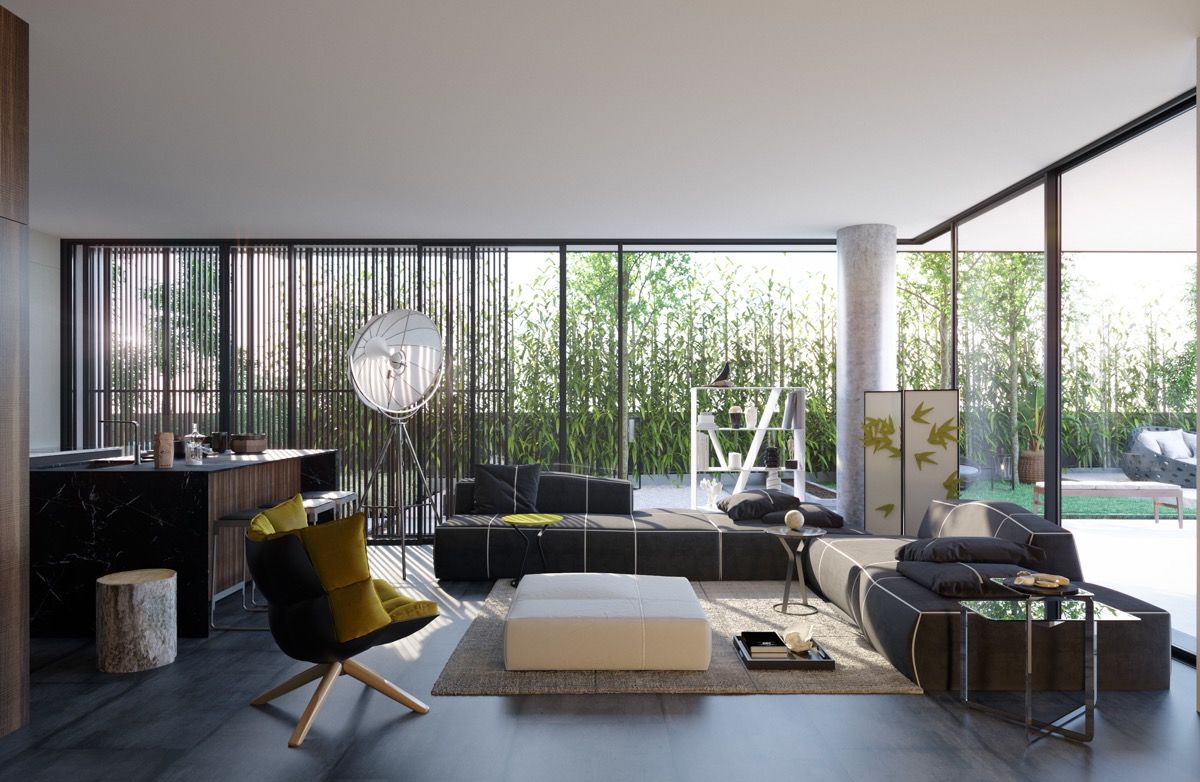 Introduce botanical patterns to honour the outdoors.