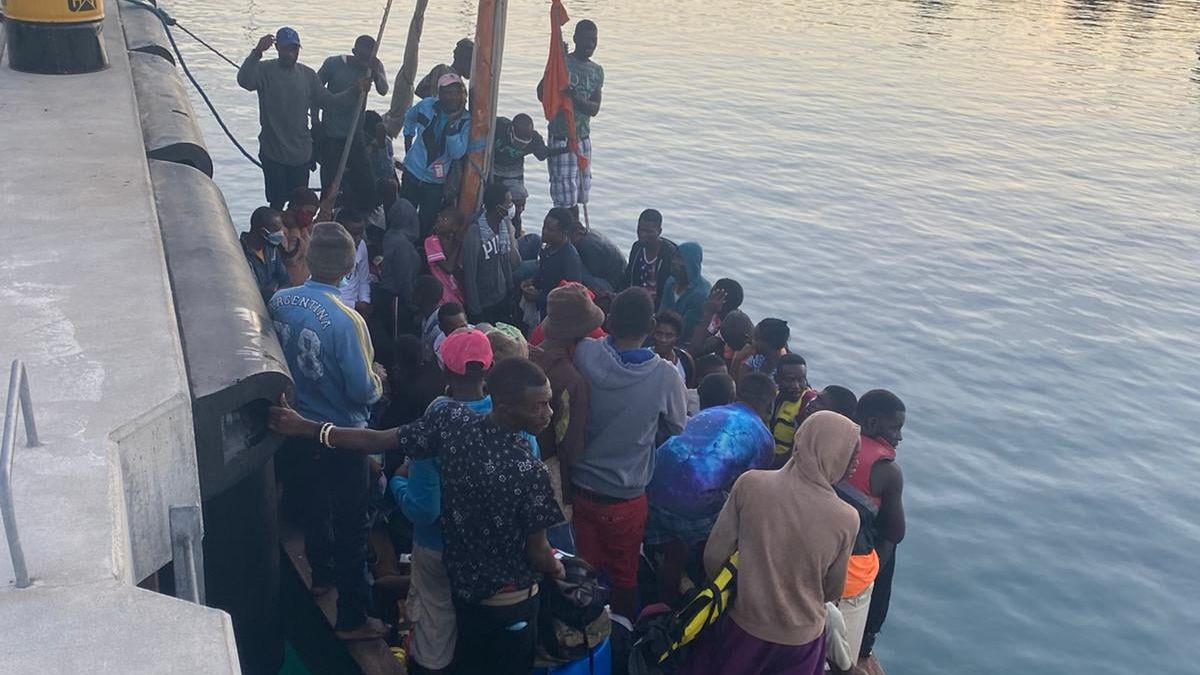 400 Haitians evacuated from uninhabited Bahamas cay
The Bahamas has seen the number of Haitians detained on its shores progressively increase in recent months.
The Royal Bahamas Defense Force (RBDF) is carrying out, together with other government agencies, the evacuation of a contingent of about 400 Haitians from an uninhabited cay next to Ragged Island, located in the south of the Atlantic archipelago.

In a statement released this Monday, the RBDF reported that a local fisherman gave notice of the presence of a partially submerged boat next to Flamingo Cay, which led to a reconnaissance operation in the area.

The fisherman also said that a large group of people were sighted in that cay, for which he contacted officials of the Bahamas and Turks and Caicos Islands security agencies.

The RBDF and Immigration officers were also alerted to move to the area, where they are working on the evacuation of Haitian immigrants.

The statement notes that this rescue operation follows the arrest of another 500 Haitians last week, who are currently on the island of Inagua while they are being processed by the competent authorities.

"The Royal Bahamas Defense Force continues to closely monitor the increase in the arrival of immigrants and remains committed to collaborating with local and international agencies, while protecting the territorial integrity of the Bahamas and keeping our borders safe," concludes the RBDF statement.

The Bahamas has seen in the last months how the number of Haitians who were detained on its coasts has progressively increased, which has led the authorities of the Atlantic archipelago to reinforce the control operations of its territorial waters.