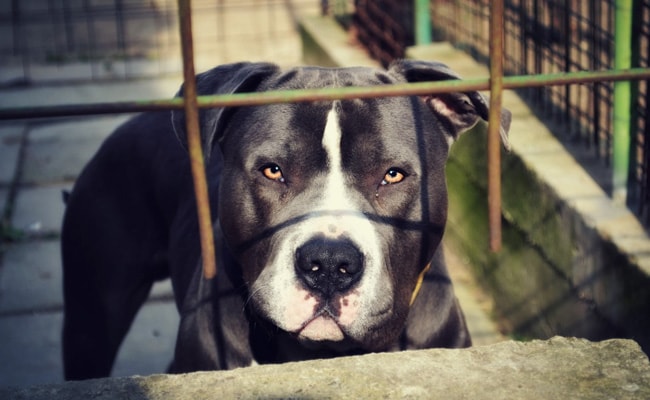 6-Year-Old Girl In US Receives 1,000 Stitches On Face After Pit Bull Attack
Lily's mother said she is not able to talk after the surgery. A family friend has set up a GoFundMe page for help.
A six-year-old girl in the United States received 1,000 stitches on her face after being mauled by a pit bull. According to NBC-affiliate WMTV, the attack took place in Chesterville on February 18 when Lily was playing with a friend at neighbour's home. At that time, the friend's mother was caring for a female pit bull. The little girl was rushed to the hospital, but then flown to a medical centre in Boston with her parents where she received the stitches, the outlet further said in its report.

"I'm trying so hard not to cry," Lily's mother Dorothy Norton, told WMTV.

"Lily sat at the table and the dog attacked her. She went like this to put her shoulders up, so she did the right thing because the dog was going for her neck. Then the (her friend's) mom came out of the bathroom because the other little girl was screaming, 'Mom, mom, there's something wrong.' And as soon as she walked out into the kitchen, the dog let go," she further said.

Ms Norton said Lily is not able to talk after the surgery.

CJ Pitcher, a family friend, created a fundraiser for the girl. He was quoted as saying by Independent that Lily's salivary glands are not working and her muscles are too damaged.

He said the little girl won't be able to smile again.

"She has over 1,000 stitches from below her eyes all the way to under her chin. This poor sweet little girl has had her life changed forever," Mr Pitcher wrote on the GoFundMe page.

The six-year-old will be sedated for at least a week to prevent her from scratching at her face and will also need a breathing tube, said Independent.