French architect Didier Repellin leads the recent remodel of the Château de La Chaize estate and winery, drawing inspiration from its original design principles to deliver a modern facility with attention to conservation-both historical and environmental.
Standing at the foot of a full-moon shaped fountain that looks toward the entrance of Château de La Chaize-an estate and winery founded in 1676-one sees a quintessential French domain with blue shutters, a cream-colored facade, and perfectly manicured bushes that line a pathway to a door above which an haute-relief of Bacchus welcomes visitors.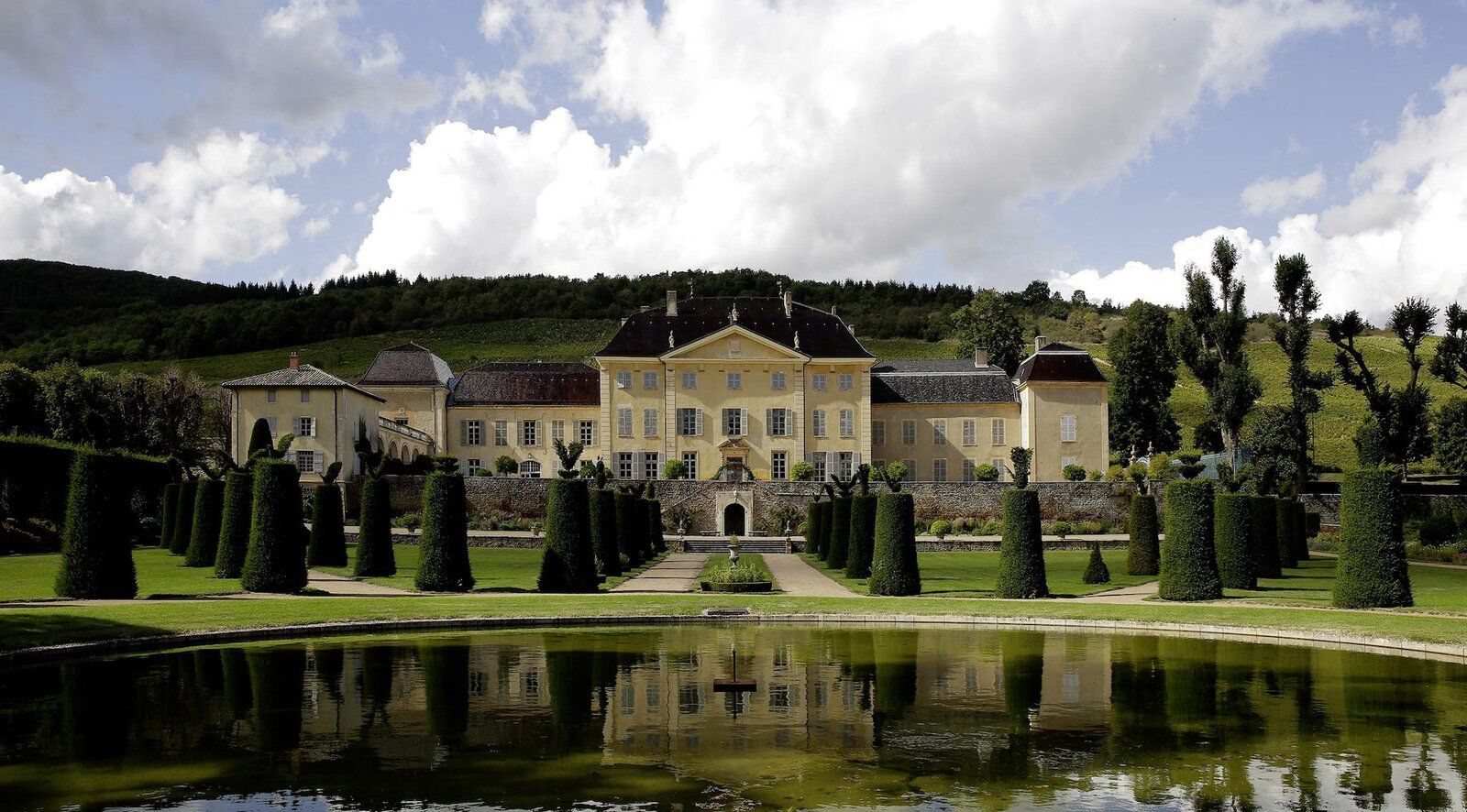 Set across 990 acres of landscaped grounds and vineyards in Burgundy's Beaujolais region, the 17th-century Château de La Chaize boasts elegant proportions based on the Golden Ratio.

What you don't see, says Didier Repellin, the architect tasked with modernizing and restoring this historic southern Beaujolais property, is the brilliance of its original makers and artisans: The carpenters. The masons. The stonecutters, engineers, and painters. Without them, without looking to the past, it is impossible to plan and appreciate the present, let alone engage with the future.

"We sometimes forget that historical monuments are not only a date or a style of architecture, but a celebration of human genius," says Repellin of Château de La Chaize, which was classified as a historical monument in 1972. "What is not seen is what makes it stand," the architect continues. "Had it not been for the exceptional work of the masons, we would have cracks everywhere, or destruction. When we see where they started from-a medieval castle-and what they managed to rebalance, we must have total humility and respect."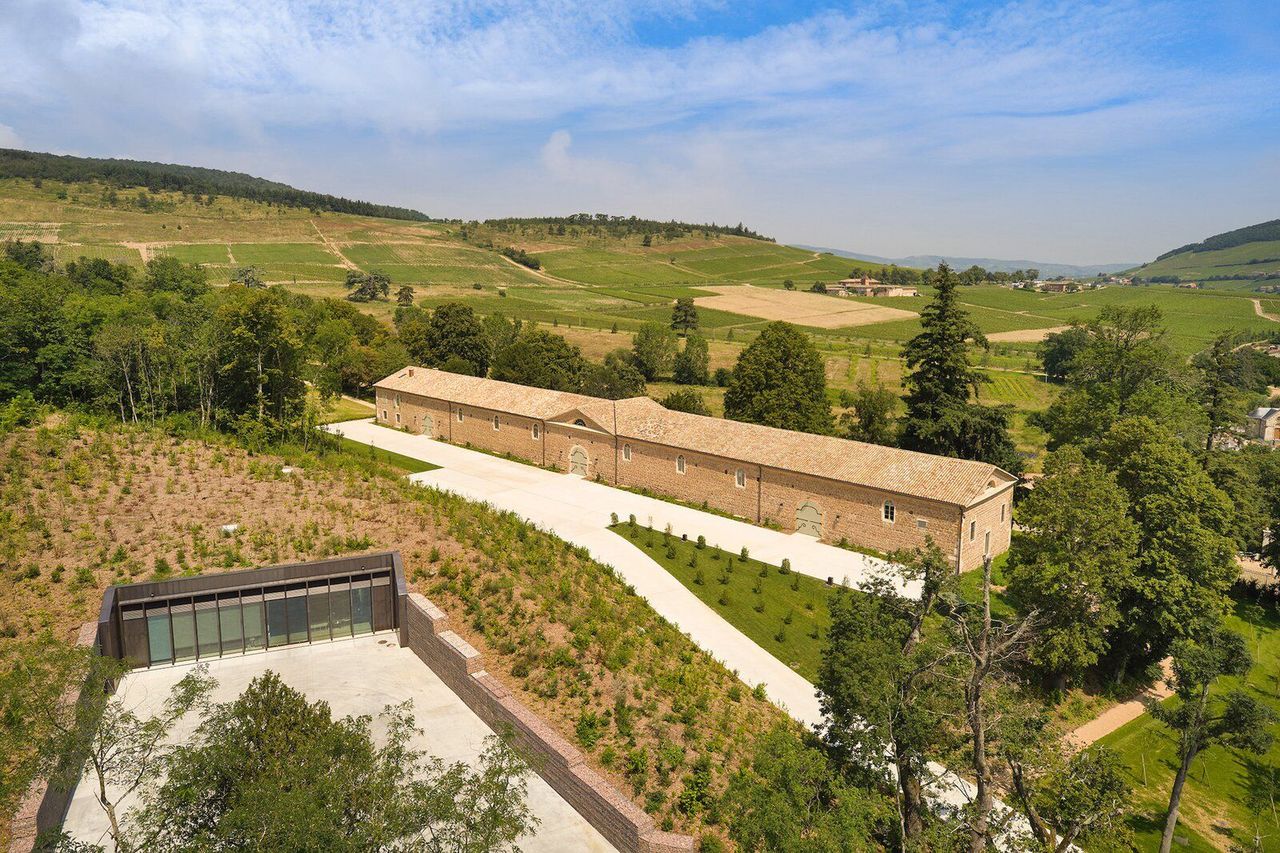 Founder Jean-François de La Chaize d'Aix hired architect Jules Hardouin-Mansart and landscape architect André Le Nôtre to design Château de La Chaize roughly 350 years ago. To carry out the recent restorations without undermining the château's historical integrity, owner Christophe Gruy called on Didier Repellin, head architect of the French Historical Monuments.

Indeed, Château de La Chaize itself was built on the original foundations of another castle called La Douze, facing Mont Brouilly. In 1670, Jean-François de La Chaize d'Aix, King Louis XIV's lieutenant, purchased the structure and hired architects Jules Hardouin-Mansart to design a new château using the tenants of the Golden Ratio-a mathematical ratio commonly found in nature that describes a perfect symmetry between two proportions. He also assigned landscape architect André Le Nôtre, gardener to the king who developed the gardens of Versailles, to adopt similar techniques when imagining the château's green spaces.

It's no wonder that now, centuries later, the current architect tasked with updating the grounds is more enamored with conservation than total renovation. "If it is good, why would we touch it?" Repellin says. "On the contrary, we must magnify it. This is a true opportunity to allow the monument to continue to live by adapting it to contemporary needs."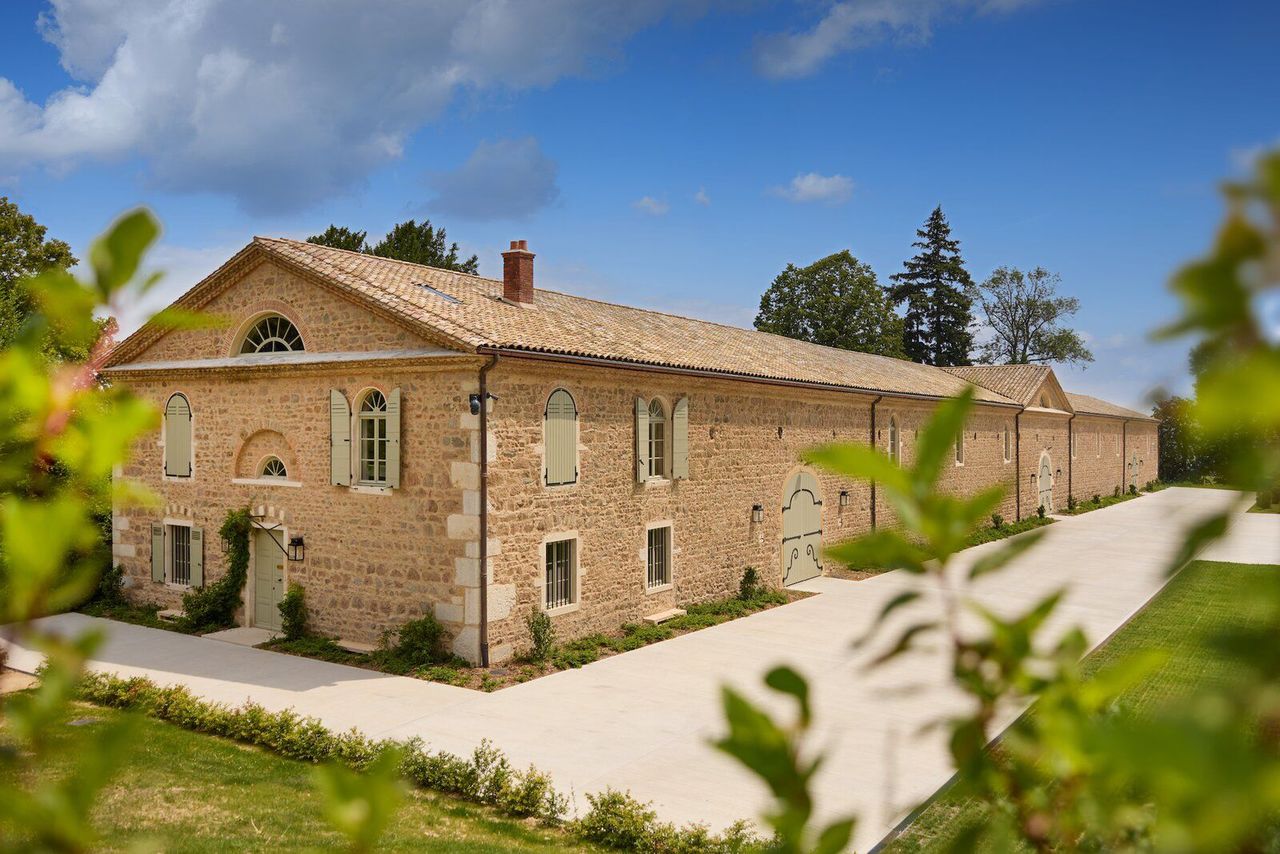 The Château, La Chaize vineyard, and the newly restored chai (storeroom), pictured above, are all registered as French historical monuments.

So what, exactly, has been magnified? To the untrained eye, not much. (And that, says Repellin, equals success.) But under Christophe Gruy, entrepreneur and chairman of the Lyon-based Maïa Group, who purchased the estate in 2017, the adjustments to Château de La Chaize's core and spirit are massive. For one, the team has recreated a domain-wide entrance linked to the cellar and constructed solid walkways. A new bottling and storage facility has also been built using a 100 percent gravity-production system to ensure minimal carbon footprint from grape to bottle.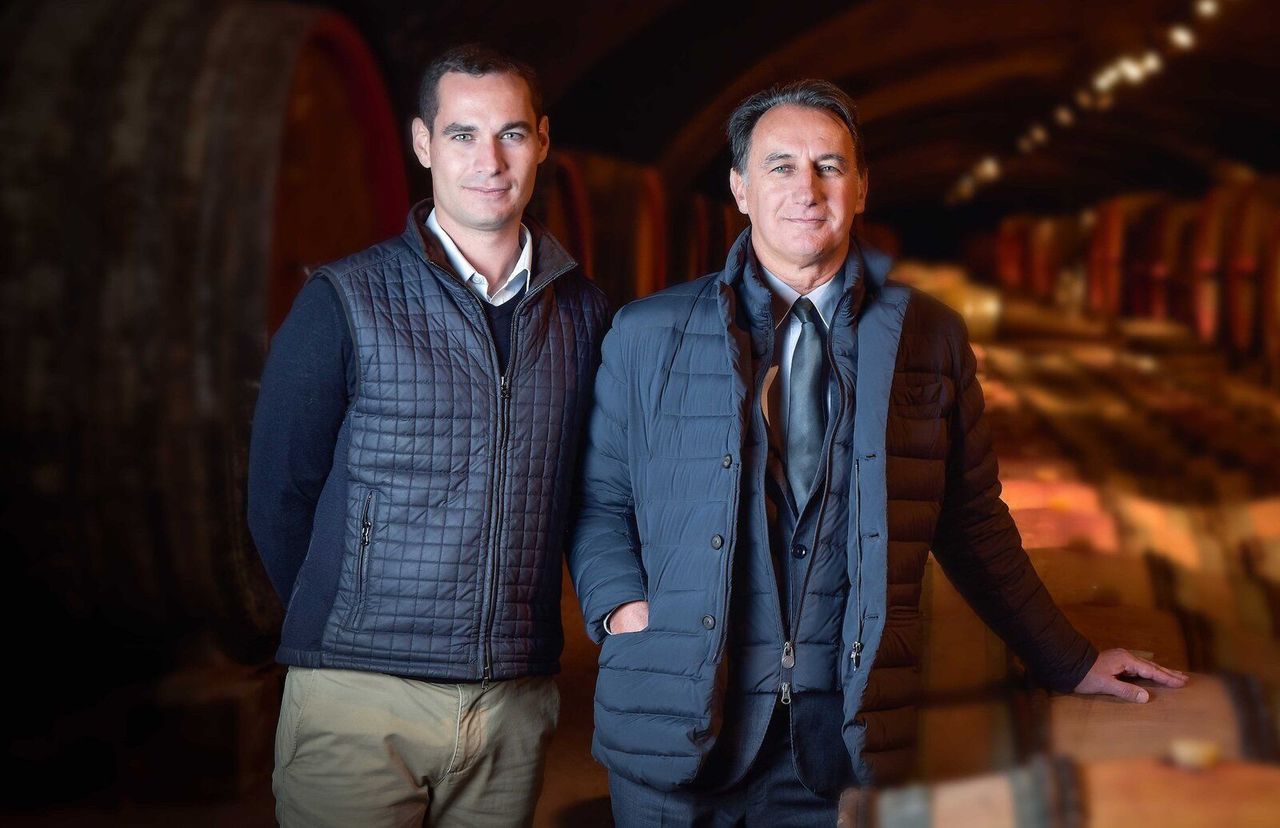 Owner Christophe Gruy and his nephew, winemaker Boris Gruy, are leading the estate toward more sustainable efforts with the goal of being certified organic in time for the 2022 harvest.

Furthermore, the entire estate is now dedicated to highlighting sustainable efforts, moving toward the use of solar panels for electricity, recycling to achieve "zero waste," geothermal water treatments, and more. When it comes to actual wine production, the goal is to be certified organic in time for the 2022 harvest. While its chai (pronounced "shay")-one of France's oldest operating aboveground storerooms-remains intact, Repellin and his team enhanced its remarkable wooden framework to highlight the stainless-steel tanks, even adding a VIP lounge behind a glass wall.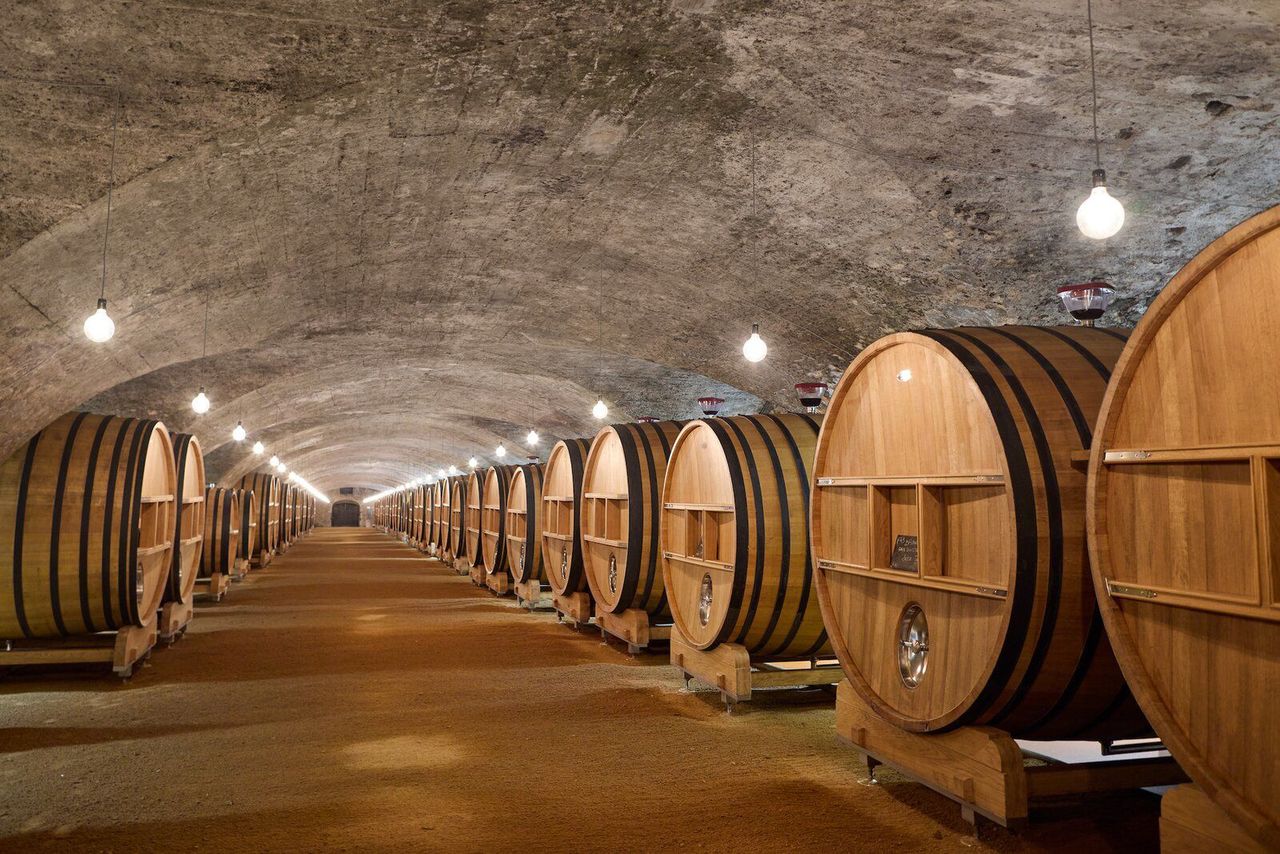 Château de La Chaize's nearly 400-foot-long cellar, built almost a century after the estate was founded, was one of the largest cellars in the world at that time.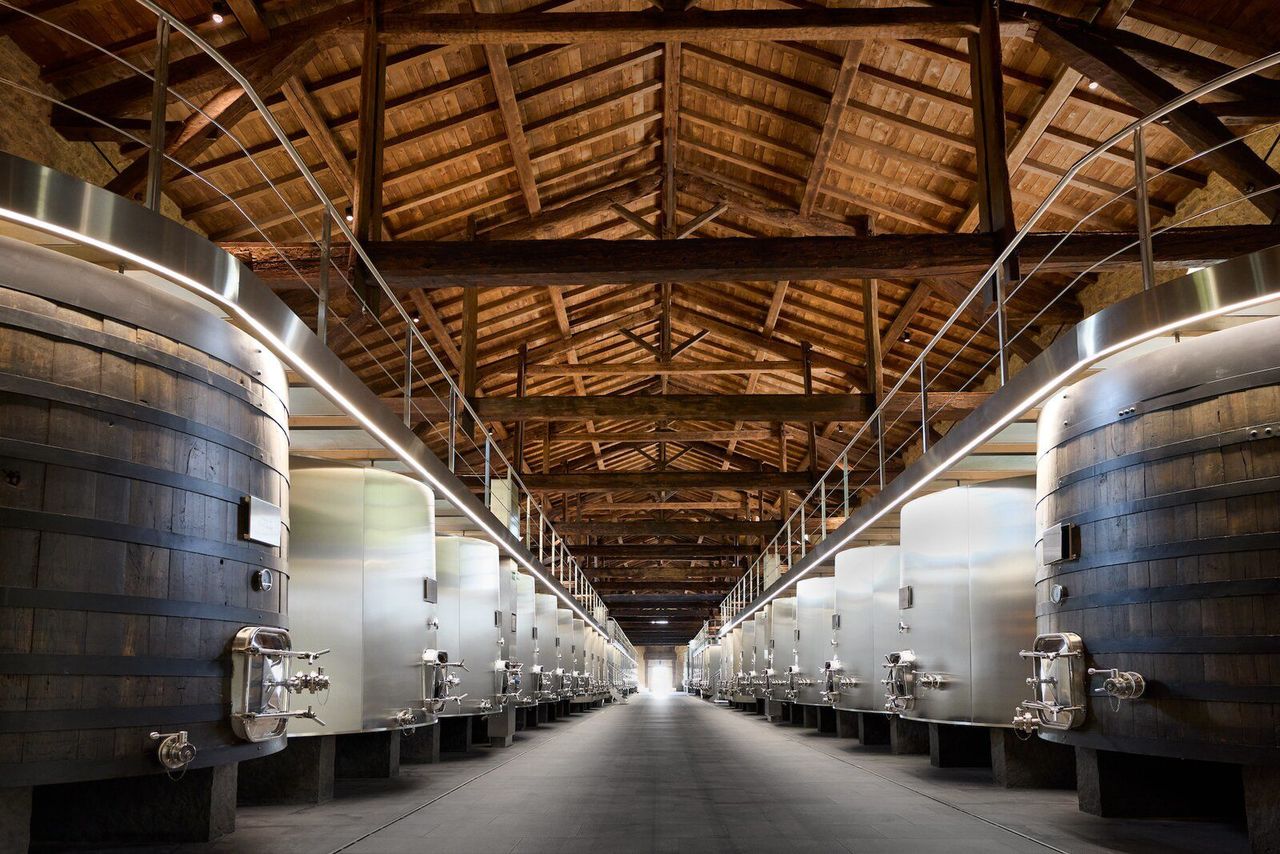 The Chai contains numerous large stainless steel and concrete tanks, and oak barrels, providing the space for the winery to vinify each parcel of land they harvest separately.

The key, he says, is to remember that we are still here to build for humans, by humans. "A monument is a conservatory of old techniques, especially when they are good and still have things to teach," Repellin says. "We have to adapt [the structures] to today's circumstances, but we must keep the spirit and the reason it was made."