After an in-house meal, guests can stay the night at the renovated farmhouse, which is designed as an agritourism escape.
At Caserío Azkarraga, the tranquility of nature sets the tone. It's quite a change for chef Fernando González, who, after living for several years between Ukraine, Denmark, and Asia, was running two restaurants in the center of Bilbao, Spain. Ready for a new chapter, he and his wife and business partner, Kateryna Overko, decided to decamp to the Basque countryside to raise their three children and open a new restaurant with a few rooms for guests.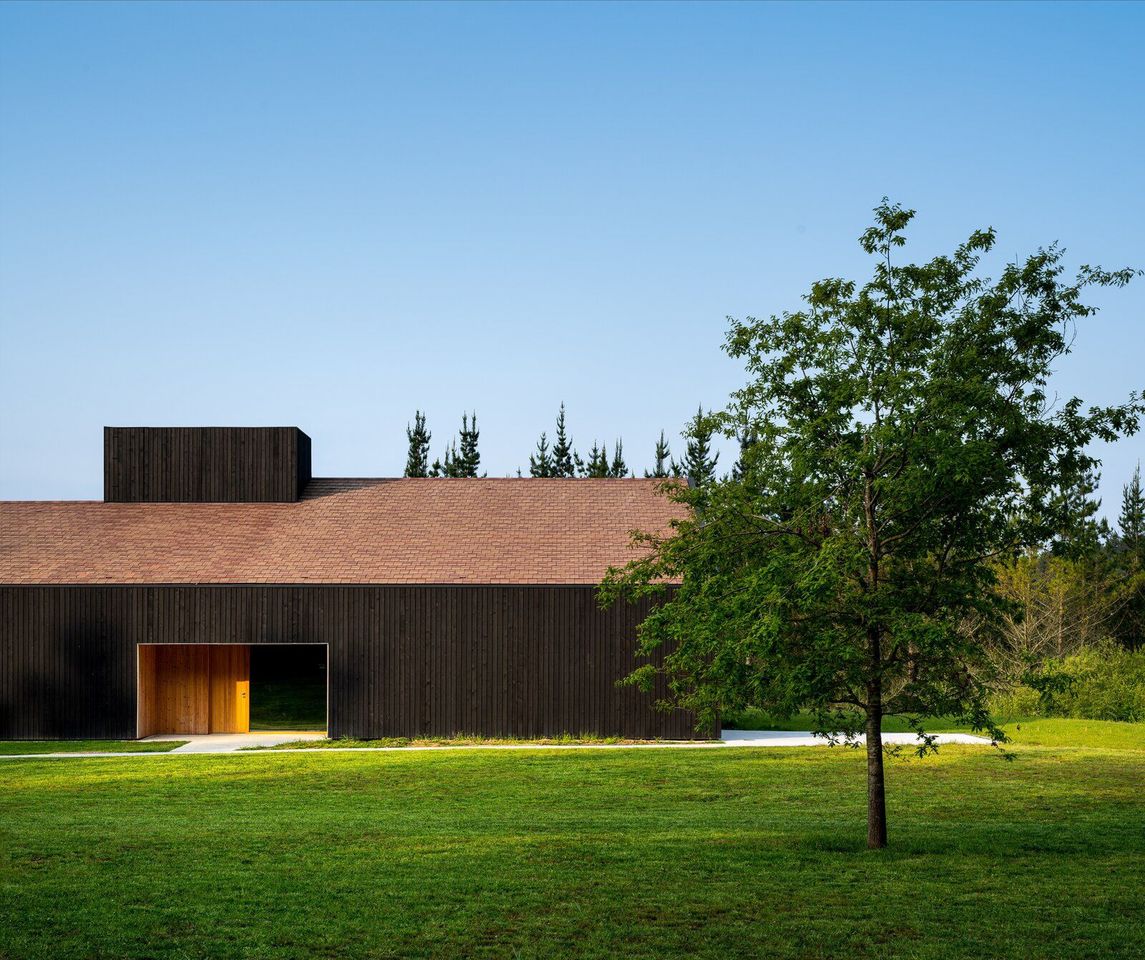 The couple contacted Babel Studio and Bonadona Arquitectura, both based in Bilbao, to commission a complete reconstruction of a 19th-century farmhouse that was in ruins. "The project presented an opportunity to restore a typical landscape by removing all conflicting architectural features," says Michael Schmidt, director of Babel Studio.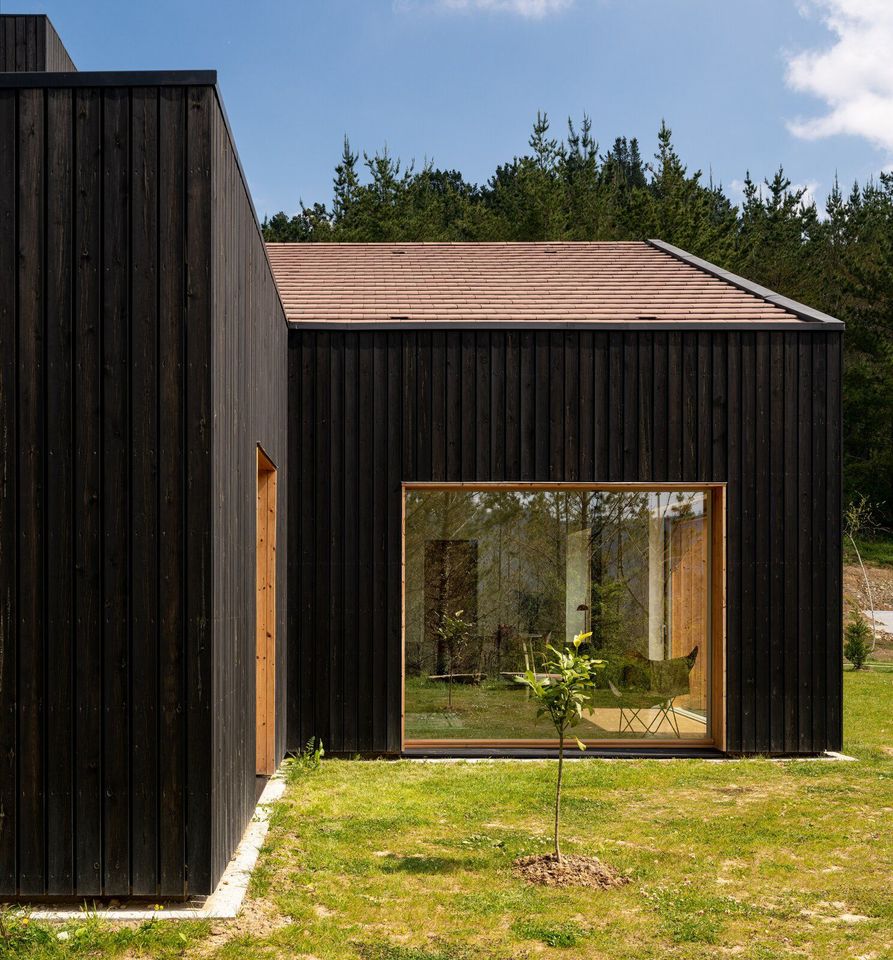 The architects were able to recover the building's three-foot-high stone walls, but the rest of the remaining wooden structure was too degraded and had to be removed. In its place they designed a new volume using pine from the trees on the plot. The wood was stained black and wrapped around the existing stone walls.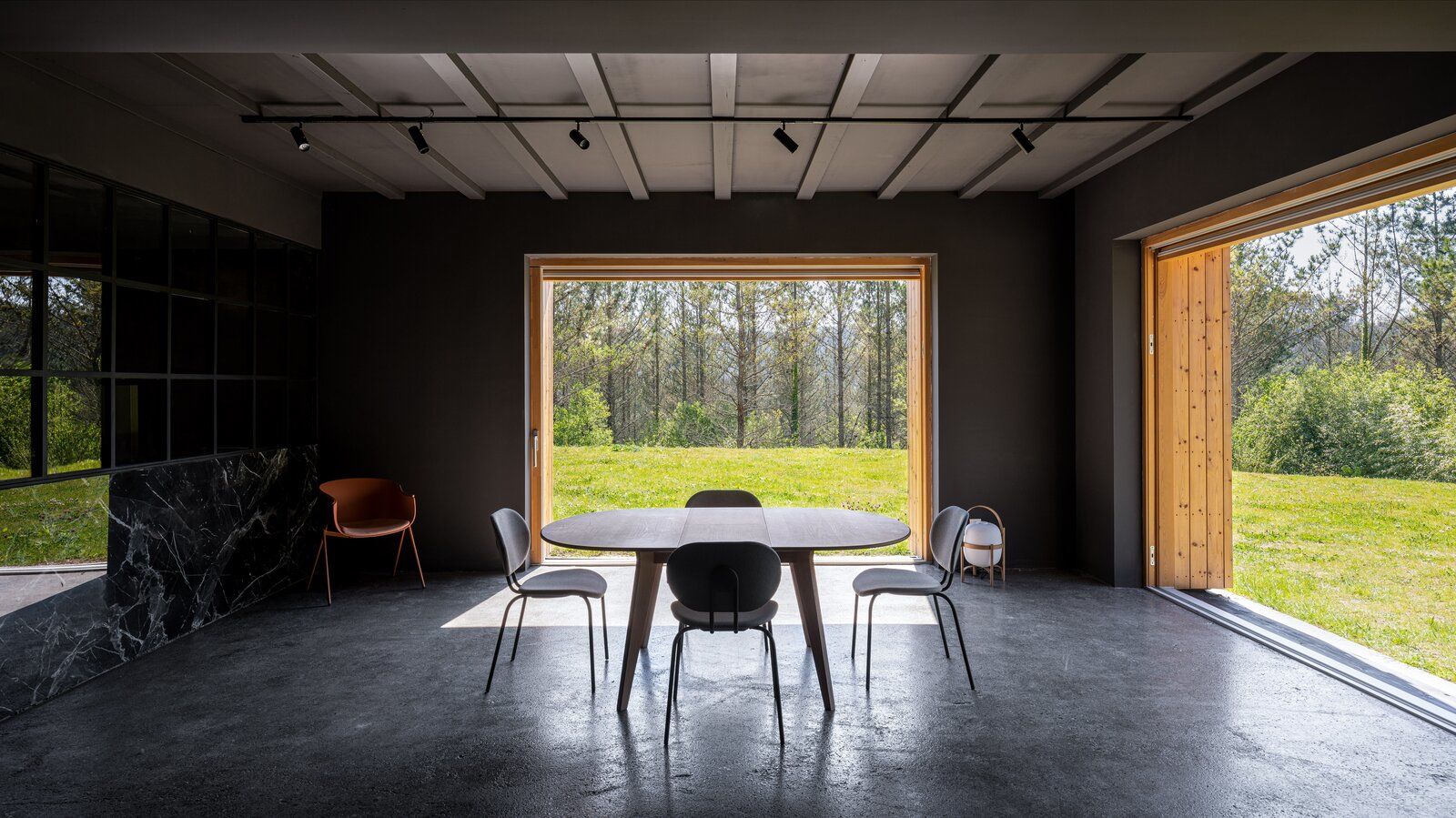 "The design presents itself as contemporary and minimalist, integrating itself into the context of the traditional farmhouses in its neighborhood," says Schmidt. "The black facade references, on one hand, the client's time in Denmark and Japan, and on the other tends to blend with the nearby natural and built surroundings."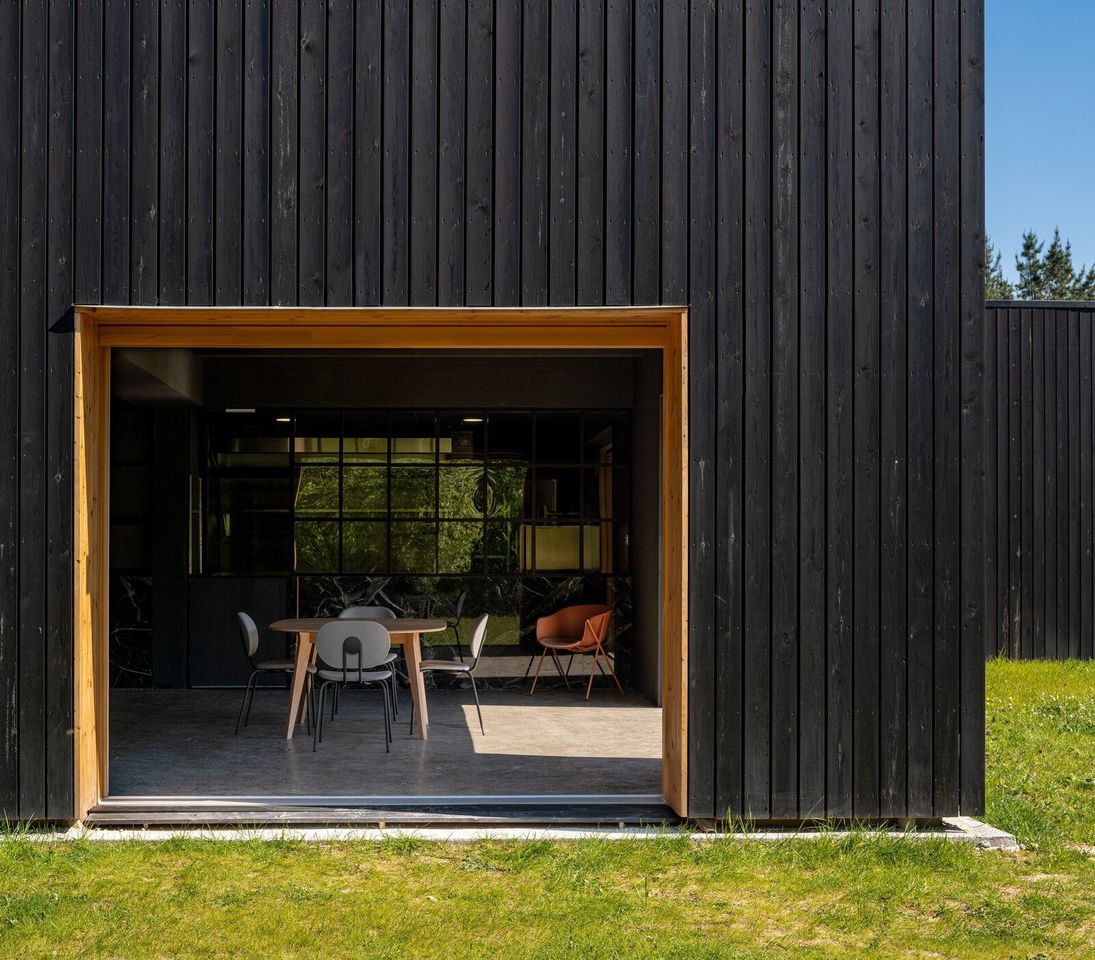 Inside, the family's main living area-a double-height, open-plan space with sliding doors that open to the garden-shares the ground floor with the restaurant. Dividing it from the home's private spaces is an in situ concrete wall at the center of the design. The family's sleeping quarters are located in a volume that extends from one side of the building, which includes a smaller upper level that hosts four guest suites and a lounge area for the agritourism business.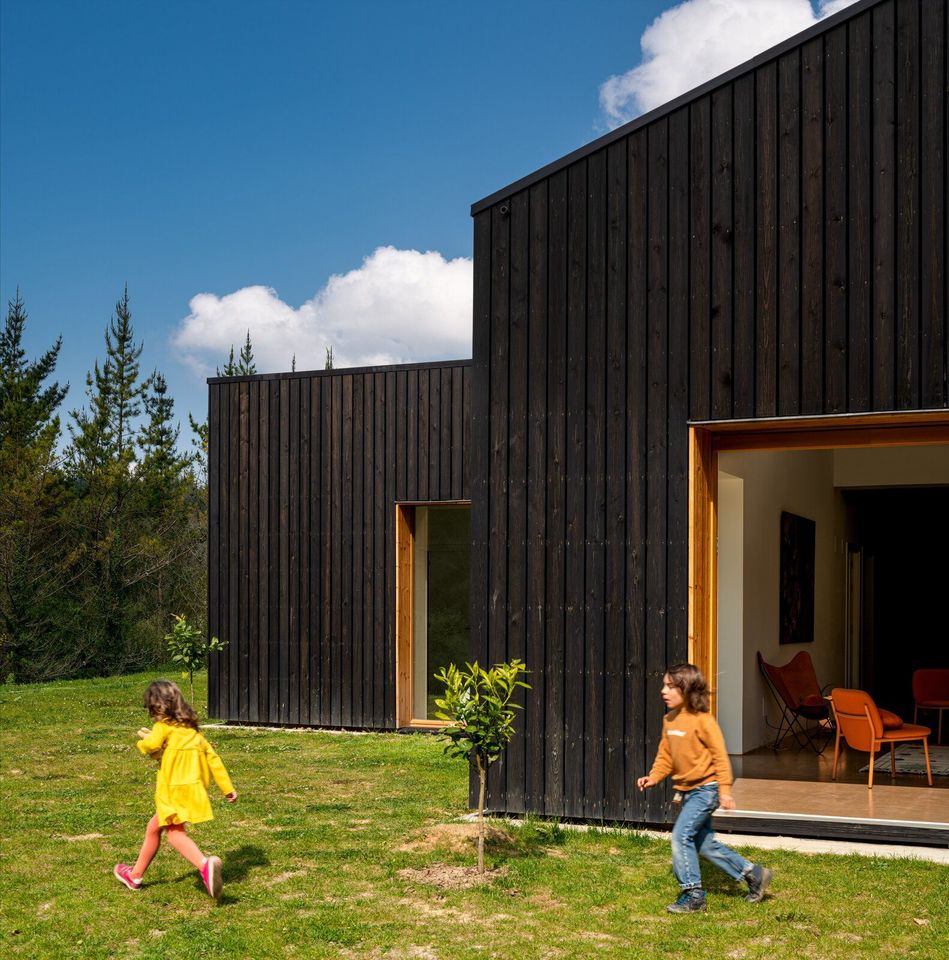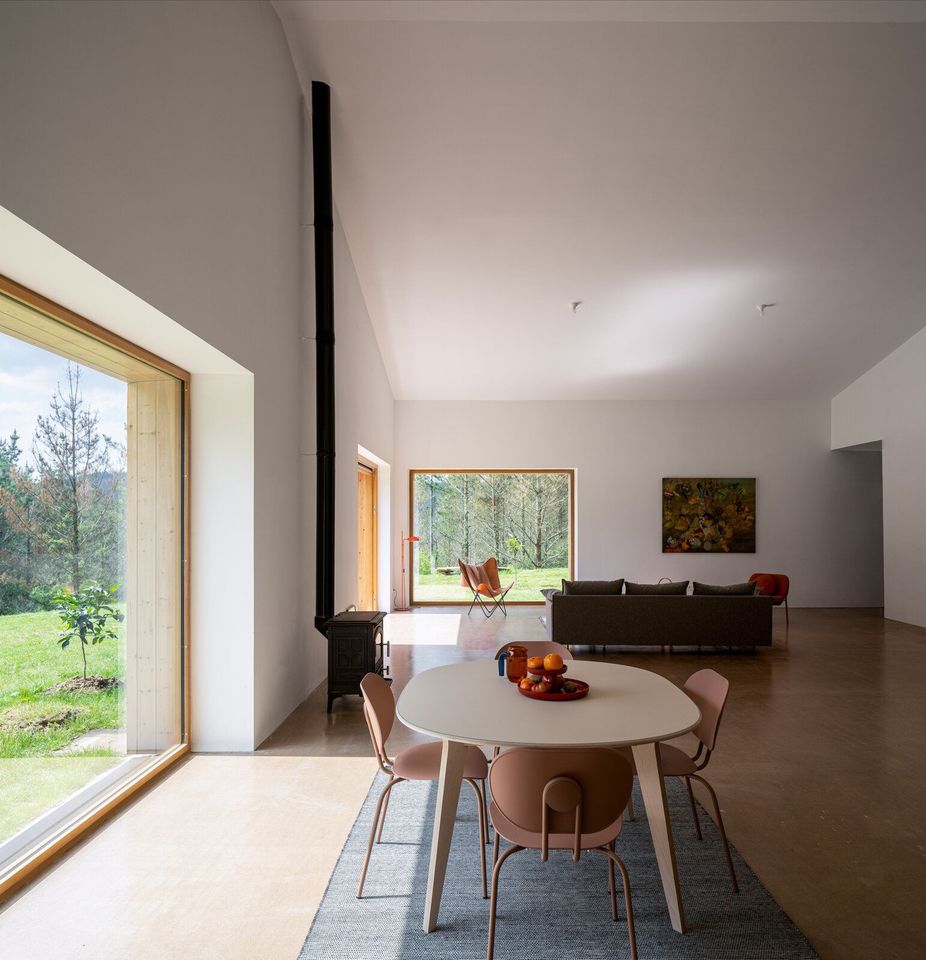 "Simplicity in shape, materials, and color guided the design of the interior spaces," says Schmidt. The bucolic landscape "extends to the interior through the big scale openings," the architect adds, adding visual interest.