By transforming mundane household essentials into cheerful, iridescent objects, Husos Architects turns a humdrum flat into a glowing residence.
In the historic Lavapiés neighborhood of Madrid, Spain, sits a recently renovated apartment beaming from the inside out. Dubbed the Moulting Flat, the 473-square-foot residence was redesigned by local firm Husos Architects for Spanish musician and performer Niño de Elche.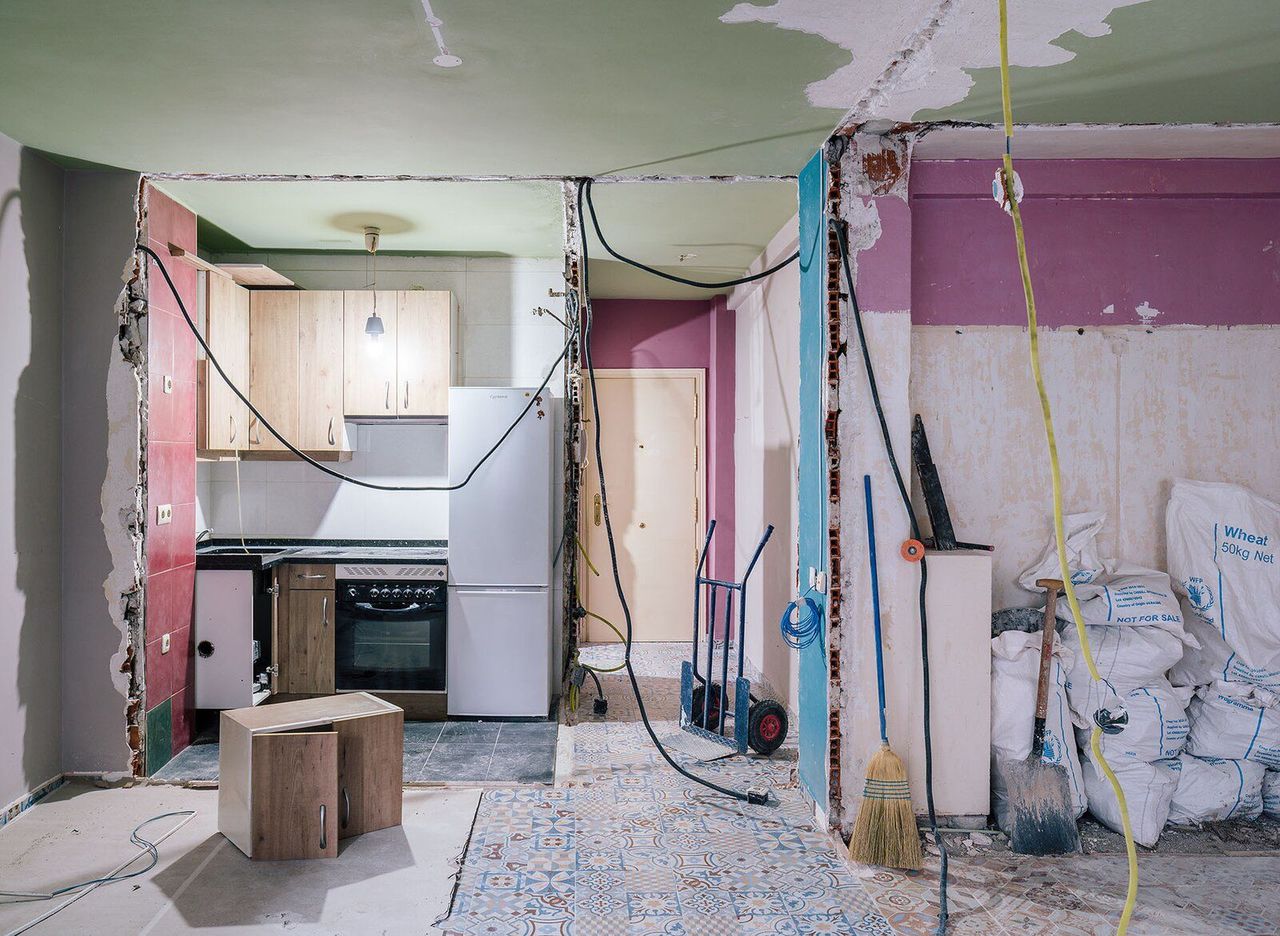 "With this project, we wanted to retain as many of the preexisting elements as possible," explain architects Camilo García and Diego Barajas. From the floor and wall tiles to the kitchen cabinetry and appliances, the team aimed to stretch the client's tight budget by creatively repurposing whatever was salvageable.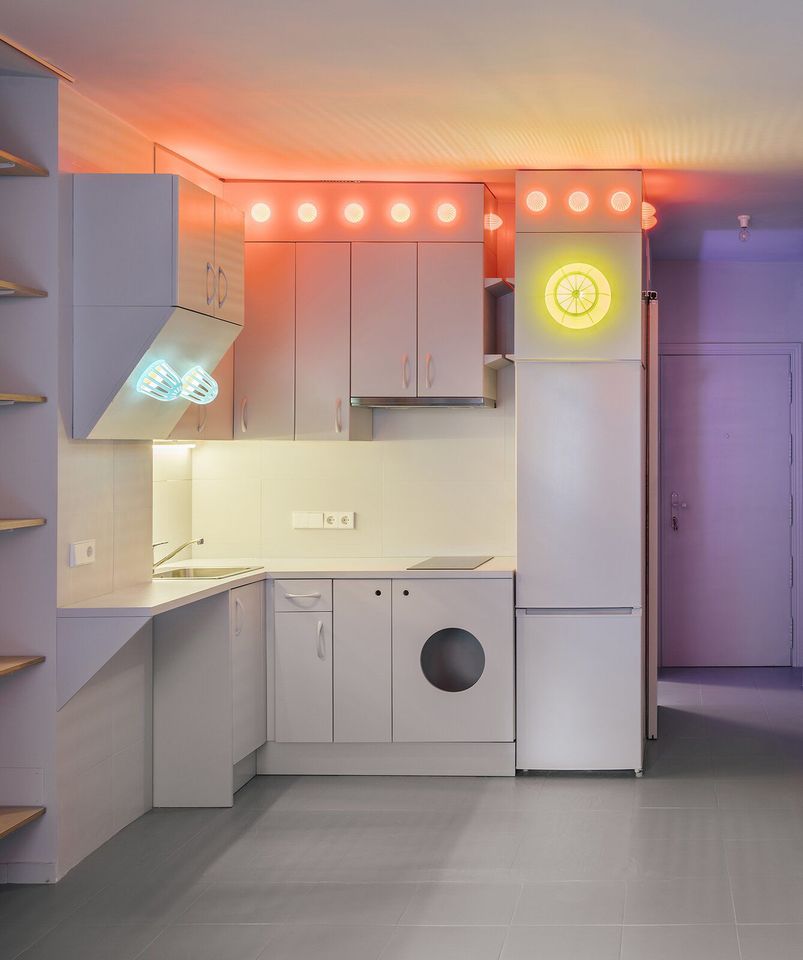 "Rather than throwing things out, we simply refreshed items with a coat of paint, thus reducing the amount of rubble and waste generated by the refurbishment," continue the architects. "The seemingly 'ugliest' part of the apartment-the kitchen-was converted into an objet de désir, a new and surprising sculptural element within the home."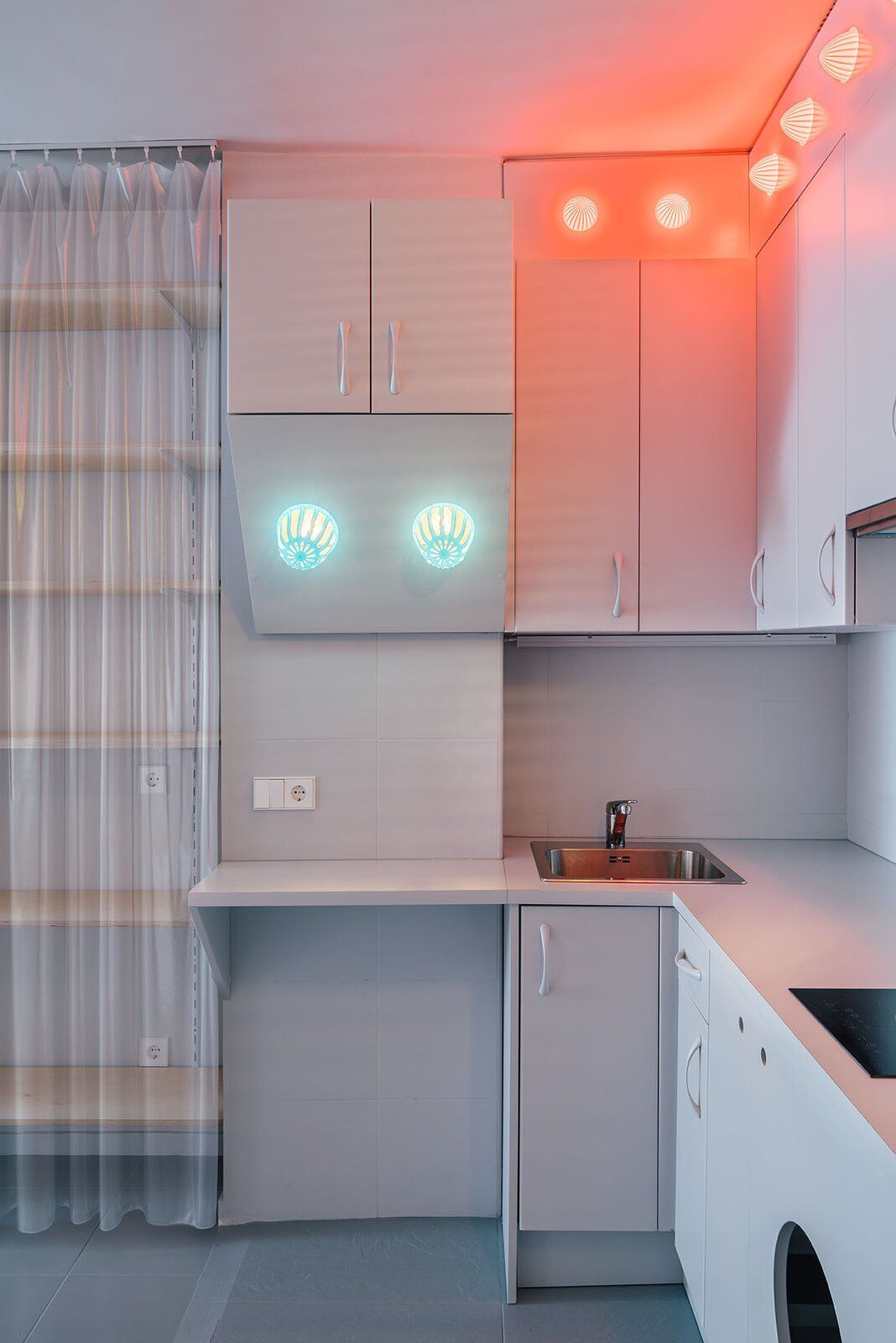 In addition to modernizing the interior aesthetic, the team focused on creating a large amount of flexible storage. "We constructed a system based on metal racks all around the perimeter of the apartment which support wooden shelves." Parallel to the shelves, they also integrated a rail on which separate curtains can hang. "This strategy allows the space to present multiple configurations, while also offering opportunities to hide or reveal stored objects," note the architects.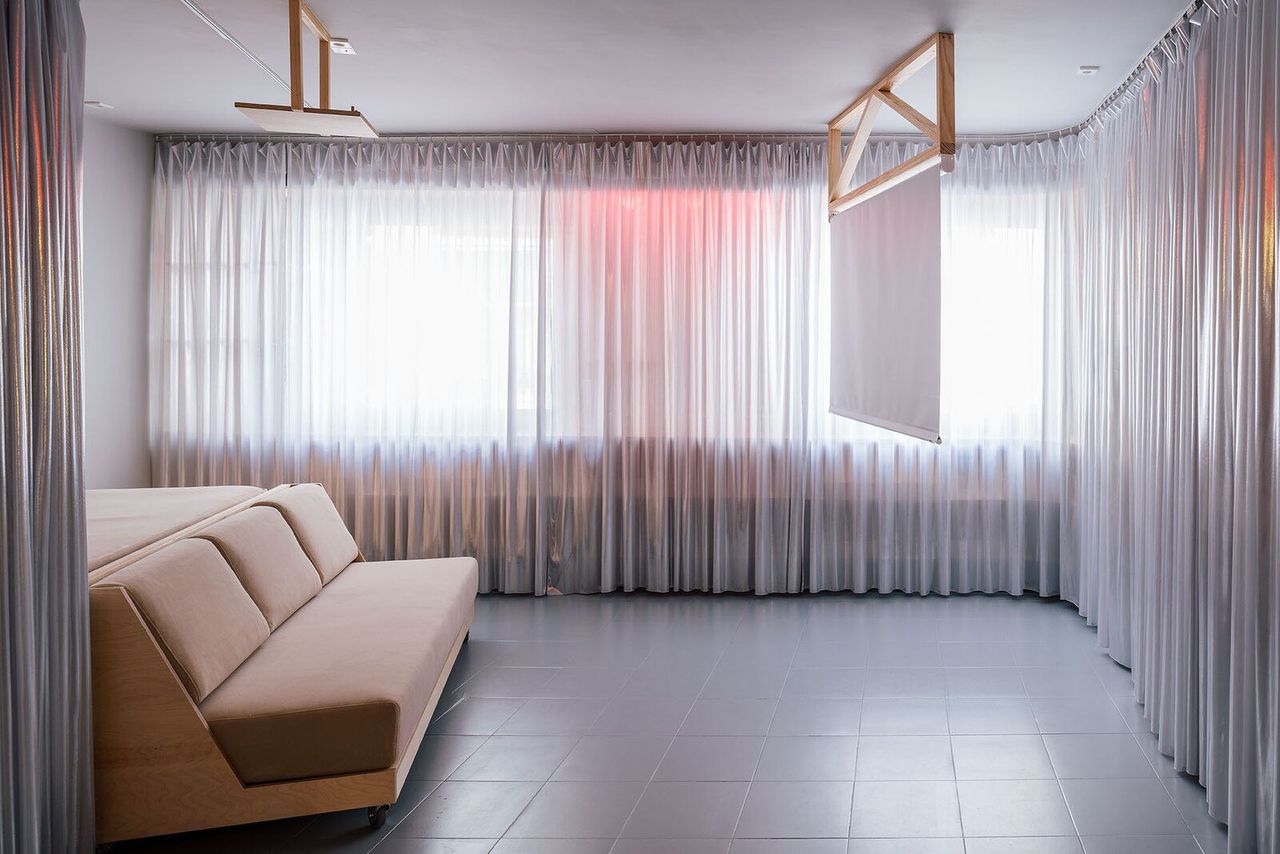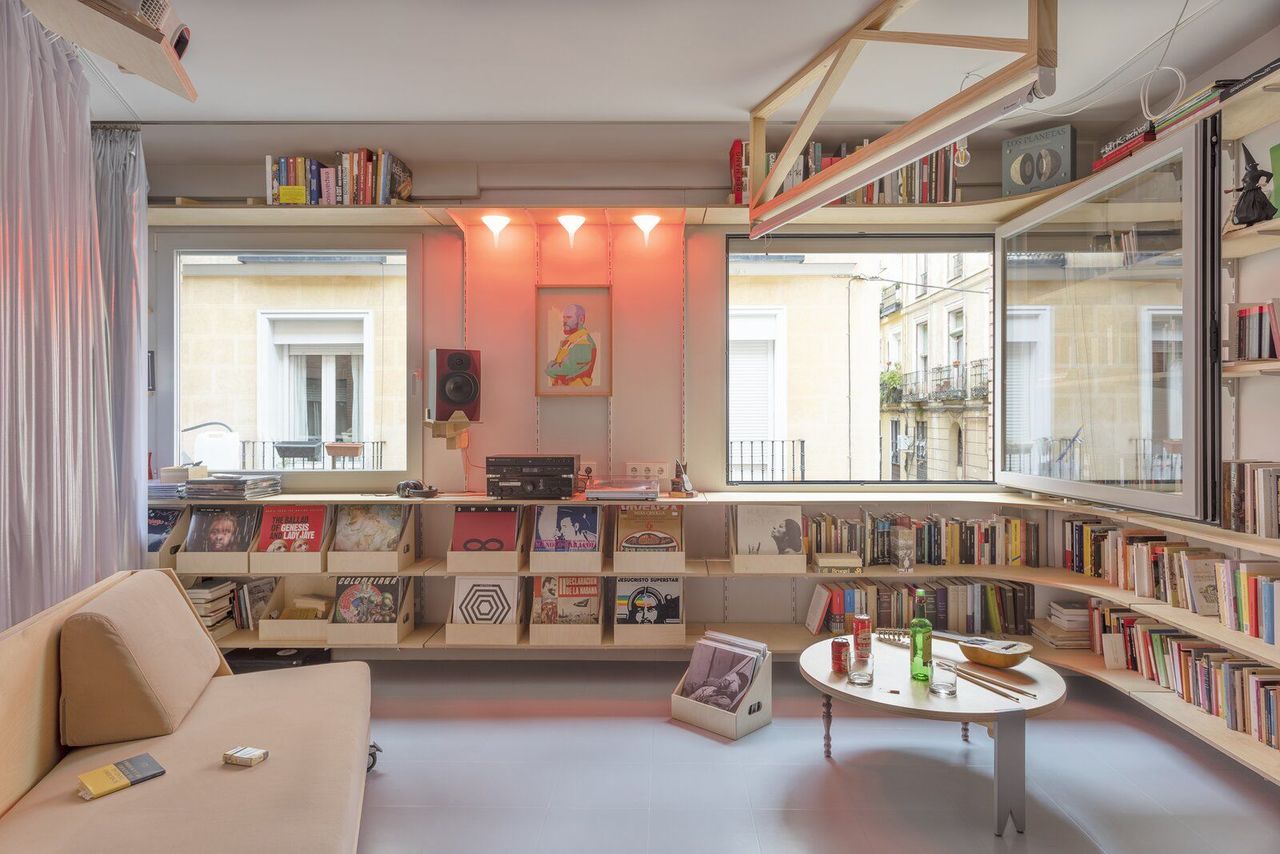 According to García and Barajas, "the house can work as a figurative, multi-narrative space, or as an abstract, 'mute' space. The translucency of the curtains redraws the geometry of the original architecture, while the concealed storage units double as acoustic insulation."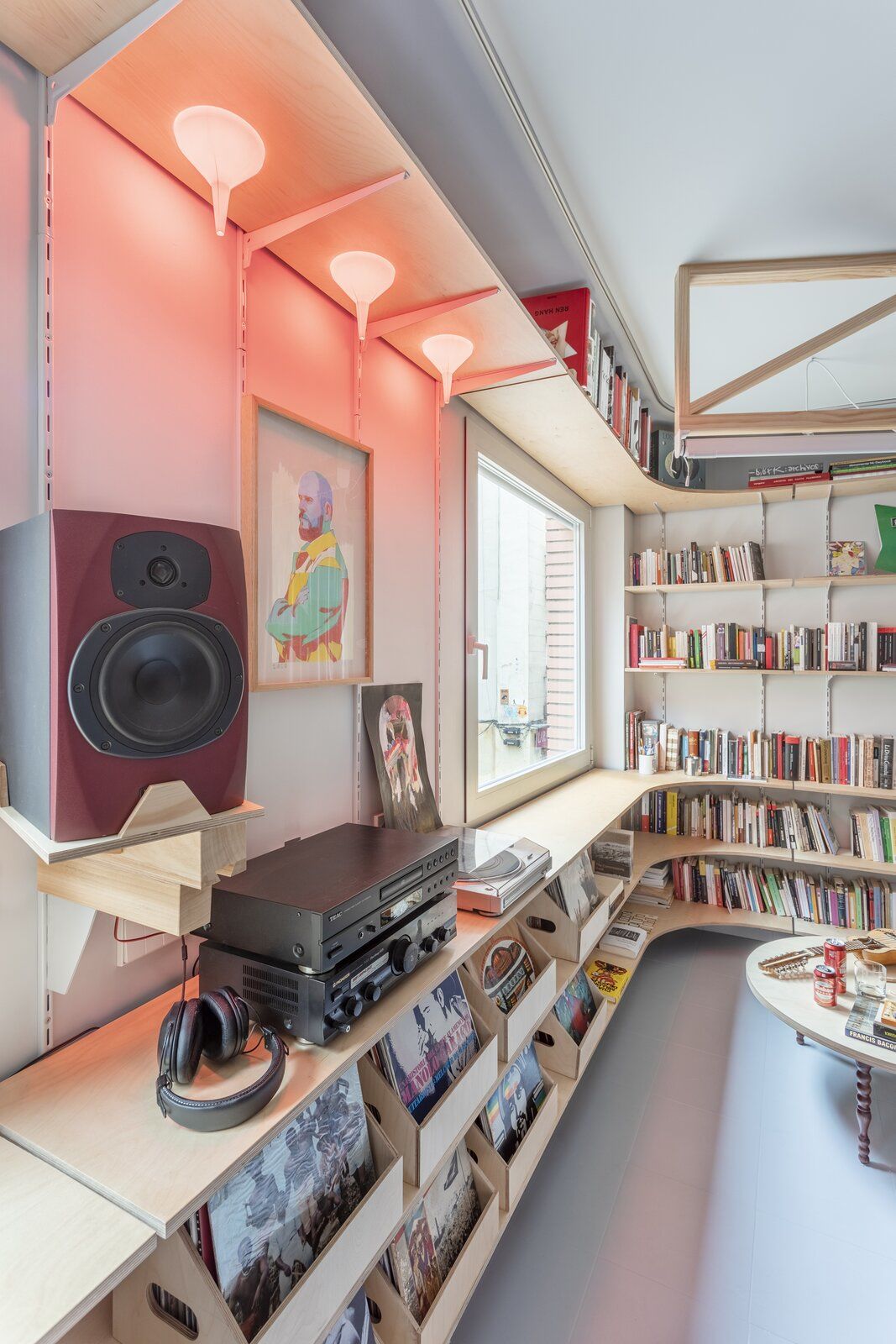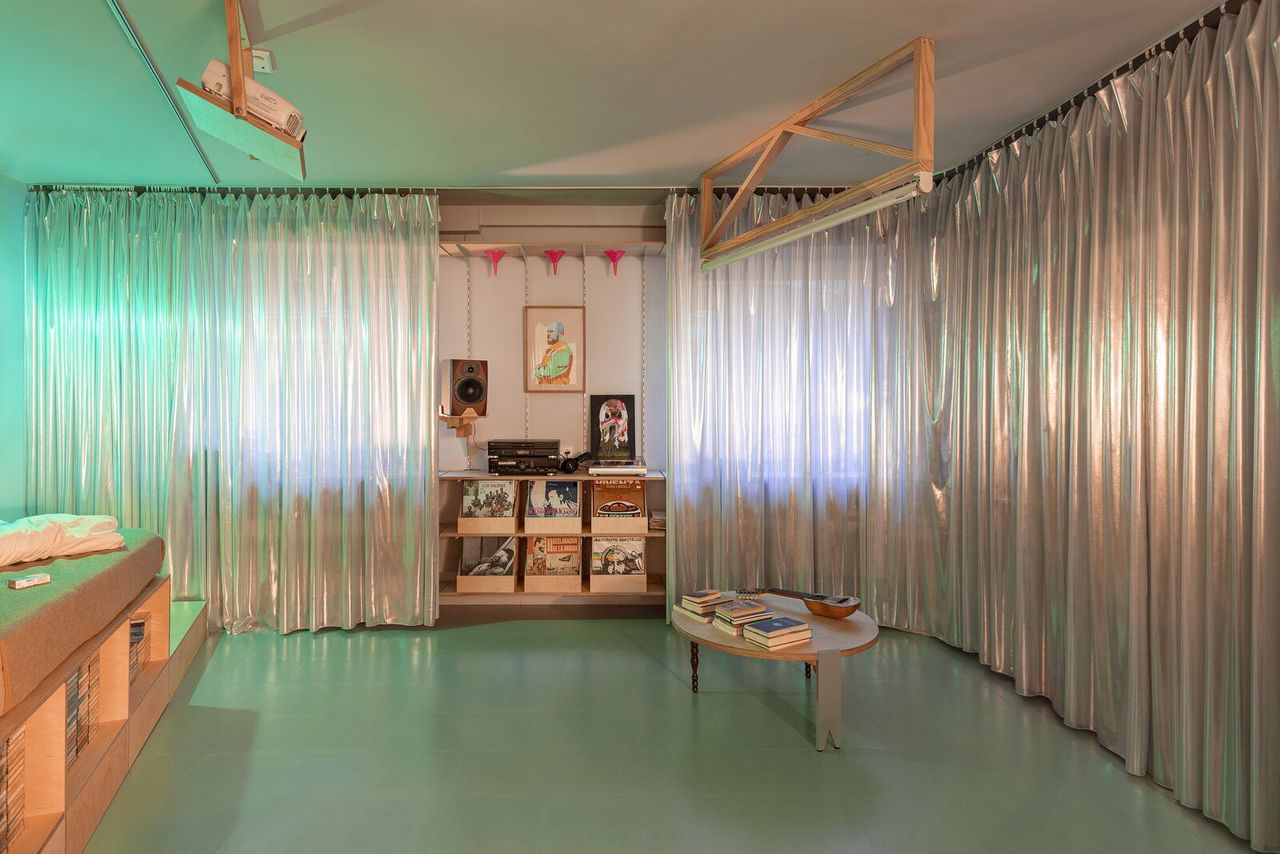 The architects also reused everyday household objects-such as funnels, mop drainers, and citrus juicers-to convert the apartment into a vibrant kaleidoscope of color. "We used these objects to create a new, transformable landscape, amplified in different ways through the gloss and transparency of the silver-colored curtains," say García and Barajas. "Because these luminous objects help to generate a variety of interior atmospheres, the home can be a place of solitude and tranquility-or an erotic haven, a social, festive space, and so on."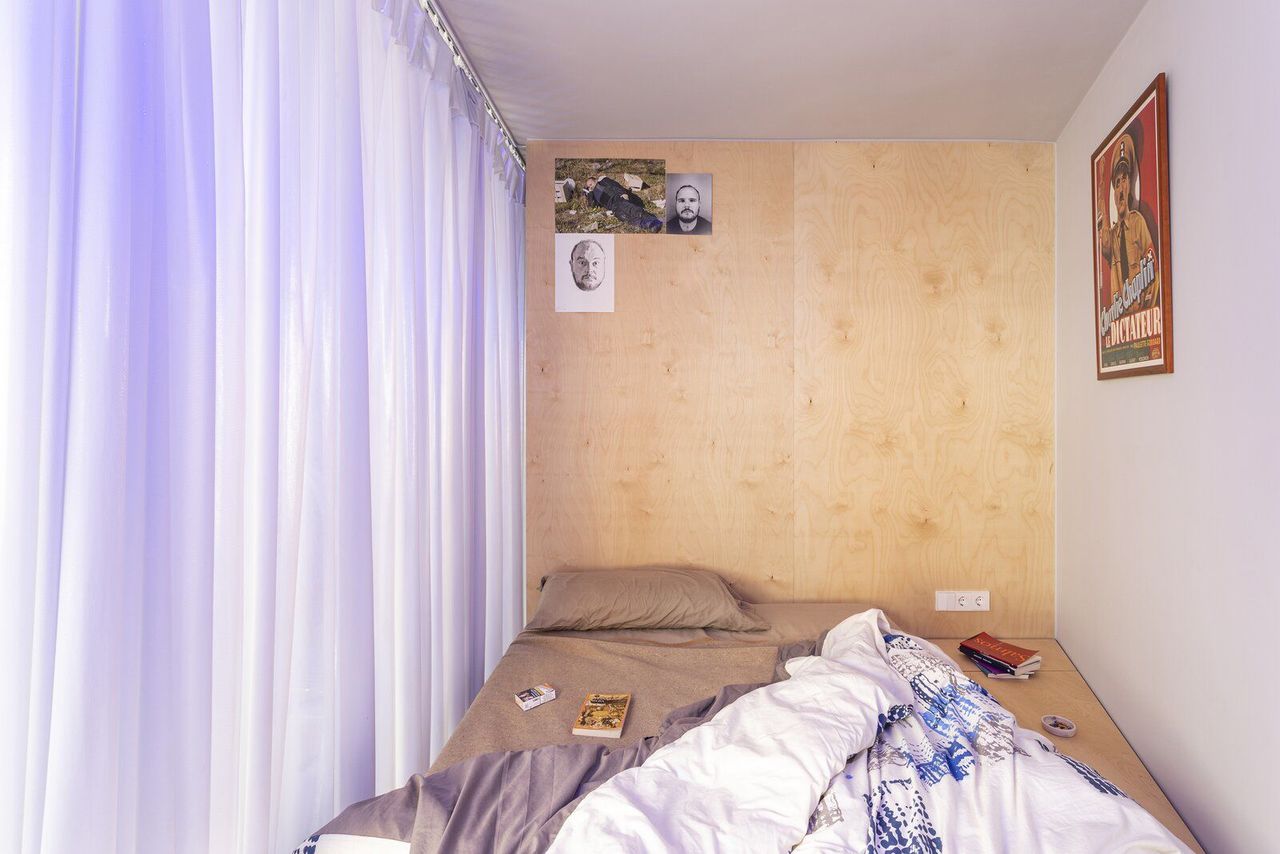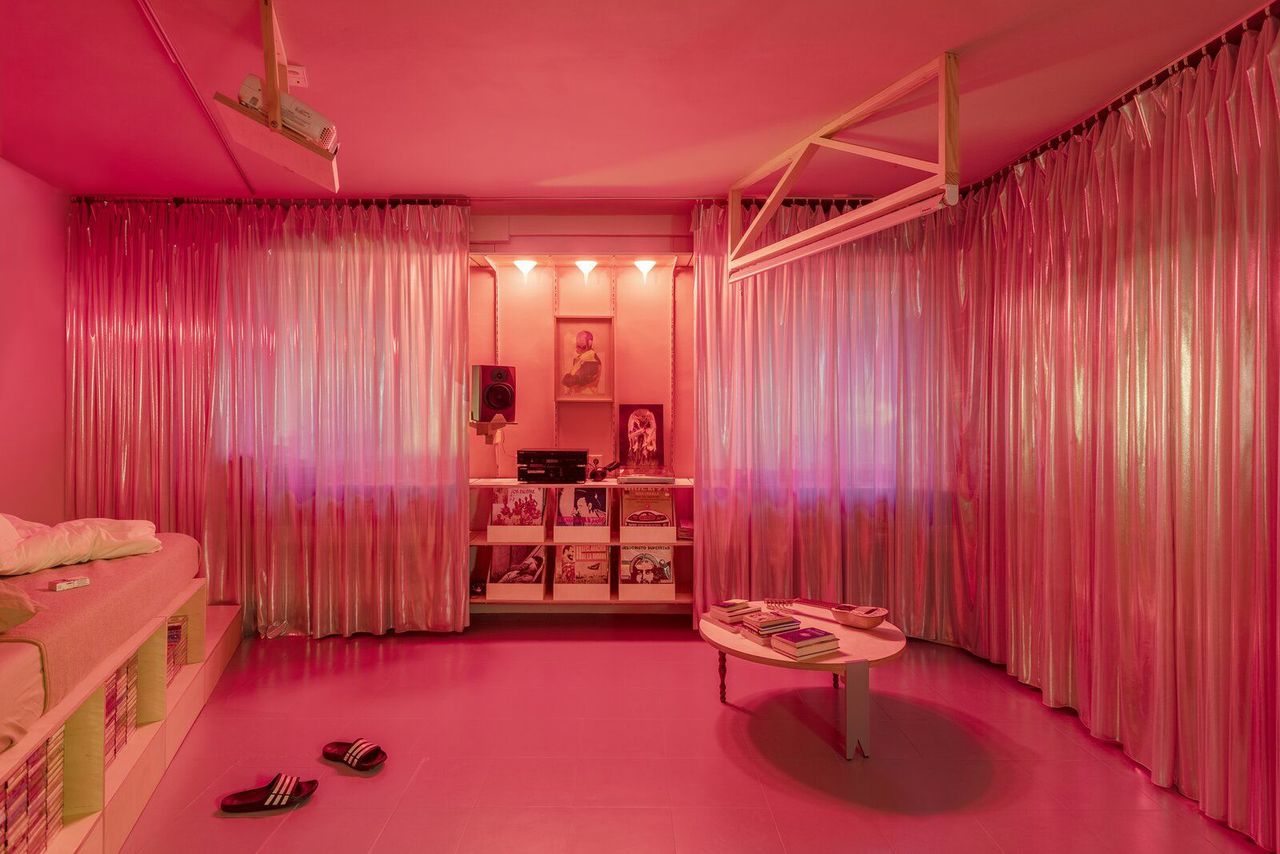 As a way to cater to the client's professional and creative endeavors, the team designed the home's living room/sleeping area into a large, shape-shifting space. "We wanted to enable different usages through movable furniture," note the architects. For instance, a table on wheels, with legs built from waste wood pieces, serves as a dining table or worktable. The sofa can be rolled from one spot to another and, by reconfiguring its cushions, used as a chaise lounge to read on.

"Architecture offers a system of multiple options, and it is the inhabitant who designs their home according to the way they live day-to-day life," says Husos. "This house is a multiuse platform-a molting haven."