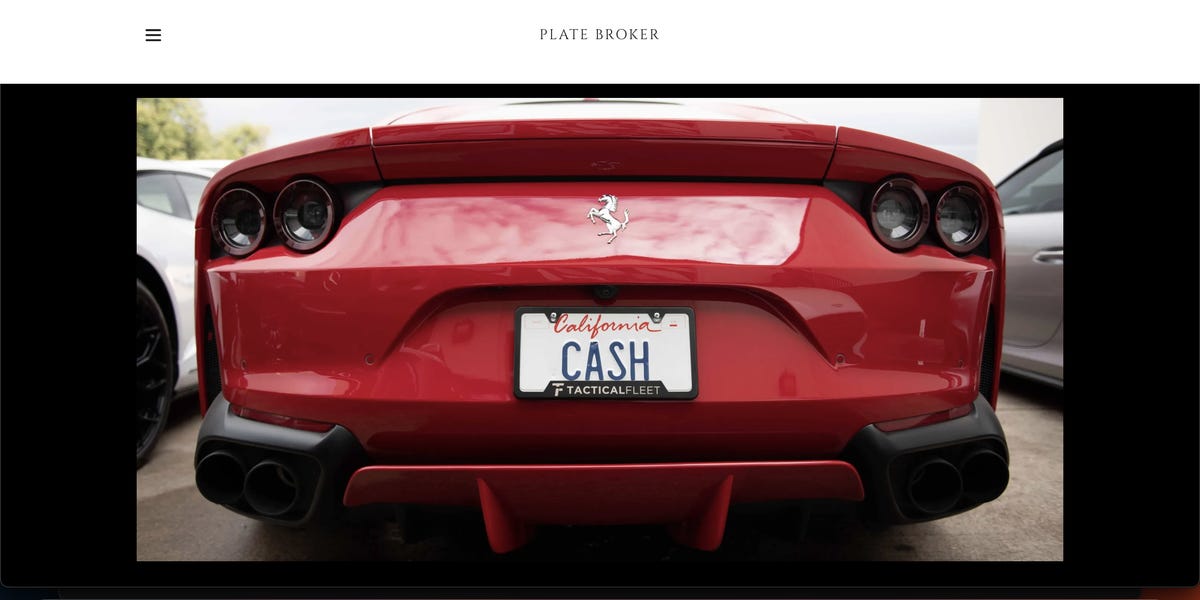 A former California lawyer wants to 'CASH' in on his 50-year old vanity plates. He's selling them for $2 million
Claude Arthur Stuart Hamrick is selling his plates, which read "CASH," for $2 million with the help of a vanity license plate broker.
A former California lawyer has had a vanity license plate that says 'CASH' since 1970. Now, he's trying to sell it at a price that could break the bank.

Claude Arthur Stuart Hamrick — yes, really — is a former Silicon Valley lawyer who first registered a license plate bearing his initials 'CASH' more than 50 years ago, according to Jalopnik, a specialty automotive media site.

He turned down offers for the plates for decades, Jalopnik reported, transferring the plate through several cars he owned over the years.

But now, Hamrick is ready to cash in on his 50-year-old decision, enlisting the help of Michael Modecki, a broker of rare and interesting California plates, according to Jalopnik.

The plate is listed on Modecki's website, called The Plate Broker, for $2 million. It hasn't sold yet, but a description under the listing pitches that it would be perfect for someone looking to live an enviable California lifestyle.

"The Plate Broker thinks this plate is perfect for a high profile performer, investor, or socialite," the listing reads. "4-letter full word plates are rare, plus this word itself is special and appropriate for the coveted California lifestyle."

The description adds that the plate is among the earliest put into circulation in California.

"According to the owner (a retired Bay Area lawyer named Cash), he ran down to the DMV right when vanity plates were released," the listing reads. "The plate was first put on a new Buick Riviera but since then has always been on a Cadillac. That is his go-to brand."

Under California law, owners of a certain vanity plate can "release interest" in the plate, freeing it up for purchase and use by another driver. That's how Modecki sells the plates listed on his site, he wrote in a post.

"In 2015, I looked into taking the plate off my daily-driver and was going to save MM for a weekend/fun car," Modecki wrote on his website. "I didn't have the car yet, so I looked into the process of retaining the plate for future use. This is when I noticed the change to the DMV form. They had added "release interest to new owner" in Section 4. This was a game changer."