A prefab core cuts down on construction time while site-built additions (like a screened porch) fine-tune Fairy Lake Cottage for lakefront living.
Faced with a tricky lot that was both narrow and "unusually flat and low," Toronto–based firm Altius decided to flip this cottage's floor plan, clustering the bedrooms on the ground floor and locating shared living spaces up top. "A potential drawback of this approach is that it can cause the living spaces to feel disconnected from the outdoors-not ideal for a cottage," says the firm.

Their solution was to place a screened-in porch, or Muskoka Room, halfway between the two levels. "In this way, the role of the Muskoka Room is extended to mediate between high and low, as well as interior and exterior," says the firm.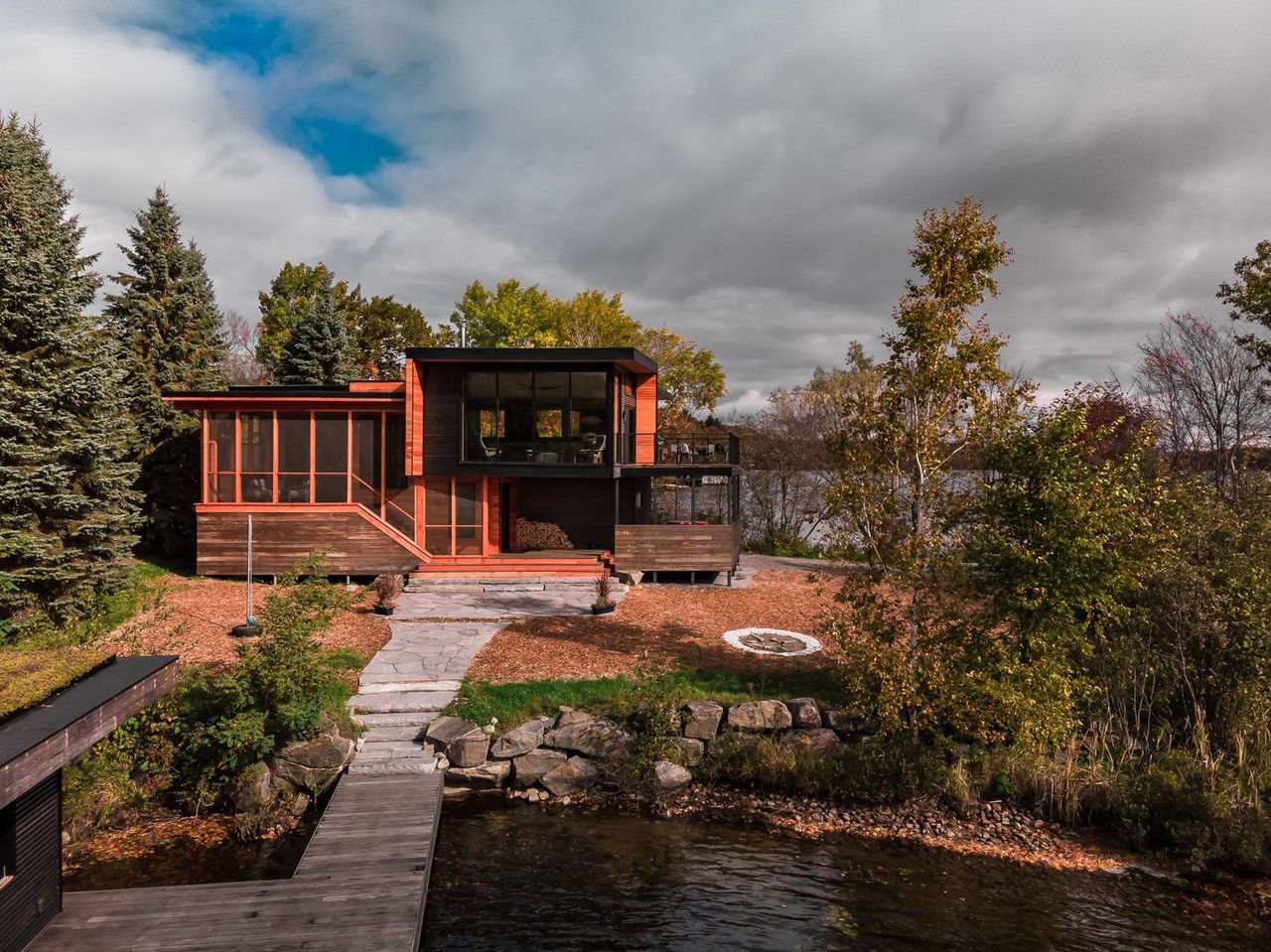 The 1,600-square-foot lake home has three bedrooms and two baths, and was built for a family of three. The narrow lot has views of the water on both sides, so the firm placed the living areas on the upper floor to take advantage of this, and positioned a screened-in porch (seen on the left) to mediate between the interior and exterior.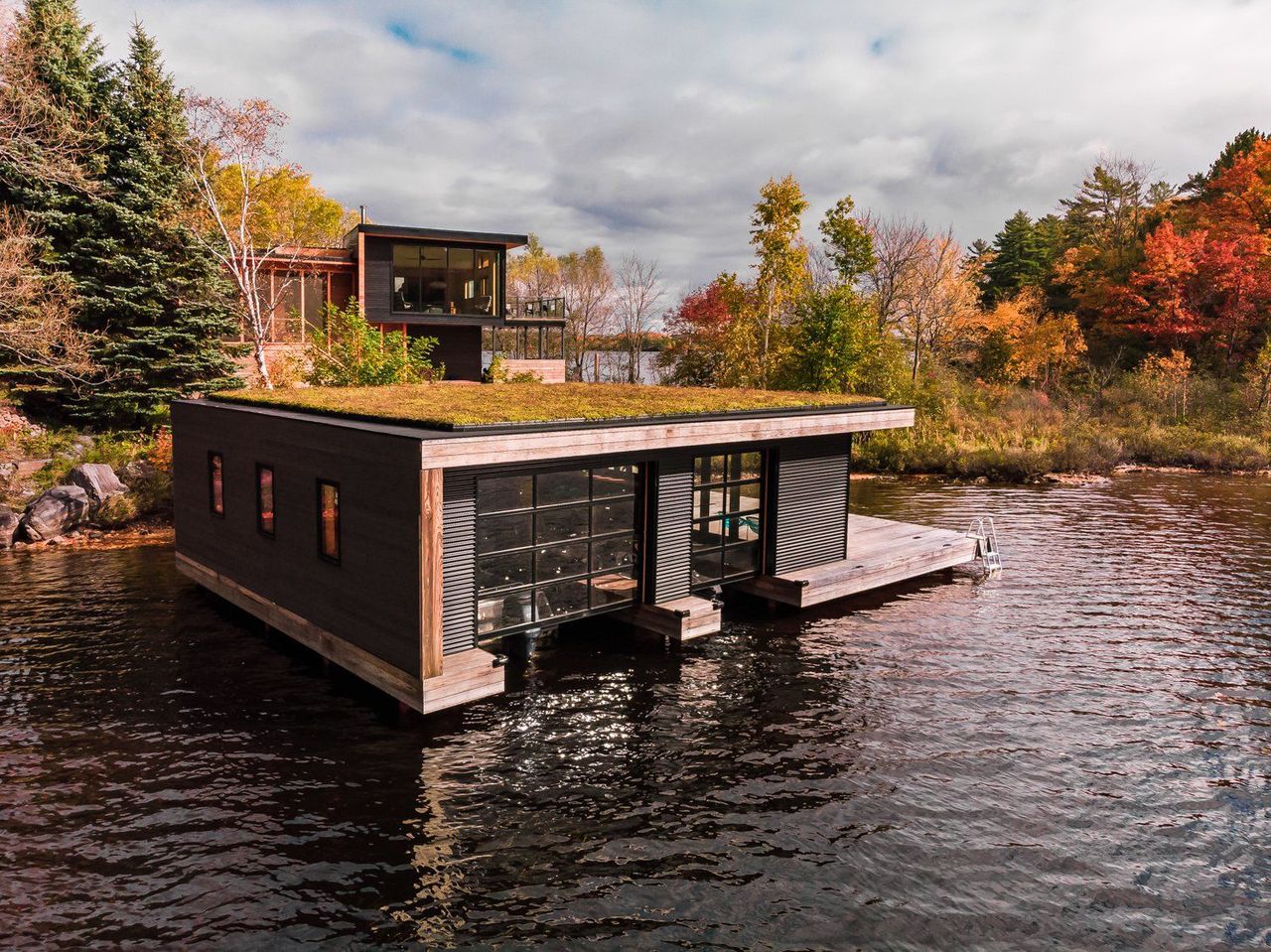 The boathouse has a green roof and corrugated metal siding.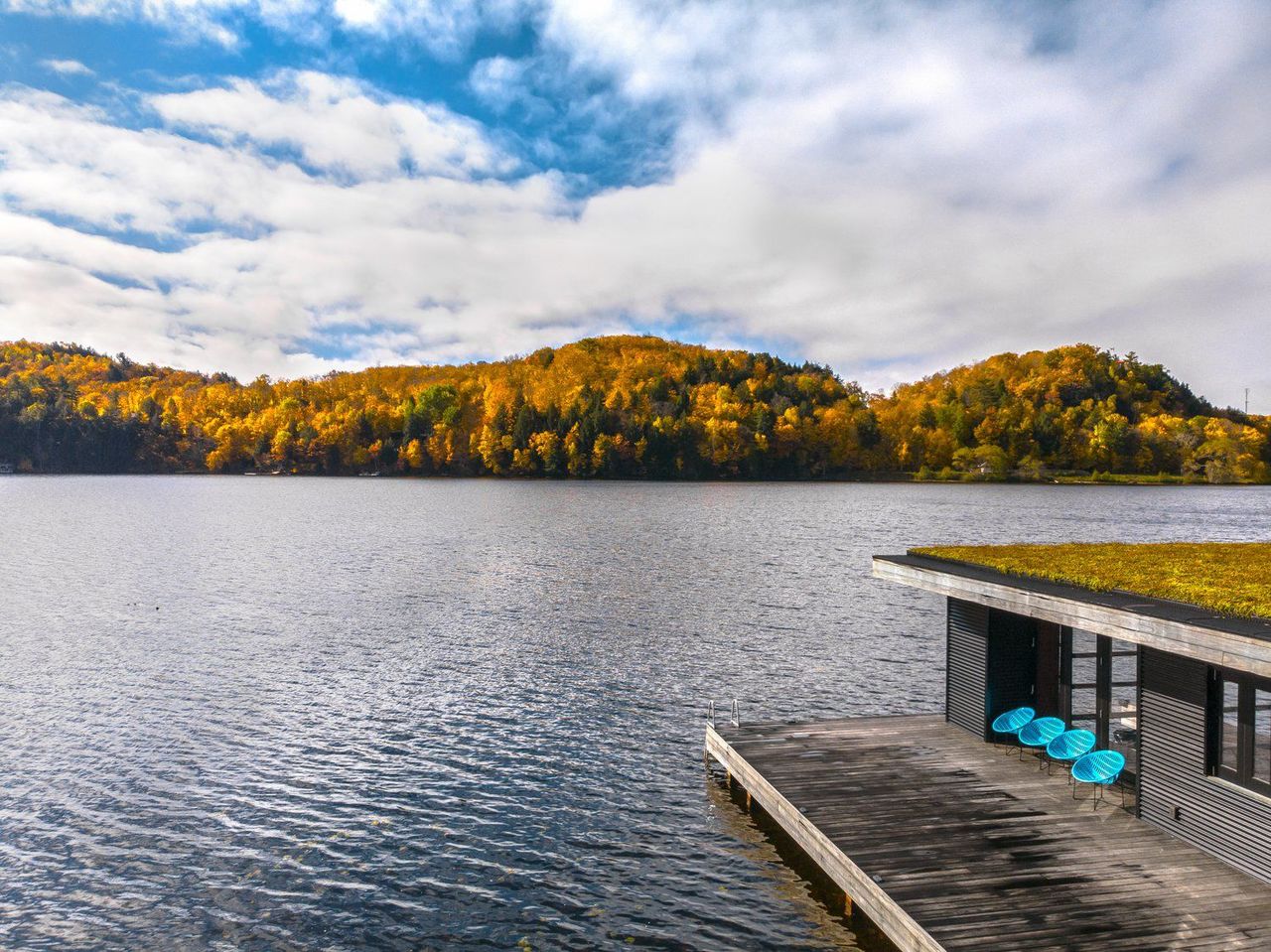 The view of Fairy Lake from the cottage.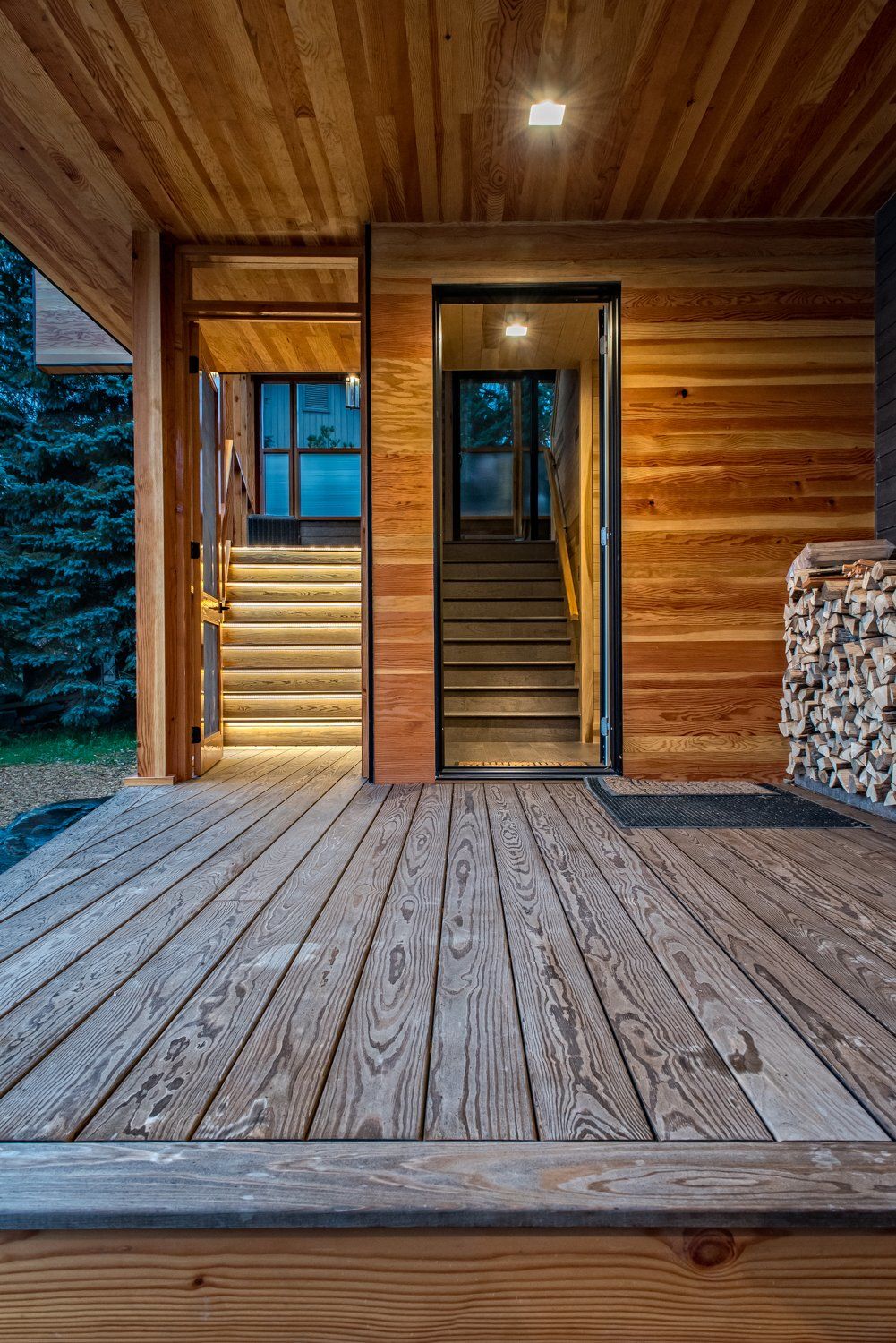 The stairs on the left lead up to the screened-in porch, while the door on the right accesses two bedrooms and a bath, with stairs leading up to the second-floor living spaces.

The firm took a "hybrid approach" to the cottage's construction, first installing a prefab module to form the core of the building. The screened-in porch, high-ceilinged living room, and carport were all added on site.

"This resulted in a significantly reduced construction timeline compared with our traditionally built projects," says the firm, which has its own prefab division and construction facility. "We use the hybrid approach to a lot of our prefab projects as it allows greater flexibility in the floor plans and building dimensions while using the modules to create inexpensive floor space, which will be delivered to the site by truck or barge."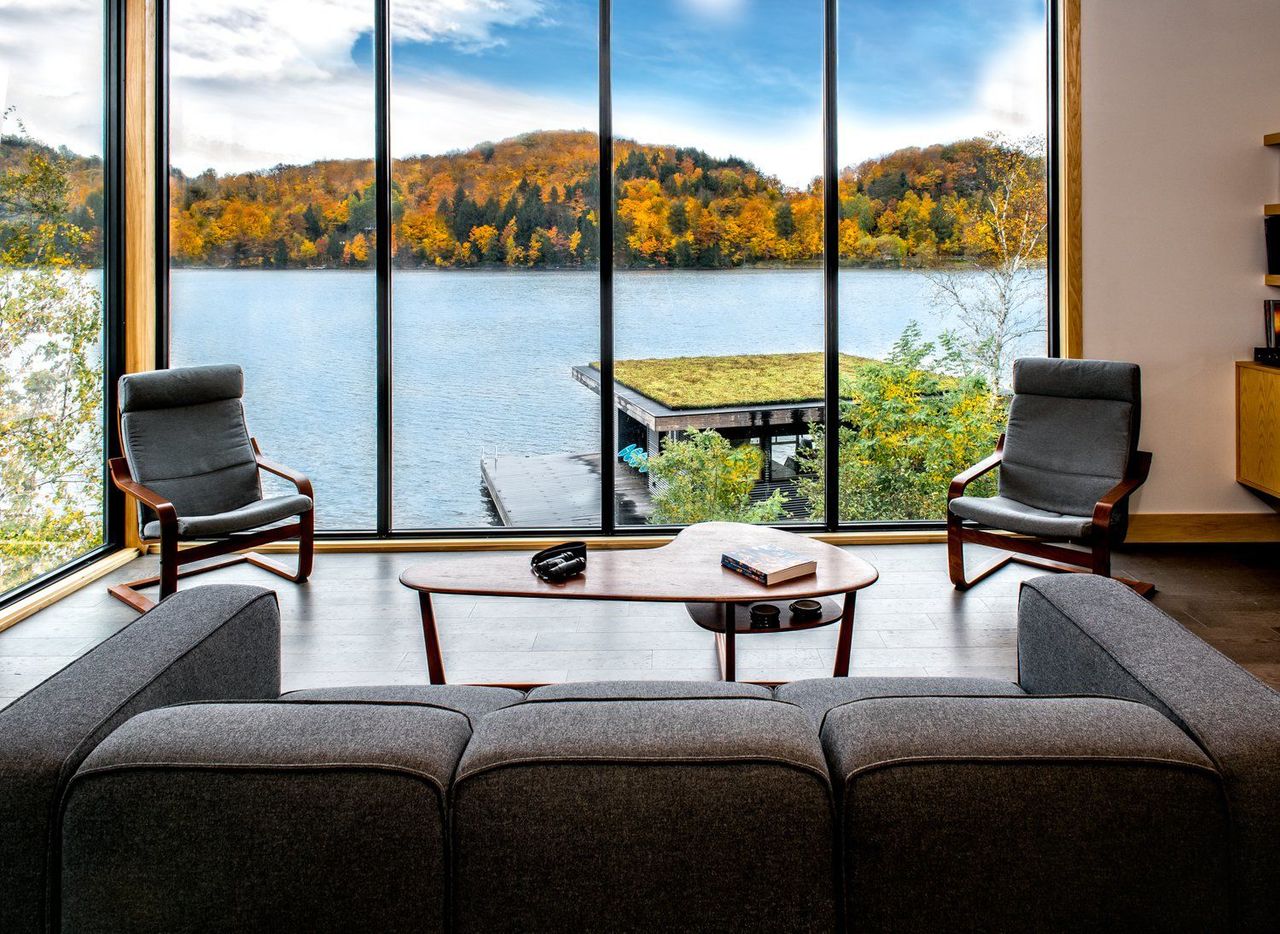 Tall glass windows in the living room frame the view.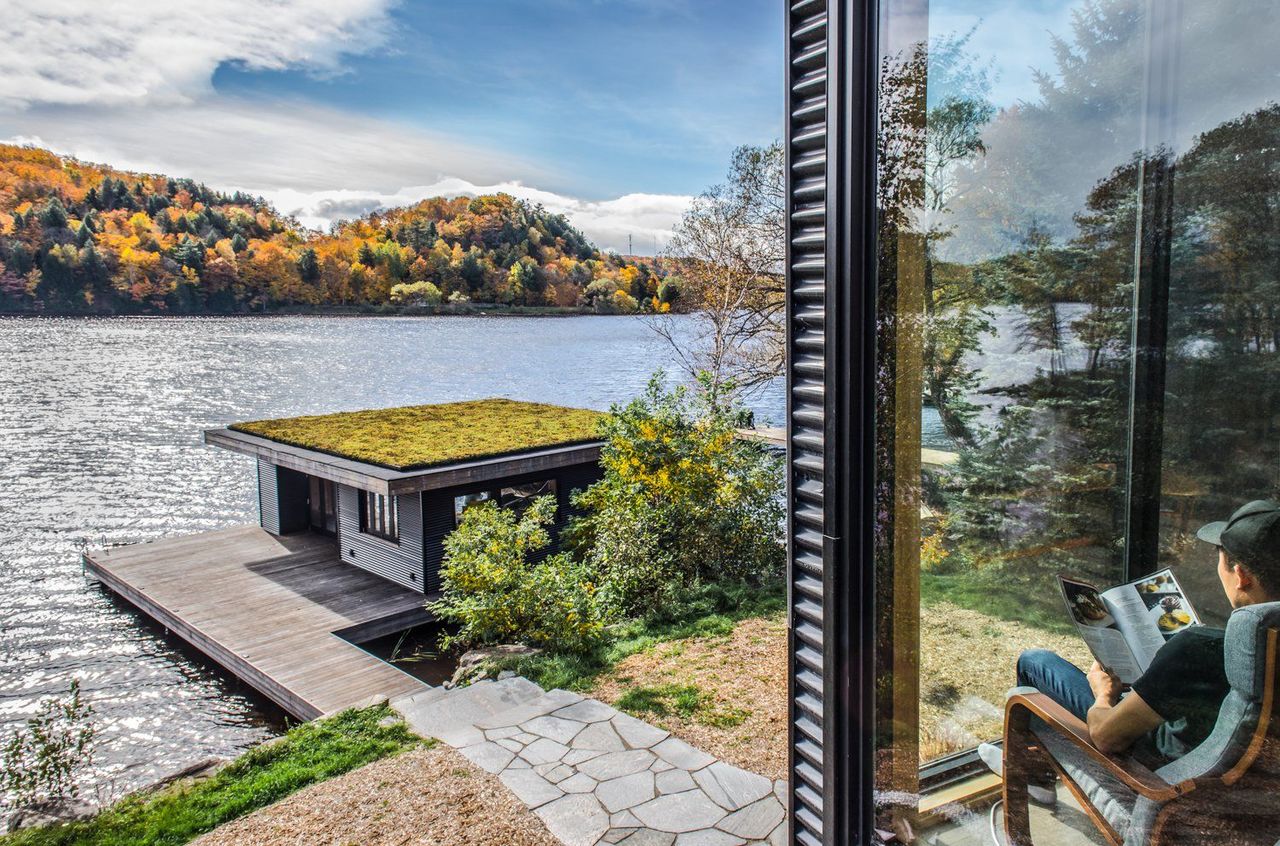 The roof of the carport forms a deck off the second-floor living and dining rooms. The deck also accesses the incredible lake views.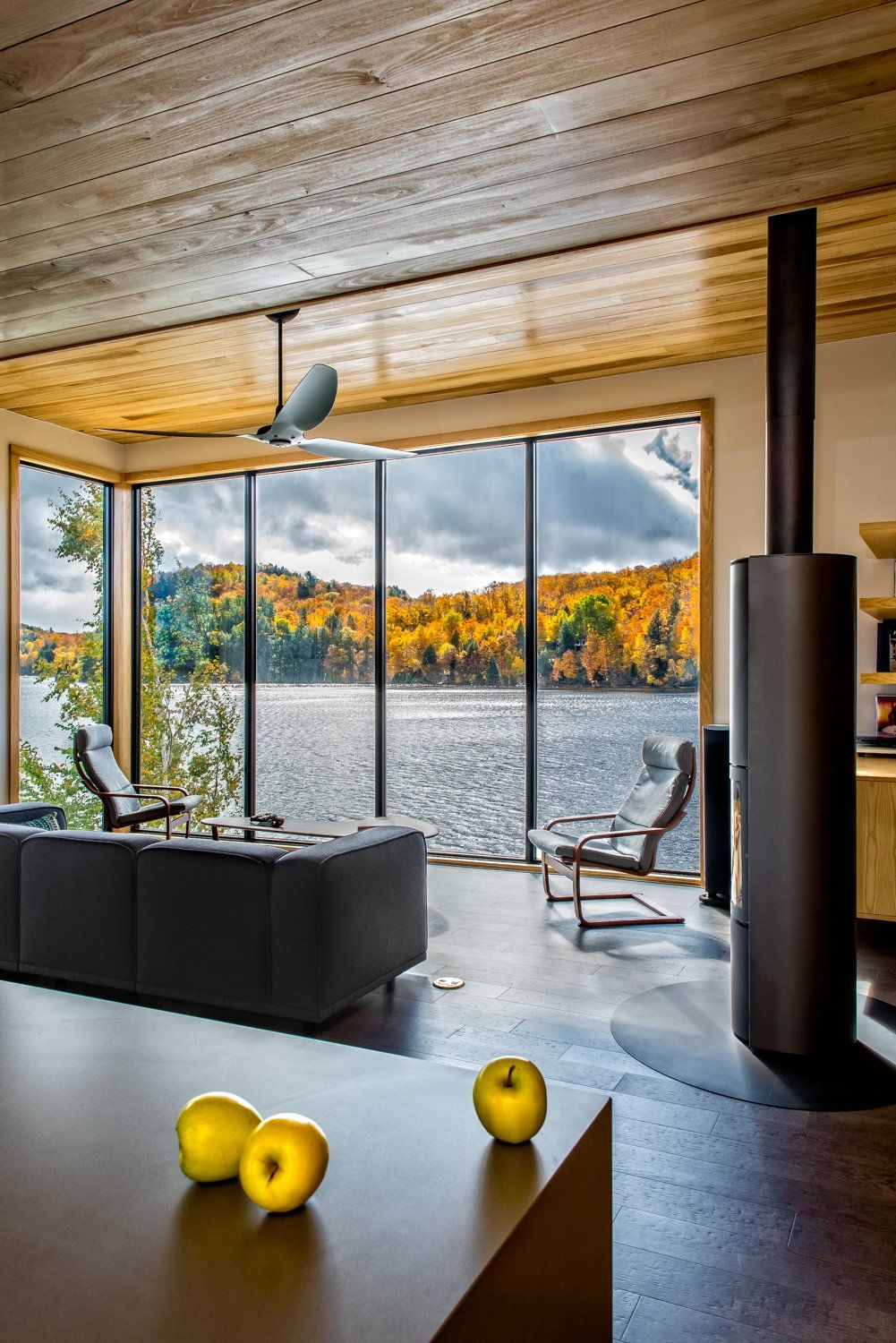 A Haiku L Series ceiling fan and Stuv 30 Rotating Fireplace are ready for warm or cold weather.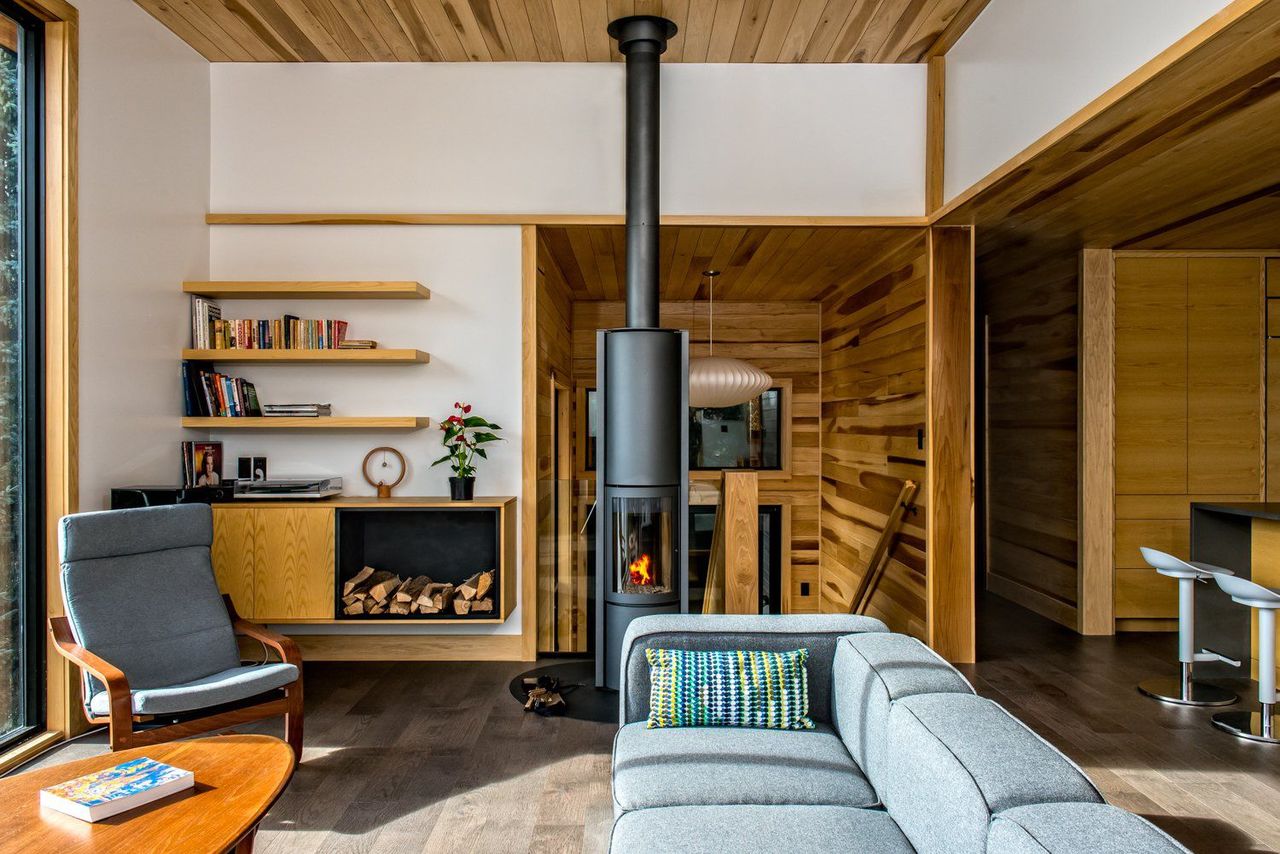 An extra bedroom and bath can be found down the hall. The floors are oak, while poplar was used on the ceiling.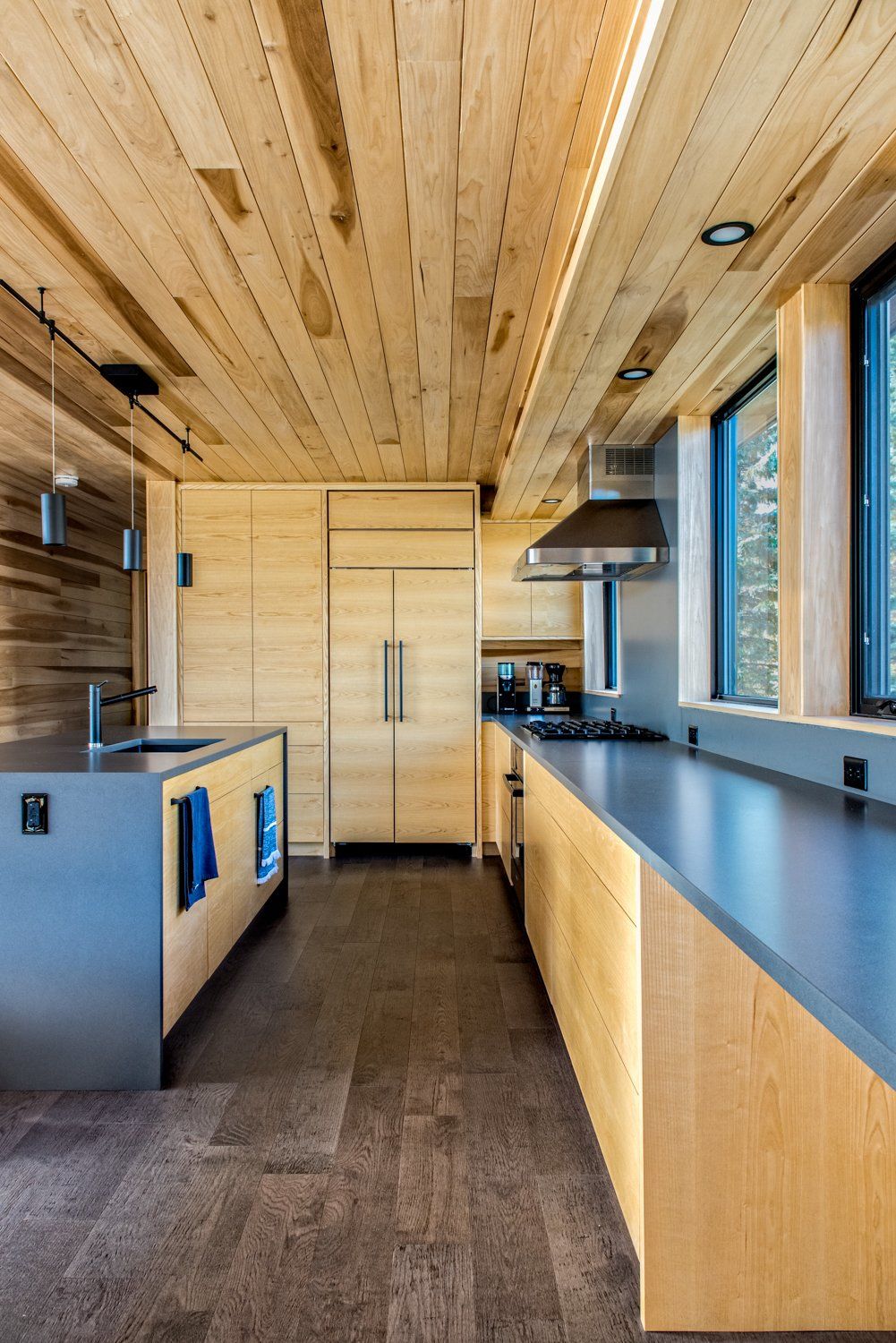 In the kitchen, light-colored, ash-veneer custom cabinetry is balanced with charcoal Silestone quartz counters.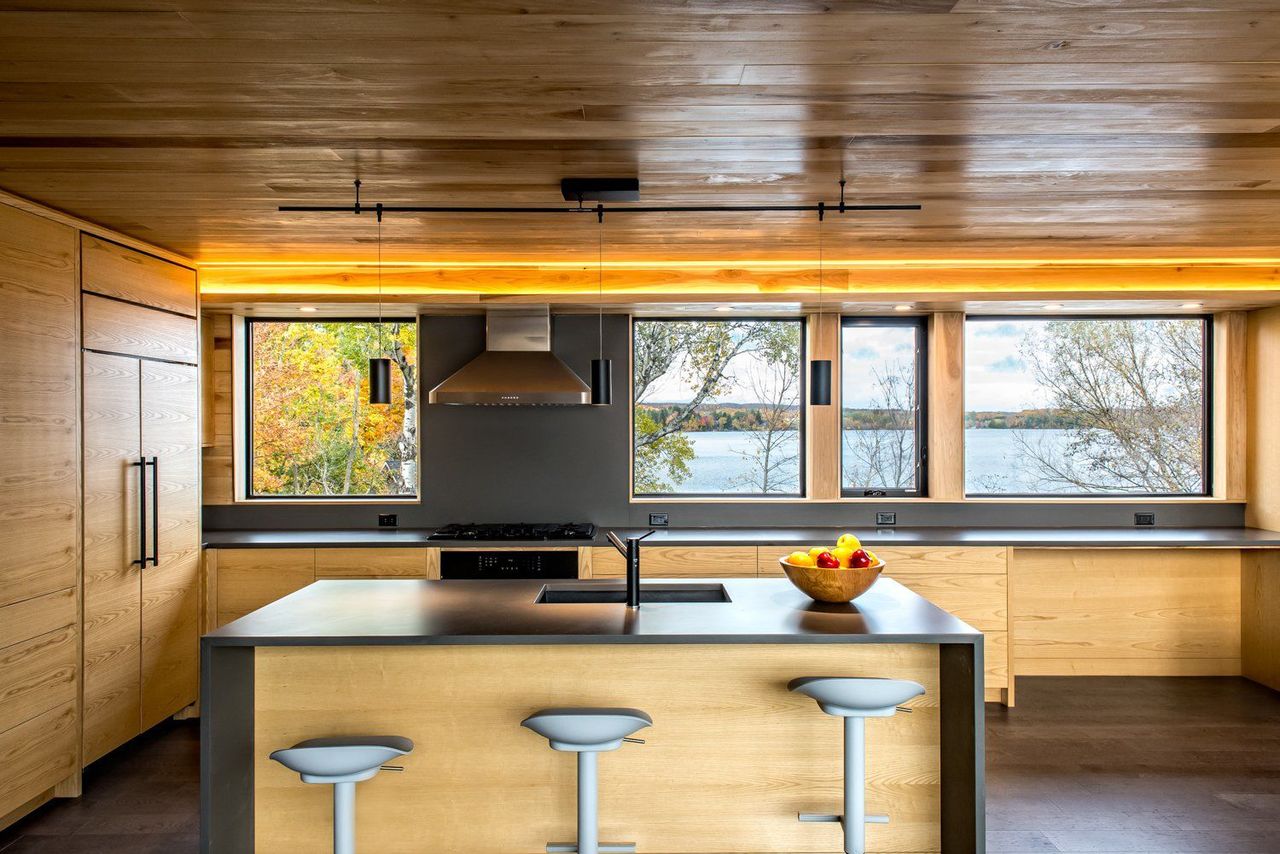 The kitchen windows reveal sightlines to the water on the other side of the home, so the panoramic views afforded by the narrow lot are fully utilized.