Oopeaa and Studio Petra Majantie left no stone unturned in updating architect Aarne Ervi's classic lakeside design.
Situated overlooking a lake just outside Helsinki is Villa Koivikko, a modernist home designed by one of Finland's masters of functionalism, architect Aarne Ervi. When he completed the home in 1958, the villa represented a vision for the future, with a boldly experimental form and advanced technical systems. However, by the time a new owner took possession of the home in 2016, many of these innovations had become outdated. Some of the home's materials, too, had been worn away by the harsh Finnish climate. That's when Studio Petra Majantie and Oopeaa stepped in.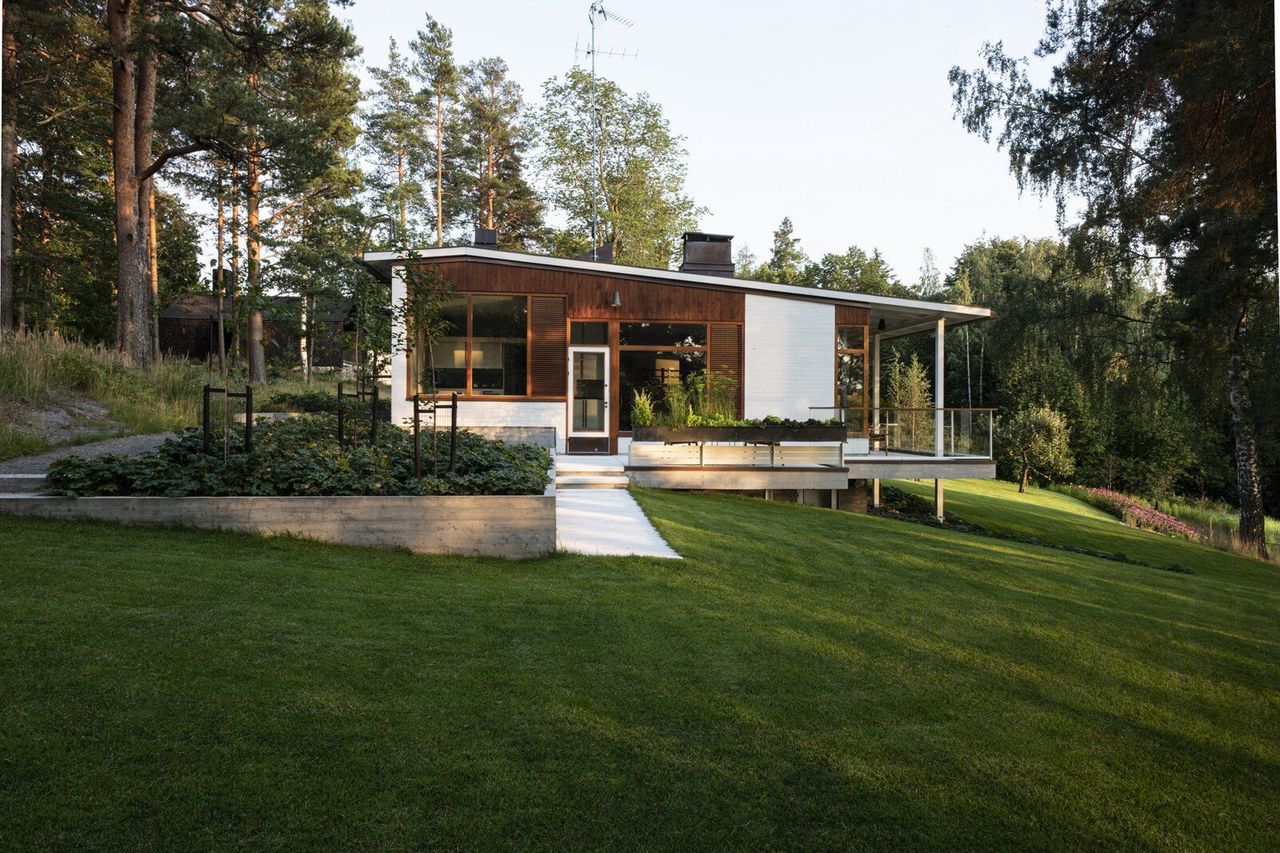 "The goal was to give a new life to the building and to make it shine again, inside and out," explains interior architect Petra Majantie, founder of her studio by the same name. She focused on renovating and restoring the interiors, while Oopeaa addressed the exteriors.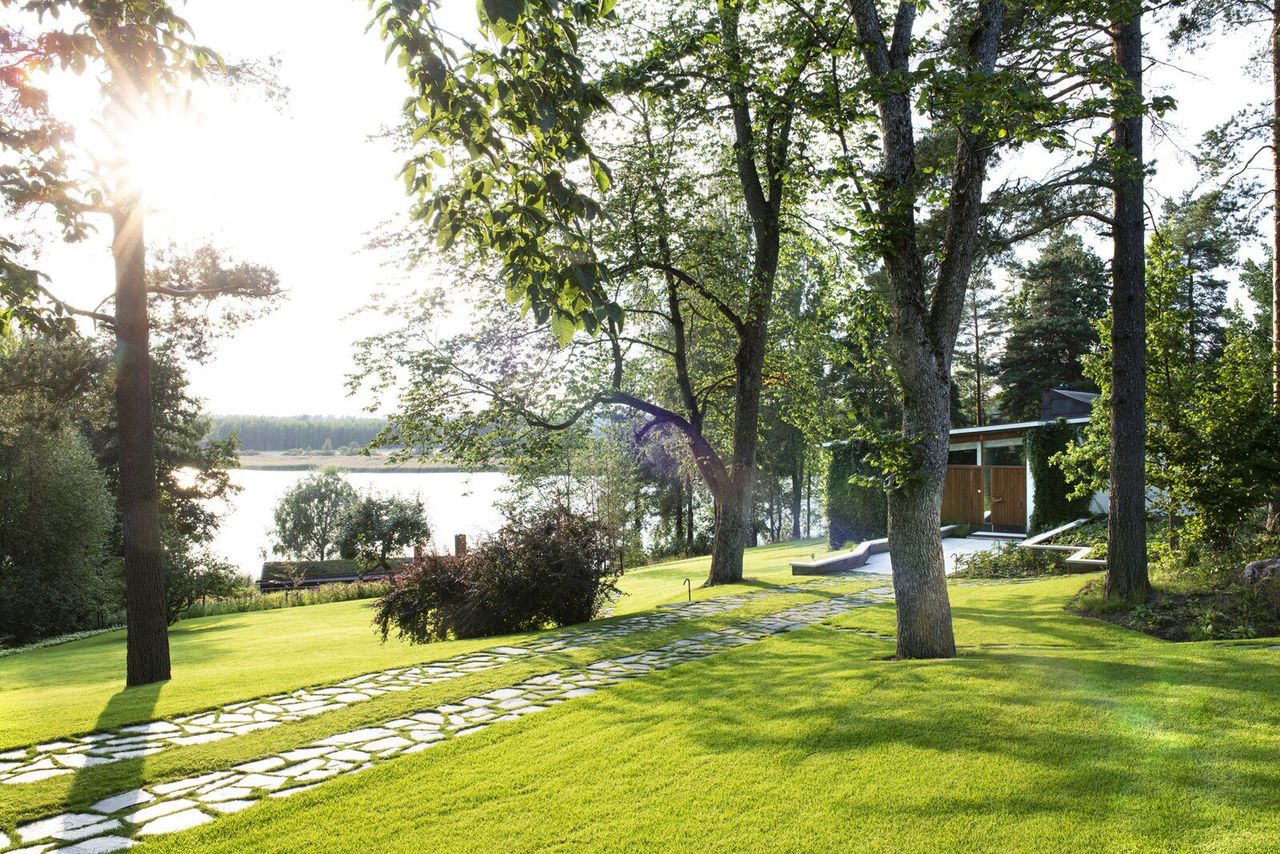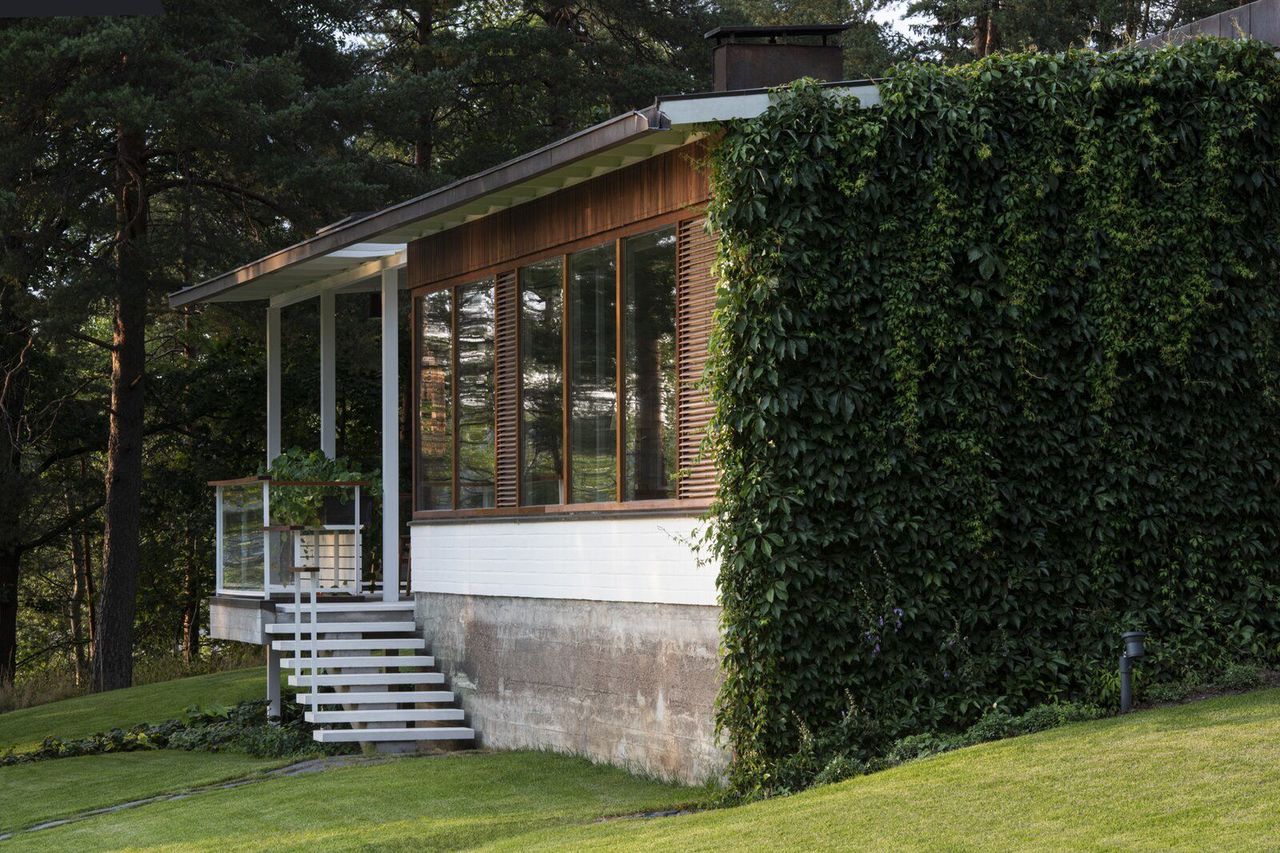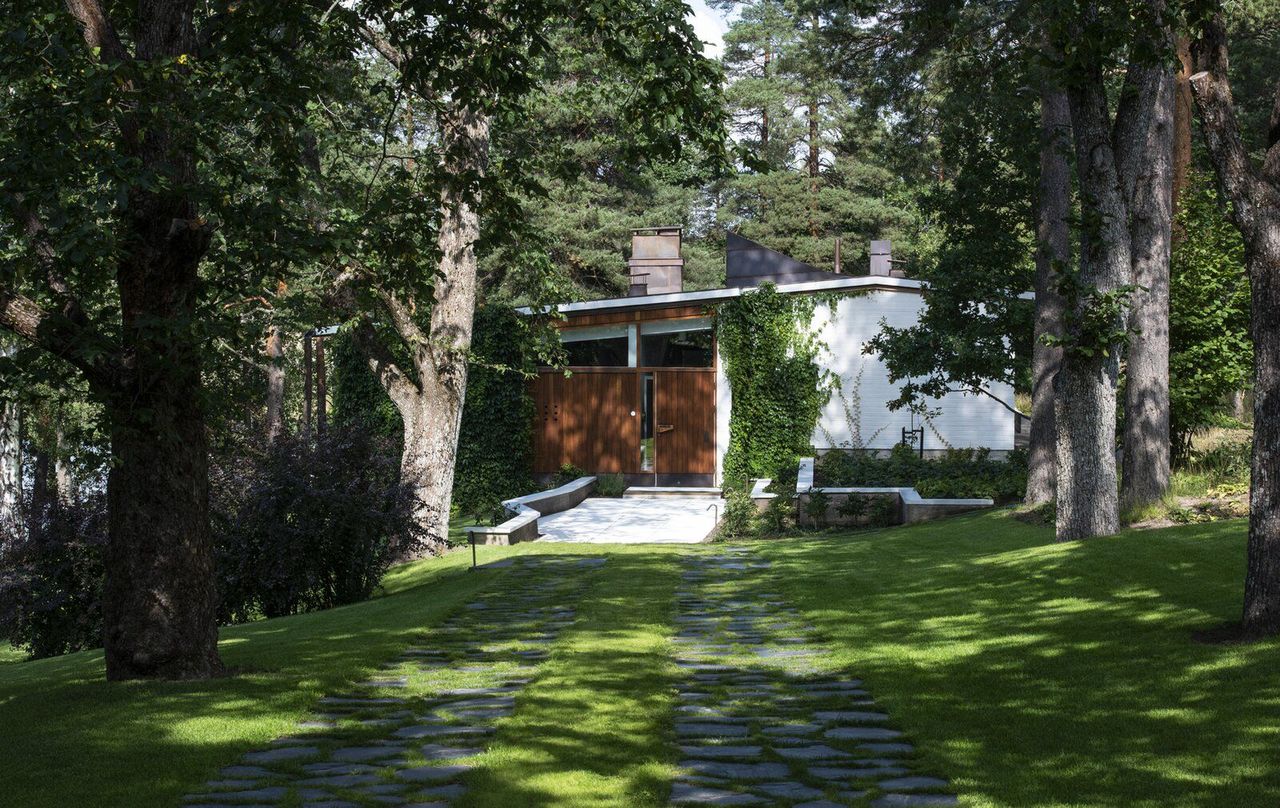 In a top-to-bottom makeover, Majantie and Oopeaa gave the main villa a new copper roof, insulation in the floor and roof, electrically heated windows, and a new geothermal heating system. Following the original design, they repainted the building, restored the exterior teak details and concrete slabs of the terrace and entrance, and crafted new railings on the terrace.

"It is wonderful, innovative architecture, and we preserved a lot of the original details," says Majantie.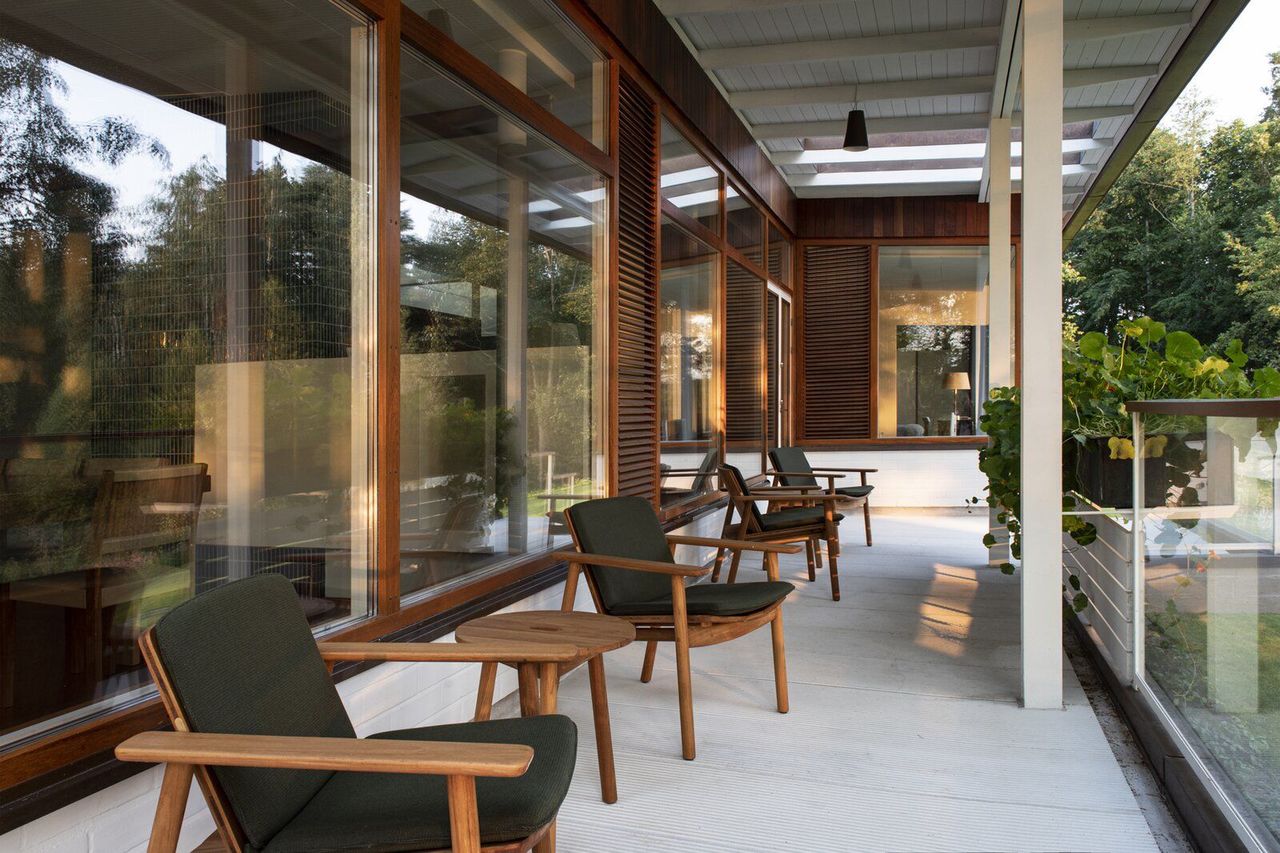 The design team made a similar effort to preserve the interiors. The floor plan remains the same, and the original fireplace, ceilings, wardrobes, and much of the furniture-including lamps by iconic Finnish designers Paavo Tynell, Tapio Wirkkala, and Lisa Johansson-Pape-were all carefully restored.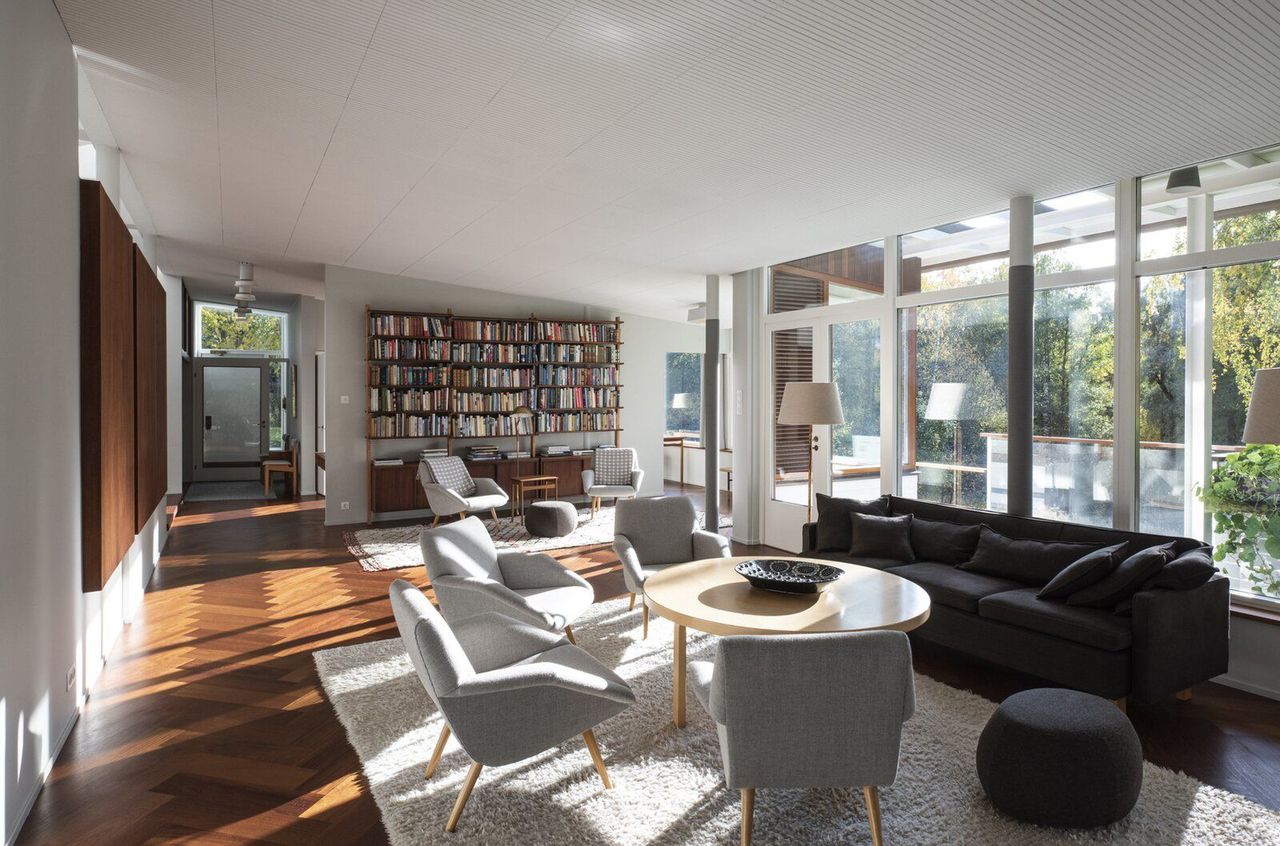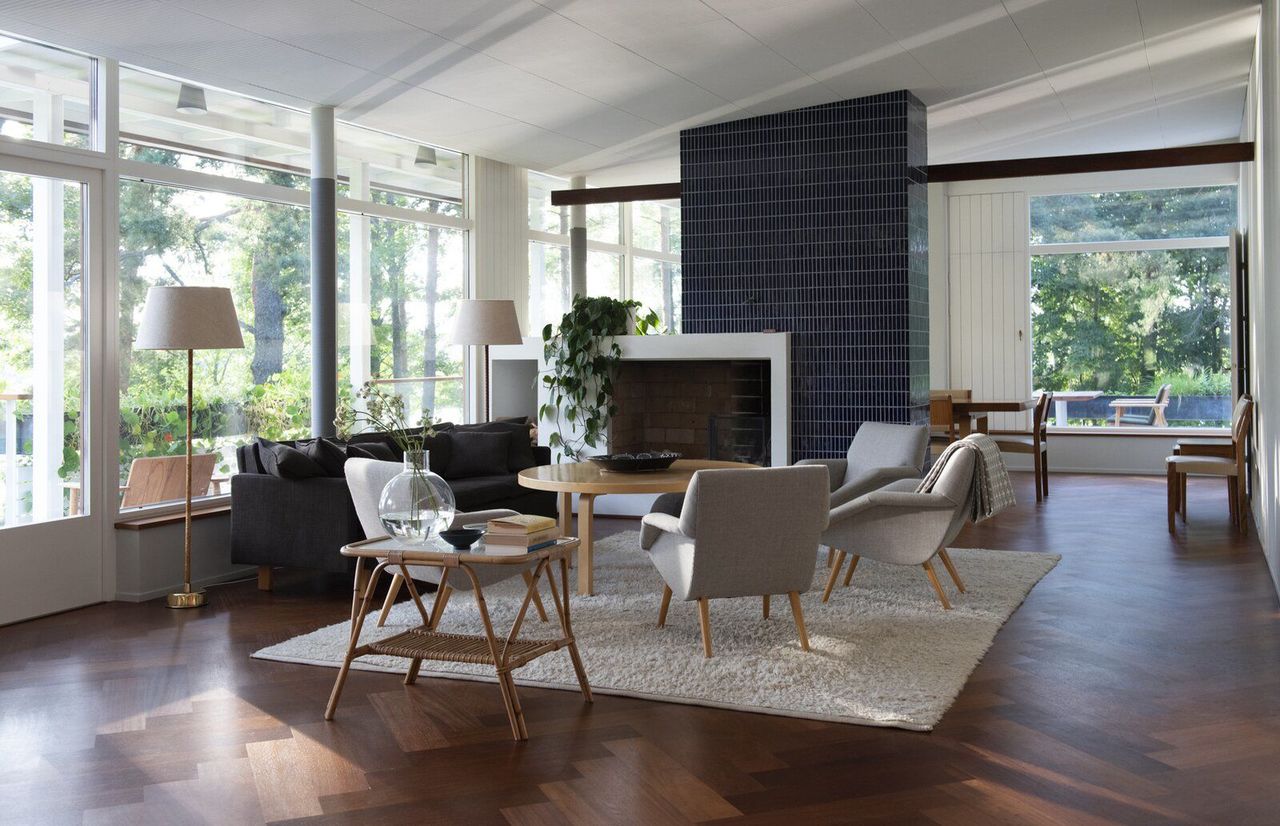 Other elements in the home had to be redone. When a servant's bell went missing during the renovation, for example, Majantie and Oopeaa designed a new one using materials that complement the villa. In the kitchen, they restored the cabinets, but new ones were added to fit and conceal modern appliances.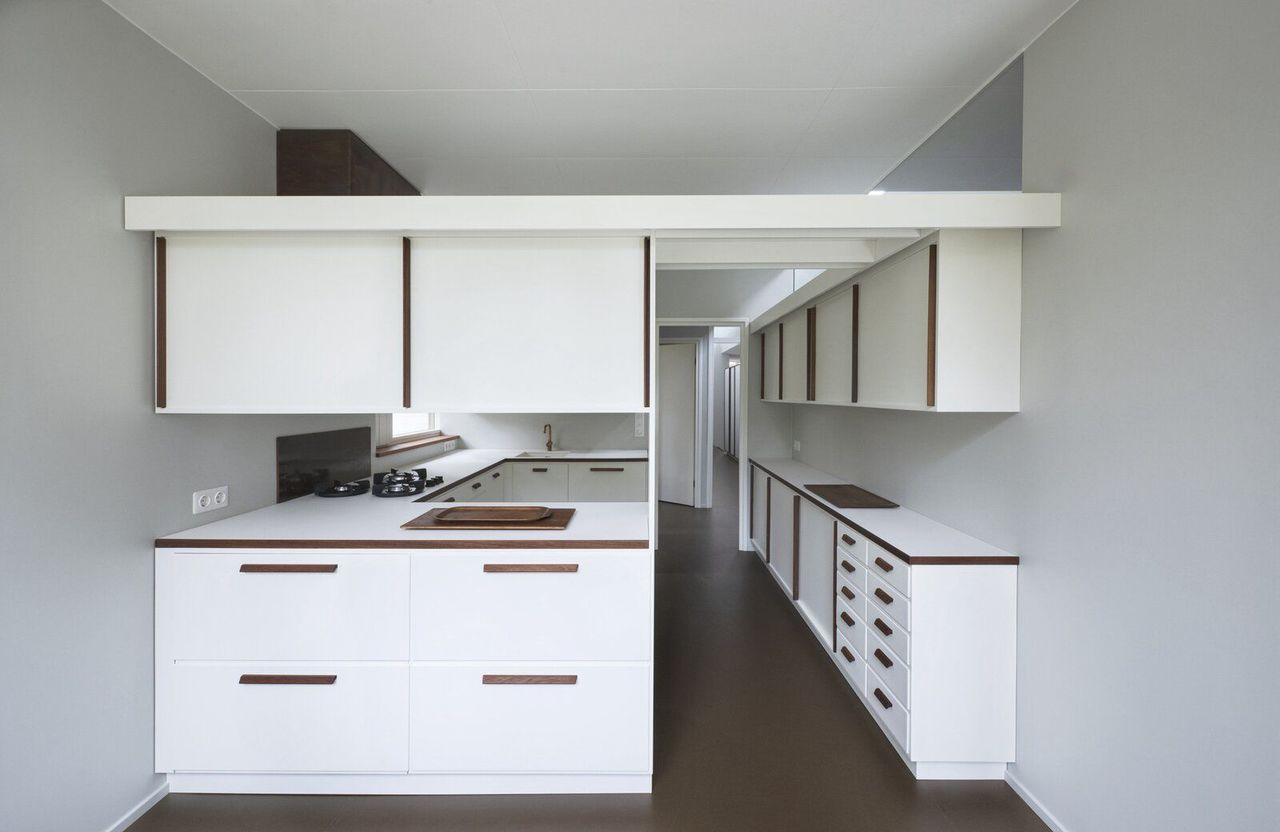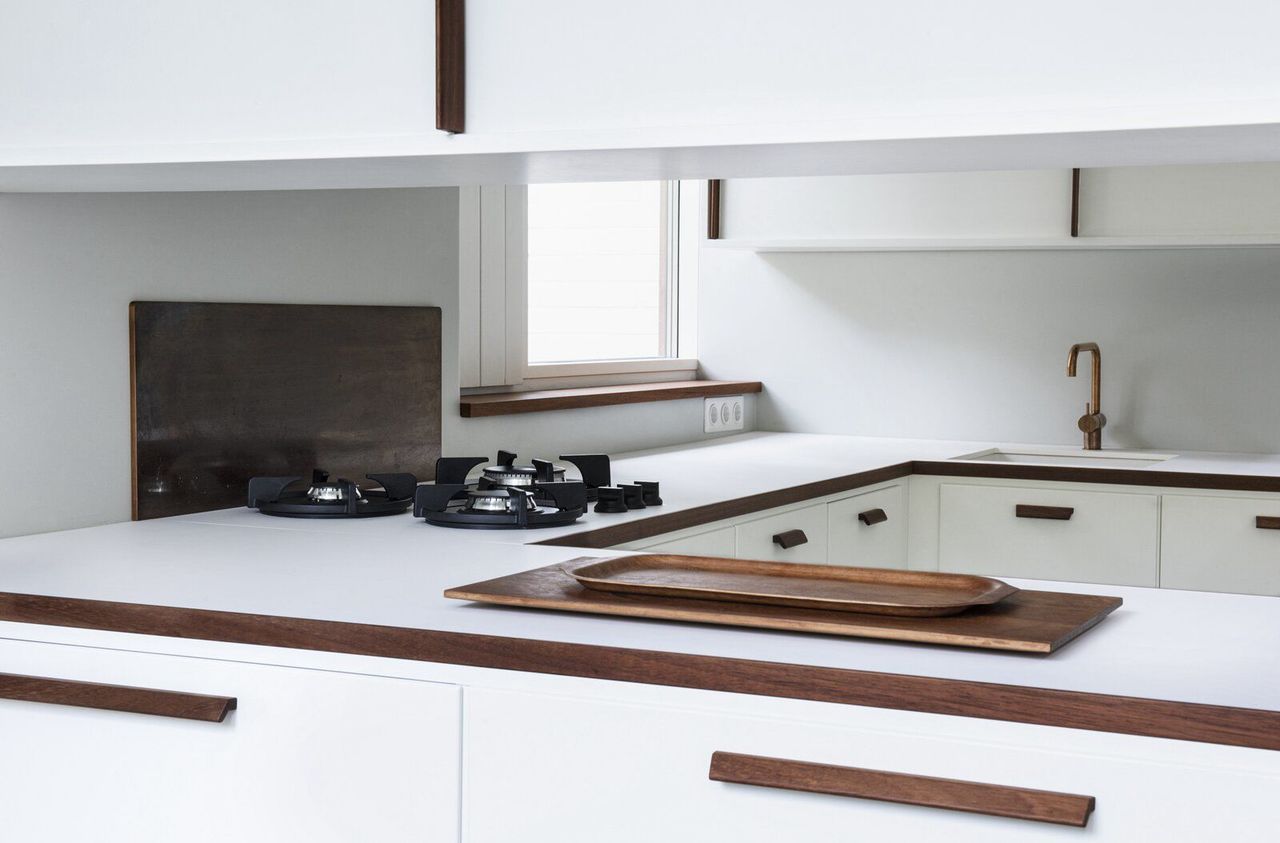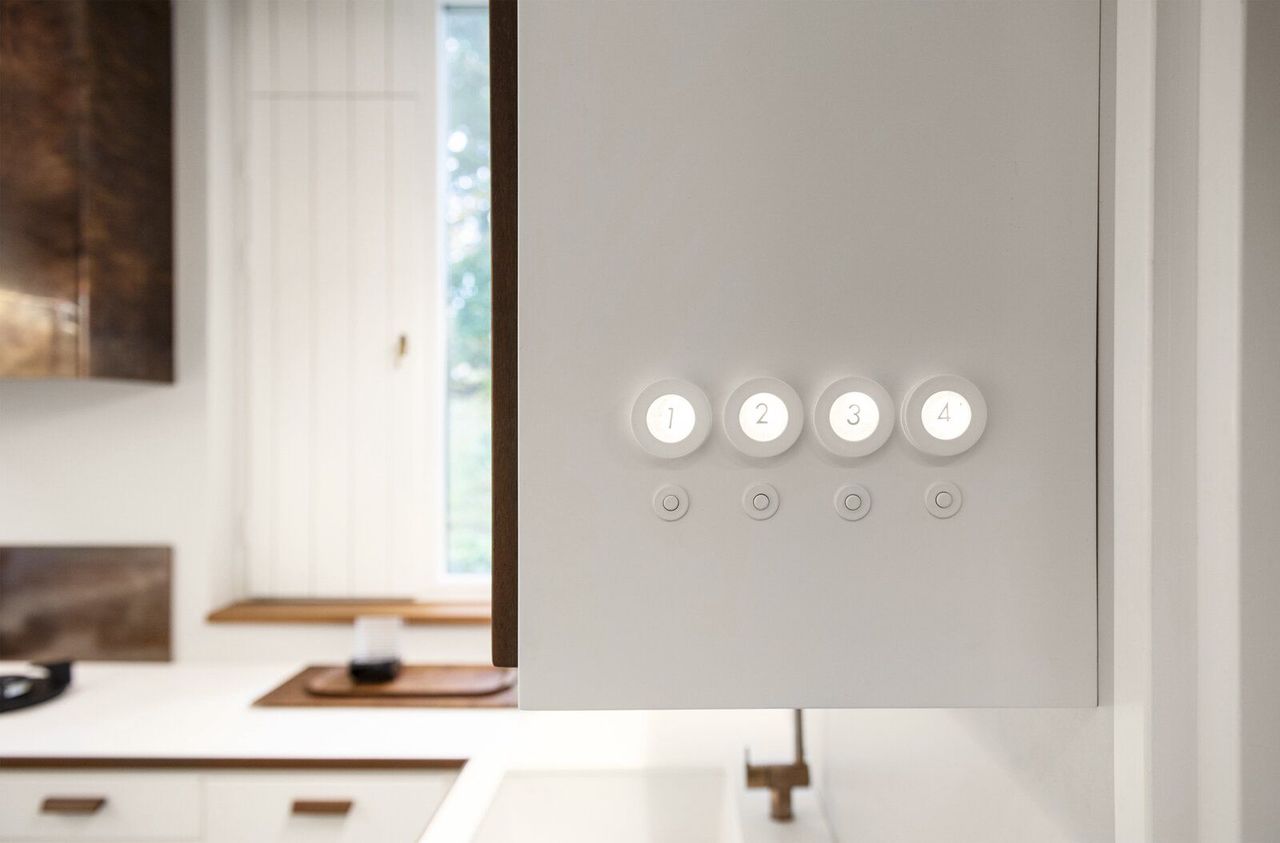 "The goal was for it to look as if everything had always been there," says Majantie. "A lot of the details were custom-made so that the new and old designs mix naturally, and you can't tell the difference between them."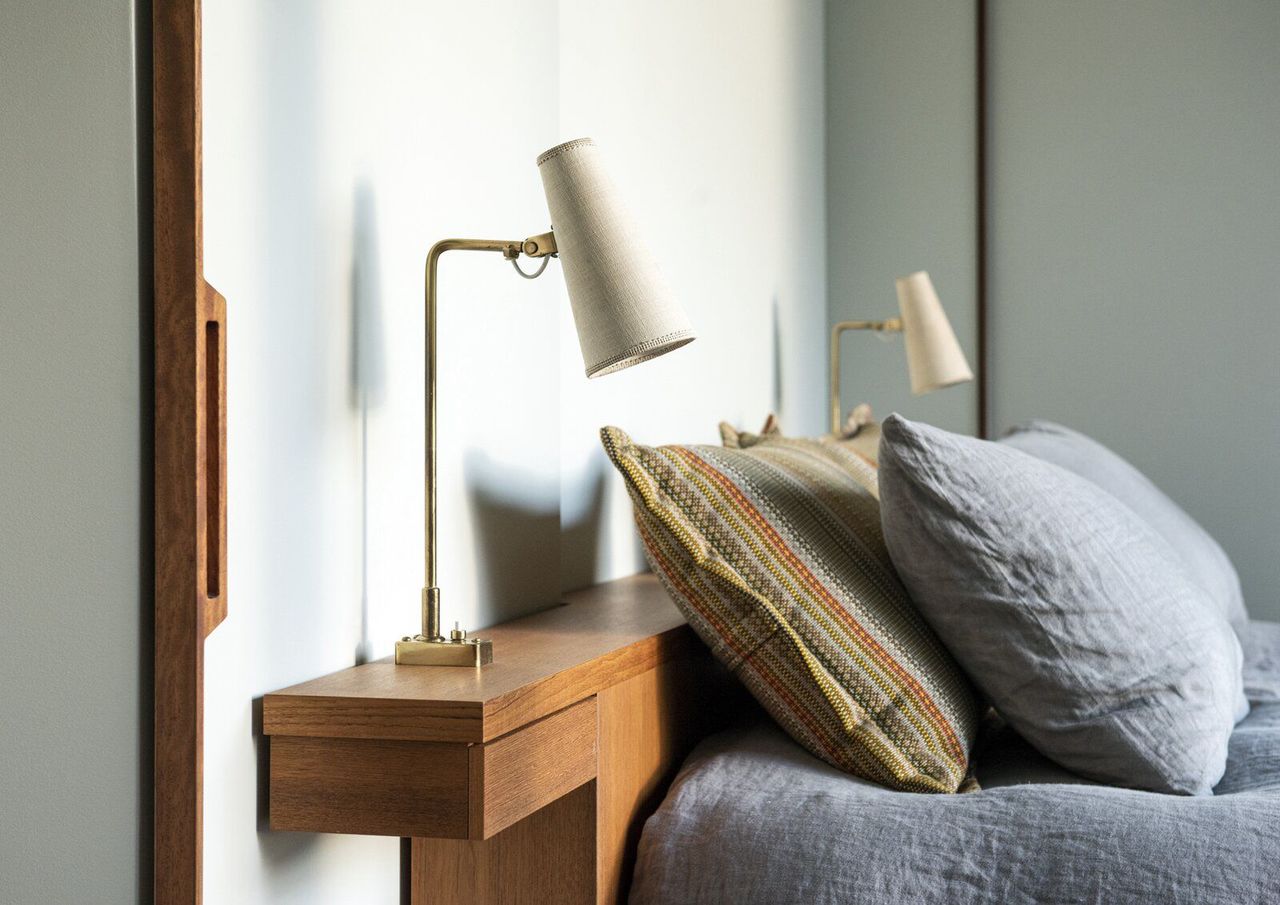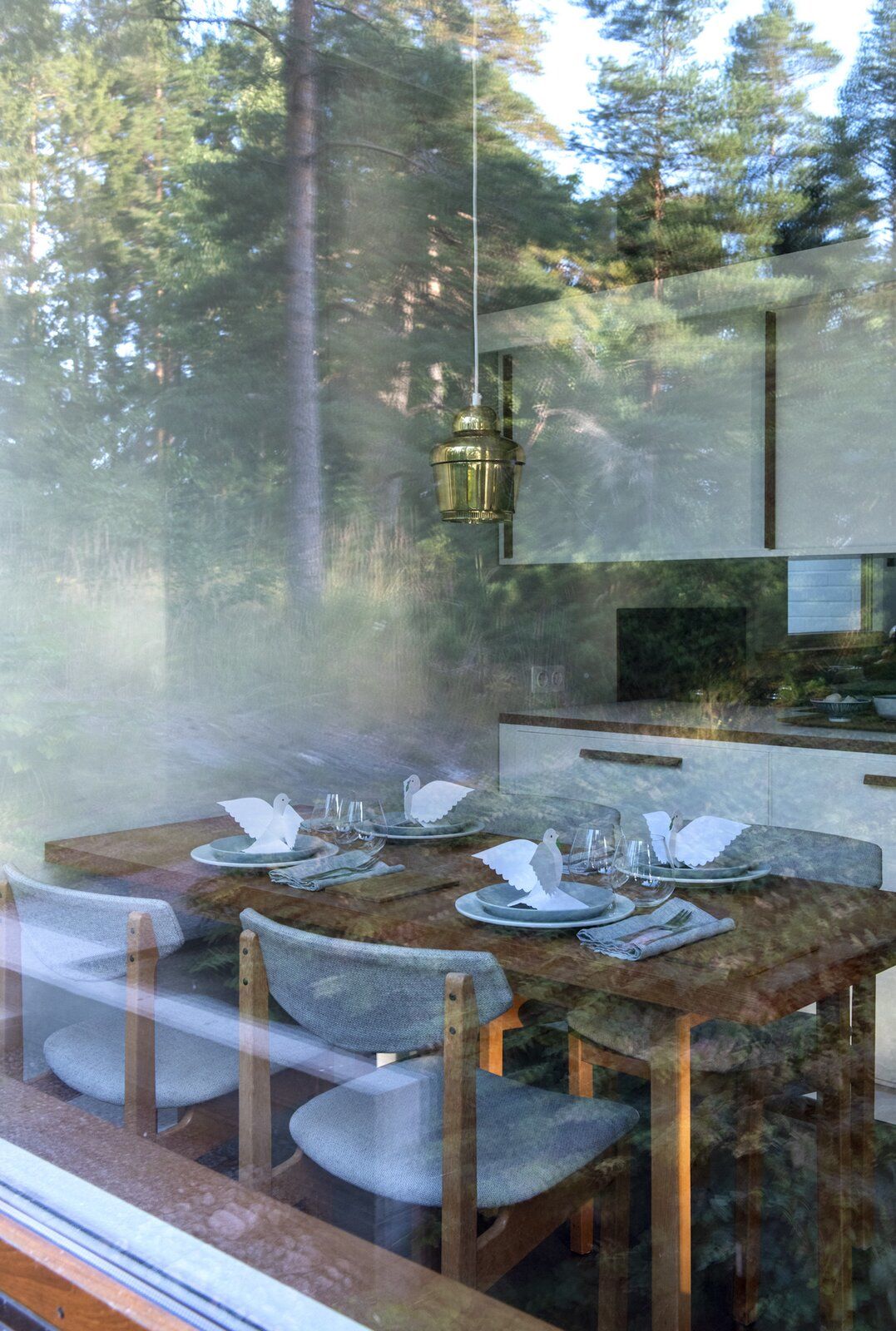 Unfortunately, the original plans for the home's bathrooms were lost, so the team drafted new ones with complementary elements: matte-glass mosaic flooring, ceramic tiles that match the hearth in the living area, and copper fixtures.

Similarly, new floors were installed throughout. The entrance, main living and dining areas, and primary bedroom feature custom parquet in iroko wood, while the kitchen and secondary bedrooms are finished with linoleum in a nod to the original flooring.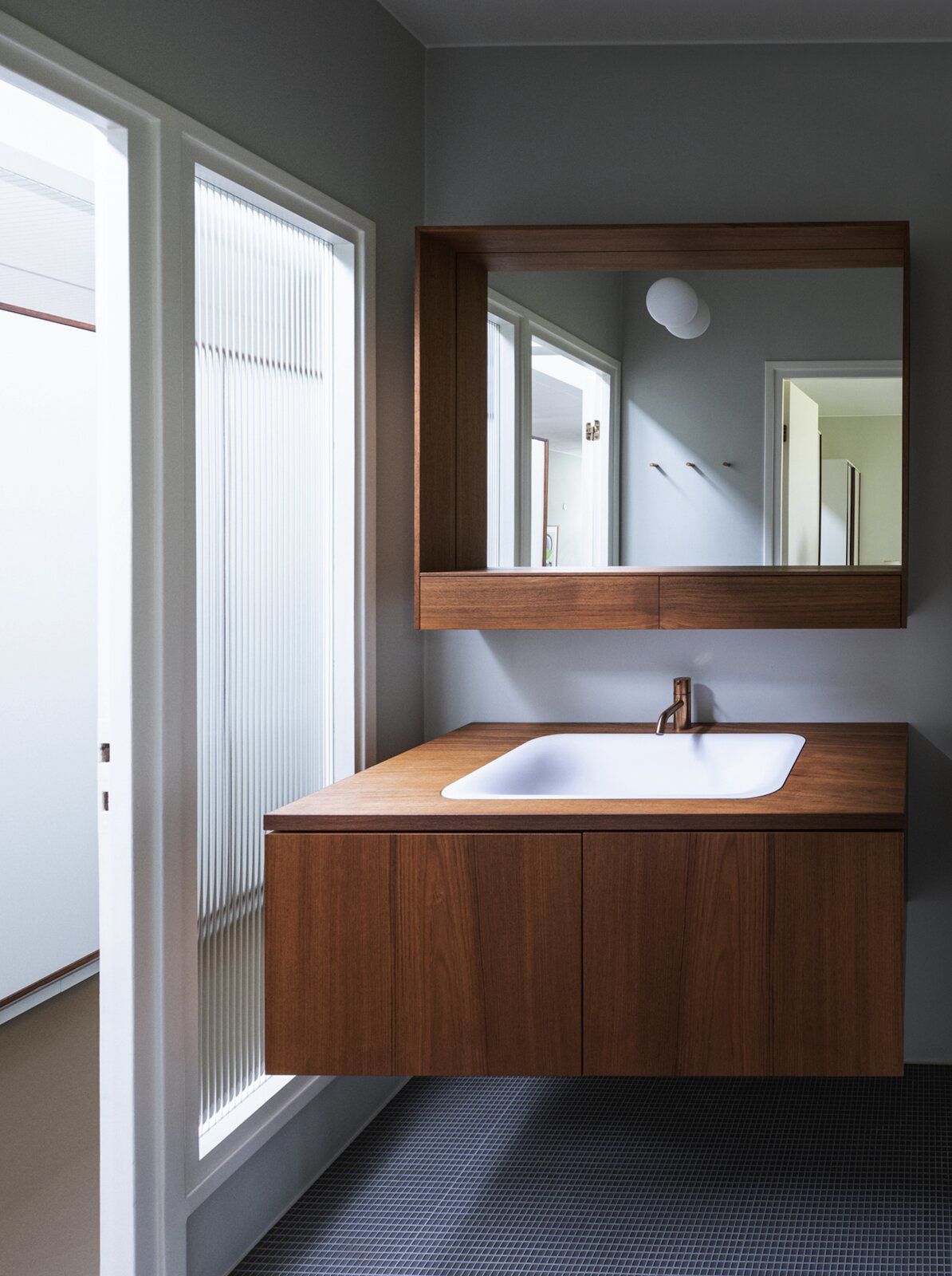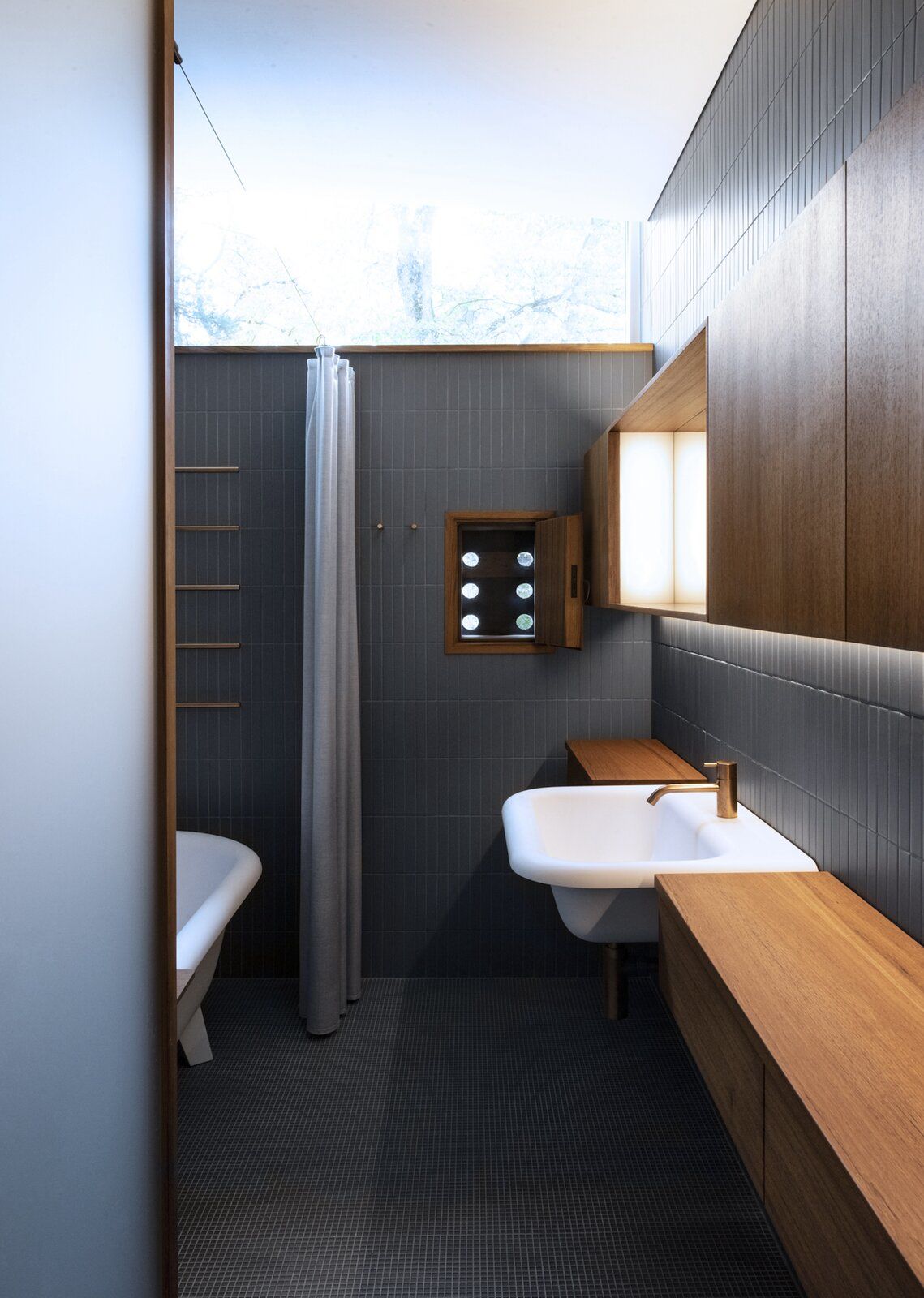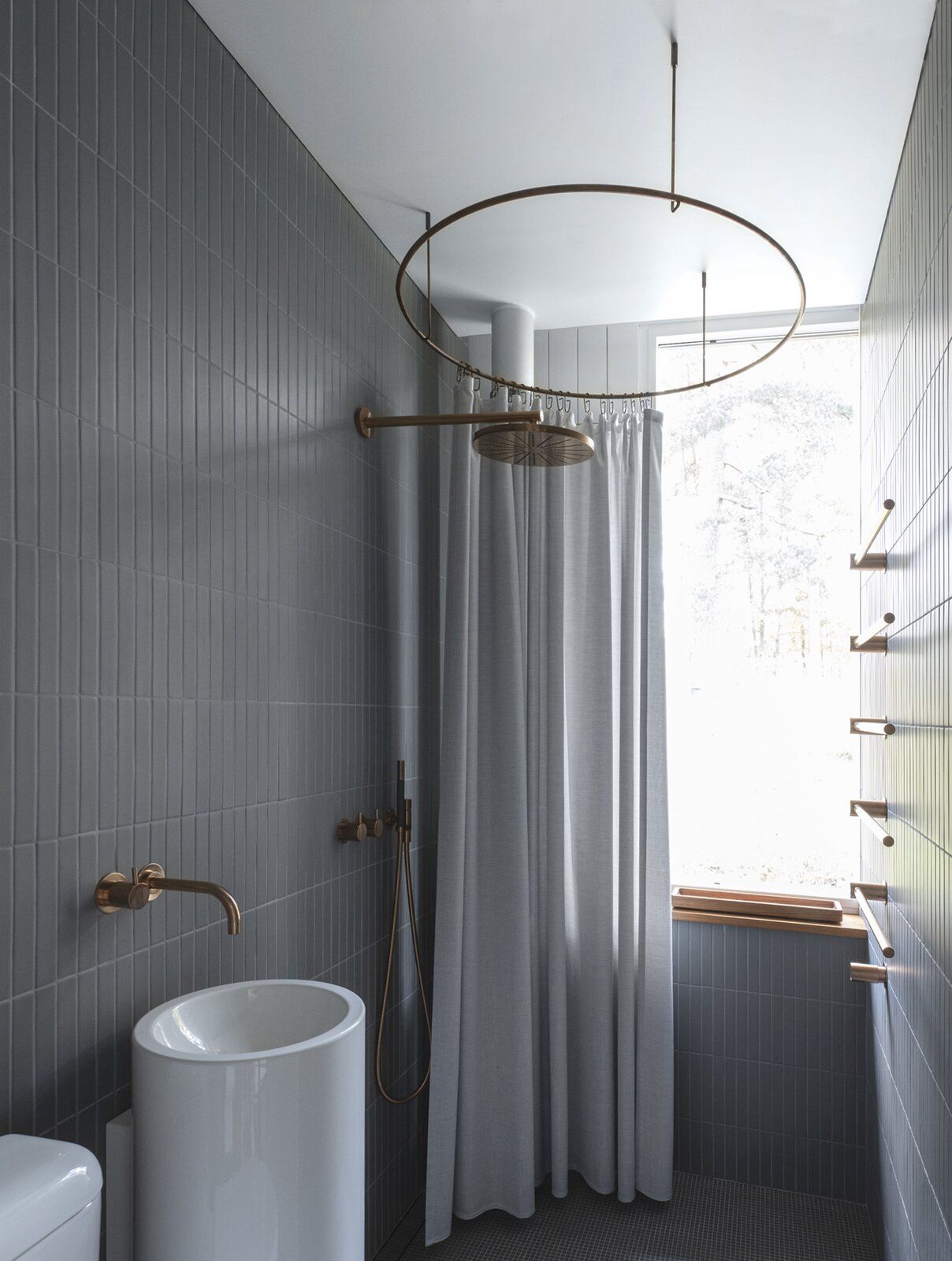 "This project is the most important and challenging of my career," says Majantie. "Countless hours were spent in studying the case, and taking care of all the smallest details to make everything perfect. The interior and exterior work seamlessly together, making it a complete work of art!"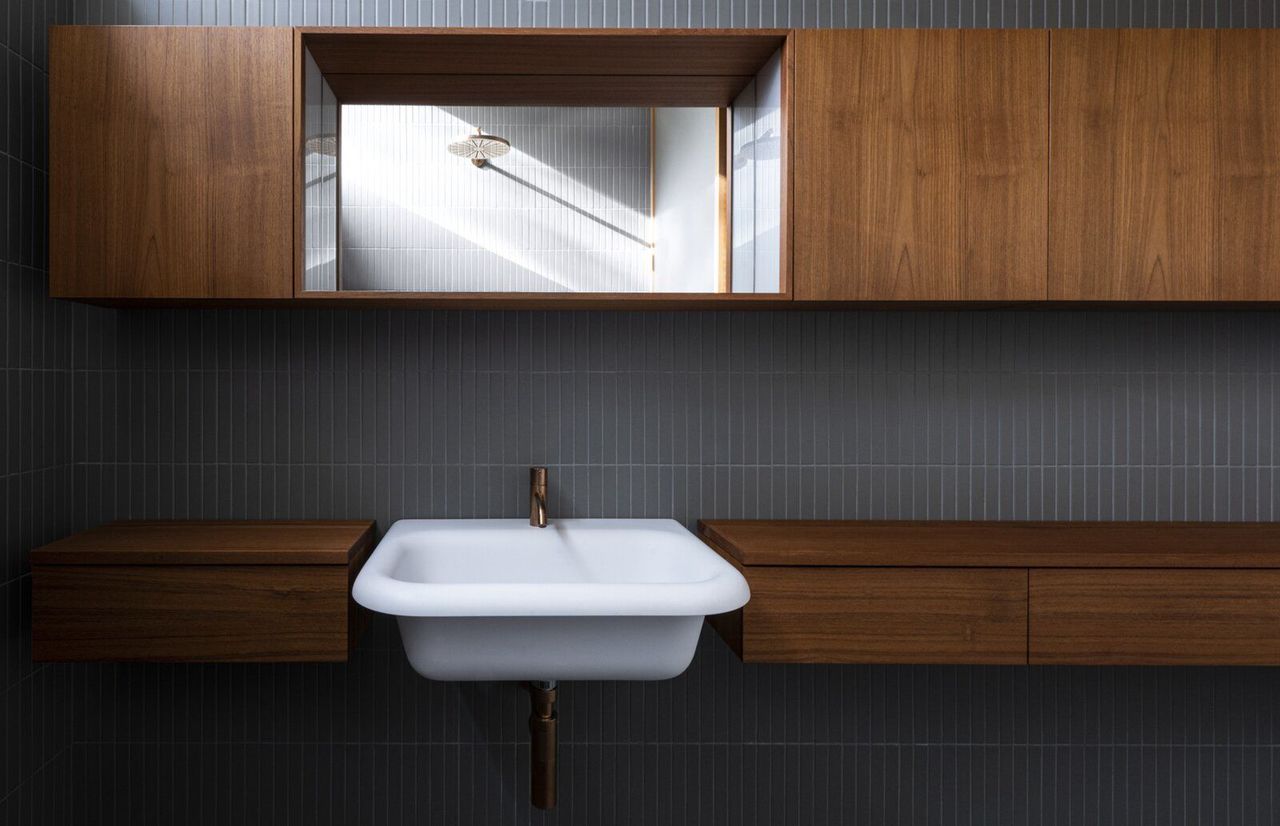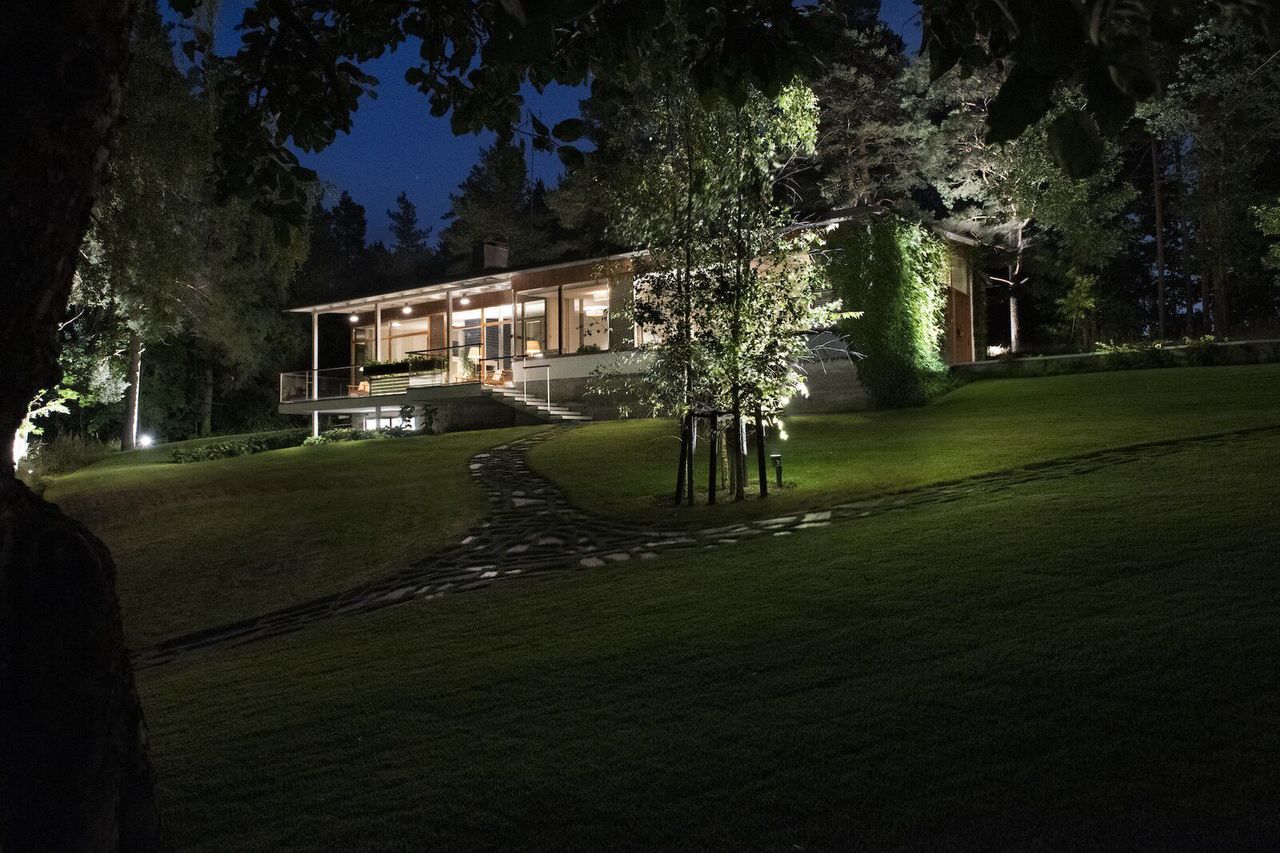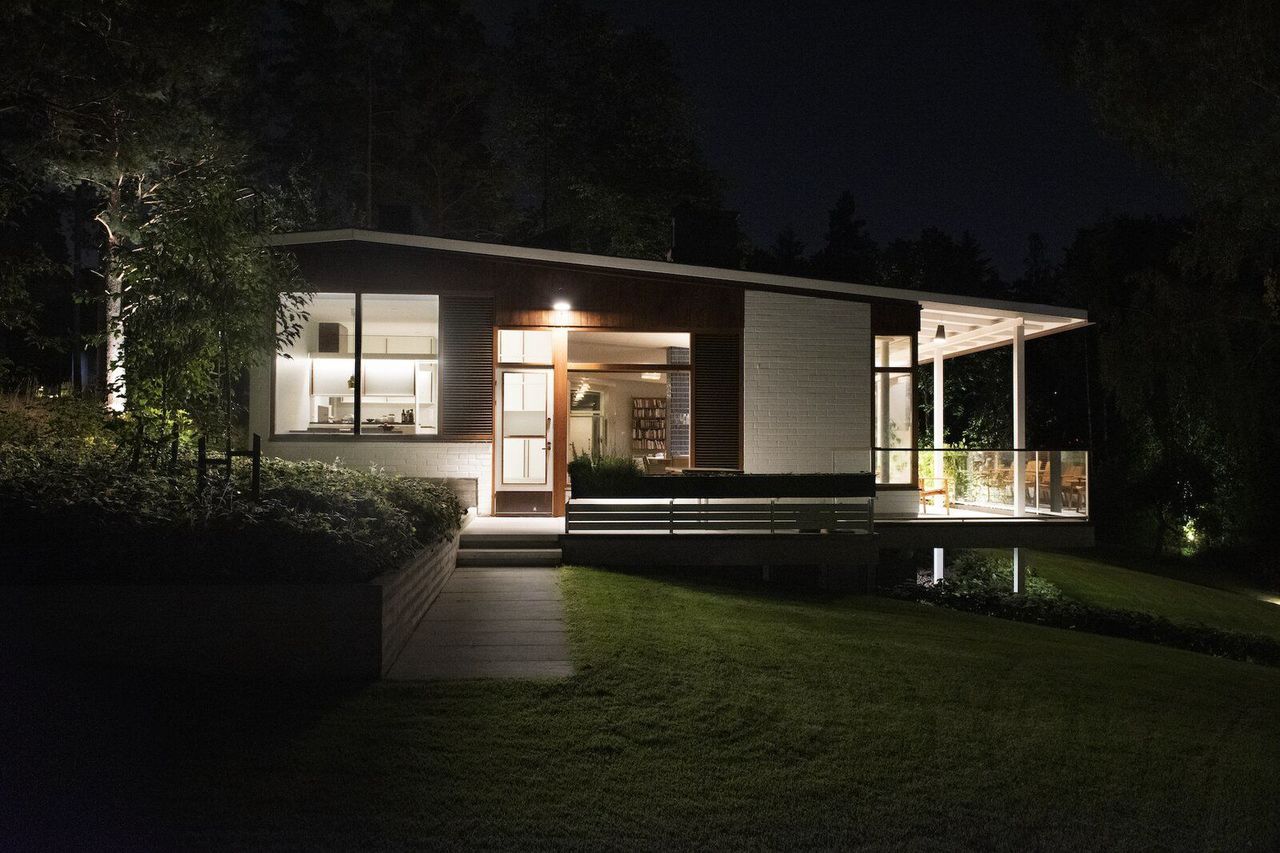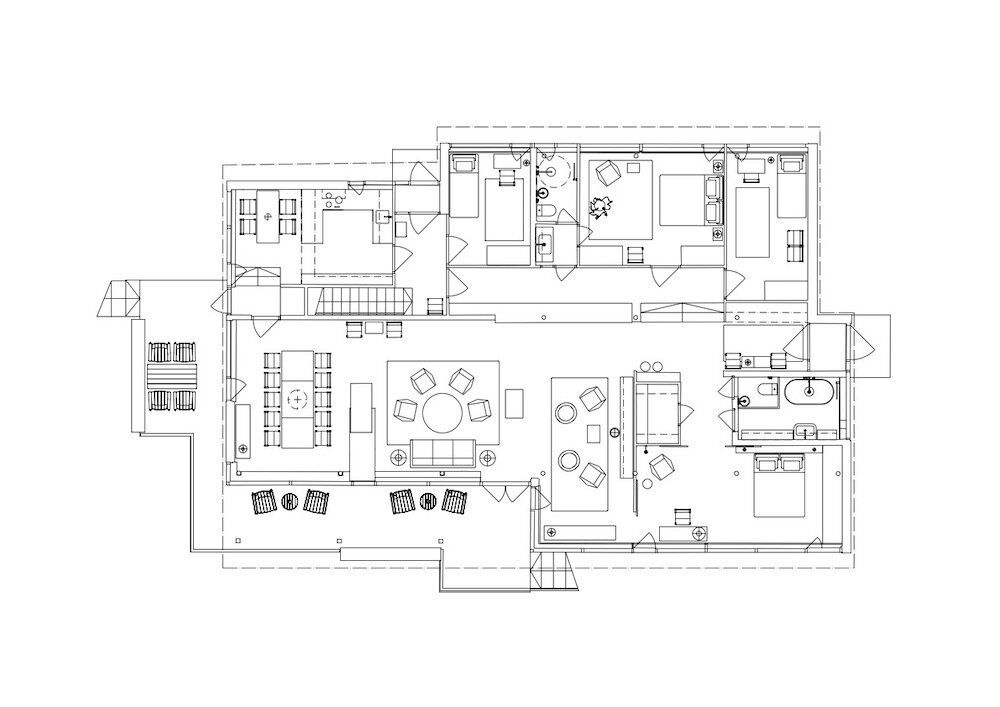 Floor plan of Villa Koivikko by Studio Petra Majantie and Oopeaa