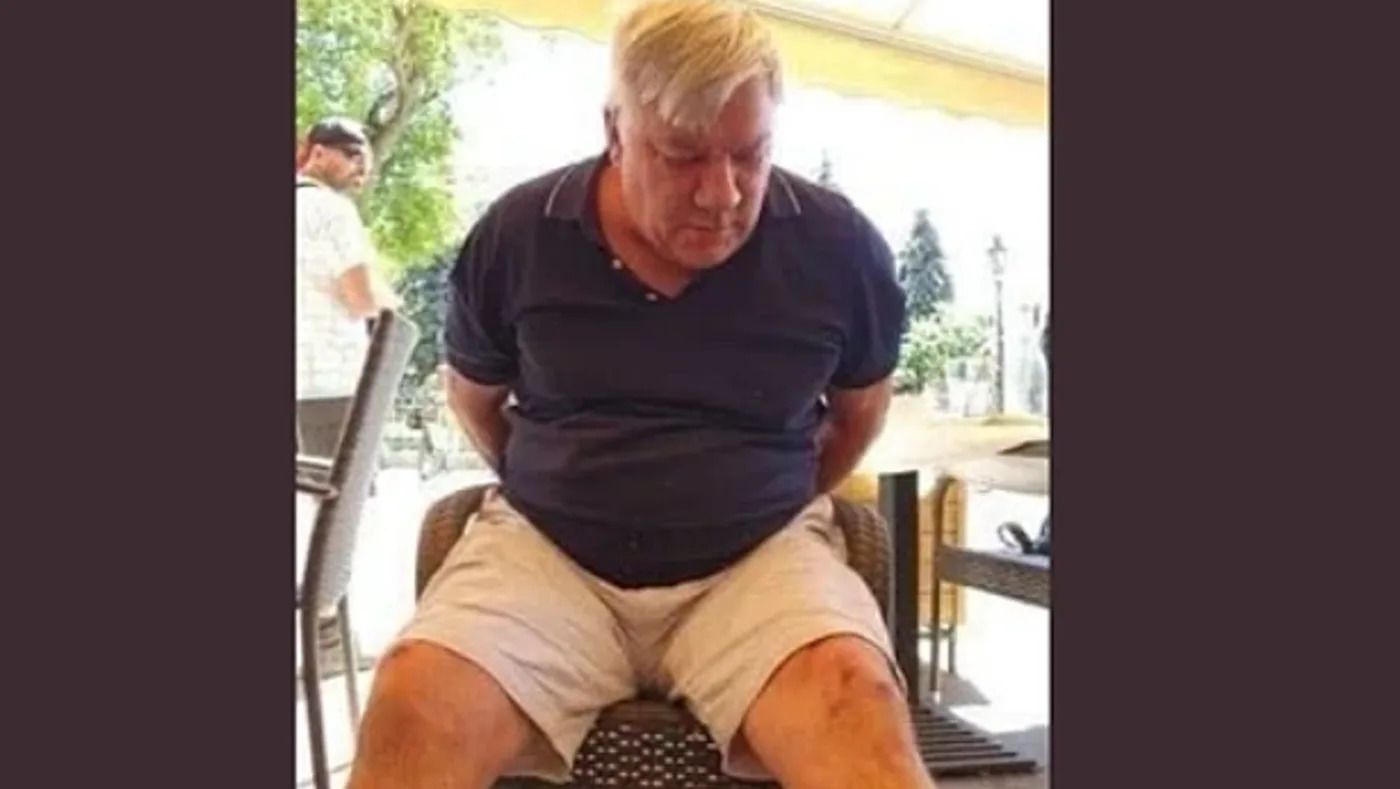 An international drug dealer from Brazil was arrested last week, two years after forging his death from Covid-19
An international drug dealer from Brazil, Sergio Roberto de Carvalho, was arrested last week in Hungary, two years after forging his death from Covid 19.
Carvalho, also known as "Major Caravia" or "Pablo Escobar of Brazil", lives under a false identity in Europe - under the name Paul Water, according to authorities. He was arrested in Hungary on June 21.

This is the second arrest of the drug dealer. In August 2020, he was arrested in Spain under a false name after authorities stopped a drug shipment entering Europe through the country. After paying bail, Carvalho forged his death through a document he asked his lawyer to send to Spanish authorities informing them that his client had died of corona, according to media reports.

The date on the death certificate was August 29, 2020 and included a doctor's signature. His body was reportedly cremated. Caravier adopted a new identity and obtained a fake Mexican passport under the name Guillermo Flores Diaz. For the past two years he has lived in Hungary.

When he was arrested in 2020 under the name Water, the Spanish authorities put his fingerprints in an international database. Brazilian authorities have received a warning that there is a match for Carvalho. In November 2020, Carvalho's trail led to Lisbon after authorities found more than $ 14 million in cash in an abandoned car park.

Last week, a joint operation by the Hungarian and Portuguese authorities found that Kravia lived in a country estate, under the false identity of Flores Diaz. Carvalho is accused of transporting 45-ton drugs from Brazil to the Netherlands, Belgium, Spain and Portugal from 2017-2021, according to the Brazilian media. "He is considered one of the largest international drug traffickers living today," Brazilian police said in a statement.

In February this year, authorities arrested 30 people in Brazil and Portugal during an international police operation that led to the dismantling of a drug trafficking network and money laundering, according to a report by the Insight Crime institute Research.

"Carvalho is the mastermind behind an extensive intercontinental drug trafficking network that has operated in Bolivia, Brazil, Paraguay, Spain and Dubai," the research institute wrote. According to Europol, the organization's headquarters were in Dubai. Production infrastructure was found in Brazil, and supply chains reached Brazil, Paraguay and Uruguay.

According to the suspicion, Carvalho bought the European private jet company Ayrgetsul in Portugal to transport drugs to Europe, Asia and Africa, according to authorities in Portugal. He used the company to launder money.

Carvalho was a major in the Brazilian army until 1997, when he was arrested and sentenced to 15 years in prison for drug trafficking. He was released in 2010. In Brazil it has been in demand since 2017.