The action star is 'stepping away from his career' after being diagnosed with a language disorder which affects his ability to communicate
Bruce Willis, the actor best known for his work on the Die Hard films, is to retire from the industry after being diagnosed with aphasia.

A joint statement was posted on his family's social media accounts, explaining that Willis had been "experiencing some health issues and has recently been diagnosed with aphasia, which is impacting his cognitive abilities.

"As a result of this and with much consideration Bruce is stepping away from the career that has meant so much to him."

The statement continued: "This is a really challenging time for our family and we are so appreciative of your continued love, compassion and support. We are moving through this as a strong family unit, and wanted to bring his fans in because we know how much he means to you, as you do to him.

"As Bruce always says, 'Live it up' and together we plan to do just that."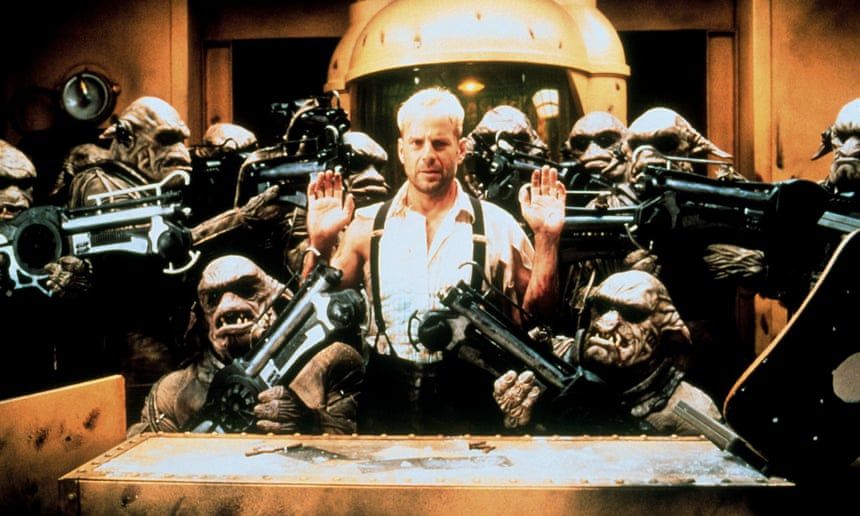 Willis in The Fifth Element.

Willis, 67, rose to fame on the TV show Moonlighting, before establishing himself as prolific action star known for his wry delivery. Aside from the Die Hard films, he also won plaudits for his roles in films such as Pulp Fiction, The Fifth Element, The Last Boy Scout, Twelve Monkeys, The Sixth Sense, Looper and Moonrise Kingdom.

One of the most bankable stars of the 1980s and 1990s, Willis also carved out a substantial niche in family comedies, most notably voicing a baby on Look Who's Talking and its sequel.

He has also made three albums as a singer – his cover of Under the Boardwalk got to No 2 in the UK singles chart – and starred in multiple stage productions, making his Broadway debut in 2015 with a revival of Misery.

Willis was married to the actor Demi Moore for 23 years; they share three daughters. He also has two daughters with his second wife, Emma Heming Willis.

In recent years, Willis had both continued his action career while simultaneously lightly satirising it in films such as Reds and The Expendables. He appeared in seven films released in 2021, and three films starring Willis have already been released this year.

A further eight completed Willis films are currently set for release in 2022 and 2023.

Aphasia is characterised by difficulty with language or speech and is usually caused by damage to the left hand side of the brain, which is responsible for understanding and producing language.

Its most common causes are a stroke, severe head injury, a brain tumour and progressive neurological conditions such as dementia and it is most common in people over 65.