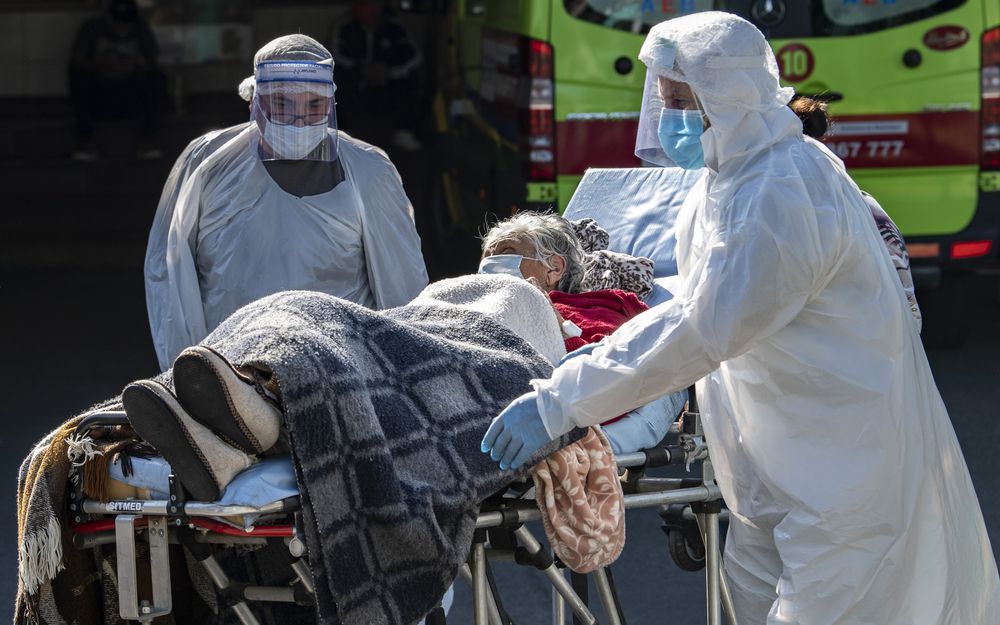 Chile exceeds 50,000 coronavirus cases and more than 500 dead
Chile passed a milestone adding 35 deaths and 4,038 new cases of coronavirus in the last 24 hours to bring the number of infected people to 53,617 and to 544 deaths since March, the Ministry of Health reported on Wednesday.
In Santiago, the capital of seven million inhabitants which is the main focus of the pandemic in the country, between 94 and 95% of the units with critically ill beds are occupied, and yet another significant increase happened, hospitalized authorities said.

The Minister of Health, Jaime Mañalich, reported this Wednesday that the total quarantine in Greater Santiago will be renewed for one more week, so that for the moment the isolation measures will last at least until Friday, May 29.

They also view with concern the increase in cases and hospital occupancy in the Valparaíso region, particularly in the port of San Antonio, 120 km west of Santiago, a destination for cruises and commercial import and export operations.

"The greatest number of new cases that we have had in recent weeks refer to the Metropolitan Region, more than 85% of these cases continue to correspond to the Metropolitan Region," said Paula Daza, Undersecretary of Public Health.

The gloomy balances have coincided with a drop in temperatures before the beginning of the southern winter, with between 9 and 13 degrees Celsius in Santiago, and a climate of social tension in the poorest area of ​​the city.

In the rest of the country some communes in the Antofagasta mining region and in Iquique, in the north, are kept in quarantine.

South of Chile decreed total isolation since Friday for the city of Lonquimay, in the Araucanía Region, "where there is a large concentration of indigenous peoples and the area is very far from hospital centers", said the minister.

Until April 30, the country showed encouraging figures, but experts warned that it was still too premature to claim victory, especially considering that contagions had begun to spread in the poorest and most populated sectors of Santiago, a city where especially in June and July the public health network is usually saturated by respiratory diseases.

With figures that seemed under control, and panic over the economic fall, President Sebastián Piñera and several mayors gave signs to regain activity, such as the opening of some shopping centers and the order to return public officials.