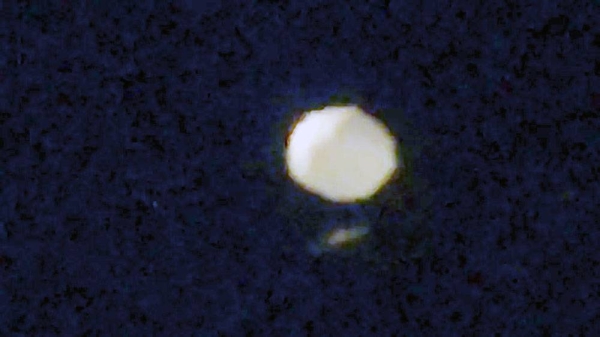 China says US balloons breached airspace at least 10 times
China's Foreign Ministry says the US has flown balloons into its airspace more than 10 times in the past year.
The accusation comes after the US on Feb. 4 shot down a suspected spy balloon over its airspace, which China said was a civilian balloon.

Relations between the two countries have since deteriorated. In recent days, the US says it has also shot down a number of other unidentified objects.

Questioned on Monday, Beijing said the US had made many airspace breaches.

"It's not uncommon as well for the US to illegally enter the airspace of other countries," said Foreign Ministry spokesman Wang Wenbin at a regular press briefing.

"Since last year alone, US balloons have illegally flown above China more than 10 times without any approval from Chinese authorities.

"The first thing the US side should do is start with a clean slate, undergo some self-reflection, instead of smearing and accusing China," he added.

He said Beijing had responded to the incursions in a "responsible and professional" manner.

"If you want to know more about US high-altitude balloons illegally entering China's airspace, I suggest you refer to the US side," he said.

Washington has yet to respond to the allegations from Beijing.

The first balloon incident had led US Secretary of State Antony Blinken to cancel a planned trip to Beijing. The top diplomat called China's alleged high-altitude spying "unacceptable and irresponsible".

On Sunday, the US ordered an unmanned "octagonal structure" to be downed in Michigan near the Canadian border — this was the fourth object to be taken out in eight days.

Fighter pilots also shot down smaller unidentified objects over Alaska on Feb, 10 and northern Canada on Feb. 11.

Wang said he had "no understanding of [these other objects]".

"But what we want to tell everyone here is that the US' frequent firing of advanced missiles used to strike down unidentified flying objects is an overreaction of excessive force," he said.

A US military commander, Gen. Glen VanHerck, said that there was no indication of any threat from the latest object.

He said it could be a "gaseous type of balloon" or "some type of a propulsion system", adding he could not rule out that the objects were extra-terrestrials.

UK Prime Minister Rishi Sunak said the government will do "whatever it takes" to keep the country safe from the threat of spy balloons.

"We have something called the quick reaction alert force which involves Typhoon planes, which are kept on 24/7 readiness to police our airspace, which is incredibly important," he added.