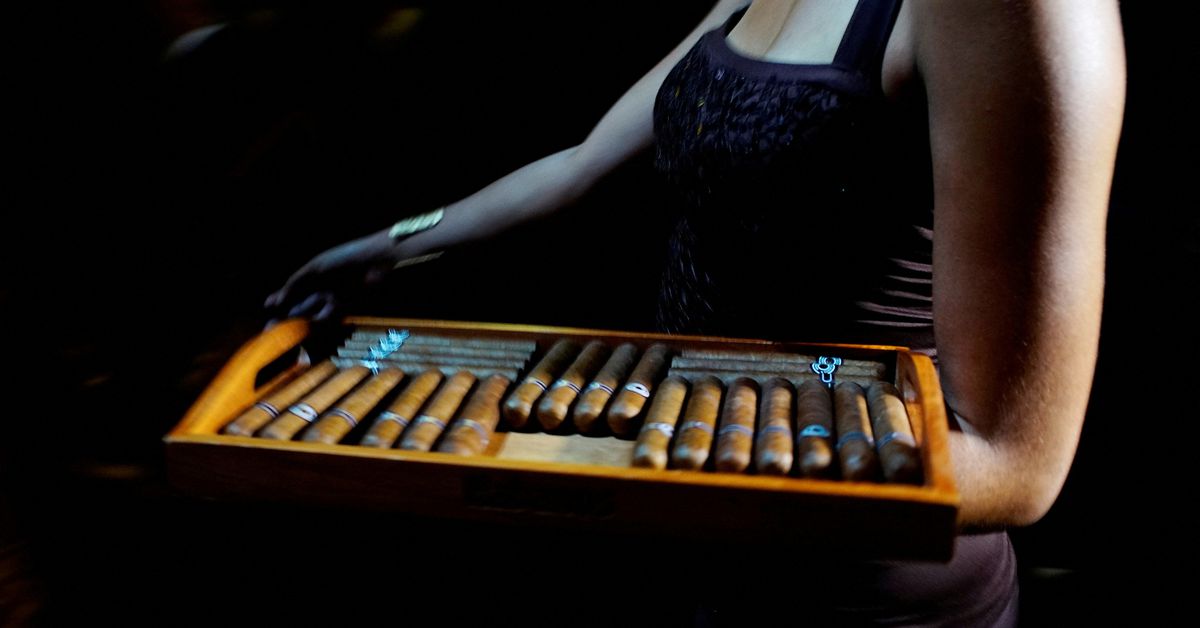 Cuba's top cigar maker puffs out more sales, led by European buyers
Sales at Cuban cigar maker Habanos rose 2% last year compared with the previous year, the company announced on Monday, as it recovers business following the COVID-19 pandemic and the havoc caused by a major hurricane.
Habanos reported sales of $545 million last year, the company said during the inauguration of a festival in the Cuban capital of Havana.

The cigar company said it has 40% of the global premium tobacco market while controlling up to 80% of sales for hand-rolled cigars. It is also one of the main exporters and a key driver of foreign currency to the communist-run Caribbean island's debilitated economy.

Habanos has recently struggled with the impact of the pandemic as well as devastation caused by Hurricane Ian, mainly in Pinar del Rio, the main tobacco-producing region on the island.

"Habanos continues its growth path already demonstrated in the world in recent years," said Vice President of Development Jose Maria Lopez during a news conference.

Europe continues to be the top source of demand for Cuban cigars, responsible for more than half of sales, followed by the Asia-Pacific zone (19%), the Americas (15%) and Africa and the Middle East (12%), Lopez added.

In Europe, sales have grown mainly in Spain, France and Germany. In Asia, China has also become an important market for Cuba's signature export and "the driving force" for sales in its region.

Habanos' cigar brands such as Cohiba, Montecristo, Partagas and Romeo y Julieta are marketed in 140 countries on five continents, except in the United States, where an economic embargo in force for more than six decades bars their legal entry.