Net-zero prefab panels and Icelandic-inspired design come together in Dawnsknoll, a sustainable home in Santa Monica.
Icelandic husband-and-wife duo Erla Dögg Ingjaldsdóttir and Tryggvi Thorsteinsson of the award-winning studio Minarc have built another home with mnmMOD-a prefabricated, panelized building system they developed using a blend of recycled steel and EPS insulation. The resulting 2,500-square-foot home, called Dawnskoll, keeps sustainability at the forefront while playing with color and smart usage of space.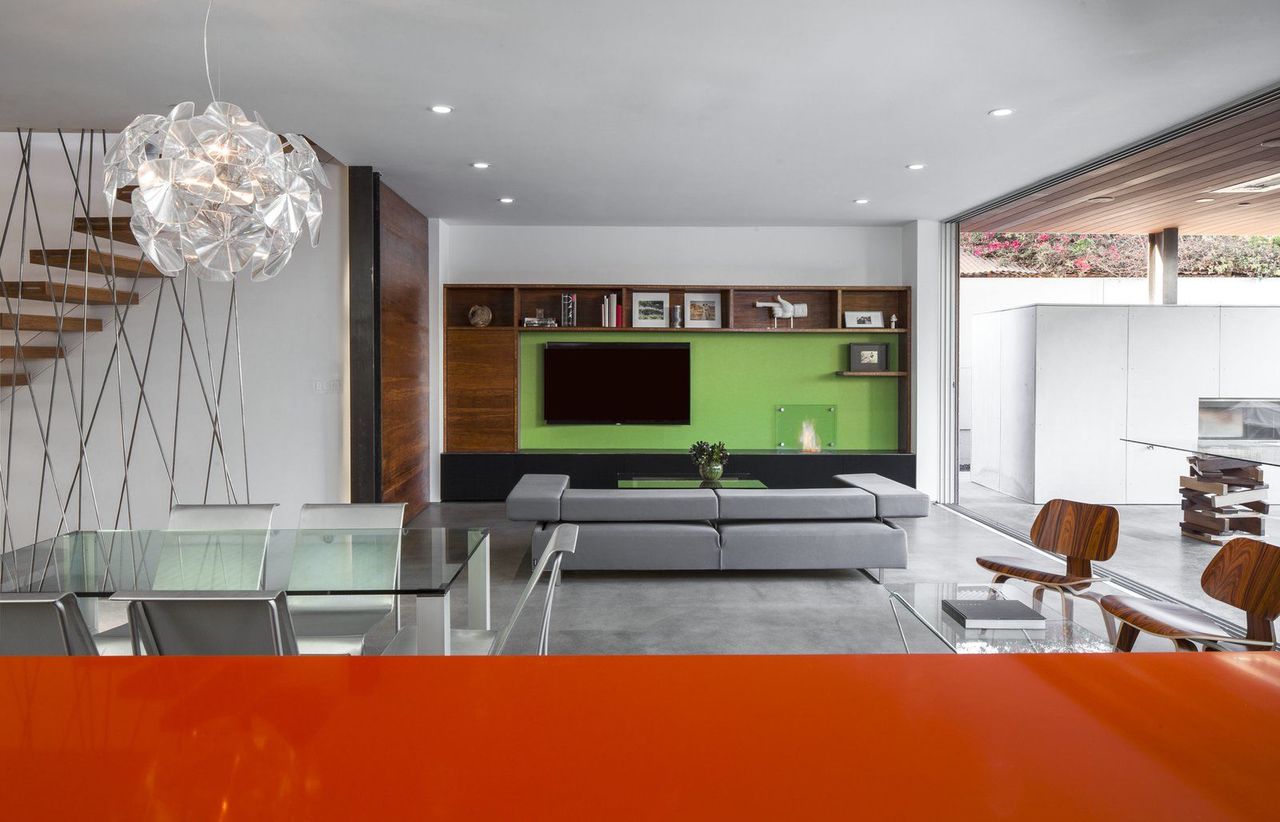 Dawnsknoll optimizes the capture of natural light and cross ventilation, keeping down electrical costs. Interior/exterior courtyards, as well as the master and living room sliders, help circulate breezes. Sustainable heating is also introduced through radiant floor heating and domestic water heating throughout the house.

Manufactured in Los Angeles, mnmMOD panels are an efficient, durable, and fully customizable building material that yields "net-zero" efficiency, and creates a healthy, mold- and termite-free environment, while also reducing the amount of manpower needed during construction.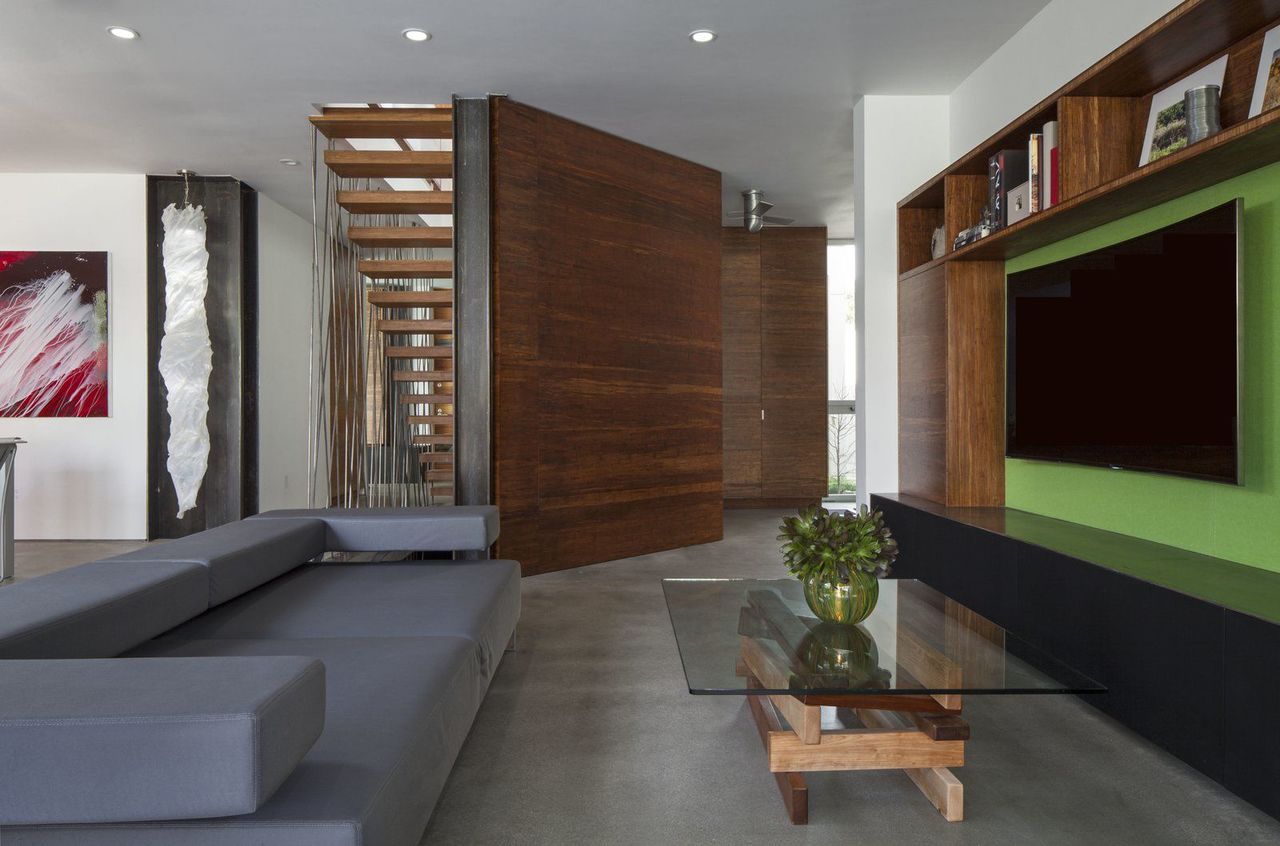 "mnmMOD panels incorporate high-quality, off-the-shelf, sustainable materials that have been researched, tested, and selected to meet stringent quality specifications," says Thorsteinsson. "Materials are prefabricated into precisely cut panels at the factory, then flat-packed and delivered to the site where they are assembled."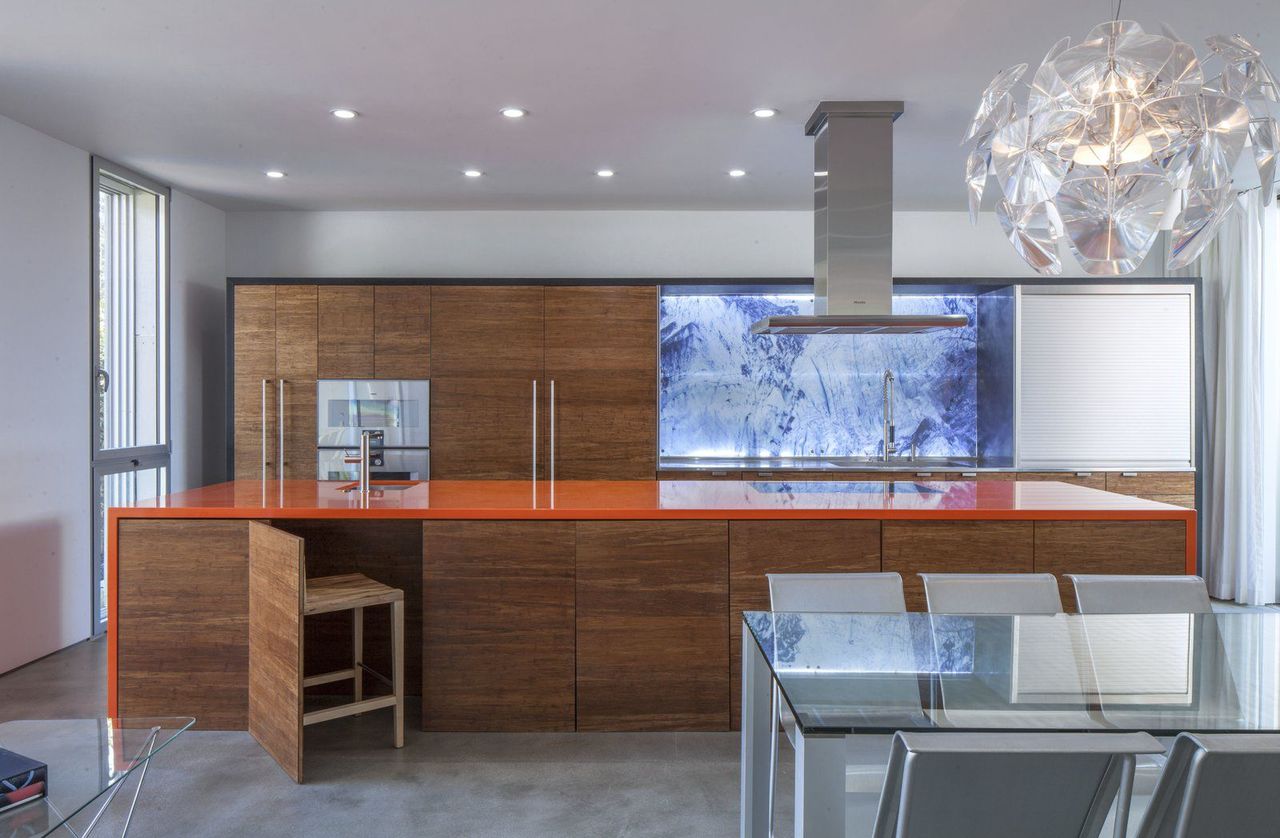 Colors from dramatic, Icelandic landscapes inspired the contrasting interiors. Volcanic orange creates a multifunctional gathering point at the heart of the home while the swimming pool brings in a lagoon hue; the cabinets recall glaciers and lava. In the kitchen, "disappearing" chairs are stored under the island to maximize space.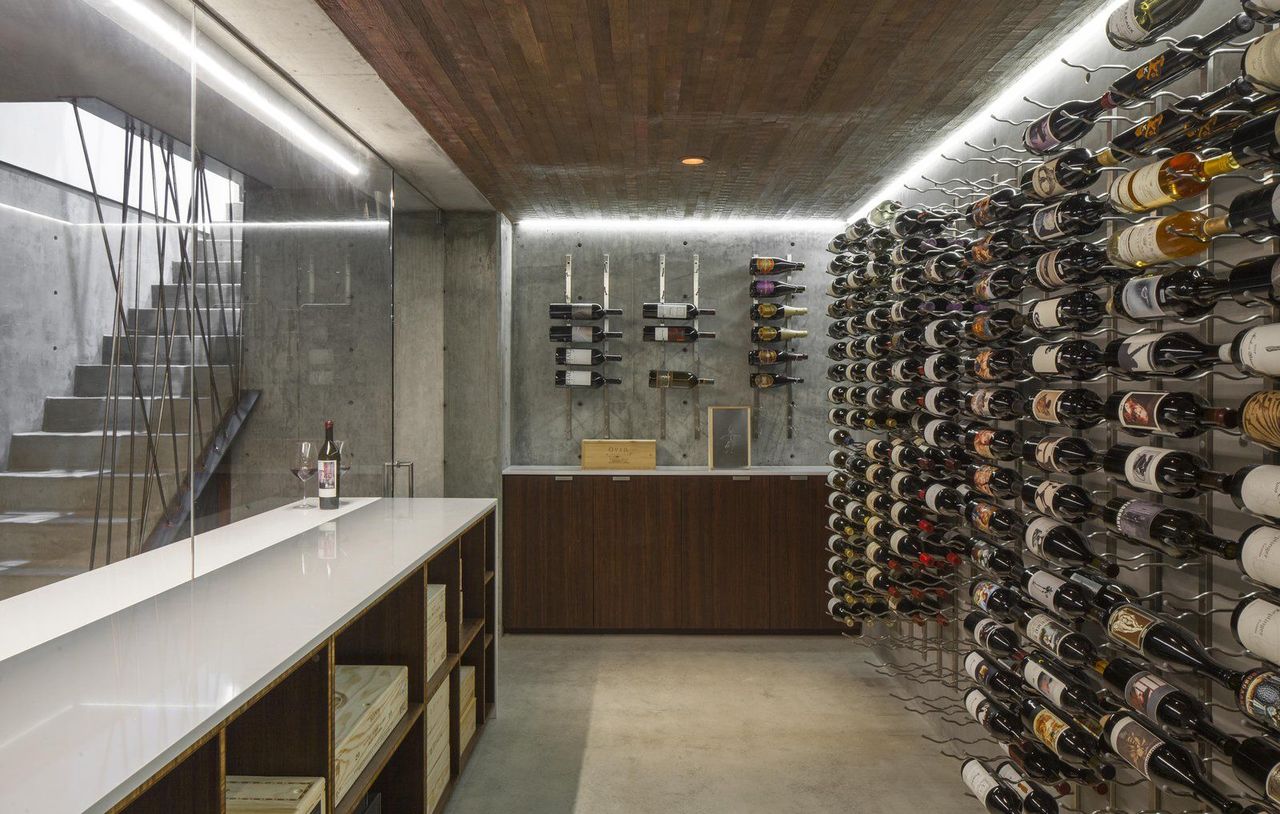 The mnmMOD building system was used for the walls, floor panels, and ceiling panels of the house. The interior floors on the first floor are concrete, while flooring for the upper floor is bamboo. Kirei Echopanels were installed in the living room to reduce noise.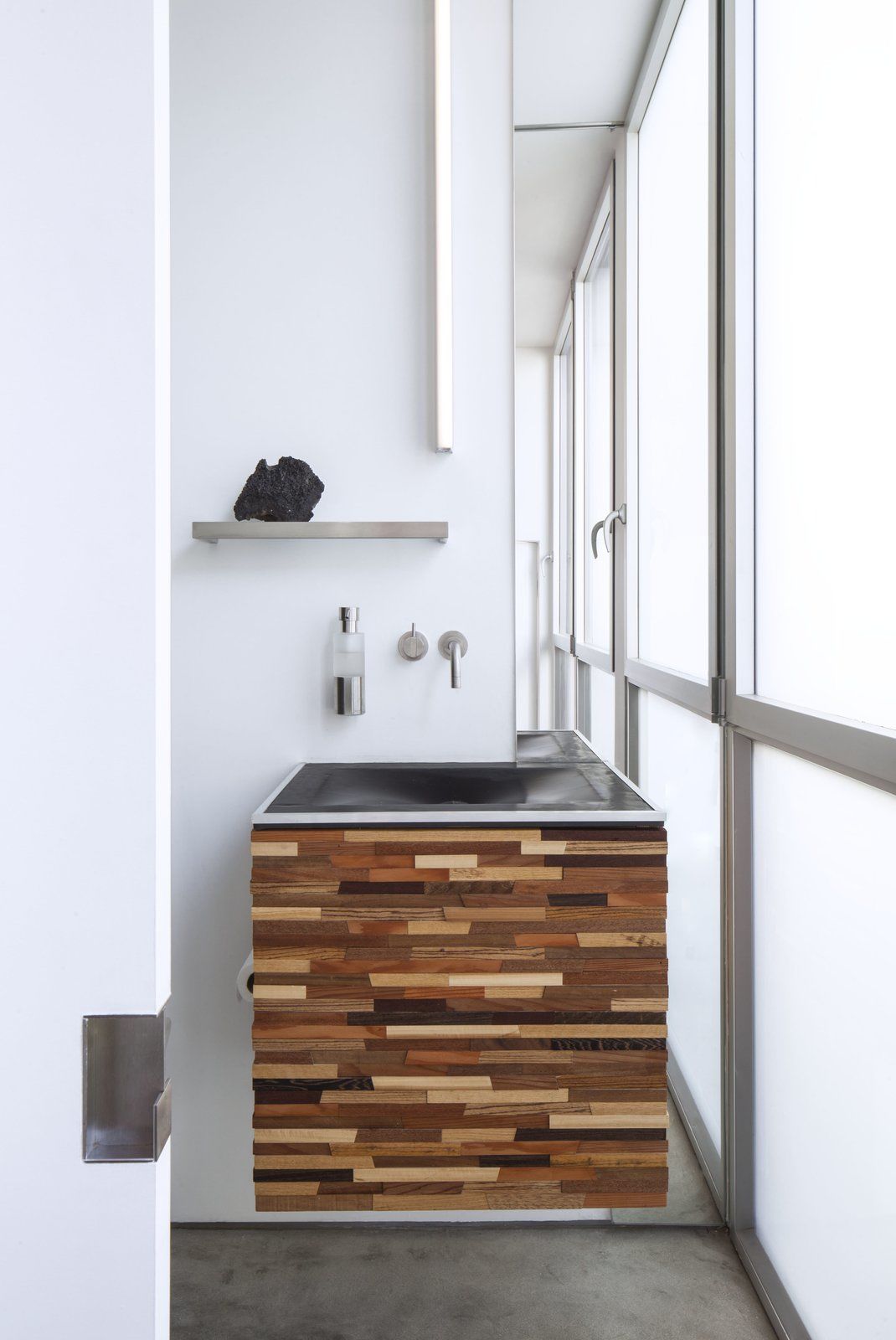 The sink in the powder room was made from recycled tires.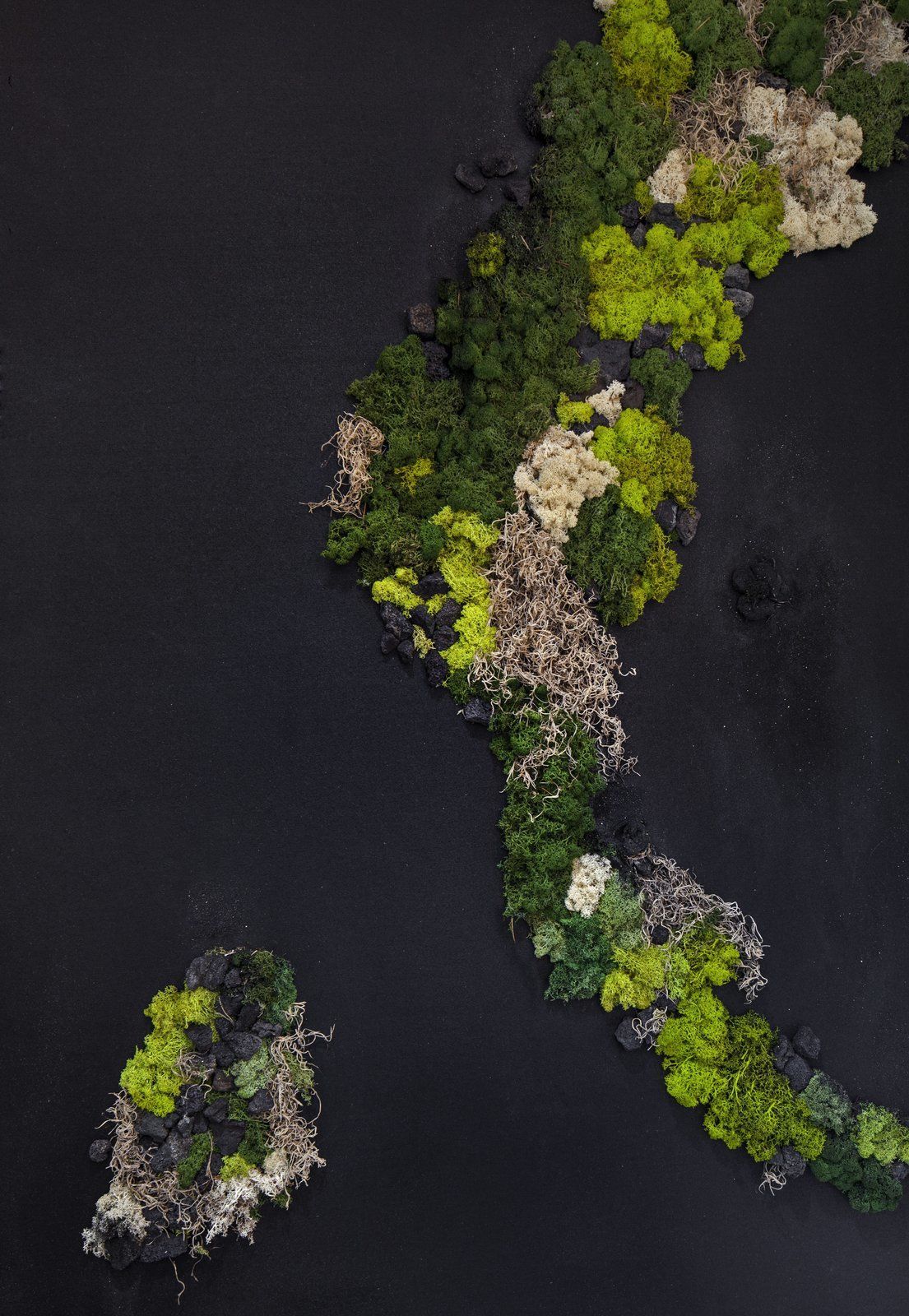 Minarc created a living moss wall in the powder room.

Minarc made a conscious effort to use only materials in their most organic form, so they avoided carpets and tiles, and used recycled materials as much as possible.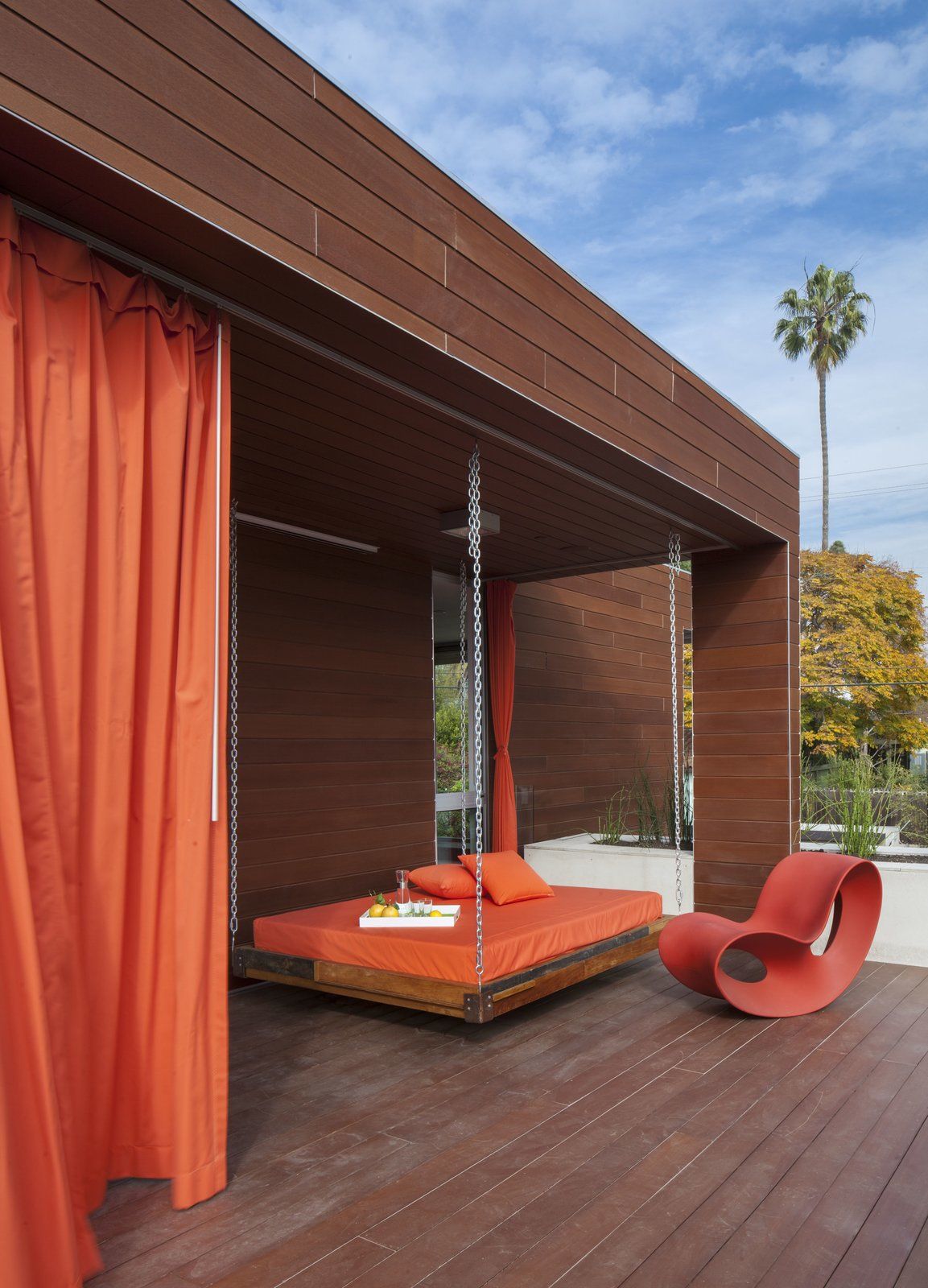 An outdoor swing bed makes the most of sunny, Santa Monica weather.

Inspired by the dramatic landscape of Iceland, the design and clever use of color create contrasting interiors that stimulate the senses.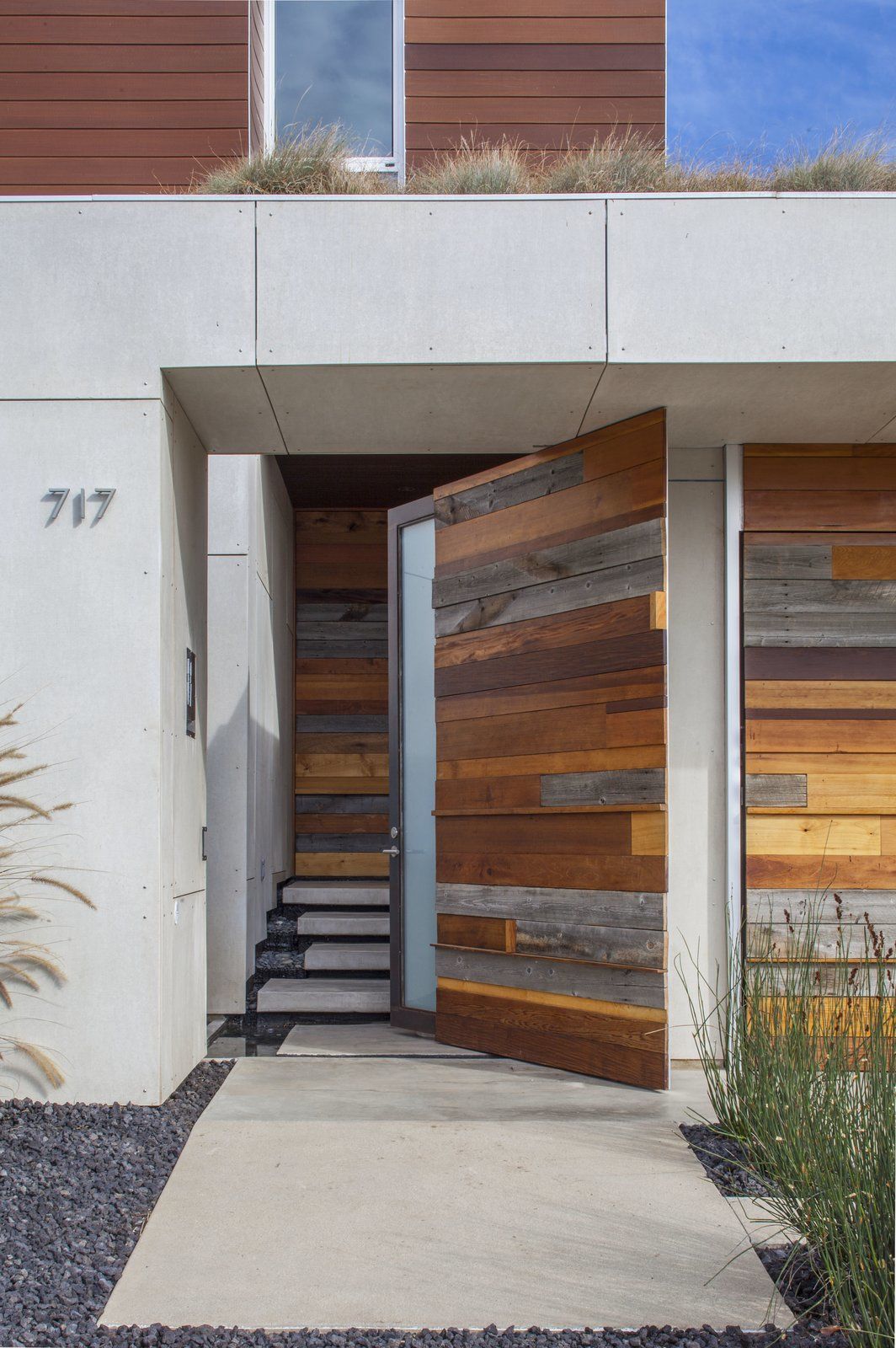 The orange kitchen island mimics volcanic lava flowing as it cuts across the main space to create a multi-functional communal area in the heart of the home.

A heated patio and fireplace in the outdoor dining area encourages an indoor/outdoor lifestyle, while the river rocks in the exterior courtyard give the outdoor spaces a soothing, Zen-like ambiance.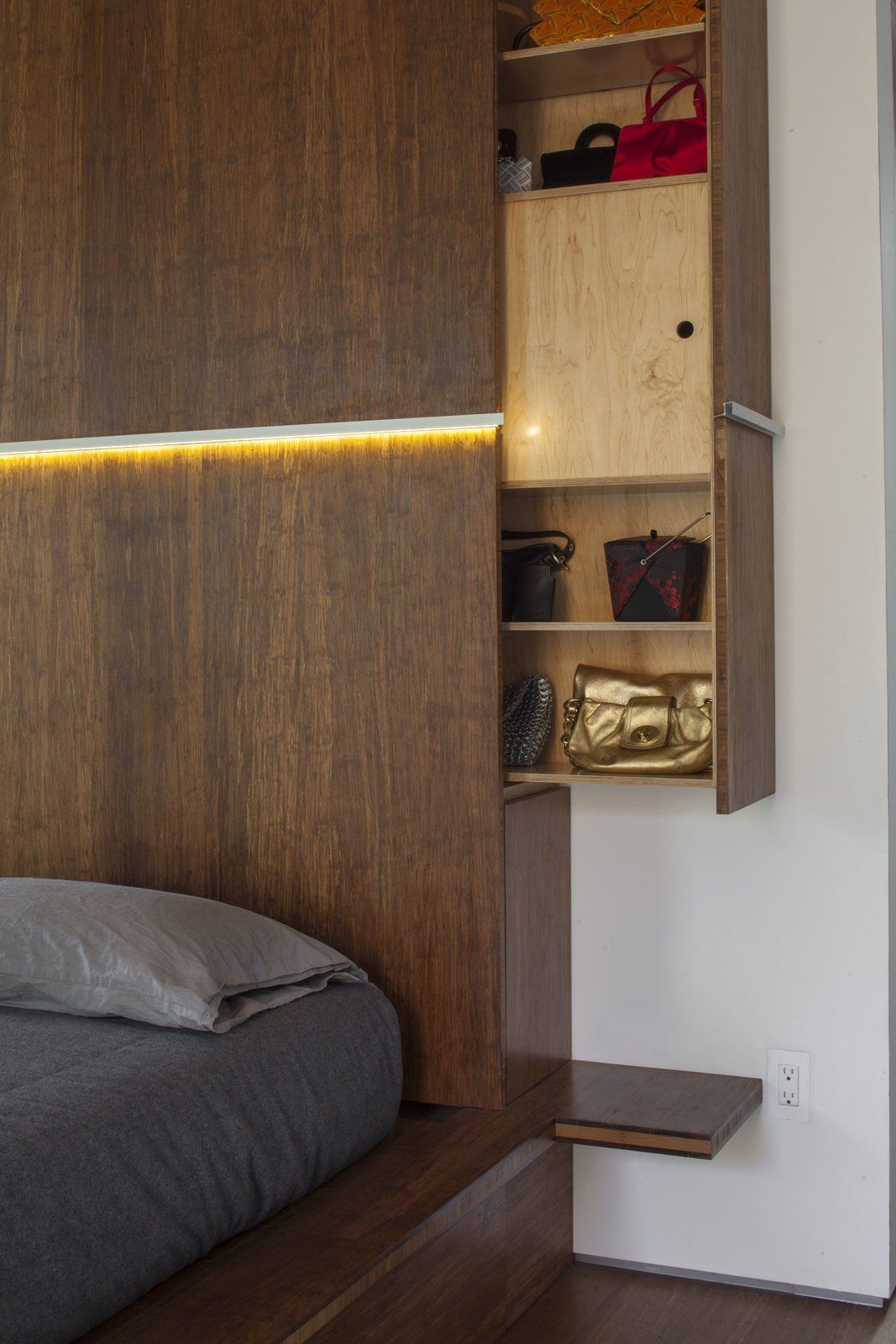 A pull-out console provides smart storage in the headboard.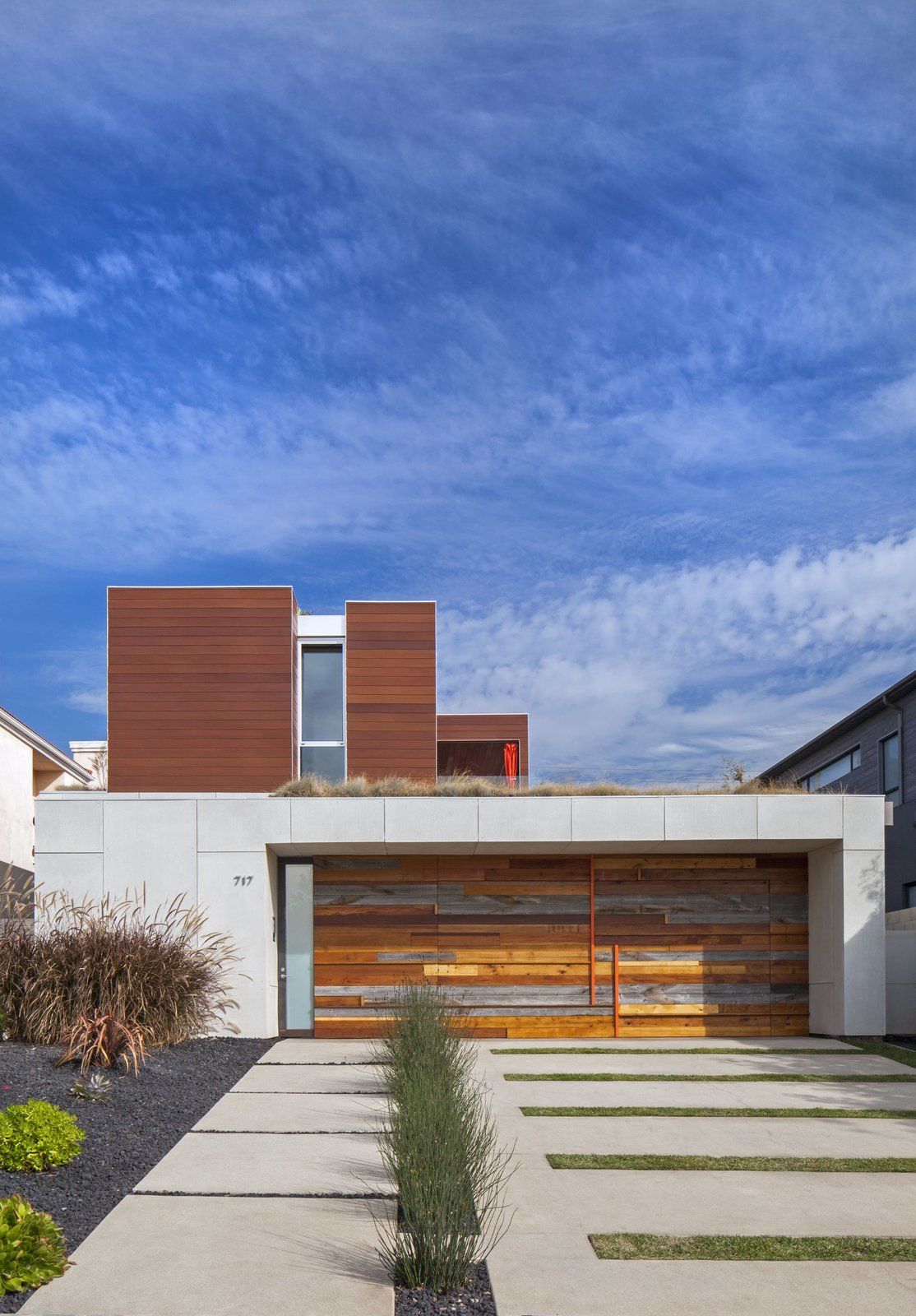 Dawnsknoll's exterior sidings are cement panels and Resysta wood. The house's front gate and garage are made from recycled wood.