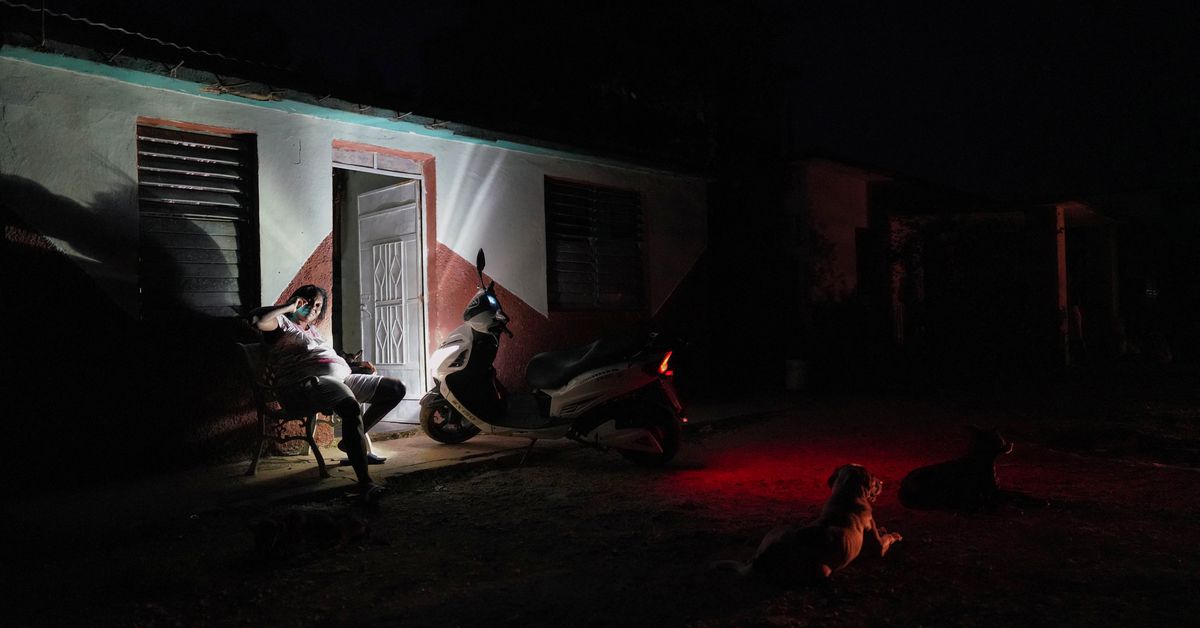 Cuba says blackouts to return as aging power plants overhauled
Rolling blackouts will resume in Cuba and last until May, the Minister of Energy and Mines said, while the country overhauls decades-old oil-fired power plants ahead of the energy-intense summer season.
They will last three hours on average, Vicente de la O Levy said late on Thursday.

Repair and maintenance work on the plants will continue throughout the year to "continue incorporating power and increasing the reserve to reach June, July and August in better conditions than the previous year", he added.

During Cuba's sultry summer, residents and businesses tend to close their windows and switch on the air conditioning.

It was not immediately clear how the blackouts will be distributed across the country.

Blackouts in communist-run Cuba - a country already suffering from severe shortages of food, fuel and medicine - touch a political nerve and are widely seen as the tipping point that led to anti-government protests in July 2021, the largest since Fidel Castro's 1959 revolution.

Cuba's electrical grid collapsed following the passage of Hurricane Ian in late September, plunging the entire country into darkness and sparking scattered protests in Havana.

The energy minister said unexpected problems with generation could flare up again in coming months, causing more severe blackouts, "but nothing like the 10-hour average of October 2022."

Cuban officials have blamed fuel shortages, deferred maintenance and difficulties processing heavy sour Cuban crude, also burned at its plants, for hobbling power generation.

Those issues, officials say, have been exacerbated by the U.S. Cold War-era embargo on Cuba, which complicates financing and purchase of parts, fuel and capital investment.