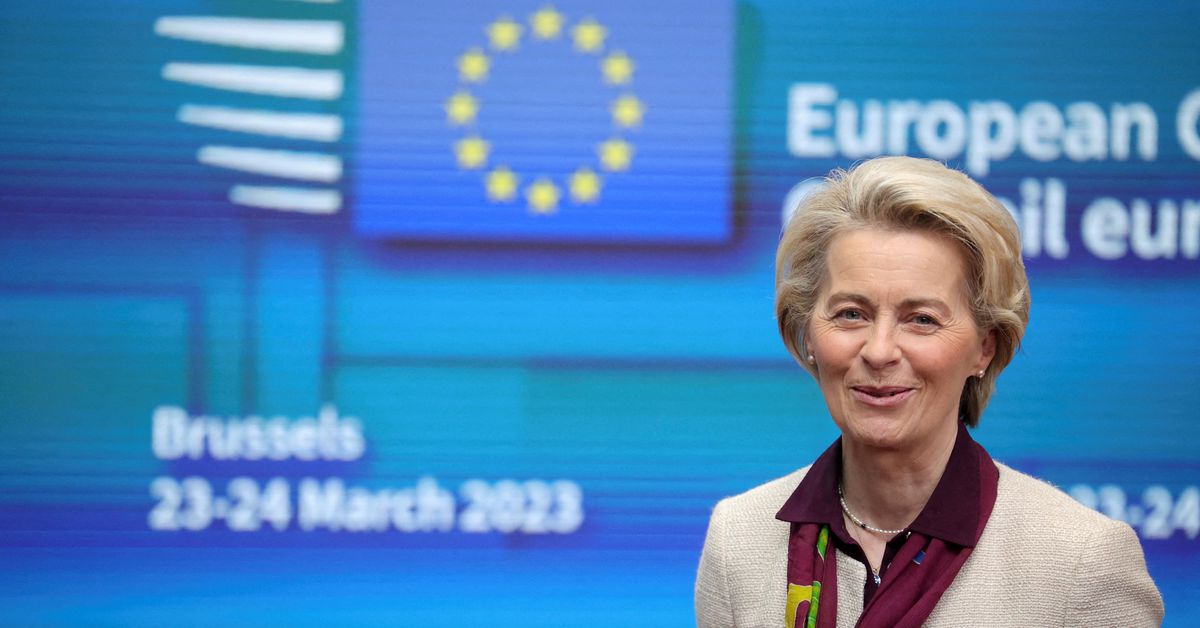 EU's von der Leyen to visit China April 5-7
European Commission President Ursula von der Leyen will visit China from April 5 to 7, the Chinese foreign ministry announced on Monday, a trip that immediately follows her comments that the bloc's relations with Beijing had become strained.
Von der Leyen, who is travelling to China alongside French President Emmanuel Macron, said last week that Europe needed to "de-risk" diplomatically and economically with China which was becoming more repressive at home and more assertive abroad.

While the EU has clashed with China over issues ranging from its cosy relations with Russia to alleged human rights abuses in recent years, Beijing remains one of the EU's biggest trade partners.

"It is important that China and the EU uphold the spirit of mutual respect and win-win cooperation, overcome disruptions and difficulties, and focus on consensus and cooperation," foreign ministry spokesperson Mao Ning said.

"China stands ready to work with the EU and take this visit as an opportunity to further tap the potential to address global challenges and provide more stability and positive energy to a world fraught with uncertainties," she added.

Von der Leyen will meet with Macron for a working lunch on Monday to discuss issues including Russia's war on Ukraine, the energy sector and preparations for their trips to China, including their joint meeting with Chinese President Xi Jinping.