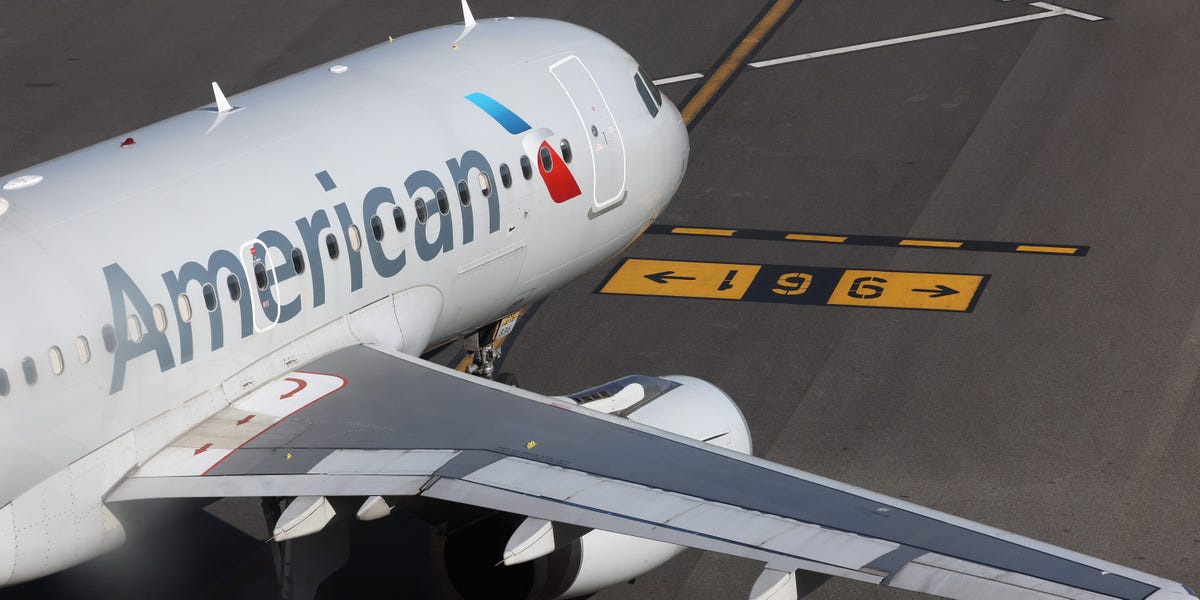 Flight from El Paso delayed for hours after high school student sends disturbing message to passengers using AirDrop, officials say
Passengers on a plane traveling from El Paso, Texas, to Chicago were delayed for hours after many of them received the same threatening message just before takeoff.
Last Friday, on American Airlines flight 2051, which had 125 passengers on board, those with Apple devices received an AirDrop notification, local news reported. The cryptic message read: "I have a bomb would like to share a photo," according to a news release by the Texas Department of Public Safety obtained by NBC-affiliated KTSM.

The flight was set to depart at noon and had pulled away from the gate, but after the threat was received, the plane was grounded while a bomb squad searched the aircraft, its passengers, and their luggage.

The investigation — led by the West Texas Joint Terrorism Task Force — found no explosives on board, officials said. Four hours after its scheduled takeoff, the flight was allowed to fly to O'Hare International Airport.

According to the KTSM report, investigators said the suspect, who is a minor, later confessed to sending out the threat, "deemed non-credible" by officials. The suspect's name and age haven't been released, but officials confirmed the teen was a Pennsylvania high school student returning from a mission trip near the Texas-Mexico border, The Dallas Morning News reported.

Investigators had seized the suspect's mobile phone and found evidence that supported the confession before arresting the individual.

The El Paso County Attorney's Office has said it will prosecute the suspect on a state felony charge of false alarm or report. If convicted, the student would face up to two years in jail and a maximum fine of $10,000.

Apple's AirDrop feature allows users to share photos, files, and links with other Apple devices within 30 feet of each other. In January, a flight from Israel to Turkey was delayed for two hours after passengers received images of plane crashes via AirDrop, Insider's Stephanie Stacey reported.