Beijing's foreign ministry office in the city tells Britain to 'face up to the trend of the times', and to 'stop interfering in Hong Kong affairs'.
Local and mainland Chinese officials have called on Britain to "abandon colonial nostalgia" and stop meddling in Hong Kong's affairs after London accused Beijing of using the national security law to crush dissent and suppress alternative political viewpoints in the city.

In the British government's latest six-monthly report on Hong Kong, submitted to parliament on Friday, Foreign Secretary Dominic Raab also accused China of breaking its legal obligations under the 1984 Sino-British Joint Declaration by undermining Hong Kong's rights, freedoms and high degree of autonomy.

"The national security law is not being used for its original purpose, as stated by Beijing, to target just 'a tiny number of criminals who seriously endanger national security'. Rather it has been used to drastically curtail the space for the expression of alternative political views and deter freedom of expression and legitimate political debate," Raab wrote in the foreword of the report, which covers events in Hong Kong from July to December last year.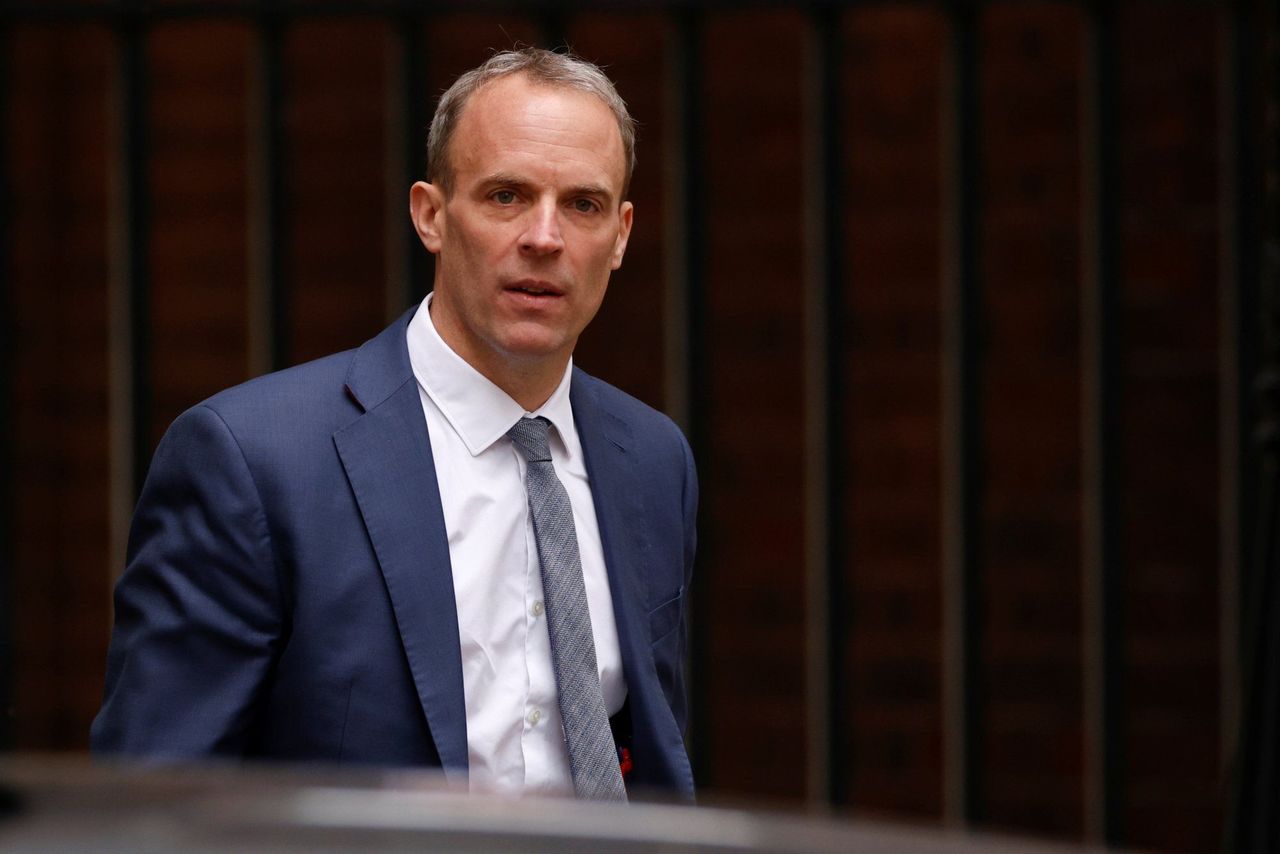 British Foreign Secretary Dominic Raab.

Raab also referred to some developments that took place in Hong Kong this year, pointing to the mass arrest of 55 opposition figures in January as evidence that the Beijing-imposed security legislation was "being used to stifle political opposition", and warning that "confidence in the rule of law will be undermined if there are further politicised prosecution decisions".

But in a press conference on Friday, Chinese foreign ministry spokesman Wang Wenbin said the report had "distorted the truth".

"Since the introduction of the national security law about a year ago, Hong Kong has restored order and stability, and returned to the right track.
International capital has also continued to flow into Hong Kong, and foreign companies have become more confident in Hong Kong's business environment," he said.

"We believe that with the central government's full support, and the joint efforts of various sectors in Hong Kong, the city will surely maintain its long-term stability and prosperity."

Earlier on Friday, a spokesman for China's foreign ministry office in Hong Kong also rejected the contents of the report in a strongly worded statement, telling the British government to "face up to the trend of the times, abandon colonial nostalgia, immediately change course, and stop interfering in Hong Kong affairs and China's internal affairs as a whole".

The spokesman went on to accuse London of turning "a blind eye to the dark past of its colonial rule in Hong Kong", saying it had no right to comment on the city's affairs after the 1997 handover.

"The Joint Declaration is essentially about China's resumption of the exercise of sovereignty over Hong Kong and arrangements for the transitional period," he said. "It is a pure distortion of history and law for the UK to claim any 'obligation' over Hong Kong citing the Joint Declaration."

In a separate statement, a Hong Kong government spokesman also called on foreign governments to honour international law and the basic principles of non-intervention, and not attempt to interfere in the city's affairs.

"Any objective person will see that since the implementation of the Hong Kong national security law, stability, which is vital to business activities, has been restored to society and national security has been safeguarded in the [city]. Our people can continue to enjoy their basic rights and freedoms in accordance with the law," the spokesman said.