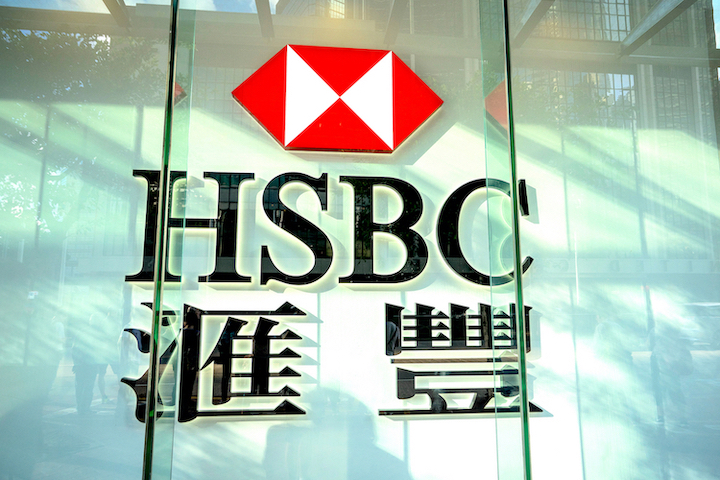 HSBC faces questions over disclosure of alleged money laundering to monitors
HSBC discovered a suspected money laundering network that received $4.2bn (£3bn) worth of payments, it has emerged, raising questions over whether it disclosed the information to US monitors who at the time were ensuring the bank cleaned up its act.
Insiders who spoke to journalists as part of a joint investigation by the Guardian and the Bureau of Investigative Journalism, have suggested that HSBC may not have appropriately shared the information with the monitoring team installed by US regulators in 2012 after HSBC allowed drug cartels in Latin America to launder hundreds of millions of dollars through its accounts.

A redacted internal HSBC report, published last week by authorities in South Africa, suggests the bank uncovered the previously undisclosed multibillion-pound network as early as 2016, while it was trying to assess its potential exposure to the controversial Gupta family, who were embroiled in a national corruption scandal in South Africa. The Guptas have denied any wrongdoing.

The report – which represents findings at the time – identified three companies with accounts at its Hong Kong branch that media reports had previously concluded were controlled by associates of the Gupta family. While tracing funds flowing from these companies, bank investigators uncovered what they suspected was a professional money laundering network controlled by unrelated parties.

The network was identified as involving 92 HSBC Hong Kong accounts that received $4.2bn worth of payments between 2014 and 2017, some of which may have been used for legitimate purposes. When the report was circulated in 2017, 60 of these accounts were still open.

Money flow from Gupta-linked companies into this network was "contained and minimal", the bank concluded, amounting to just £12m. The majority of funds passing through the network appeared to be from multiple users not connected to the Guptas.

The bank, which is headquartered in London, would have been expected to disclose the information to an independent monitor brought in by the US Department of Justice (DoJ) in 2012, when criminal proceedings were deferred on condition the bank reform its anti-money laundering checks.

A number of former members of the DoJ monitoring team say they were never made aware of the network, raising questions over whether HSBC was fully transparent with the monitor, which was meant to keep tabs on the bank as it tried to improve its anti-money laundering standards.

"HSBC never voluntarily disclosed money laundering to us. They waited to be asked about it," one ex-monitoring team member, who agreed to speak on the condition of anonymity, said. "As far as I'm aware, this particular report … was never disclosed to the monitor," they said, adding that this appeared to be a bigger money laundering network than any they had identified at the bank.

HSBC said in a statement that it was illegal to disclose information it had shared with government authorities, and said "specific discussions with our former monitor remain confidential".

"HSBC is committed to preventing criminals from accessing the financial system," the bank said. "We actively look for unusual activity and when we become aware of customer accounts being used to facilitate financial crime, we take appropriate action, including closing those accounts."

The bank is now facing questions from politicians, who are also taking aim at regulators over whether they can effectively hold executives to account. US senator and former democratic presidential candidate Elizabeth Warren said the report came shortly after HSBC received "mere slaps on the wrist for previous violations. Instead of relying on toothless deferred prosecution agreements like HSBC's, the DoJ and Treasury must hold the executives of these giant banks personally accountable for allowing money laundering and other crimes [to take place]."

It is understood that HSBC was forced to release the report after a legal summons from the Zondo commission inquiry in South Africa, which is examining claims of high level corruption, including those against former president Jacob Zuma and members of the wealthy Gupta family, who have been accused of bribery, money laundering and political patronage, which they deny. Zuma, who was jailed earlier this month for failing to give evidence to the inquiry, has also denied any wrongdoing.