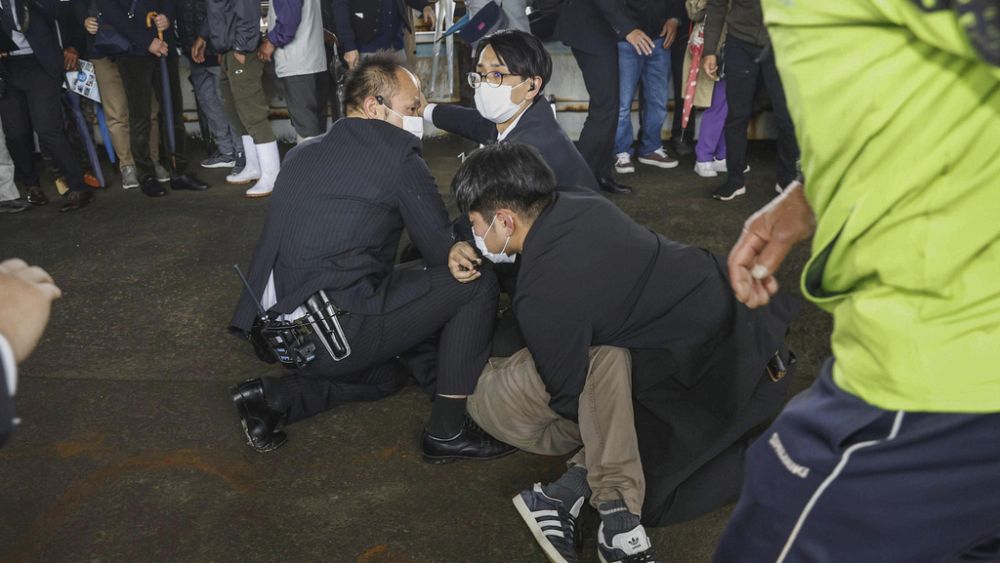 Japan PM escapes unharmed after man throws explosive device
Japan's Prime Minister Fumio Kishida was evacuated unharmed after someone threw an explosive device in his direction while he was campaigning at a fishing port in western Japan, officials said.
Police quickly apprehended a suspect by wrestling him to the ground as screaming bystanders scrambled to get away.

A young man believed to be a suspect was arrested at the scene after he allegedly threw "the suspicious object," Chief Cabinet Secretary Hirokazu Matsuno told reporters. Matsuno refused to comment on the suspect's motive and background, saying police are still investigating.

According to NHK television, the country's public broadcasting cooperation, the explosion occurred at the western Saikazaki port just before Kishida was to begin his speech.

No injuries were reported in the incident and Kishida was taken to Wakayama prefectural police headquarters.

The incident came only nine months after Kishida's predecessor, Shinzo Abe, was assassinated while delivering a campaign speech in the western city of Nara.

In a country known for public safety and tight gun controls, the assassination led to the resignation of top local and national police chiefs and a tightening of security guidelines for political leaders and other prominent people.