Kentucky Fried Chicken is doing away with five of its menu items to streamline ordering for customers.
Kentucky Fried Chicken is paring down its menu, eliminating five familiar favorites as the fast food chain works to streamline options for customers, USA Today reported.

Popcorn chicken, Kentucky fried chicken wings, Nashville hot sauce, strawberry lemonade, and chocolate chip cookies are being dropped from the menu. The changes began rolling out in November.

In an interview with USA Today, KFC US director Brittany Wilson said the changes should make ordering easier for customers.

"We've narrowed down options for customers, making it easier for them to decide what to order and focusing on menu items that we do best," she said.

The new menus are being rolled out nationwide, Fox Business reported, and will provide space for new ideas at the longstanding fast food chain.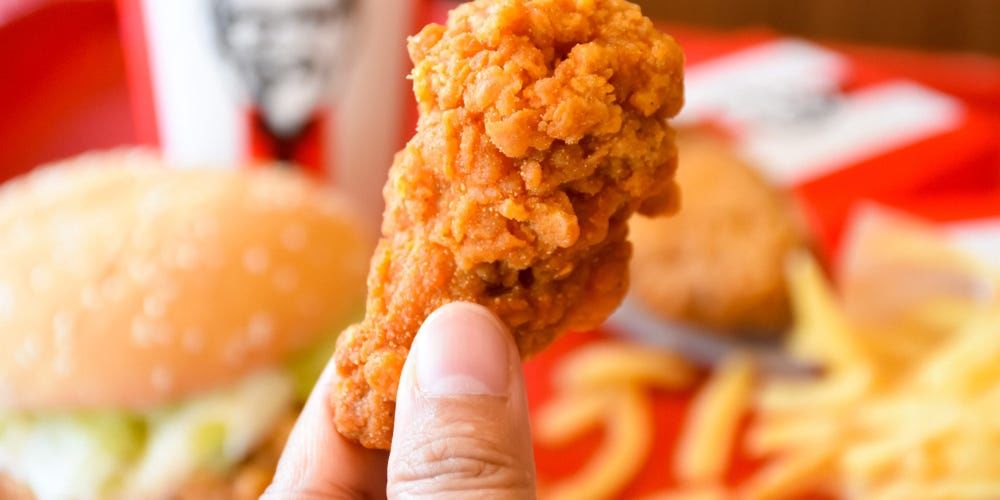 "We took a deep look at the mix of the menu to see where consolidation would make sense, and we rolled out new menu boards in November 2022," Wilson told Fox. "Though we are removing a few items, it will allow us to make room for some new, exciting additions to the menu in 2023."

She did not name any new items, but the fast food chain rolled out some new items in recent weeks. On February 6, KFC announced it would add Kentucky Fried Chicken Wraps to the menu nationwide.

According to a press release from the chain, the wraps were mentioned more than 42,000 times on social media following a test run in Atlanta.

"Wraps fans have been begging for fried chicken wraps to return, and we're answering the call with our new finger lickin' good KFC Wraps," said US chief marketing officer Nick Chavez. "Two KFC Wraps for $5 is a steal. Whether you crave a Classic Chicken Wrap or are looking to turn up the heat with Spicy Slaw, we've got you covered."

Still, for some on social media, it will take time to adjust to the reduced menu.

"Why not drop the unpopular items and keep the popular ones?" one person tweeted.

"No popcorn chicken? So what's that mean for the famous bowl?!" another chimed in.