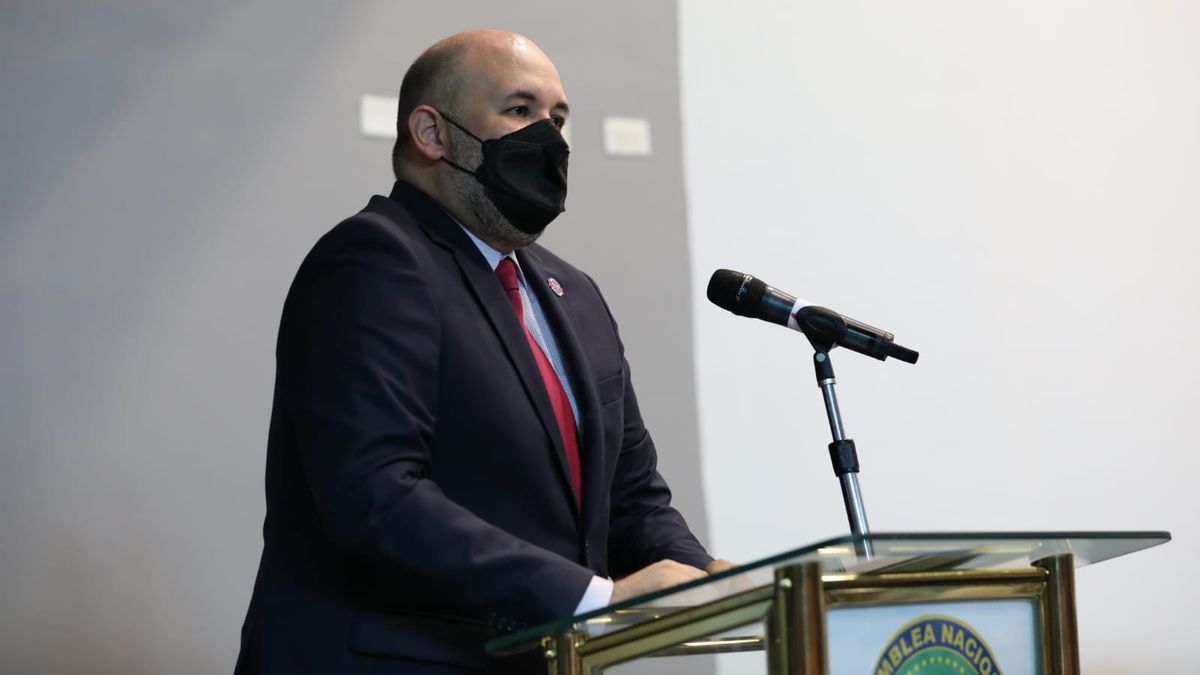 Magistrate Juncá points out that it is time to eliminate the "waste" of the electoral system
The magistrate also ruled on specific points such as the participation of women in politics and on the electoral jurisdiction.
The president of the National Electoral Reform Commission , Alfredo Juncá, assured that what is related to the issue of the quotient, half quotient and residual has generated dissatisfaction in the population. "We need a system that clearly shows that the one who won is the one with the most votes. Let's make the change, let's take advantage of this moment to eliminate waste," he said. Juncá insisted that the aforementioned system is exhausted and that a way must be found to guarantee the proper allocation of seats.

He said this after the National Assembly declared itself in permanent session for the discussion of bill 544, he assured that he would support the Electoral Reform Commission because for him the function of legislating that the Constitution gives to the National Assembly is for improve the proposals, not to back down. The magistrate stated that during the first debate there were advances but also setbacks because core points were not touched, for this reason he indicated that despite the different positions, it should be discussed to improve the Electoral Code.

In addition, in another aspect, he pointed out that perhaps the electoral jurisdiction is not what Panama needs, he stressed that in the 2019 elections there were few requests for its lifting, less than 3%. "We have to make our process much more accessible, that electoral justice is much faster and achieve electoral equity; we must eliminate the electoral jurisdiction," he said.

Regarding funding for free applications, he said that it is appropriate to support the increase because 15% of the population supports this system. "This leads us to believe that increasing funding for free application from 3.5% to 15% is only fair, this is a reform that means an advance in our system ... I am not saying it because it occurred to me, the figures speak for themselves, "he added.

The magistrate also spoke out on specific points such as the participation of women in politics, said that for more than 30 years there has been a commitment to women. "Without women there is no democracy, let us support women in this fight," she said. On the other hand, he stressed that according to the studies carried out, the more diversity there is, the better governance there is. Juncá ended with: "We have to guarantee that at least in the internal elections of the political parties there is gender parity."

Finally, he invited citizens to intervene and get involved in these matters. "It is not worth staying at home, it is not worth thinking that this is for later, this is the time when we are reviewing our code, he said.