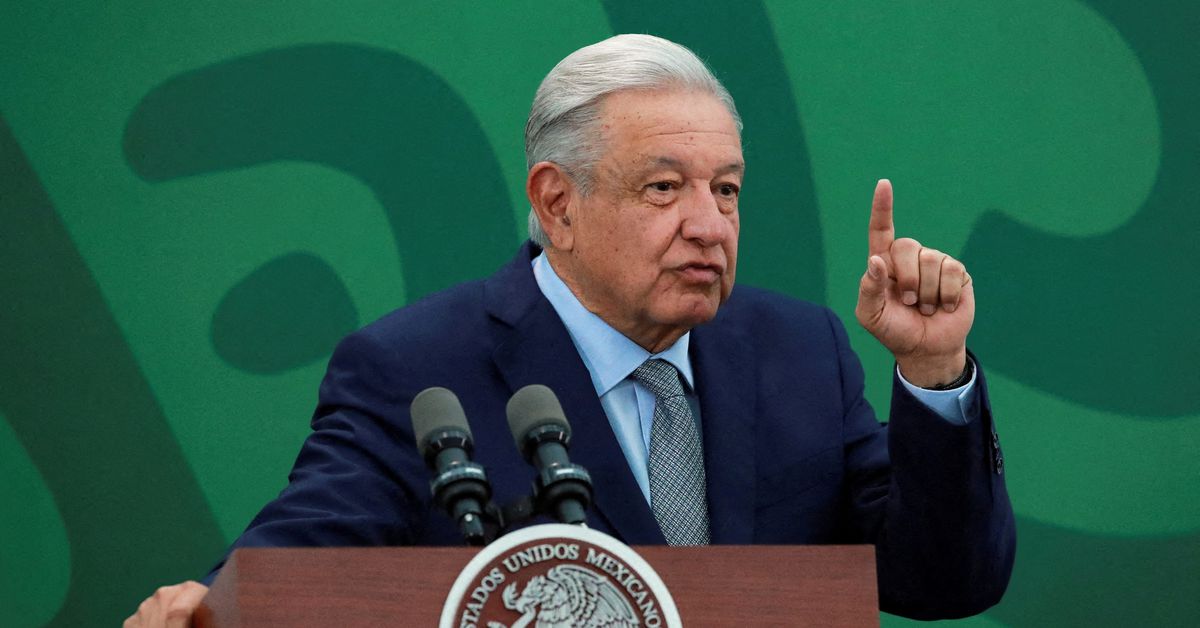 Mexico denies cartels control parts of country, rejecting Blinken remark
Mexican President Andres Manuel Lopez Obrador on Friday denied that parts of his country are controlled by drug cartels, responding to recent comments from U.S. Secretary of State Antony Blinken.
Blinken said in a congressional hearing on Wednesday that it was "fair to say" that parts of the country were controlled by cartels instead of the government.

"That is false," Lopez Obrador said in a regular news conference. "There is no place in the country that does not have the presence of authorities."

Blinken had also said that the opioid fentanyl coming from Mexico was killing both Americans and Mexicans. Lopez Obrador has denied in recent days that Mexico is responsible for the quantities of the drug coming into the United States.

"More fentanyl reaches the United States and Canada directly than reaches Mexico," Lopez Obrador said last week.

The comments also follow a report from the U.S. State Department which said credible evidence existed of human rights abuses such as killings by officials, government-led disappearances and torture in Mexico.

Lopez Obrador had rejected the findings, calling the department "liars" on Thursday.

He appeared to take a softer tone against the United States on Friday, saying that Blinken, whom he called a good guy, was "just doing his job."

Lopez Obrador has pointed to fentanyl being trafficked across the border by U.S. citizens, rather than undocumented migrants, and blamed the crisis in part on a deterioration of family values and lack of government support for families.

The Mexican leader also alleged that the outcry from the United States was politically fueled, coming ahead of the 2024 elections.

A Reuters investigation found that Mexico had dramatically upped drug lab raid numbers conducted during Lopez Obrador's administration, which two security sources and former senior law enforcement figures said are not credible.

"I can tell Mr. Blinken, we're constantly destroying labs," Lopez Obrador said.

The back-and-forth between the neighboring countries over drug trafficking follows the death of two Americans and a Mexican bystander at the hands of a believed drug gang in the northern border town of Matamoros.