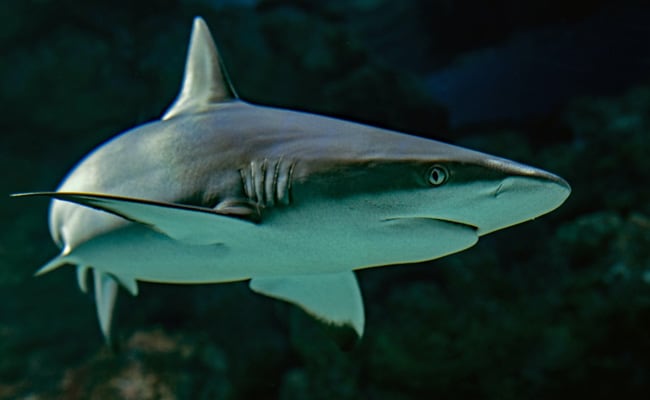 Missing Argentine Man Found In Shark's Stomach, Family Identifies Him By His Tattoo
Mr Barria's family members were able to identify his body based on a distinct tattoo that was visible.
The remains of an Argentine man who went missing earlier this month were discovered inside the stomach of a shark, Metro reported. As per the report, 32-year-old Diego Barria was last spotted riding his bike near the coast of Argentina's southern Chubut province on February 18. An extensive search was carried out, but authorities found no trace of him.

Ten days later, two fishermen said that they had caught three school sharks close to where Mr Barria's vehicle had been found. While they were dissecting the sharks, they found the remains of a forearm, and immediately contacted the coastguard authorities.

Daniela Millatruz, the head officer behind the search for Mr Barria, told local media that the fishermen had said "when they were cleaning [the sharks] they found human remains in one of them".

"We presume Diego had an accident and we are investigating if there was a vehicle involved," Ms Millatruz said.

Mr Barria's family members were then able to identify his body based on a distinct tattoo that was visible. Meanwhile, a DNA test is being conducted to confirm the remains are his.

Cristian Ansaldo, who heads up the police department in the city of Comodoro Rivadavia, said the school shark in which the human remains were found measured around 1.5 meters (4.9 feet). He added that there was a strong tidal surge the weekend Mr Barria vanished.

As to how he ended up in the water, Civil Protection spokesperson Jose Mazzei said, ''We currently have two hypotheses. One is that he was injured. And the other, which has more weight to it, is that - due to the damage to the quad - he was knocked unconscious on the coast and the strong high tide dragged him away.''

However, the exact cause of death remains unclear and all scenarios are now being investigated.