Laura Marling is among headliners performing at the free fundraising event this month
Laura Marling doesn't perform for free for just any fundraiser. But this summer the Brit Award-winning singer-songwriter is making a rare exception. Later this month, in a public garden in the shadow of The Shard, Marling will embark on one of her first live post-pandemic performances in a bid to raise money for the people of Myanmar.

The festival, organised by Burmese food writer, author and activist MiMi Aye, alongside artists' collective Raise Three Fingers, broadcaster Helen Zaltzman and other volunteers, takes place on August 22 at Marlborough Sports Garden near Borough Market. Marling will headline with Get Cape. Wear Cape. Fly, alongside live comedy, photography exhibitions, artists' workshops, craft fairs and a charity auction.

The name Raise Three Fingers is a nod to the physical gesture used by those who oppose the dictatorship in Myanmar, and the aim is to recreate the atmosphere of a family-friendly Burmese festival, known as a pwè, says Aye.

Aye wants to raise awareness of the increasingly dire situation in her home country. "Although the situation is even worse than it was at the start, [in February], Myanmar has fallen off most people's radars," she says, desperate to help. "No one involved with this event will be able to rest unless we've done as much as we can to end the nightmare that our loved ones are suffering."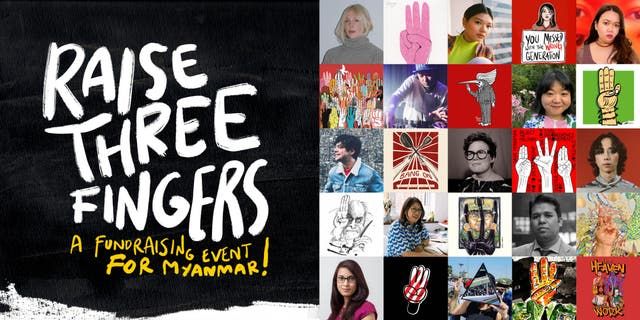 The political emergency there is growing critical. In February, the country's elected government was overthrown by the Burmese army and since then more than 900 civilians have been killed, including more than 70 children.

The effects of the coup are continuing to wreak havoc across the country. More than 5,000 other people in Myanmar have been arrested and detained since February, including artists, writers, poets and comedians, simply for speaking out against the Burmese army's brutality. The third wave of the pandemic is now also hitting the country - it is estimated that the population will be decimated by at least 10-15 million because of coronavirus. Aye's uncle passed away from Covid in Myanmar last month.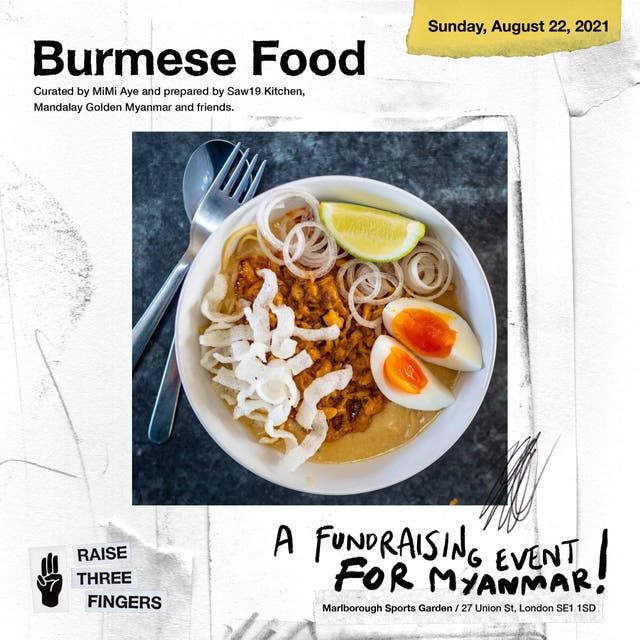 Entry is free but donations will be encouraged, with all proceeds going to charities Mutual Aid Myanmar, Advance Myanmar and Myanmar Crisis Action. "We're hoping as many people as possible will drop in and out all day."

If you are dropping in, be sure to make it in time for the charity auction, which will include a guitar donated by Marling herself. "We've been overwhelmed by her kindness," says Aye, hoping the singer's gift will boost funds raised on the day.

For attendees, it's a rare chance not only to see Marling in action, but to own a rare instrument played on by the singer-songwriter herself. Credit cards at the ready, say Aye and her fellow volunteers. After 200 days of catastrophe for the people of Myanmar, the least we can do is raise three fingers and show our support for one day.