Every other January, visitors flock to the quirky Republic of Whangamōmona to celebrate a place that "refused to be swallowed up".
Sometimes geographical features are named aptly, and New Zealand's Forgotten World Highway is definitely one of those.

Driving from the town of Taumarunui to Whangamōmona in Taranaki in the western part of New Zealand's North Island, makes you feel like you're winding through a part of the world that time forgot. It's a place where moas (now-extinct 8ft flightless birds) crashed clumsily through the forest and thick green vines and ferns twisted their way around ancient kauri and totara trees, the lush darkness punctuated only by magical shafts of green light stabbing through the forest canopy. The 87km road is twisted and unforgiving, but the pristine bush and scenic saddles make it worth it, as you drive towards the Republic of Whangamōmona, or "the Republic", as locals sometimes like to call it.

This tiny, remote town is well known in New Zealand as the place that refused to be swallowed up by new zoning regulations in the late '80s and consequently declared itself independent. It even has its own "passport". In fact, if you happen to turn up on Republic Day, held biennially in January, you can't actually enter the town without a one. It's obviously all a bit tongue and cheek, but it does stem back to a time when it was somewhat less of a joke – to 1989, when alterations were proposed to regional borders that would move Whangamōmona from Taranaki Province to Manawatu/Wanganui.

Gaylene Coplestone remembers it well. "David Walter was the mayor of Stratford District Council [the nearest big town] at the time. He was a good friend of ours and obviously very involved in local politics. He wasn't too pleased when they announced the borders were going to move."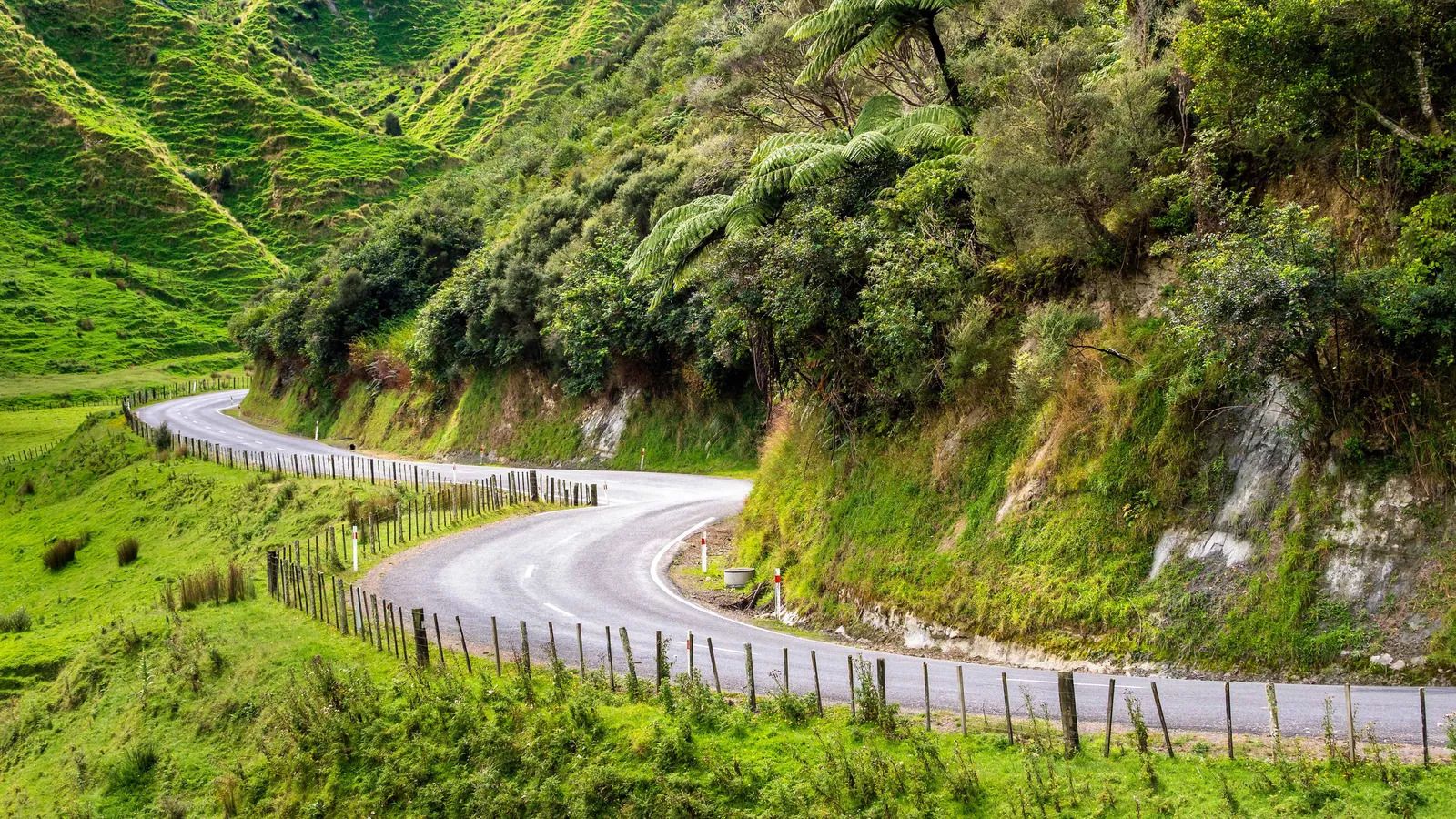 The Forgotten World Highway is one of the most scenic drives in New Zealand

The story goes that Walter was at the pub with some locals who were discussing how they shouldn't just take these changes lying down, and he said, "well you're all pretty revolting, why don't you revolt?" It was a light-hearted suggestion, but it sowed the seed for a novel way to protest. "No one had any clue back then how much it would put Wanga on the map," said Coplestone.

The idea quickly gained momentum, and on 2 November 1989, The Taranaki Daily News reported, "It [Whangamōmona] declared itself independent in protest at being taken from Taranaki to form part of the new Manawatu/Wanganui region." There was a gathering of more than 400 people (a large crowd for a small, remote village) all – peacefully – showing their dissatisfaction with the government's decision to change boundaries and leaving residents dealing with a regional council they feared would not support their tiny rural town.


No one had any clue back then how much it would put Wanga on the map

And so, it began. From that gathering of 400 people, Republic Day continues to be commemorated until now, bringing in up to 5,000 people at its biggest turnout. Visitors travel from all over New Zealand to attend the quirky celebrations. Vicki Pratt knows all about it, being one of the owners of the Whangamōmona Hotel, which is the centre of all township activity.

"On any normal day there's only 120 people in the whole region; in fact, only 10 who live in the town – and most of those are my family," she laughed. "But on Republic Day we regularly have up to 2,500 people."

The event is small-town New Zealand fun at its best: sheep racing down the main street; market stalls selling arts and crafts; dog trial demos; wood chopping; gumboot throwing and eel catching. The small fee – around NZ$5 – that you pay for your passport goes directly to the upkeep of the local community.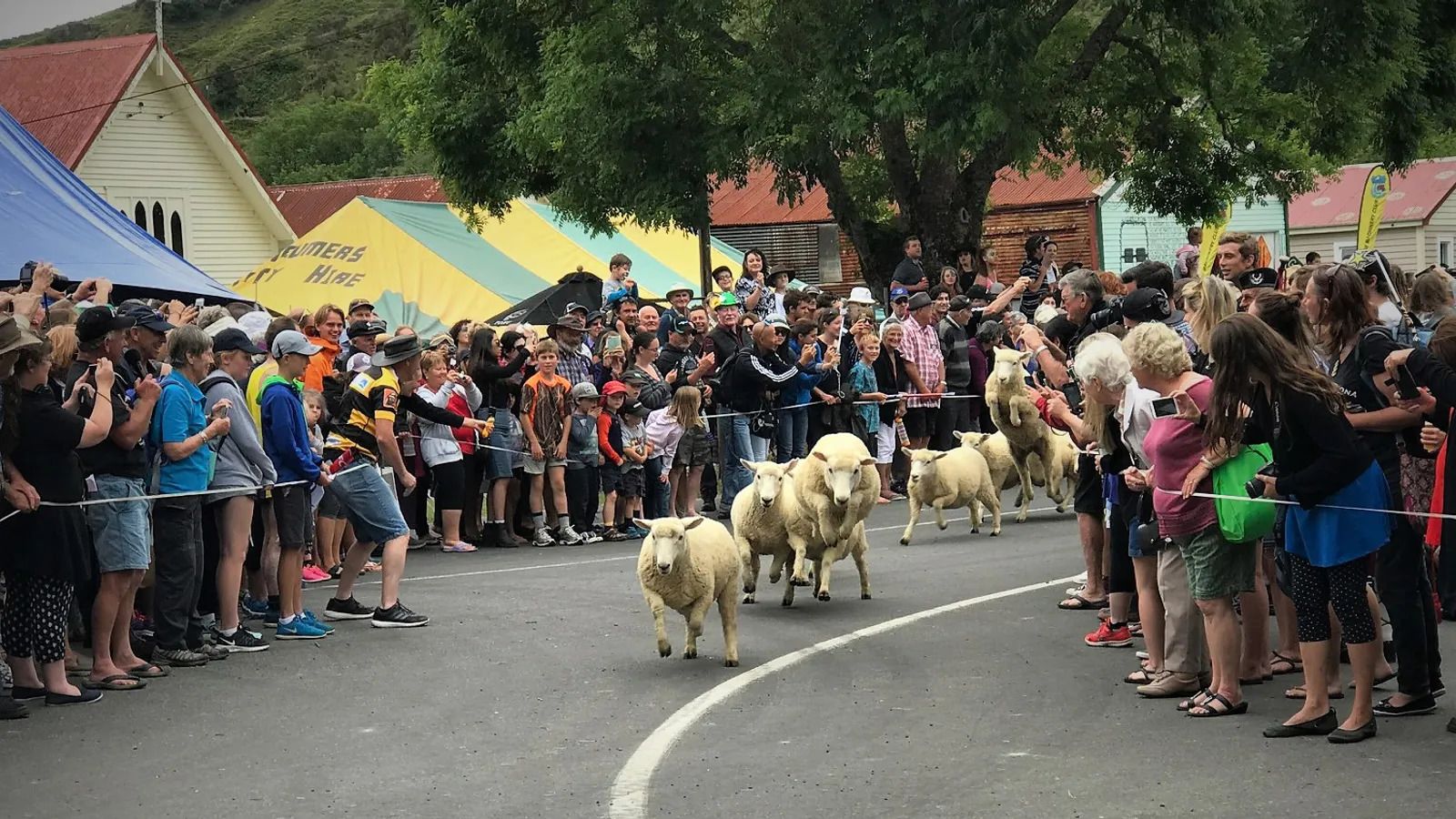 Republic Day, held biennially in January, includes events like sheep racing down the street

To add to the festivities, a "president" is elected every Republic Day. Currently occupying the seat of power is John Herlihy, who says that he "was kind of bulldozed into it by neighbours and grandkids in 2017". He added: "It all seemed like a bit of a laugh but when it came to the day, I was nervous driving down the road in front of thousands of people."

Herlihy remains the only living current or ex-president (unless you count Pratt, who stepped in as an interim when a president died in office). Ian Kjestrup (the first elected president) and Murt Kennard (who presided from 2005-2015) have both passed away, not to mention Billy the Gumboot goat (there were rumours of poisoning) and Tai the poodle who died of old age (despite speculation of an assassination attempt by another dog). No, you don't have to be human to be president of Whangamōmona; Sherman the cockatoo, Eunice the sheep and other animals have also run for election.

It's obvious people in these parts don't take themselves too seriously. "It's all been a bit of fun," said Herlihy, "but realistically the tourism it brings does help our remote community. We make NZ$15,000 from passport sales on Republic Day and another NZ$15,000 through the year with visitors wanting to get their passports stamped." This supports the town and the wider farming community significantly, with school needs, the upkeep of the hall and the church, and sending kids off on excursions like Spirit of Adventure (a well-known New Zealand youth development course that takes place at sea).

Like most residents, Herlihy loves living in "Wanga" even though it's so far from many modern conveniences. "It's old-fashioned New Zealand at its best," he said. "A neighbour broke his arm recently, and the next thing you know there are 10 people ringing up to see what he needed a hand with, docking or shearing or whatever."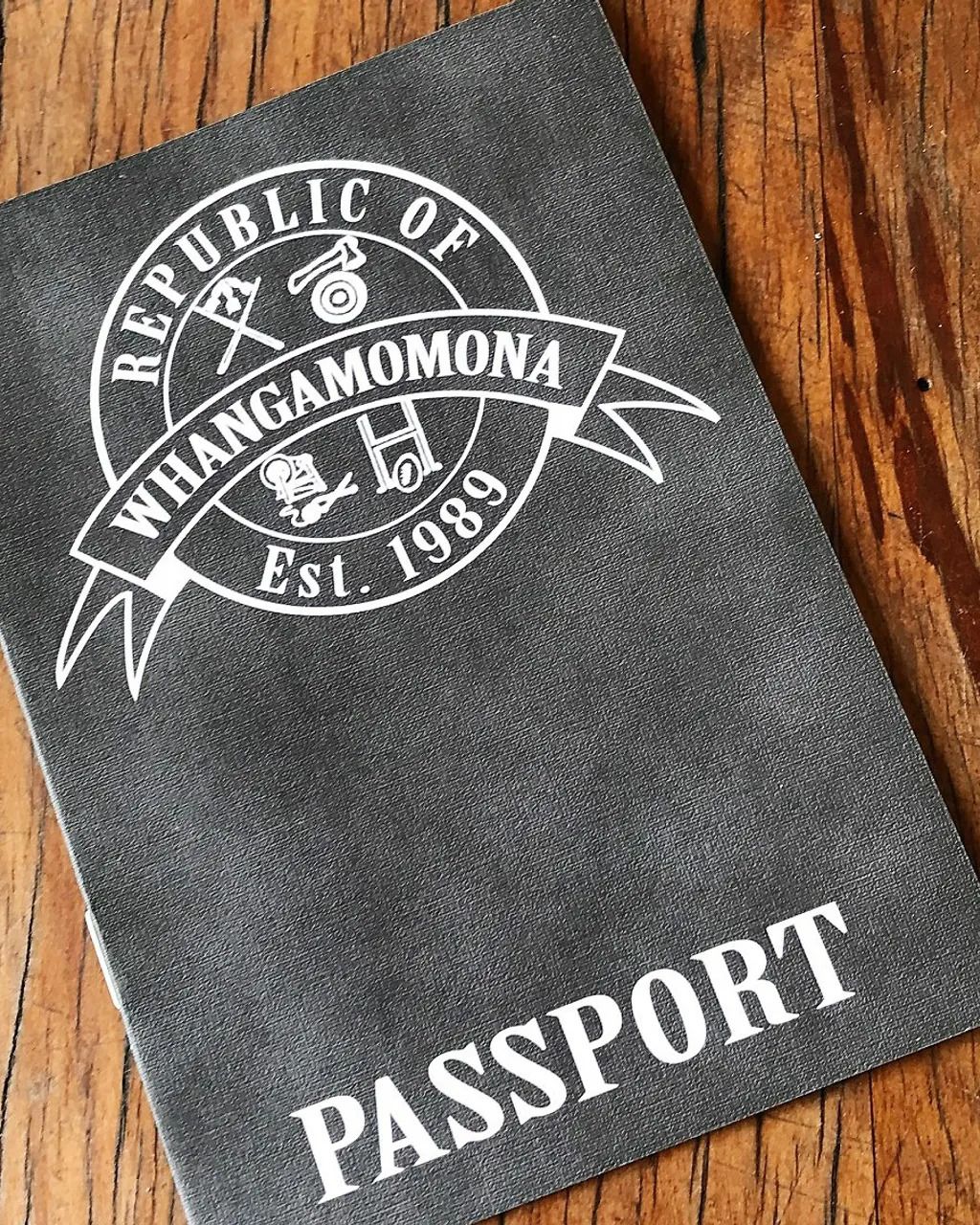 A "passport" costs NZ$5, and visitors need one to enter the town on Republic Day

Pratt agreed. "When you live somewhere like this you have to help each other. It's not out of the ordinary to drive half an hour to take petrol to someone who has run out on the Forgotten World Highway. It's so remote, and because of that you need to care for others – as well as be resourceful and resilient. There's no doctor, dentist, rubbish collections; we're an hour from the nearest town. We are strong Taranaki people and it's not really surprising we became a republic; we were already kind of independent."

This is a sentiment echoed by the current mayor of Stratford. "The declaration of independence was initially a protest and a bit of a middle finger to authorities," said Neil Volzke. "But it has grown way beyond that now. It really shows the true Kiwi spirit of innovation and independent thinking still exists, and that small places like Whangamōmona have a really strong sense of community. I think mocking the authorities comes as a bonus – you've got to love it!"


We are strong Taranaki people and it's not really surprising we became a republic; we were already kind of independent

This spirit can't be denied. New Zealanders have a history of paving their own way, even when it goes against the general flow – like the alternative style of boat building that finally lead them to victory in the 1995 America's Cup or the anti-nuclear stance of the 1980s that saw international nuclear-armed ships banned from their shores. This little town lost in some of the North Island's most primeval landscapes is the living embodiment of "sticking it to the man" when it's necessary.

And while it wasn't the original intent, it hasn't harmed that a bit of fame and some tourist dollars have come as part of the independence package.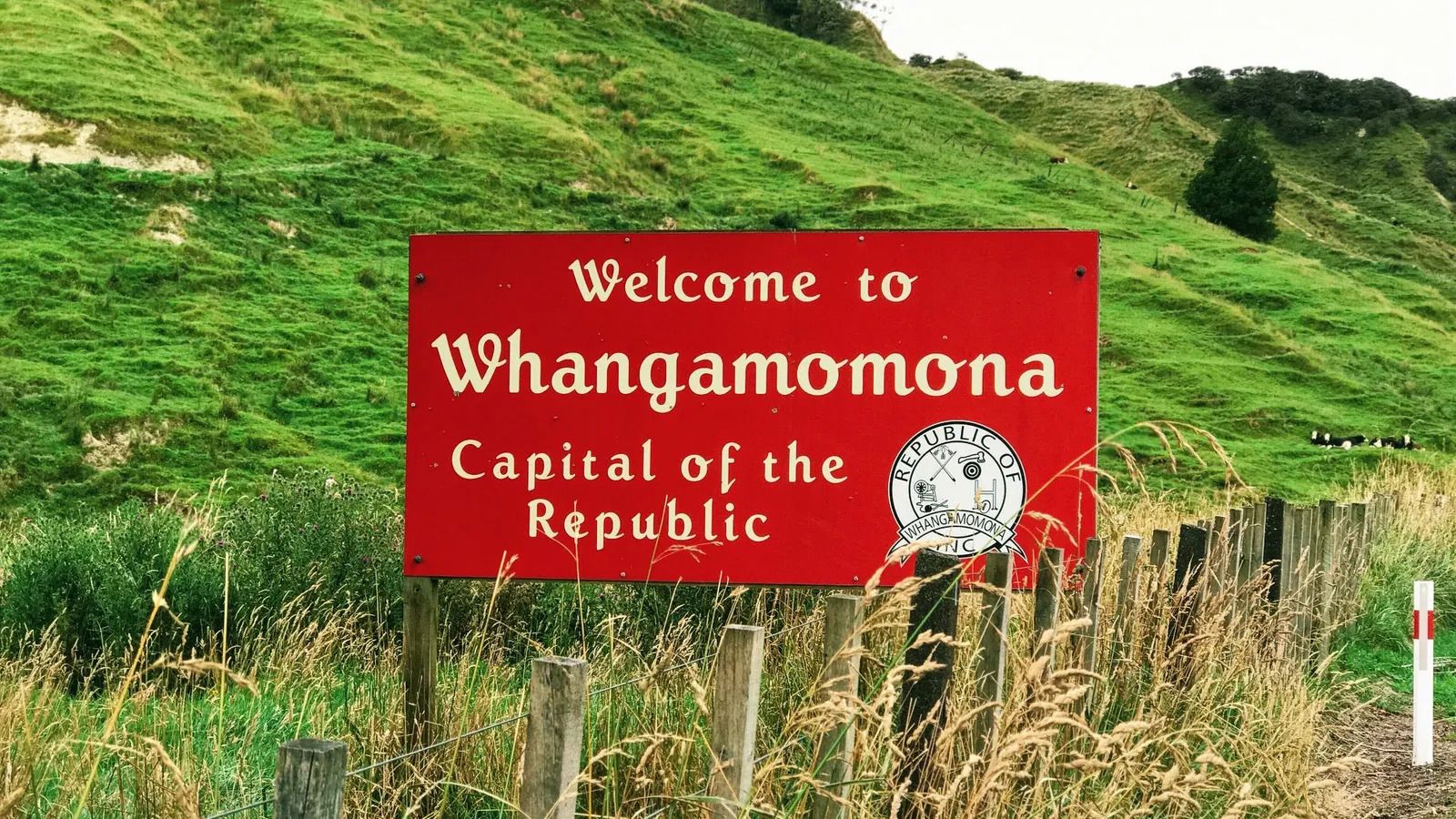 Whangamōmona declared itself independent in 1989 in response to new zoning regulations