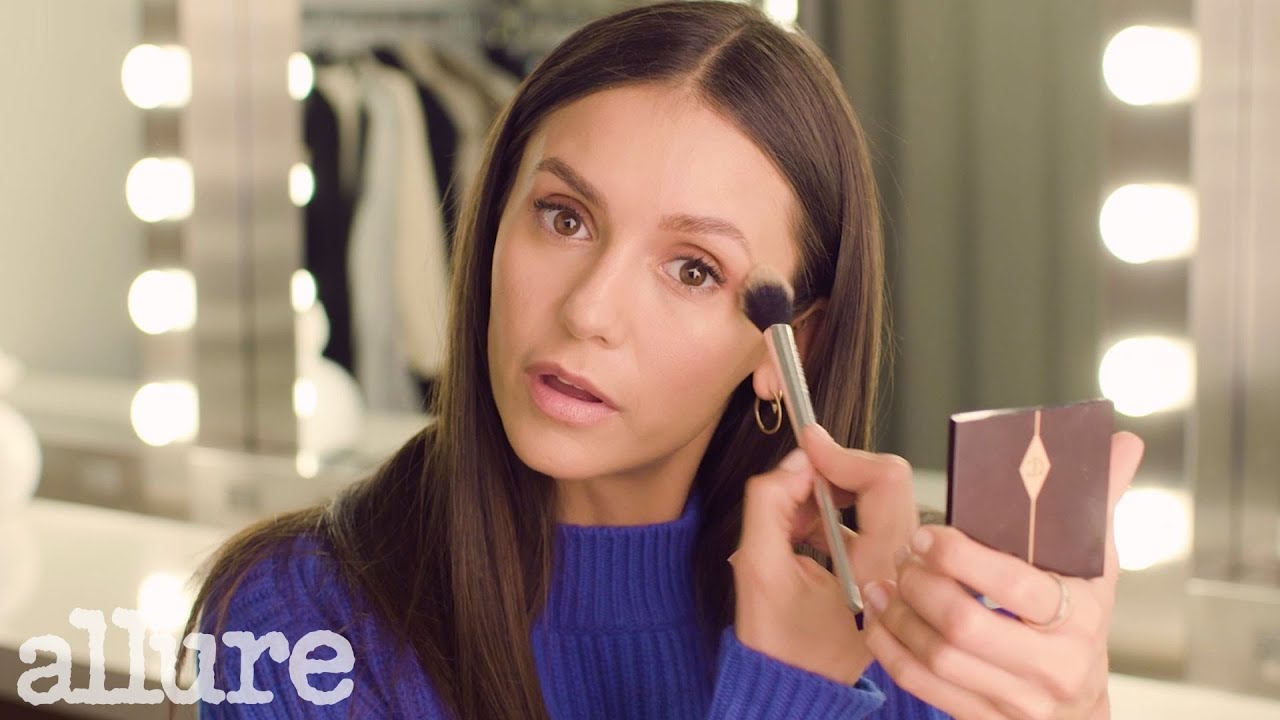 Nina Dobrev's 10 Minute Routine for Thick Brows & Plump Skin
Nina Dobrev shares her 10 minute beauty routine step-by-step—including her skincare process before applying makeup.
She reveals her foundation hacks for dark circles under her eyes and how she has learned at least one technique from the MUA she's worked with. Nina also admits how relieved she is to not have to tweeze now that thick eyebrows are a big beauty trend. Find out how she keeps her skin moisturized with busy schedule and a lot of travel.