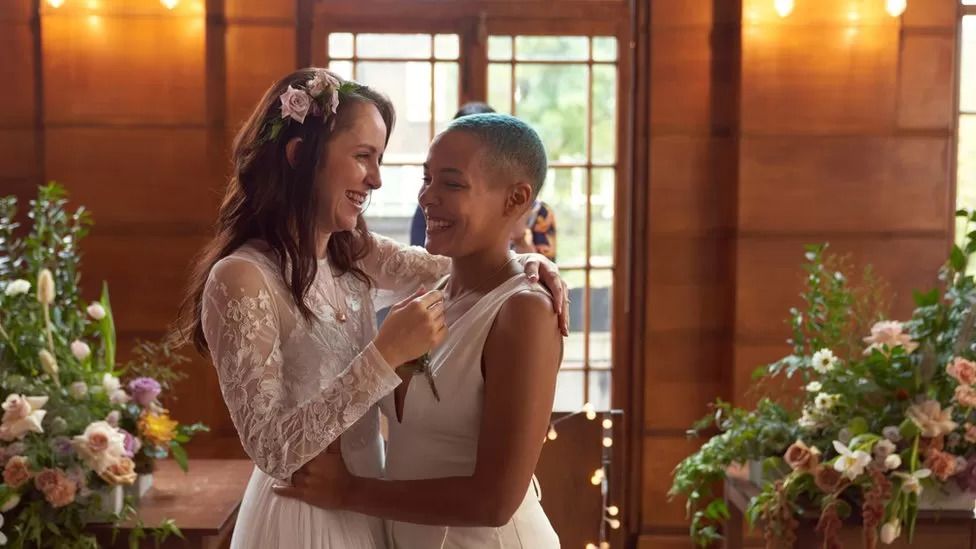 Number of people never married rises, census shows
The number of people who have never been married or in a civil partnership has continued to rise, official statistics show.
Data from the 2021 census for England and Wales show nearly four in 10 adults have never been married or been in a civil partnership, up from three in 10 at the start of the century.

The Office for National Statistics (ONS), which revealed the data, said it was "fascinating".

The census takes place every 10 years.

The proportion of adults who have never been married or in a civil partnership has risen steadily over recent decades.

In 2021, 37.9% of adults (18.4 million) had never been married or in a civil partnership.

This was up from 34.6% of adults (15.7 million) in 2011, 30.1% (12.5 million) in 2001 and 26.3% (10.5 million) in 1991.

The latest statistics also revealed the long-term increase in the proportion of adults who are divorced or who have had a civil partnership dissolved has slowed.

In 2021, the proportion of divorced adults was 9.1% (4.4 million), similar to the 9% (4.1 million) in 2011. In 2001, the proportion was 6.2% (2.5 million).

When looking at ethnic groups - after taking age into account - the highest proportions of adults who never been married or civil partnered are within the black, black British, black Welsh, Caribbean or African and "mixed and multiple" ethnic groups.

The lowest proportions are in the Asian, Asian British or Asian Welsh ethnic groups.

Meanwhile same-sex married couples and those in same-sex civil partnerships - who make up 0.42% of the population (201,000) - are more likely to be younger, have no religion and have higher-level qualifications than adults in opposite-sex marriages.

ONS demography topic lead Steve Smallwood said the census "gives us a fascinating picture of how society is changing".