In Fish Creek, Australia, a modular home by Archiblox helps its residents reconnect with nature and be self-sufficient.
Located in Fish Creek, a township Southeast of Melbourne, a modular getaway allows its owners to escape the whirlwind of the city and focus on their goal of more mindful living. Designed for energy efficiency and to have a minimal impact on the environment, Fish Creek House was inspired by the principles of permaculture and the homeowners' desire to be self-sufficient as they work towards minimizing their carbon footprint.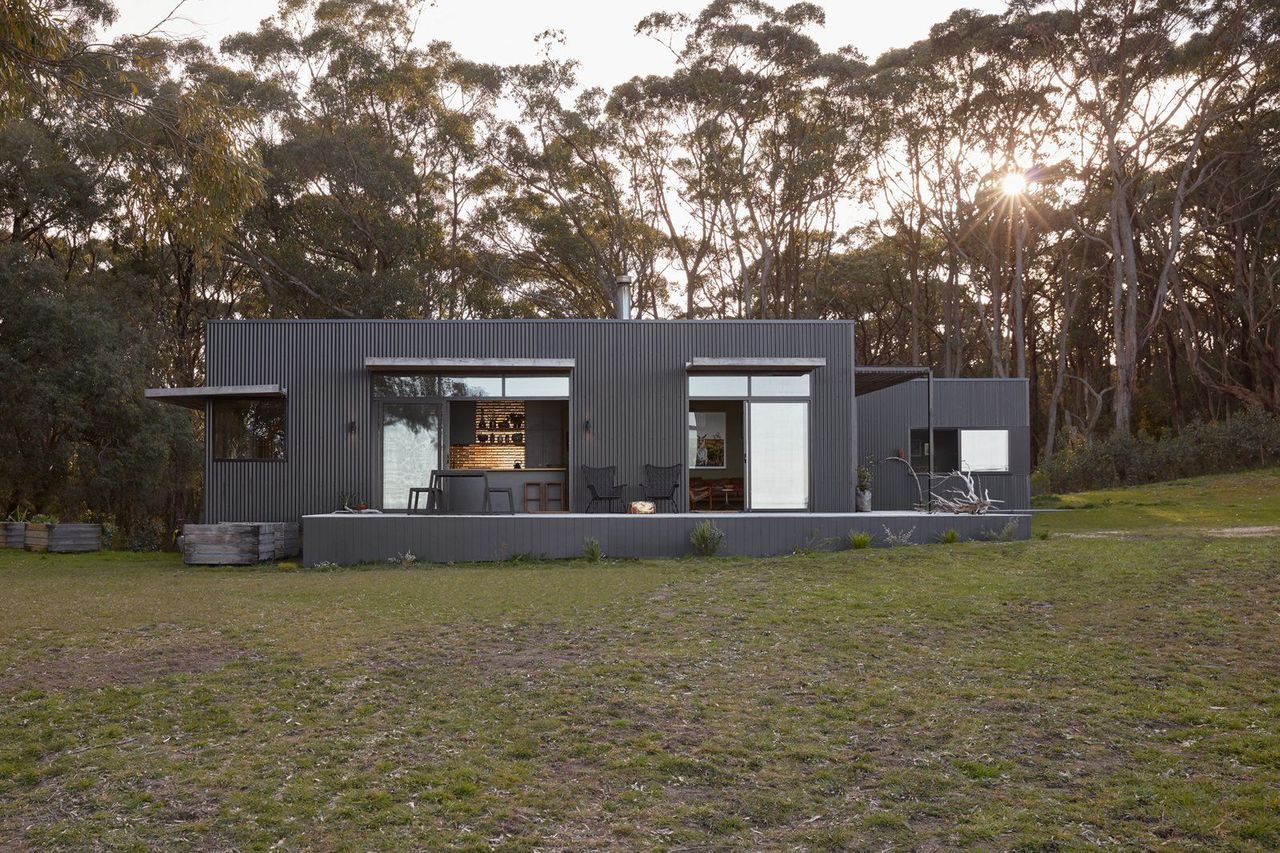 The Fish Creek modular home is designed to be energy-efficient and sustainable inside and out.

Unsurprisingly, the three-bedroom, 1,371-square-foot home is sustainable both inside and out. The design is separated into two modules-one for sleeping and one for living. The sleeping module is nestled against the edge of the forest and oriented to the northwest to provide protection from the wind. The living module, by contrast, faces the sea and offers stunning views via expansive walls of glass that open to the surrounding deck. Cavity sliding doors join the modules, acting as noise barriers between living and sleeping, and save on electricity by minimizing heat loss during the winter months.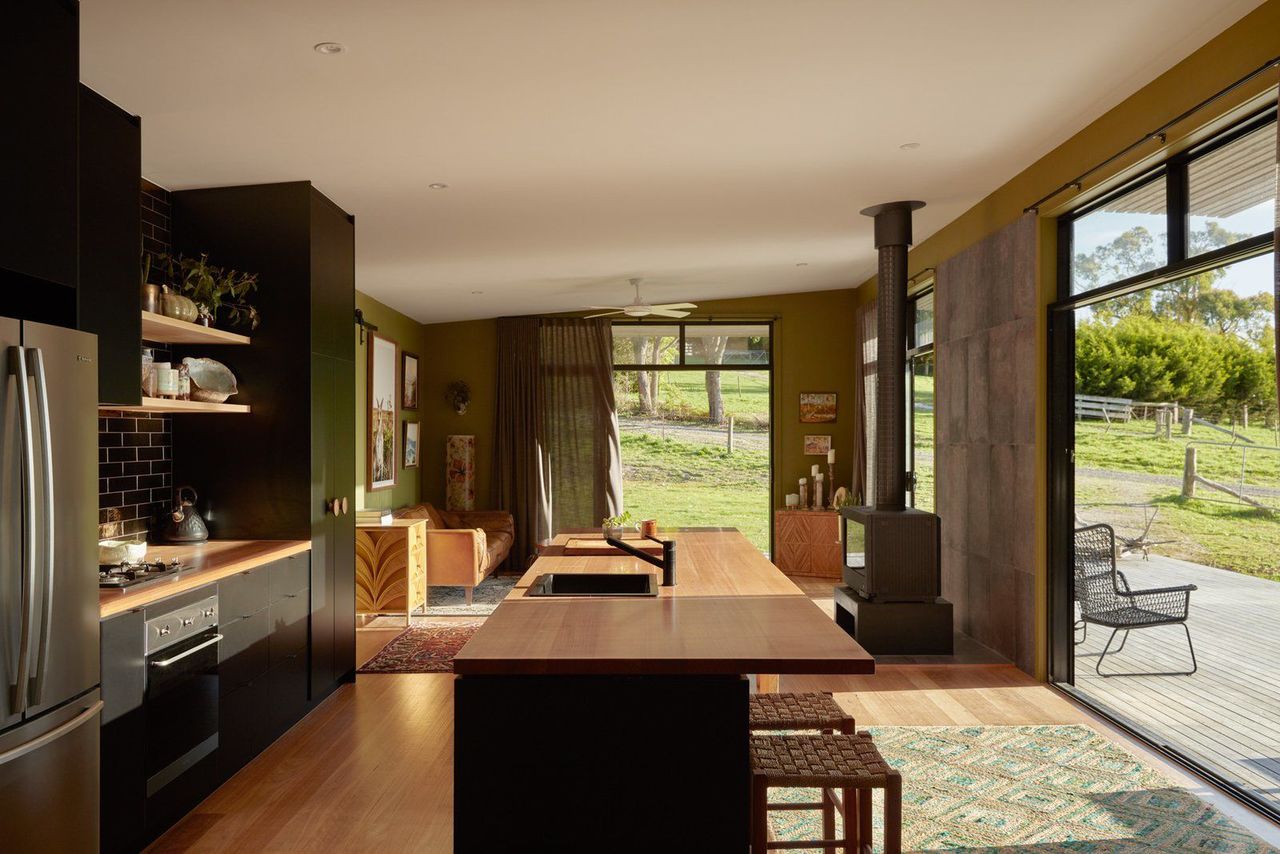 Extensive glazing keeps the open-plan living space bright and airy and provides expansive views, allowing the couple to immerse themselves in their rural surroundings. The hearth is a Horama Fireplace by Chiminees Philippe.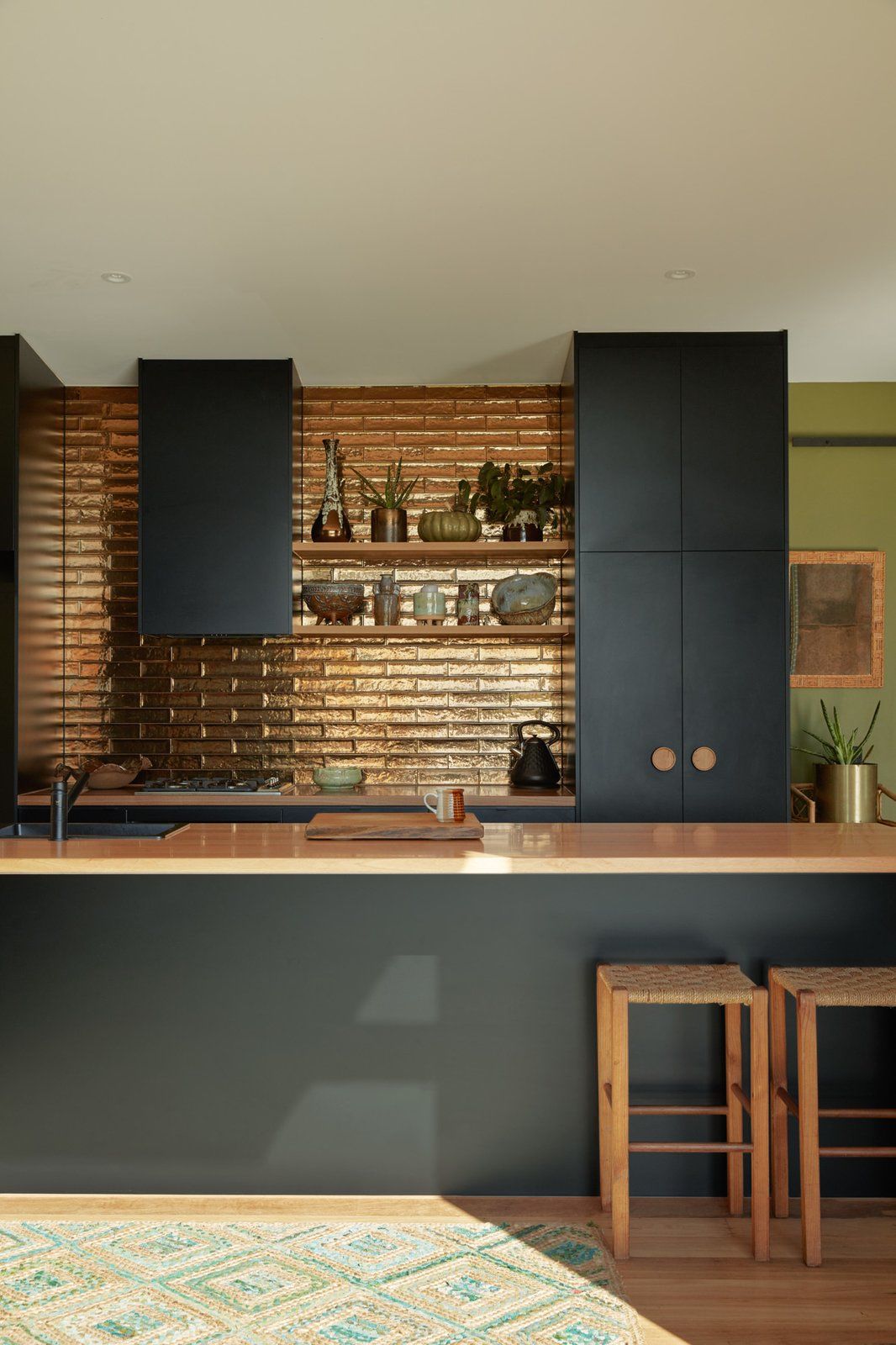 The kitchen backsplash tiles are Perini tiles in jaca bronze, their metallic glaze reflecting the natural light.

Other sustainable elements include rainwater tanks, a septic tank, a wood burner to provide heat in winter, and strategically placed operable windows and doors for cross ventilation in summer-all of which make the home at Fish Creek a self-sustaining gem. Most important, however, is the fact that the homeowners are in love their new abode and the green lifestyle it promotes.

"This home is designed specifically for us, it's truly unique, and is inspiring us to live off the land," say the clients. "It recharges the family, brings us closer together and with nature."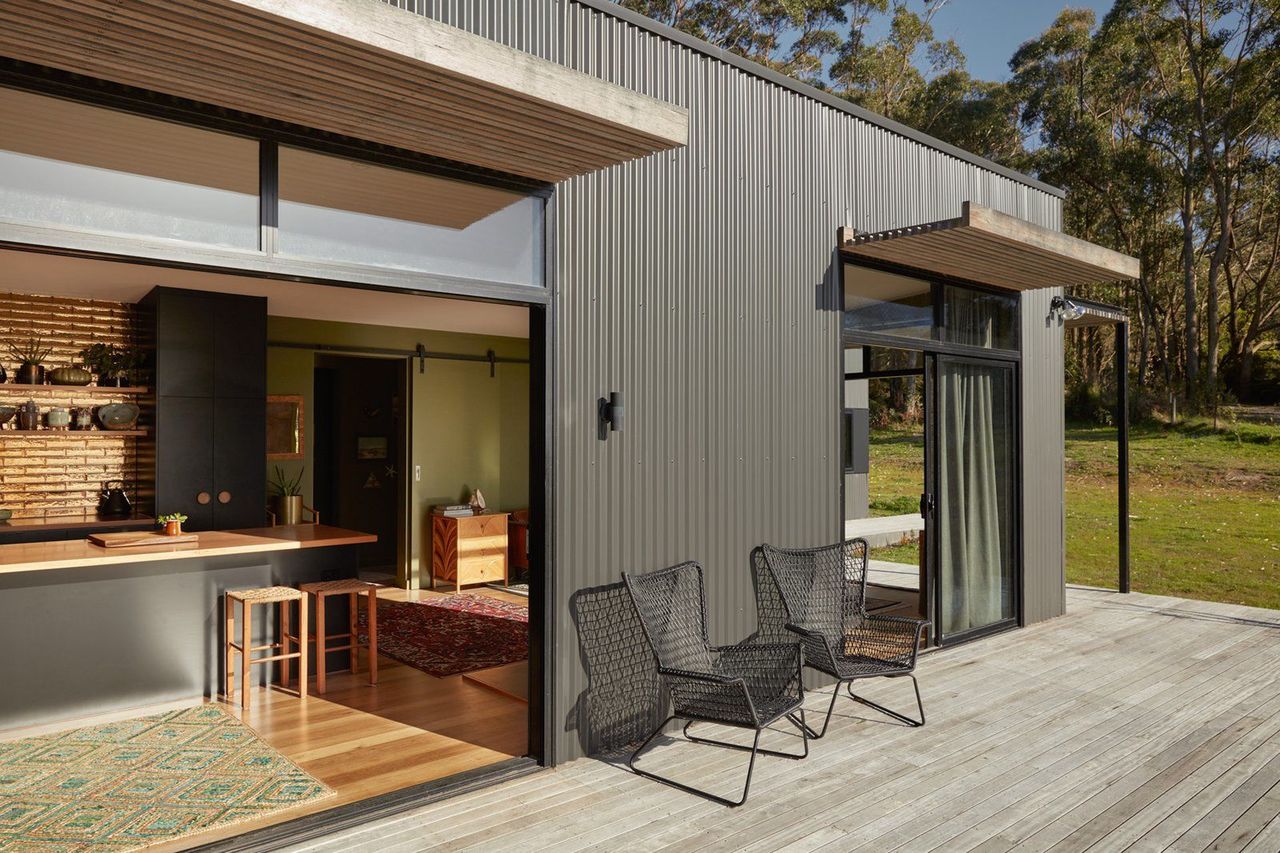 Positioned towards the north, raked ceilings and windows draw natural light into the living area, while eaves and awnings block the harsh summer sun.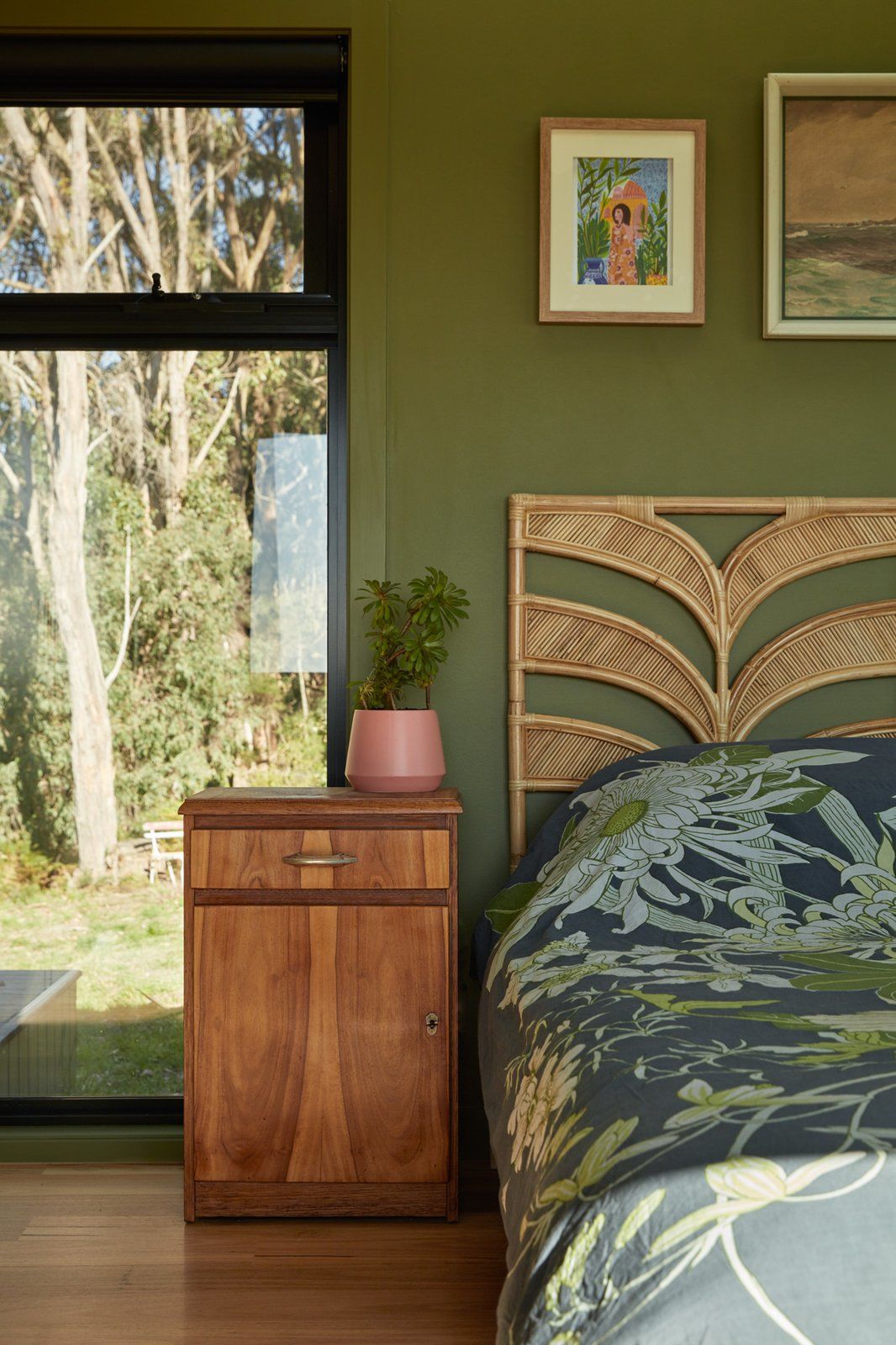 The main bedroom has a skylight positioned above the bed, connecting the space to the surrounding nature and flooding it with natural light.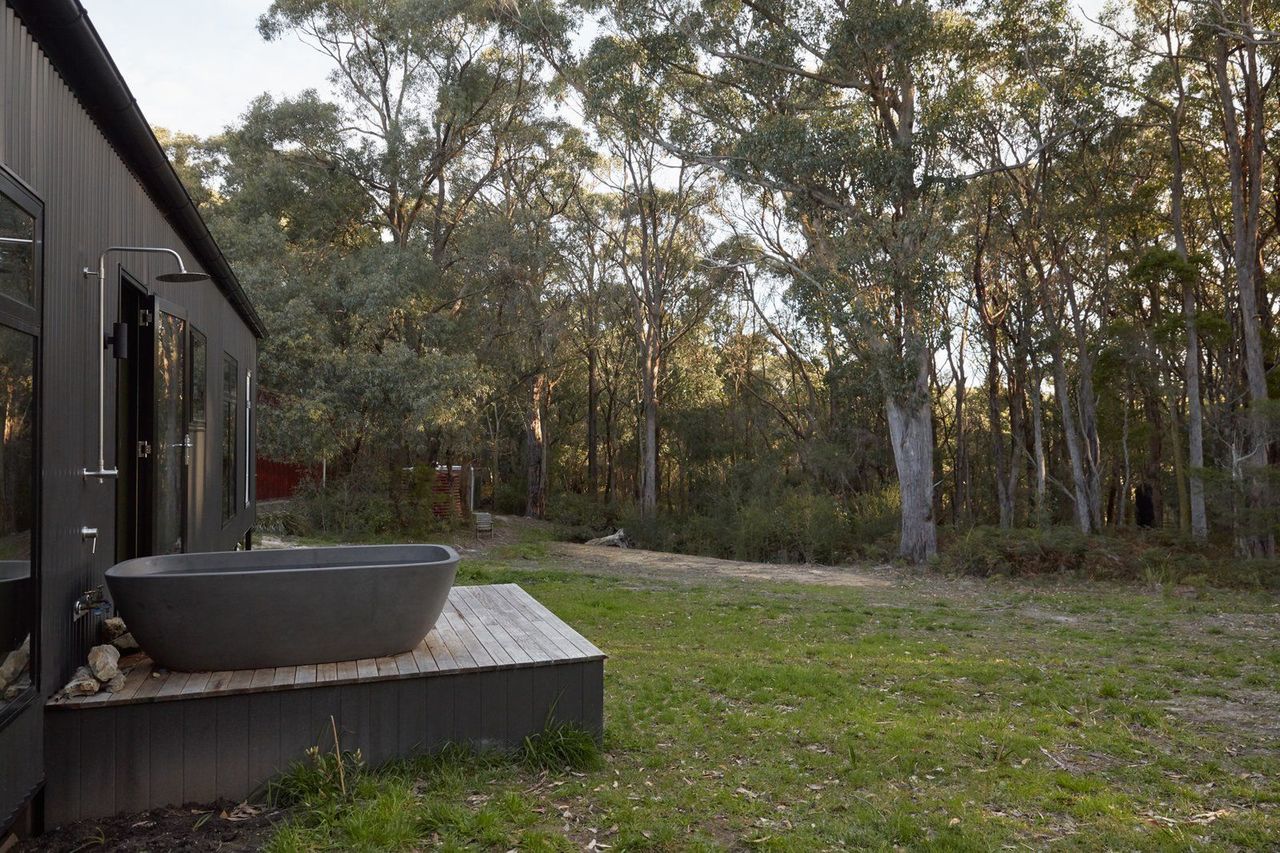 A single private deck to the south features an outdoor bath with a full, panoramic view.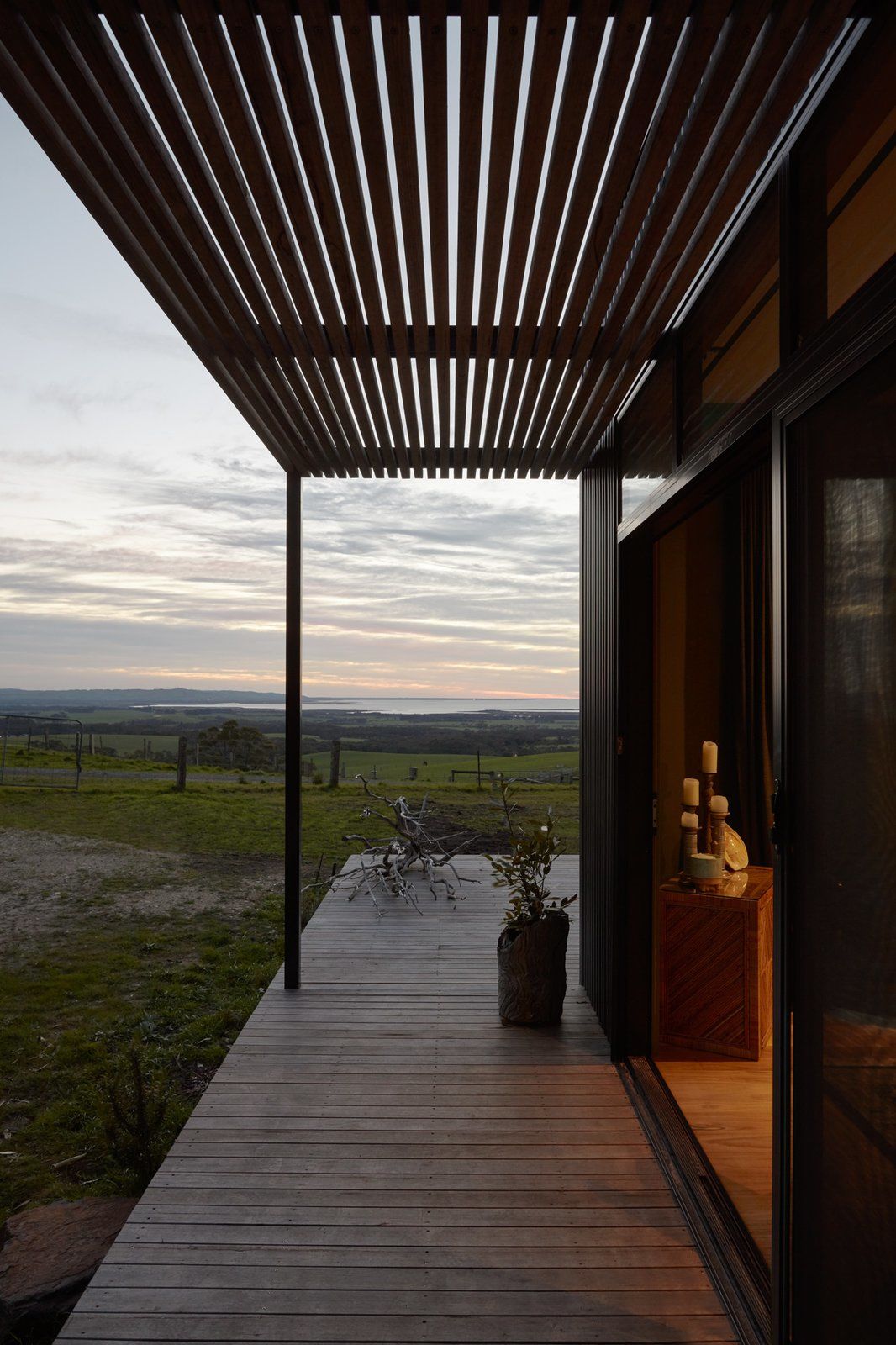 The prefab's external cladding is corrugated Colorbond in woodland gray; the pergola features natural timber hardwood battens.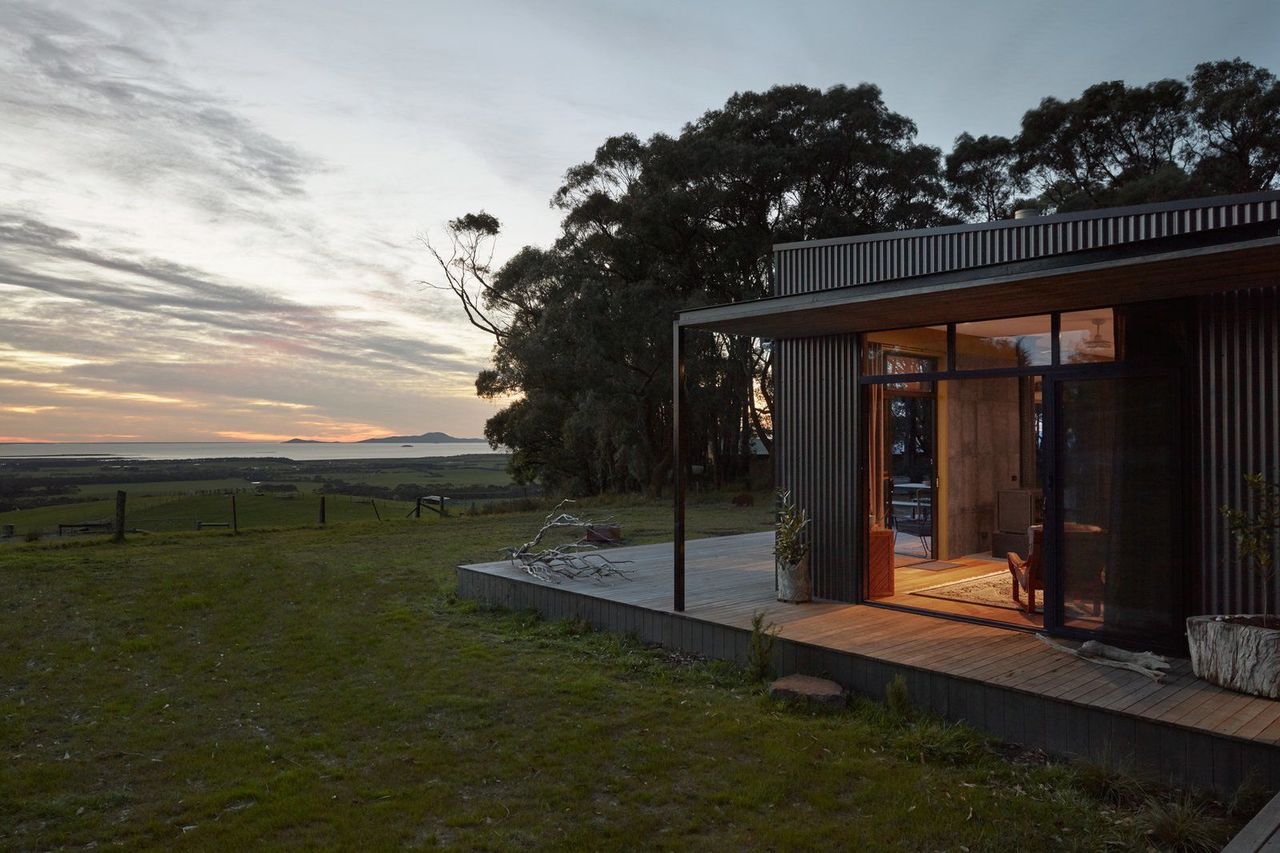 The orientation of the home captures the sunrise and moonrise over the water.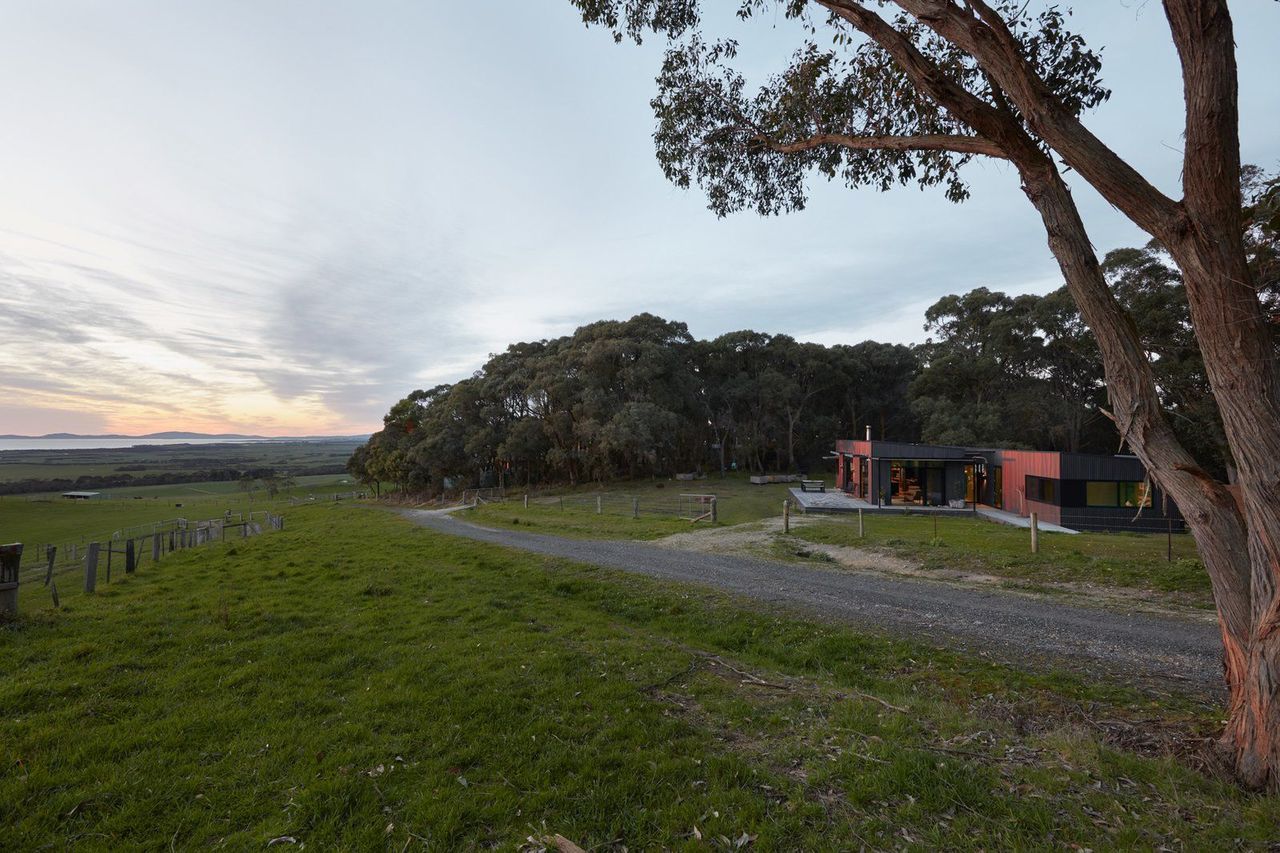 The CO2 emissions saved from the home's Solar Power PV system over three months equates to the planting of eight new trees.