L'OFFICIEL speaks to Cline about all the twists, triumphs, and tribulations in Outer Banks Season 2, as well as her role in Knives Out 2.
Just a month into the COVID-19 pandemic, audiences around the globe were momentarily distracted from the monotony of being stuck in their homes by Netflix's latest teen drama Outer Banks. Set on the coastal town of North Carolina, the series, which centers around actor Chase Stokes as the certified leader of the Pogues-a.k.a. the poor kids-John B. Routledge, an orphaned 16-year-old from the wrong side of the island, and his budding romance with wealthy Kook Princess Sarah Cameron, played by Madelyn Cline. However, dubbing this show a "teen drama" doesn't do it justice. Think The Goonies meets Romeo & Juliet meets The Warriors. The singular program combines forbidden love, class warfare, murder, mystery, and anything else that writers deem fitting. Following the premiere of the latest season, Cline opened up to L'OFFICIEL about all the major moments from Outer Banks Season 2. *WARNING: Spoilers ahead.*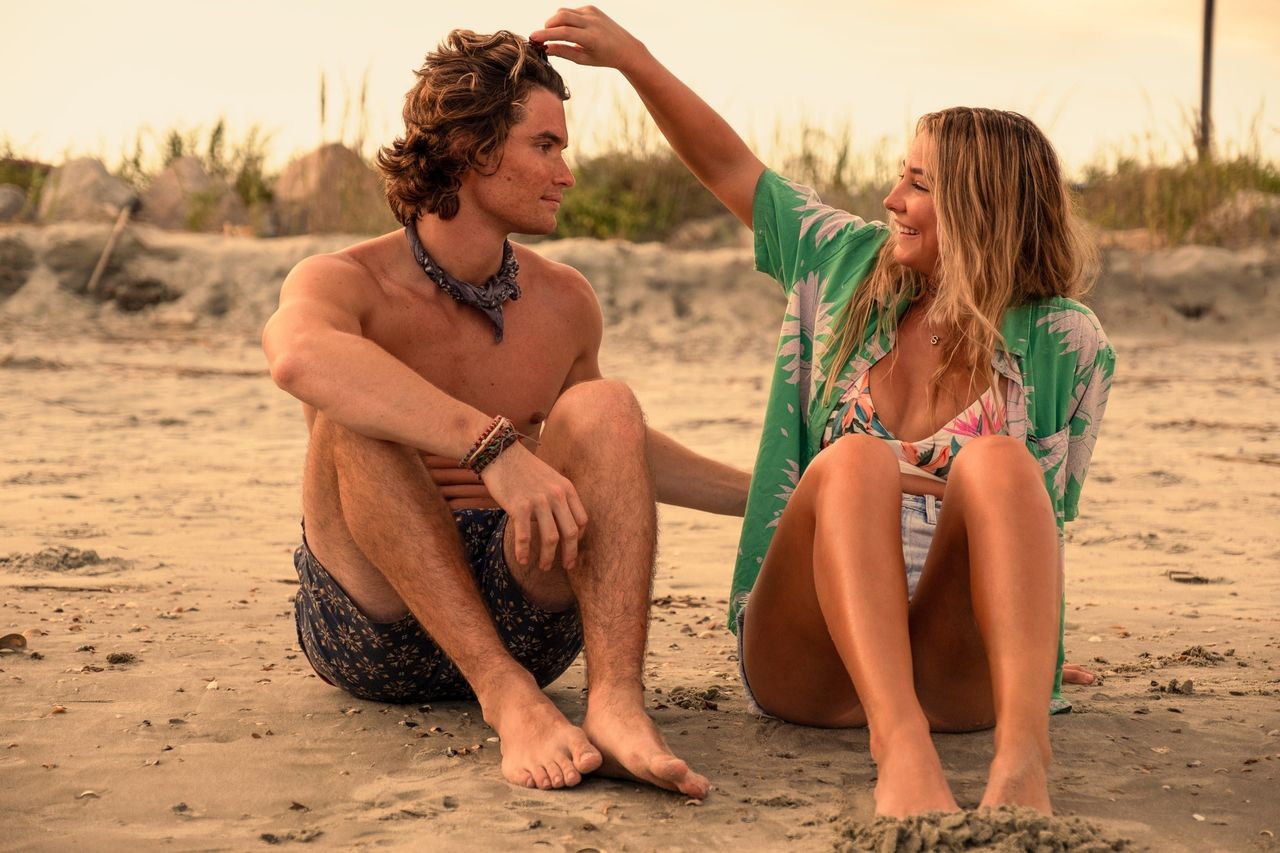 Picking up where Season 1 left off, Season 2 begins with Sarah and John B being picked up by a ship headed for the Bahamas-coincidentally, the same location as Sarah's family's vacation home where her father, Ward, has stashed the gold he stole right from under the Pogues' noses and for which he murdered John B's father. Heavy stuff. From there, it's only downhill for Sarah.

"It's definitely been just as wild of a ride, I'm sure, watching it as it was to play [Sarah] because there were a lot of really weird dynamics to try and juggle, and very, very complicated," says Cline. "I feel the way to approach that is with empathy and understanding and just trying to empathize with what she is going through, and not superimpose how I feel about Sarah or her situation but [focus, instead, on] what it must feel like to go through all of these really strange transitions, huge transitions, all at once."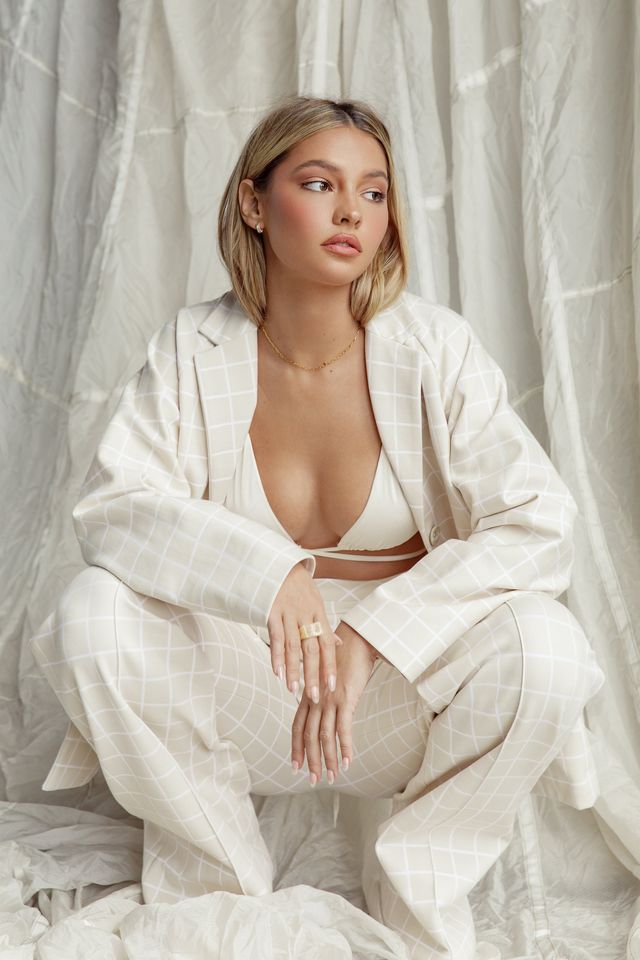 As far as transitions go, Sarah's could fill a novel. She betrays her family, most of whom are, admittedly, murderers or accessories to murder, save for her little sister; she, figuratively, returns from the grave after being presumed dead; she gets shot by her brother; she gets married, kinda. And that's just the first two episodes.

For Cline, playing Sarah is her first major acting job and the experience has been just as educational as it has been rewarding. "When I first got the script, especially for this season, I was incredibly intimidated because I had no idea-I had absolutely no idea how to approach it, at all. I genuinely-every time I got a new script I was like Oh my god, how are we continue to top what has been happening in each and every episode as we go on?" Cline recalls. "It was incredibly intimidating and it's one of those things where this season was definitely incredibly emotionally demanding, but also took a lot of work, and a lot of prep work, and it was definitely a challenge, and massive, a massive learning experience."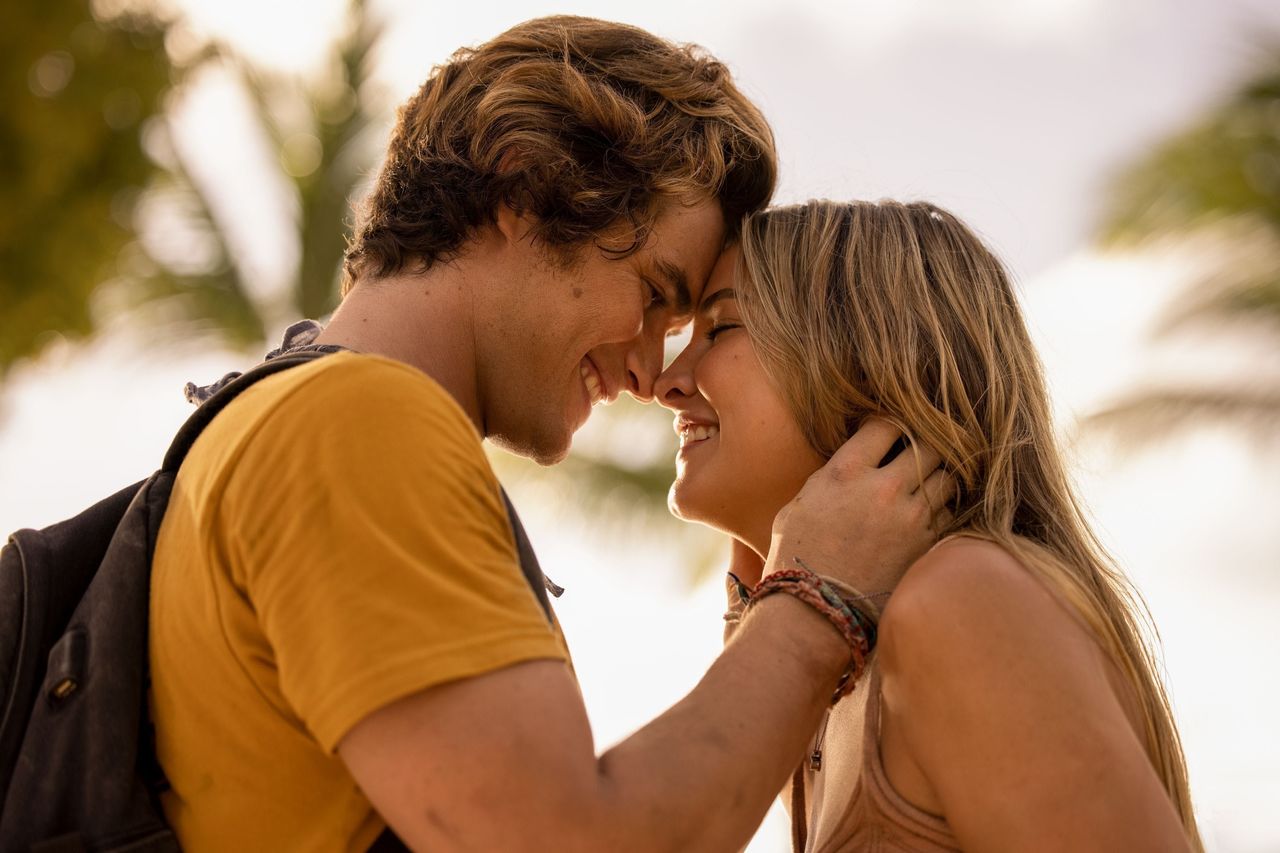 One of the most challenging moments-and the most heartbreaking of the season-was in Episode 6, titled "My Druthers," when Sarah watches her father (seemingly) commit suicide to escape prison. Especially since, as she breaks down on the dock, her boyfriend/husband John B looks almost pleased to see his father's murderer brought to justice.

"I think Episodes 6, 7, and 8 were really fun to shoot because to kind of dabble in the whole star crossed lovers dynamic kind which finally catches up to them and they kind of get slapped in the face with reality was really fun to play because it feels real. It feels human," explains the actress. After Ward's death, the couple has a heart-to-heart where they question how much they can truly overcome together. "Sometimes, you rush into something, and it's all like, very passionate, happens really fast, and there's a lot of chemistry and then all of a sudden, you get hit in the face with reality, and that's really fun to play."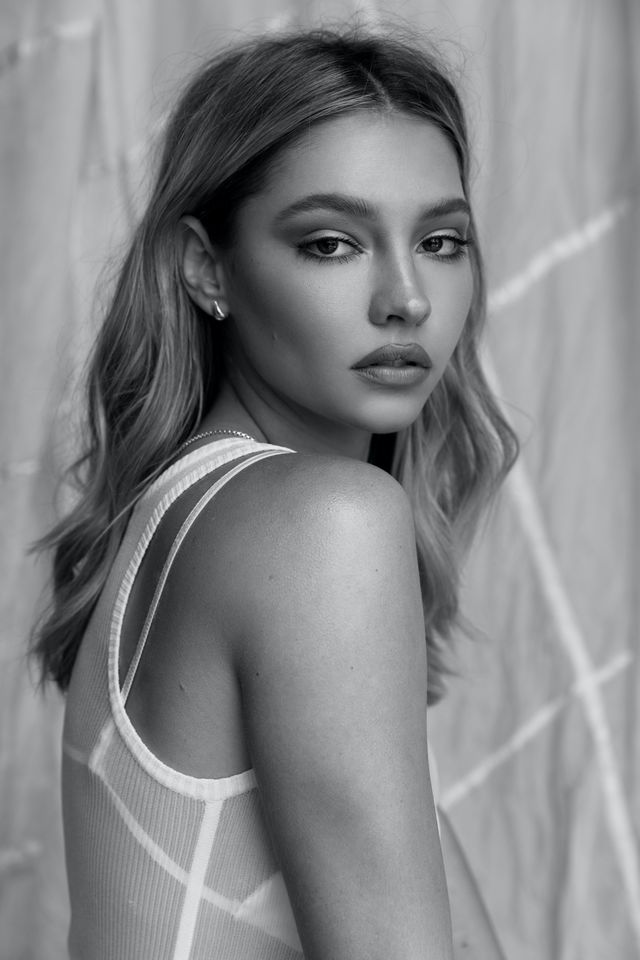 While Cline sympathizes with her character, she's not so quick to choose a side. "I agreed with both Sarah and John B," she explains. "Neither of them were wrong and that's what I really loved about that particular dynamic was playing that with Chase. Him coming at it from John B's standpoint, and me coming it at from Sarah's, because a lot of times in life, your expectations kind of clash with reality, and that felt really real...It was fun to play something different than just the happy, Romeo-and-Juliet, everything-is-perfect, rainbows-and-sunshine dynamic."

Nevertheless, both Sarah and John B are still determined to help their friends Pope, JJ, and Kiara find this season's treasure, the Cross of Santo Domingo. However, similar to the previous season finale, this season ends with the group-including newfound Pogue, Cleo-losing the Cross to Ward and Sarah's sociopathic brother Rafe before landing on a deserted island, dubbed Poguelandia.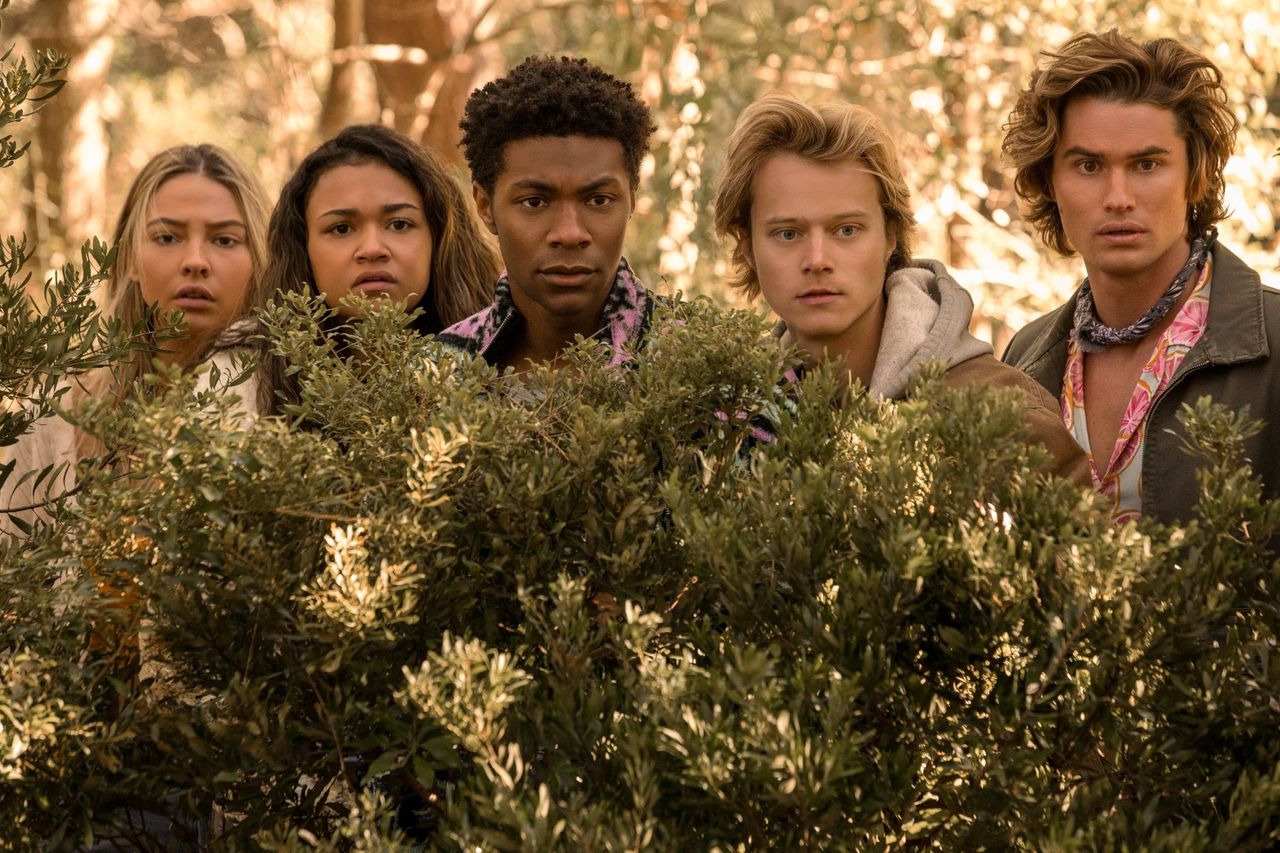 It's unclear where exactly the writers will take the story in Season 3, however, the final episode does close with a major twist: John B's father, Big John, is alive. Viewers everywhere were shocked, including Cline. "I was mad, and then I was intrigued, and then I was mad again, and then I said I need answers," says Cline remembering her initial reaction to the final script for Season 2. However, she enjoys the circularity of watching the Pogues end another treasure hunt empty-handed. "I kind of love the thrill of them not getting the treasure again. I kind of love the fact that they came back [together] because it was so crazy this season. The action-adventure was so crazy, and I loved the fact that we came back to the conclusion that, at the end of the day, these friends that they have, this friend group, is genuinely what means the most. There was division this season, they were separated, and they were really tested, but at the end of the day they came back to each other and I really love that."

As for her character, the actress has some ideas about where she'd like to see Sarah in the next season. She explains, "I would love to see almost this Rachel Greene-esque kind of dynamic where she gets a job and she doesn't know anything about what she is doing and maybe she is making smoothies and she mixes the wrong recipes and just something completely horrifying in it. I just really wanna see her learn to truly be on her own and find independence and gratification in herself and that her family does not define her."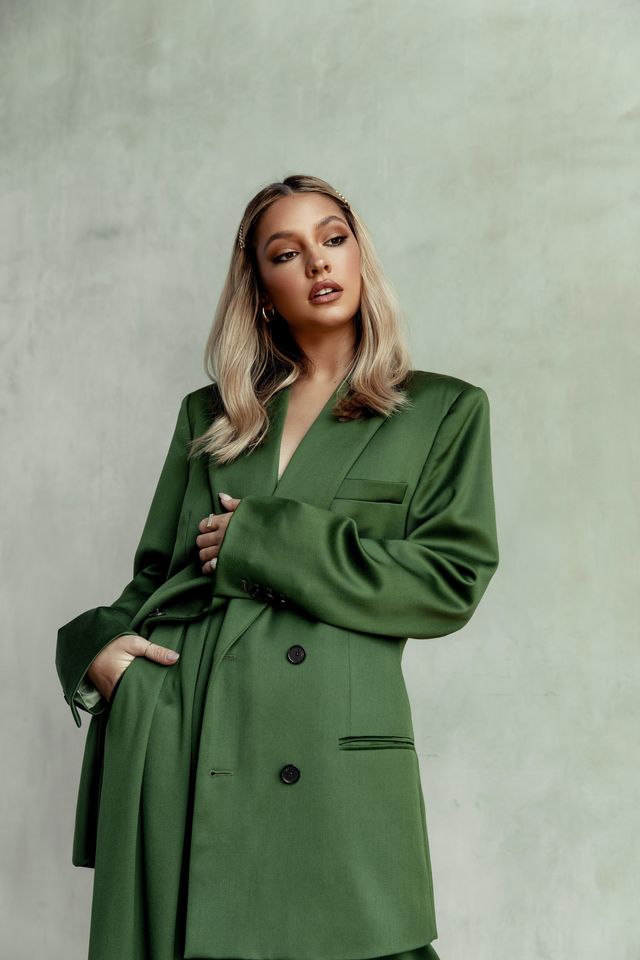 While Cline waits for an official renewal for Season 3 from Netflix, the 23-year-old is already working on a new project in the meantime. In June, the young star was cast alongside powerhouse players like Dave Bautista, Janelle Monàe, Kathryn Hahn, Leslie Odom Jr., Kate Hudson, Edward Norton, Ethan Hawke, and a returning Daniel Craig in the Knives Out sequel which is currently filming in Greece.

While she can't say much (read: anything) about her role, Cline did open up about what drew her to another project propelled by a central mystery. "I'm such a big fan of the action-adventure, mystery-those genres in general-and I was a really big fan of the first Knives Out, and, I don't know, I think they're really fun. I love a murder mystery, I love a who-done-it, and I love suspense, so I think it's definitely something I've always been drawn to, not just in scripts, but in stories, in general-in books, in movies, what have you, podcasts—so I'm really excited to be part of projects that are also in that same world."