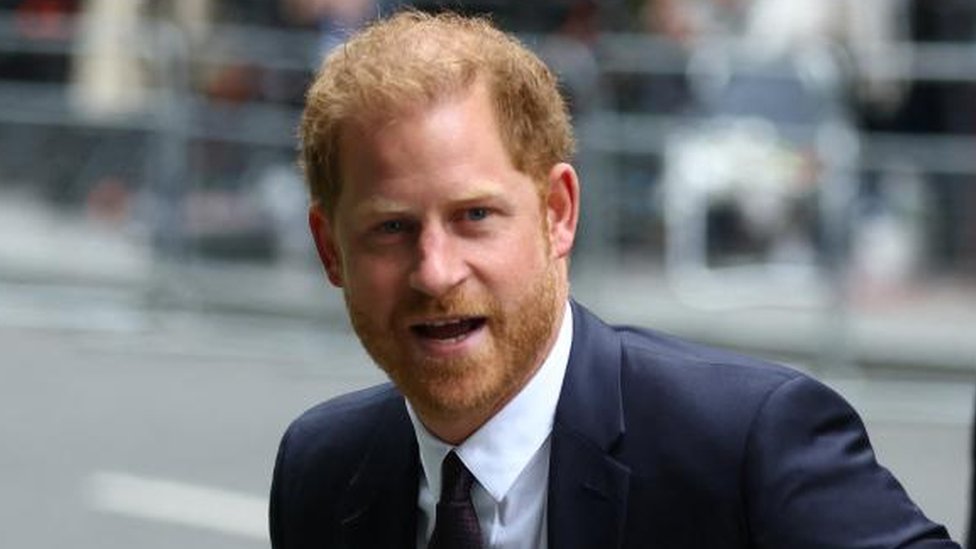 Prince Harry Accuses Tabloid Press of Exploitation, Harassment, and Distorting Truth
Prince Harry has given a witness statement in a case against Mirror Group Newspapers (MGN) in which he claims journalists exploited a security gap to access his voicemails and use unlawful methods to gather information about him.
He believes the tabloid press cast him into a specific role and printed false stories about him to sell newspapers.

Harry says journalists would blag information about his former girlfriend Chelsy Davy's flights to the UK to see him and would try to create strain in his relationships.

He also claims that the tabloids sought to break up his relationship with Meghan Markle and that they still pursue this objective even though he is now married.

Harry describes the tabloids' behavior as "utterly vile" and says they would publish articles with snippets of truth and distorted versions of him to the public.

He also mentions experiencing threats from the public due to the distorted version of him created by the tabloids.

Prince Harry has released a statement condemning the "outright lies" and "ruthless" behavior of the media after it was reported that his communications were hacked.

He recounts feeling "stressed" and "paranoid" after learning that journalists from the Daily Mail had listened to his private voicemails, which included sensitive information about his family and work.

He also expresses frustration over the rumors about his biological father, James Hewitt, and the disagreement he had with his brother, William, over a potential meeting with their mother's former butler, Paul Burrell.

Prince Harry believes that the government is "at rock bottom" and that the press's failure to hold them accountable has led to a breakdown in democracy.

He also criticizes the behavior of those in power who turned a blind eye to unlawful activity and attempted to cover it up.