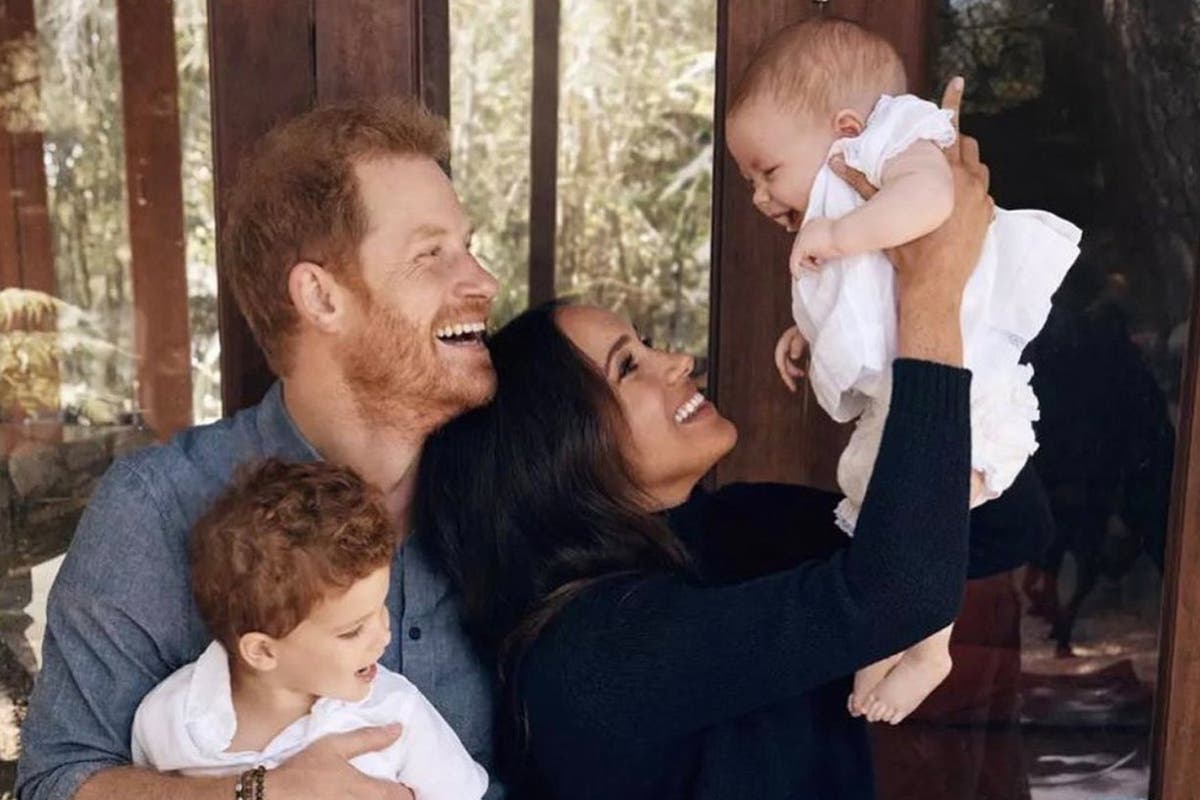 Prince Harry and Meghan's children 'not invited to Coronation'
The Sussexes are yet to confirm whether they will be at Westminster Abbey on May 6
Prince Harry and Meghan Markle's children have not been invited to the Coronation, according to reports.

The Duke and Duchess have received a formal invitation but it is understood that correspondence from Buckingham Palace did not mention three-year-old Archie or one-year-old Lilibet.

The Sussexes are yet to confirm whether they will be at King Charles' crowning ceremony at Westminster Abbey on May 6.

Asked if Archie and Lilibet were invited, one royal source commented that they were "very young", the Sunday Telegraph reports.

A spokesman for the Sussexes confirmed last week they had received what is thought to be a private invitation to the Coronation from the King's office.

Yet the spokesman added: "An immediate decision on whether the duke and duchess will attend will not be disclosed by us at this time."

Meanwhile, Harry and Meghan appeared to be at odds with Palace officials after insisting it had long been agreed that their children were to be a prince and princess.

The Royal Family's official website was updated earlier this week to reflect the children's new titles of Prince Archie and Princess Lilibet.

The Palace insisted they had been waiting for the duke and duchess to make their wishes clear before acknowledging the titles.

But a spokesman for Harry and Meghan said the decision to use the titles had been "settled for some time in alignment with Buckingham Palace". The spokesman added: "The children's titles have been a birthright since their grandfather became monarch."

Archie and Lili could be called prince and princess from the day Charles became King six months ago. But the Sussexes only publicly used Lili's title for the first time on Wednesday when announcing their daughter's christening.

The two children are now listed on royal.uk's line of succession page as Prince Archie of Sussex and Princess Lilibet of Sussex after previously being described as Master Archie Mountbatten-Windsor and Miss Lilibet Mountbatten-Windsor.

They are sixth and seventh in line to the throne, having each moved up a place after the death of the late Queen.