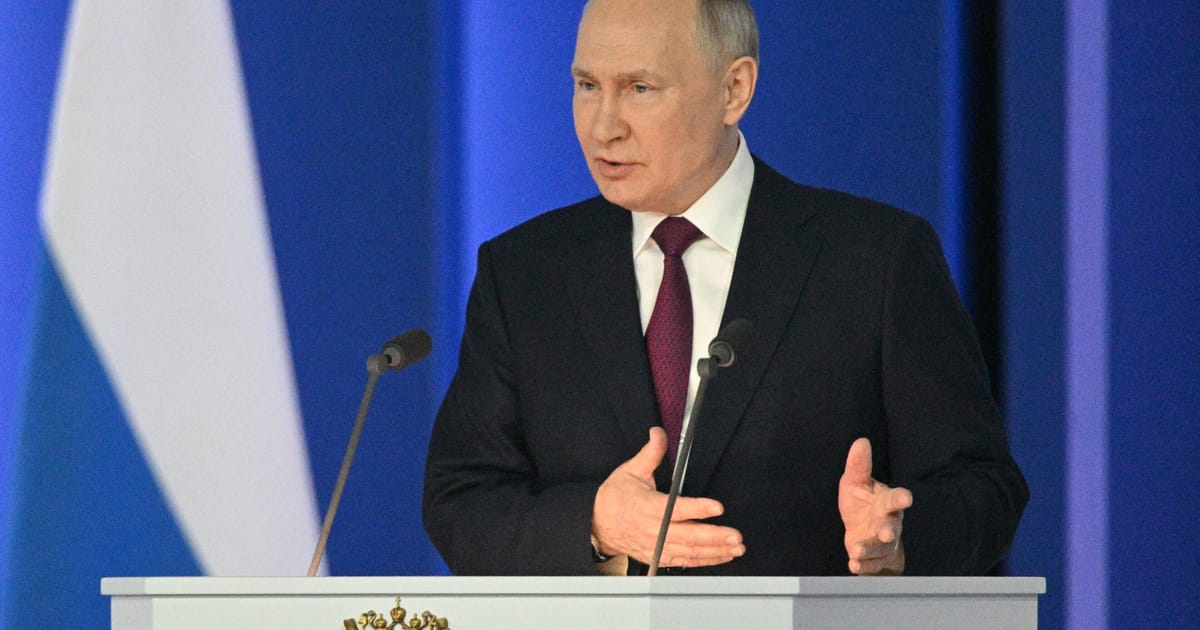 Putin accuses NATO of participating in Ukraine conflict
Russian president alleges that the West's 'one goal' is to dissolve his country.
Russian President Vladimir Putin on Sunday accused NATO of actively participating in the war in Ukraine and working to dissolve his country.

During an interview aired on the state-owned Rossia-1 channel to commemorate the one-year anniversary of Russia's invasion of Ukraine, Putin claimed that by "sending tens of billions of dollars in weapons to Ukraine" the North Atlantic Alliance was taking part in the war.

He further accused the West of having "one goal: to disband the former Soviet Union and its fundamental part … the Russian Federation."

The Russian president said Moscow could not ignore NATO's nuclear capabilities moving forward and argued that his country was in a fight for its own survival within "this new world that is taking shape [and] being built only in the interests of just one country, the United States."

"I do not even know if such an ethnic group as the Russian people will be able to survive in the form in which it exists today," he added.