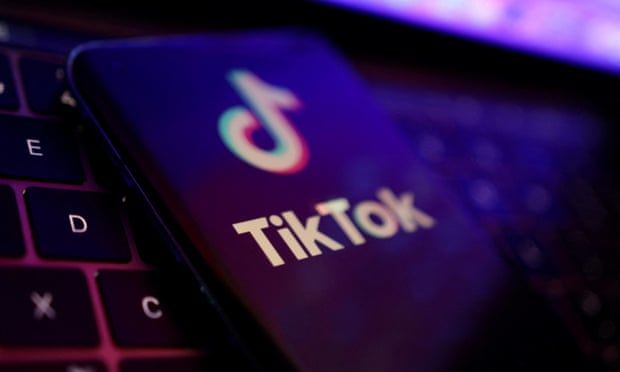 Rishi Sunak faces calls to ban TikTok use by government officials
PM under pressure to follow EU and US in taking step over fears Chinese-owned app poses cybersecurity risk
Rishi Sunak has been urged to ban government officials from using TikTok in line with moves by the EU and US, amid growing cybersecurity fears over China.

Officials in Europe and the US have been told to limit the use of the Chinese-owned social video app over concerns that data can be accessed by Beijing.

This week the European Commission decided to suspend the use of TikTok on devices issued to staff and even personal phones if they have official apps installed, following Washington's ban last year on federal employees using the app on work devices.

However, the prime minister is currently resisting pressure to bar parliamentary staff and MPs from using TikTok, which has become increasingly popular among UK politicians.

A No 10 spokesperson said he was "not aware" of any ban on Downing Street staff using the platform.

"We [No 10] have got a TikTok account, but I don't think we've put anything on it for a little while now," he said. "It's for individual departments and ministers to choose which social media platforms they want to use."

On Thursday, the Conservative MP Luke Evans posted a 48-second video on the app, showing his 41,000-strong following what it is like going through security to get into No 10.

Alicia Kearns, the chair of the Commons foreign affairs committee, told the Guardian: "We've now seen both the EU and US take decisive action on TikTok over security concerns: the acquisition of our personal data by a hostile state. We run the risk of becoming a tech security laggard amongst free and open nations.

"The government needs to reconsider its policies and move to ban government officials and parliamentary staff from installing the app on any mobile phones utilised for work. We need an informed discussion across our country, including with our children, about the importance of our data and all it can reveal about us, and how it can make us vulnerable."

Tim Loughton, the Conservative MP for East Worthing and Shoreham, urged the prime minister to take "concerted action" against Chinese state threats. He said TikTok was in effect a "mega state-affiliated data harvesting organisation" that the UK should not deal with on an equivalent basis to other western multinational companies.

The former Conservative leader Iain Duncan Smith added: "Even when their western security operatives show that TikTok poses a security risk to us in the UK, we seem to drag our feet, trying not to take action that might upset China.

"The prime minister has an opportunity to take control of China policy and it's a critical time to do so. I hope the government owns up to the danger China poses and takes action immediately on TikTok."

Last year, parliament's TikTok account was shut down after Kearns and a number of Conservative MPs raised concerns on the firm's links to China.

A letter last summer from Duncan Smith, the foreign affairs select committee chair, Tom Tugendhat, and the 1922 Committee vice-chair Nus Ghani claimed that "data security risks associated with the app are considerable".

The former health secretary and reality TV contestant Matt Hancock is a regular user, while the energy secretary, Grant Shapps, also has an account.

The defence secretary, Ben Wallace, said he did not have TikTok and that it was important to be "careful" about any social media site.

"TikTok is overall owned by a Chinese company and I think if you put your data on there you are not just sharing it with the person publishing it. The caution is, be careful what you put on these things," he told LBC.