Designer Chitose Abe presents the Spring/Summer 2022 women's collection, in which garments and aesthetic codes come together to idealize a new wardrobe.
Chitose Abe continues its hybridization path with Sacai, presenting the Spring/Summer 2022 women's collection. A fusion of different aesthetics, formalwear joins sportswear, nightwear with daywear. The traditional wardrobe is reinterpreted-the jacket integrates with the shirt, the pleated skirt lengthens to become a long dress, while the sleeveless blazers lengthen and become mini dresses.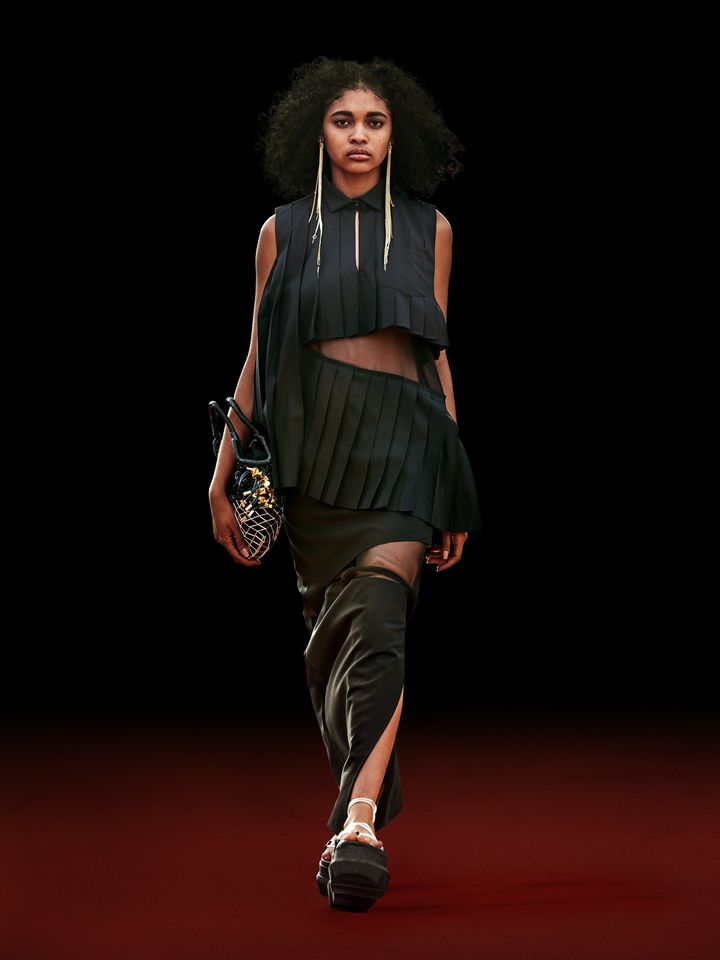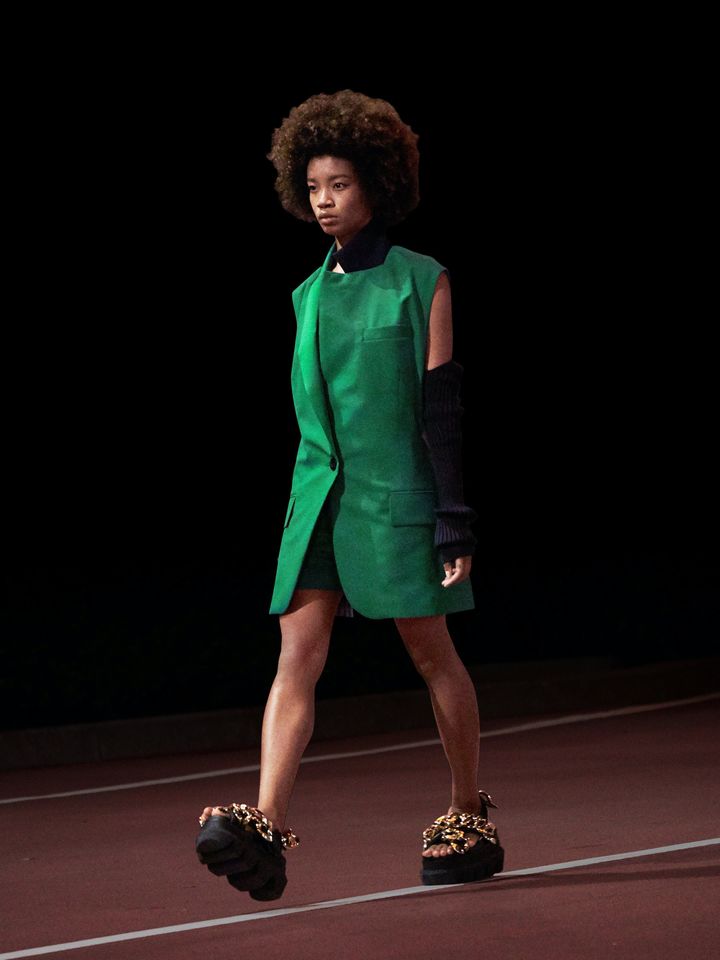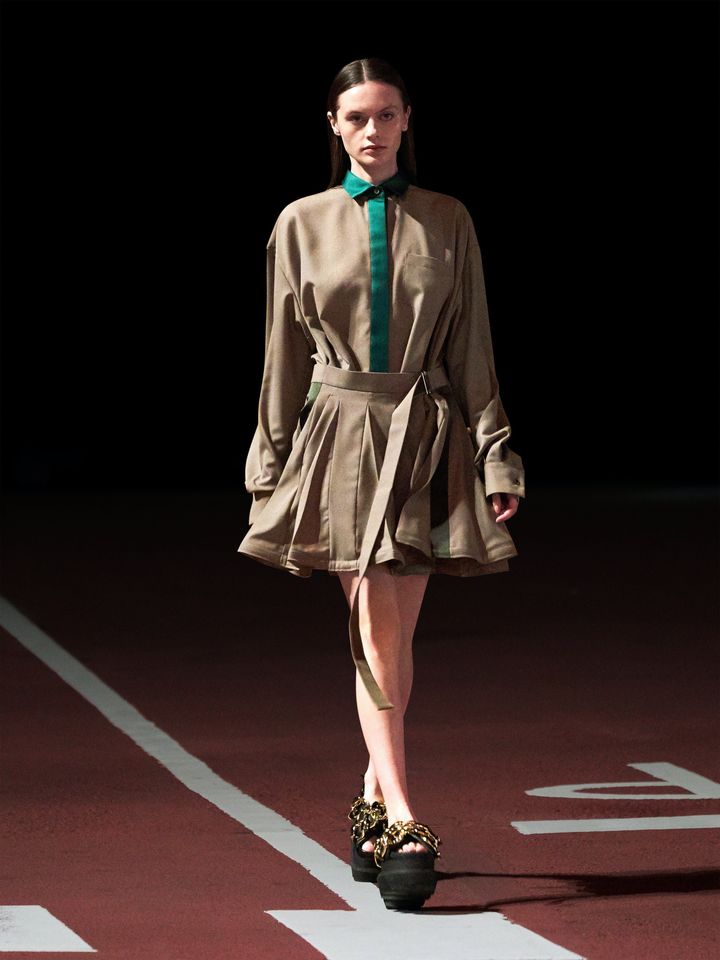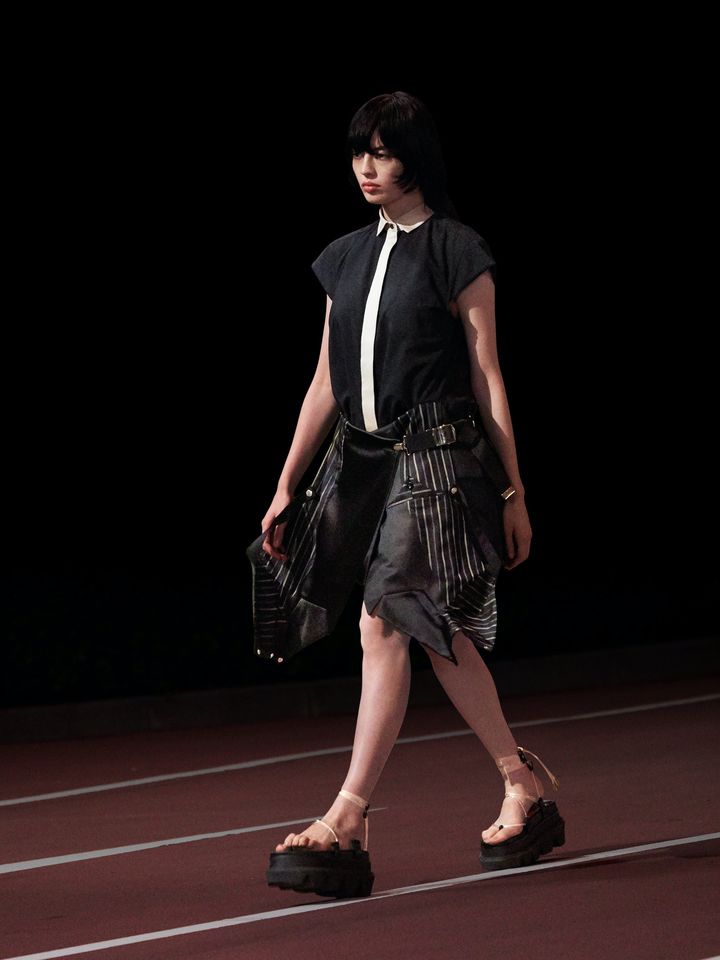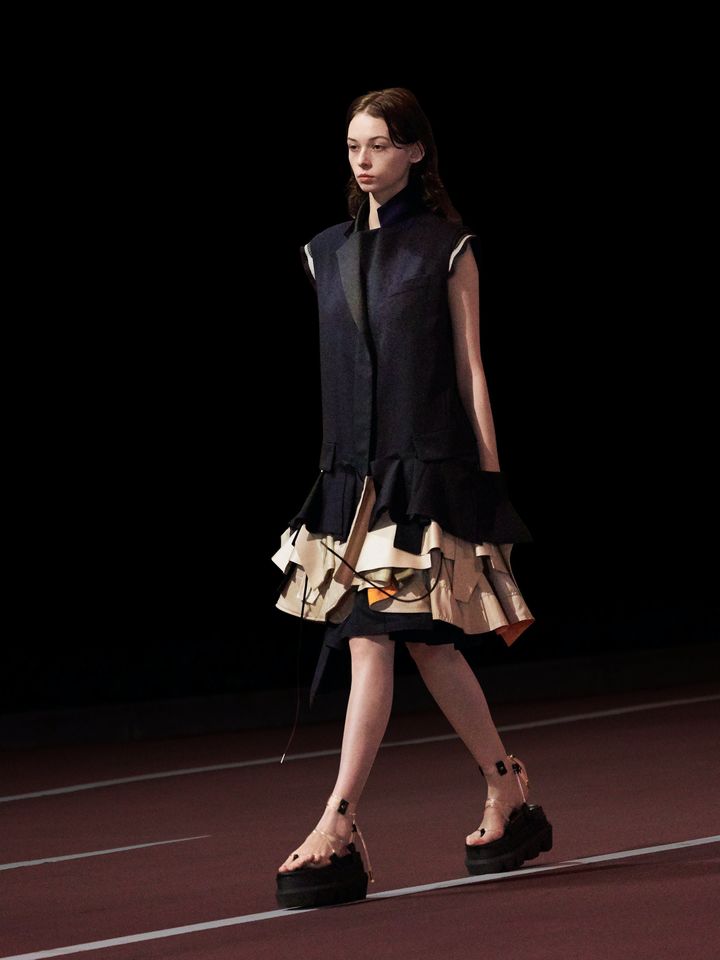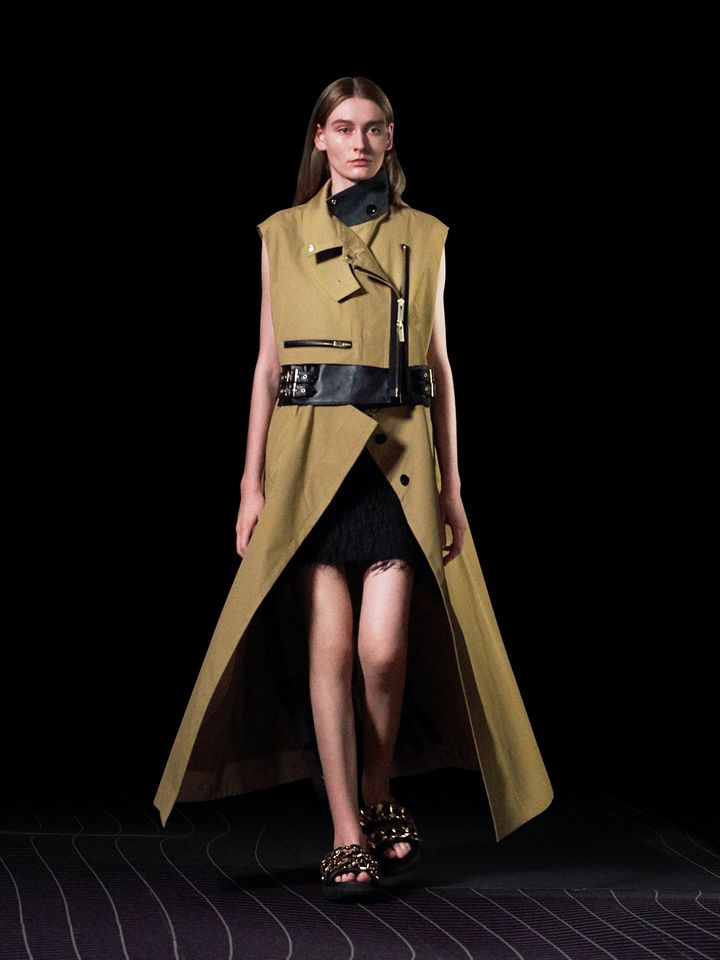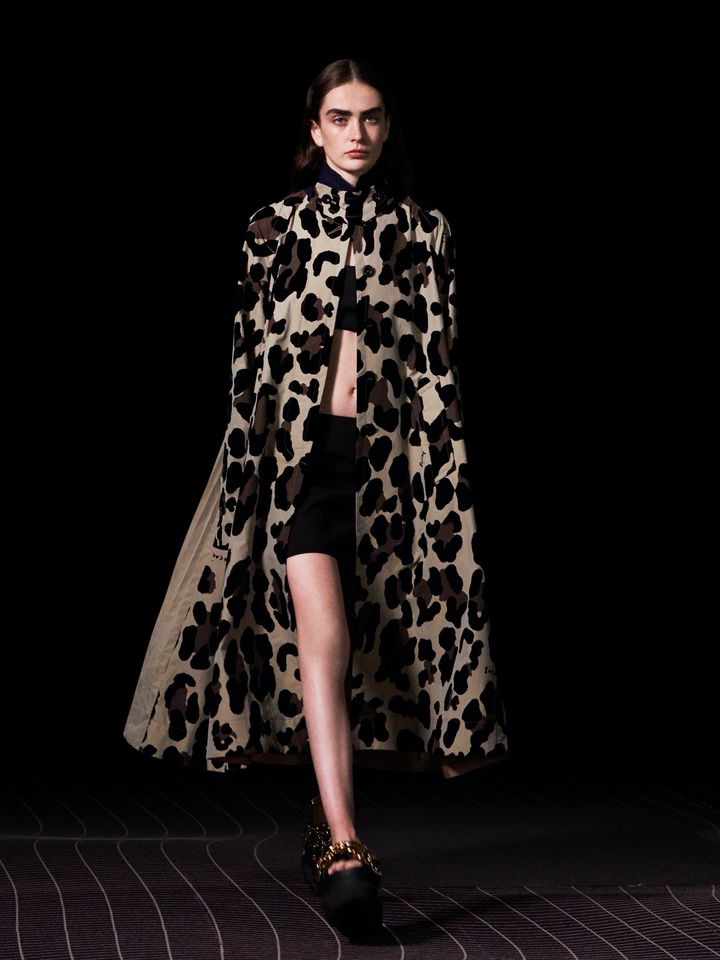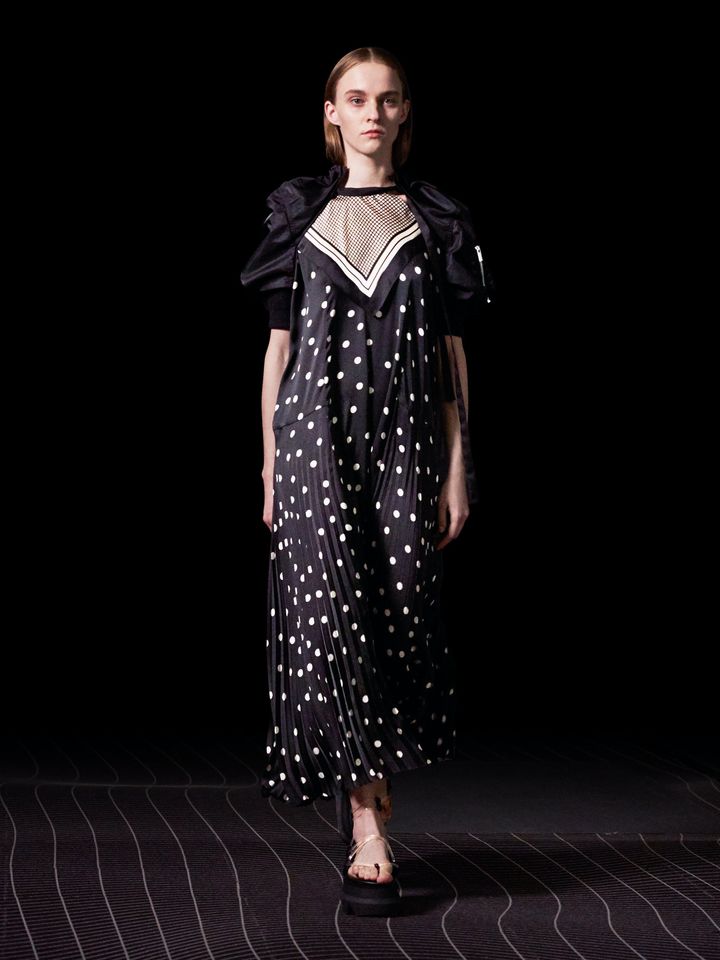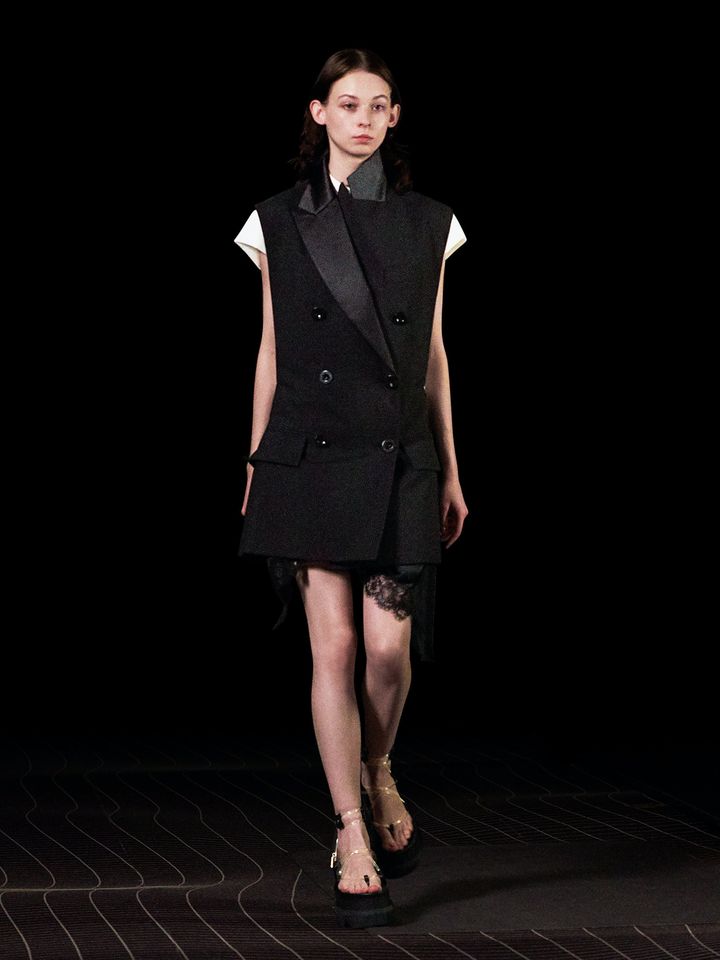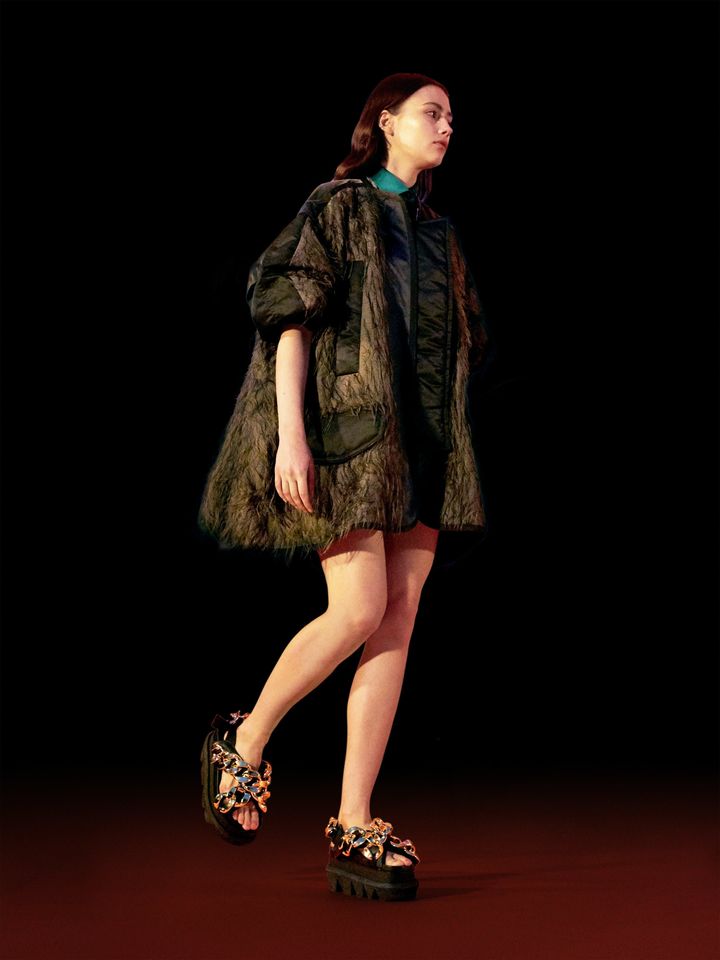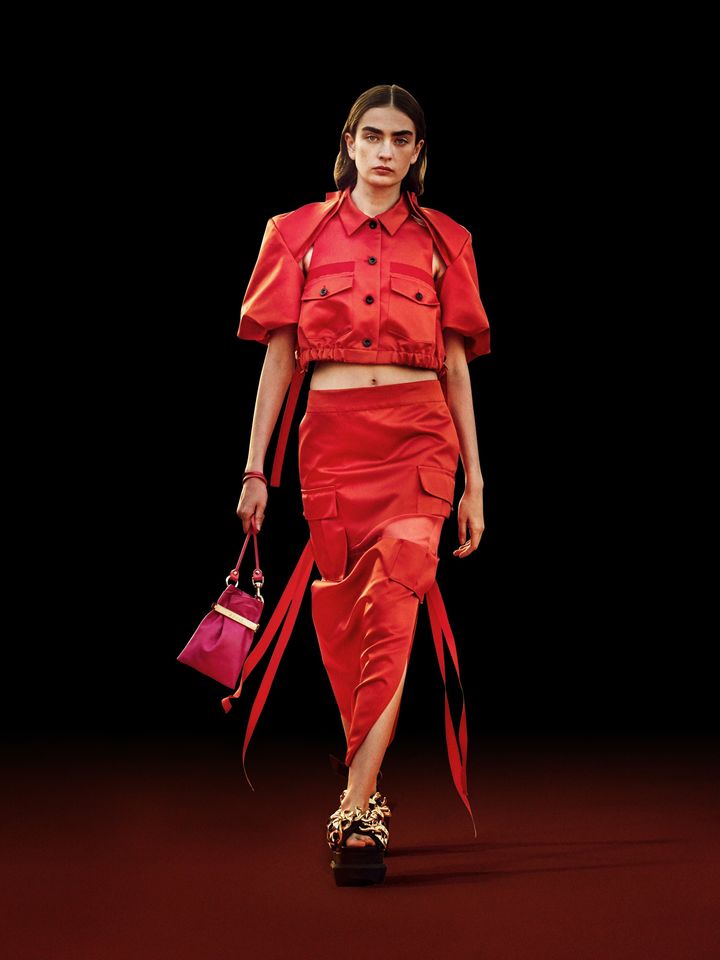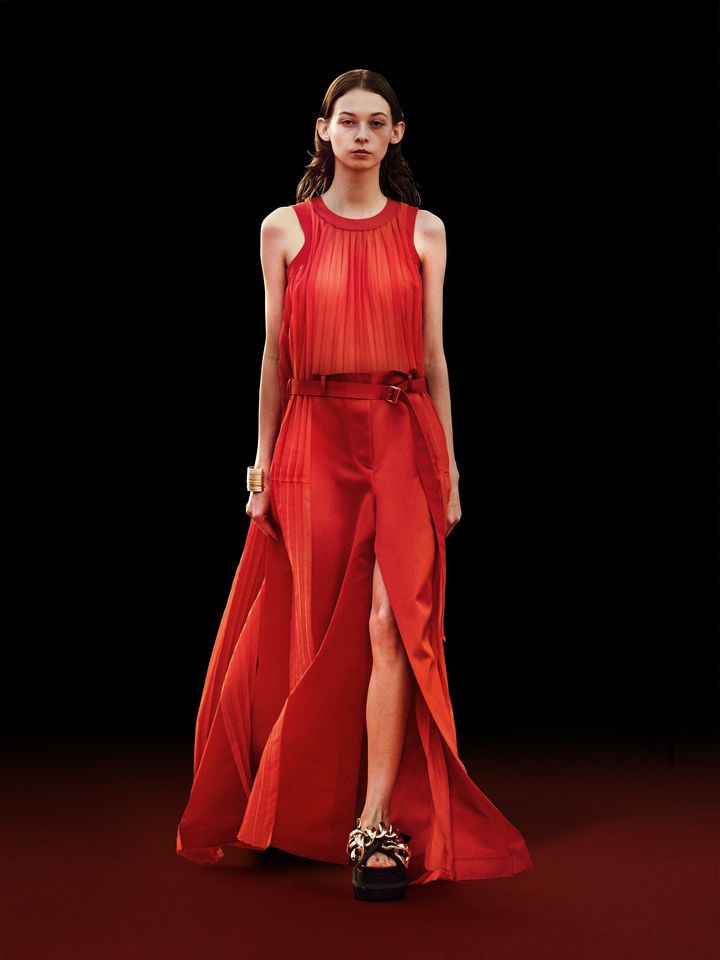 For the Spring/Summer 2022 fashion show, the models stepped off the Sacai-branded bus and showed off the new collection against the backdrop of the iconic Tokyo Tower. An idea of ​​dualism merges, the garments come together or break up as the stylistic juxtapositions of Creative Director Chitose Abe are balanced with subtractions and deconstructions. There is no shortage of utilitarian elements, distinctive traits of the Japanese designer: drawstrings, zips, lapels, slits, dynamic cuts, belts, pockets, and overlays. The pleating becomes a focus of the collection, elaborated three-dimensionally to revise the shapes and volumes of the Sacai woman. Architectural silhouettes break down to forge an idea of ​​postmodern clothing in which everything coexists in perfect harmony.