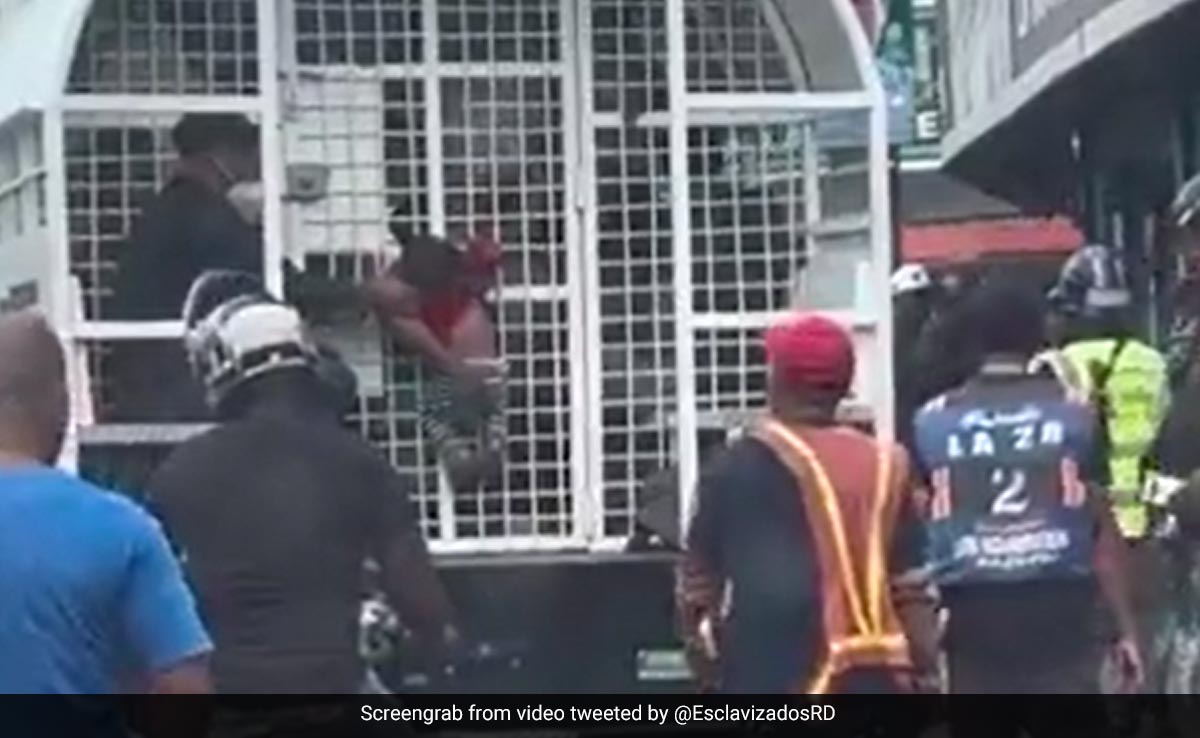 Shocking Video Shows Child Hanging from Back of Immigration Control Truck in Dominican Republic
A shocking video has surfaced in the Dominican Republic which shows a child hanging from the back of a government truck used for immigration control.
The video shows the child dangling from the arms of a woman detained in Santo Domingo and being prevented from falling by another woman inside the truck.

The child is wearing a red t-shirt and appears to be around 5 years old.

The incident has been described as "disturbing and heart-breaking" by the country's migration director.

The officer seen in the video has been fired, and the woman who prevented the child from falling has been released.

The Dominican Republic hosts the largest number of foreign-born population among Caribbean countries, with an estimated 450,000 immigrants in 2010.