Travellers heading to Scotland for the COP26 climate summit have been left stranded by major rail disruption caused by "intense storms".
Hundreds of people were left at London's Euston station when fallen trees meant all trains were suspended.

The disruption was initially caused by damage to overhead electrical wires between Rugby and Milton Keynes.

Network Rail said trains had been able to resume using a diversion only for that route to then also become blocked.

An update said further damage on the diversion route via Northampton meant trains had stopped running in and out of Euston again.

Earlier on Sunday, the south and east of England were battered by heavy rain and gusts of up to 80mph.

There were also reports of a "tornado" in Northamptonshire.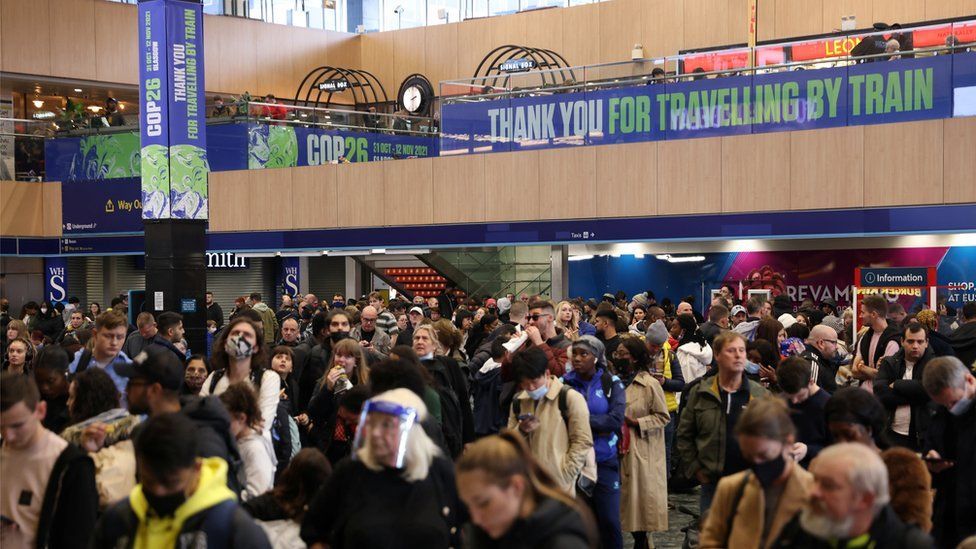 Climate change scientist Simon Lewis has been stuck on a train for more than three hours as a result of the disruption.

The University College London professor was on the 11:00 GMT service to Edinburgh, which came to a halt 45 minutes after departure and had still not made Peterborough - the first stop - several hours later.

He said: "This is inconvenient and a reminder that climate change drives extreme weather events and every country needs to adapt."

Another passenger decided to book a flight to Glasgow after passengers were told to get off the train after waiting for half an hour.

David Johnson, attending Cop26 as chief executive of the Margaret Pyke Trust - a UK-based international non-governmental organisation - acknowledged flying from Gatwick "does, of course, seem ridiculous".

"The irony of the climate impacting the trains, meaning a flight to the climate change conference is the only way to get there today, is not lost on me," he added.

'Hit by tornado'

Meteorologist Tom Morgan said the Met Office could not confirm any tornadoes but would not rule them out.

He said: "It's not out of the question that there will have been some localised, brief funnel clouds or tornadoes."

Gusts of 87mph (140km/h) were recorded at an exposed location on the Isle of Portland in Dorset, he said, while gusts of 60mph (96km/h) were recorded across Hampshire, Dorset, Wiltshire and Sussex.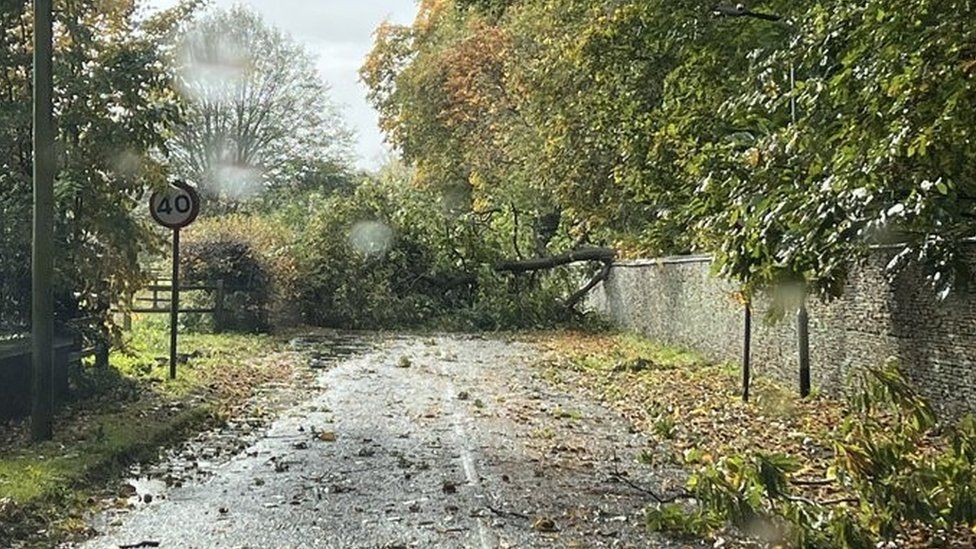 In Northamptonshire, Earl Charles Spencer said a tornado hit the park at Althorp House and the Reverend Richard Coles described a tornado hitting his church in Finedon.

BBC presenter and former musician Mr Coles tweeted parishioners at St Mary's Church in Finedon had been praying for the COP26 conference "when we were hit by what I can only describe as a tornado".

Northamptonshire Police said it had received more than 200 calls about weather-related incidents, including trees down in Northampton, Cogenhoe, Roade, Towcester, Castle Ashby and on the A5.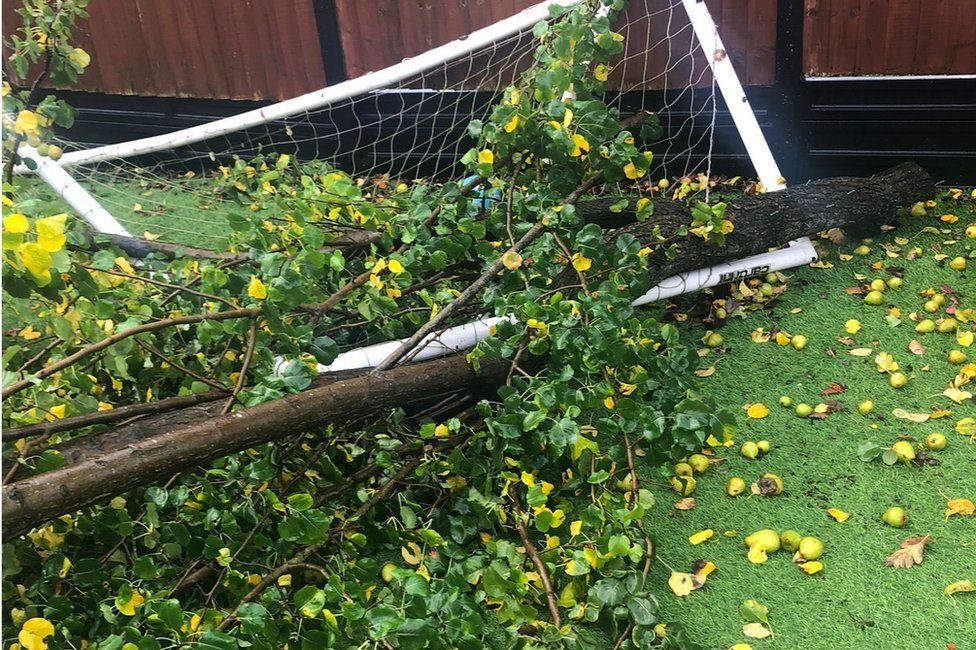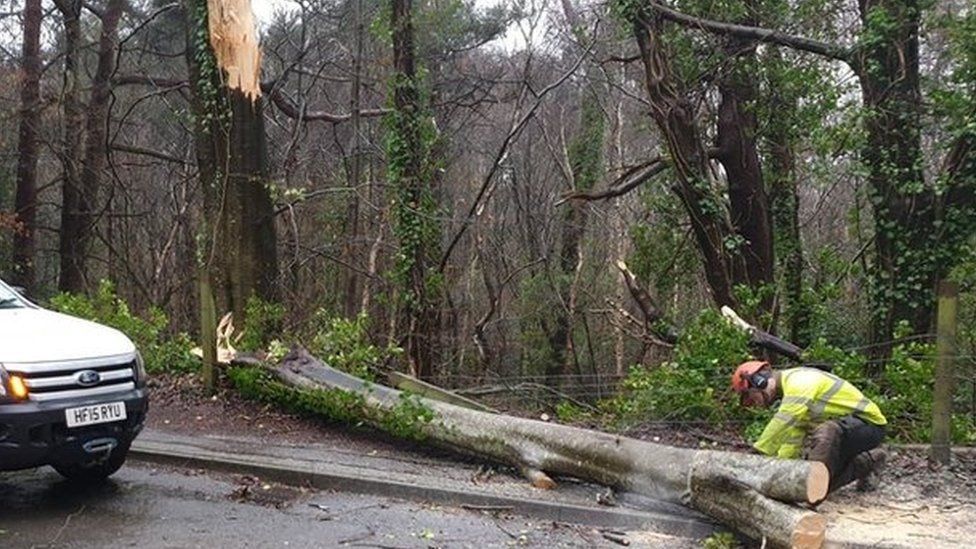 Trees have fallen in Hampshire, Dorset, Cambridgeshire and Oxfordshire.

In Blackbird Leys, Oxford, fire crews were called to Evenlode Tower where cladding had been dislodged by high winds and several panels had already come away from the building, while others were in danger of falling off.

Oxfordshire Fire and Rescue Service said the area was cordoned off to protect local residents and the process of arranging emergency repairs was under way.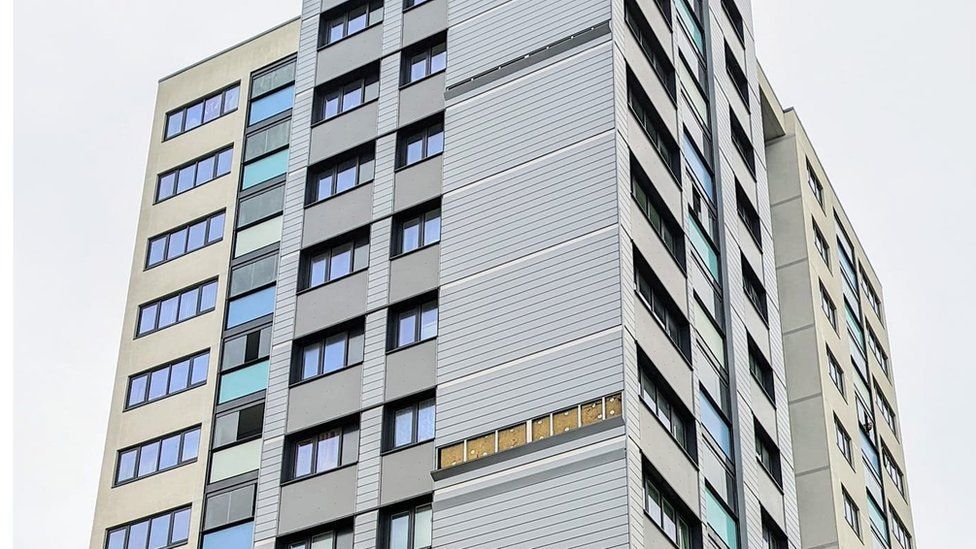 Meanwhile, South Western Railway has advised passengers to "only travel if essential" because of fallen trees.

In Lincolnshire, police said they had received about 110 incidents directly related to the weather within 90 minutes.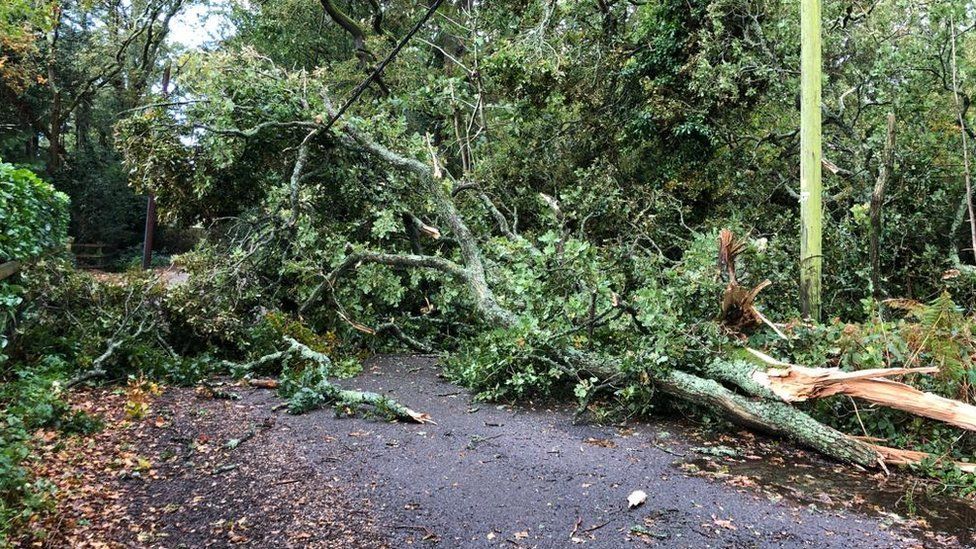 The Met Office issued a warning of a brief period of damaging winds as a "squally band of rain passes through Lincolnshire and the East Midlands".

Yellow weather warnings are in place across the coasts of Wales, Devon and Cornwall, and southern parts of England.