Anya Taylor-Joy, Mark Ronson, and more attended the fashion-forward affair to fête bride Ivy Getty and groom Tobias Engel.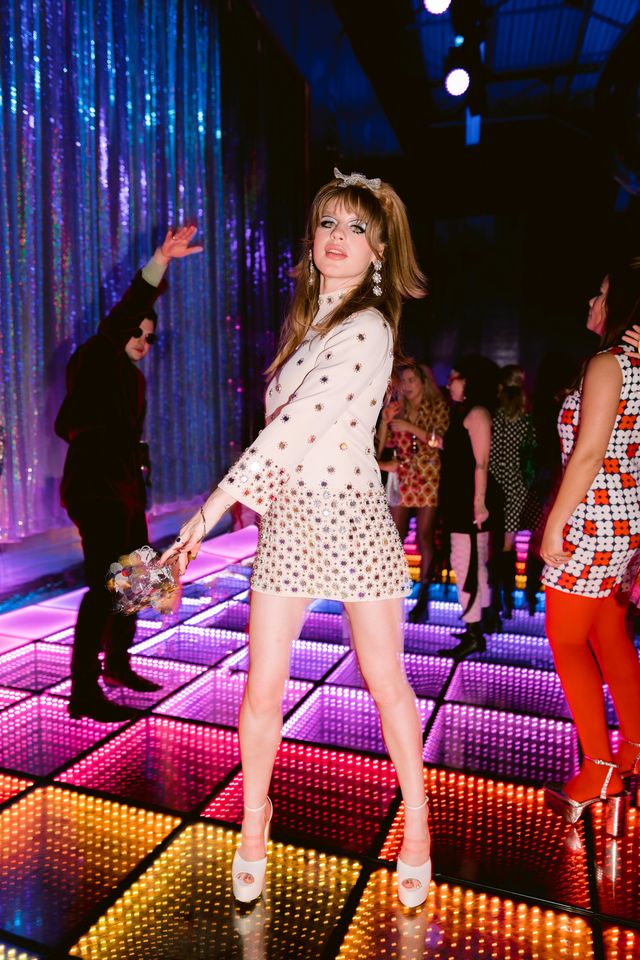 Ivy Getty married Tobias Engel at San Fransisco's City Hall yesterday. The artist and model's wedding dress was a custom gown designed by John Galliano, a dream come true for the 26-year-old granddaughter of Gordon Getty and heiress to the Getty family oil fortune. But we're not here to talk about the wedding itself. What we have for you is a peek into the even more glamorous pre-party at the Palace of Fine Arts on November 4.

Mod was the theme, and the party guests, close friends and family of the couple, took that challenge with the utmost seriousness. There were mini dresses, '60s suiting, and go-go boots galore at this festive evening. Actress Anya Taylor-Joy, a close friend to Getty and no stranger to the decade's duds, was in attendance wearing a vintage dress from London, Saint Laurent earrings, a Paco Rabanne bag, and boots from her own closet.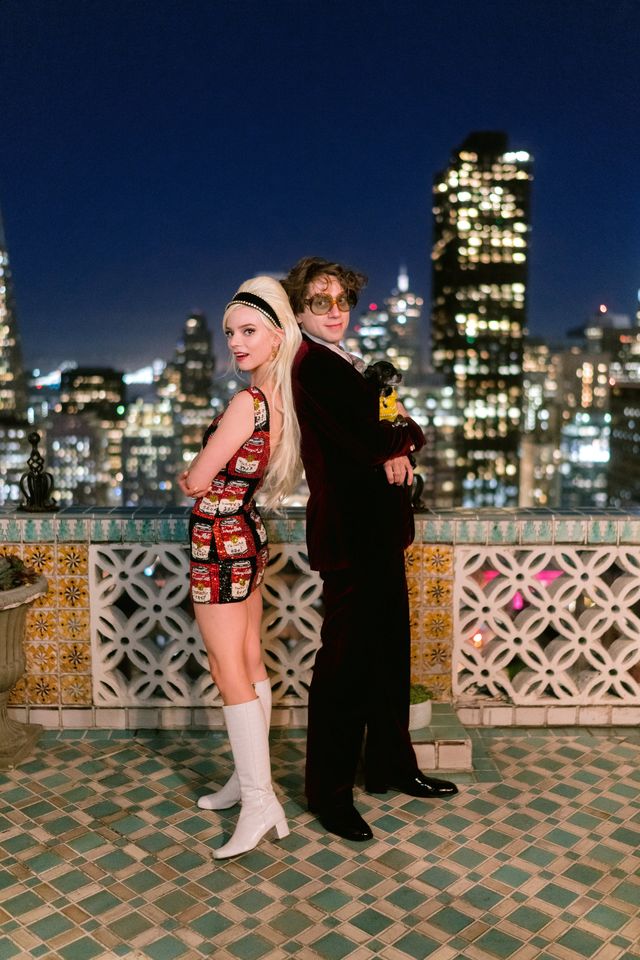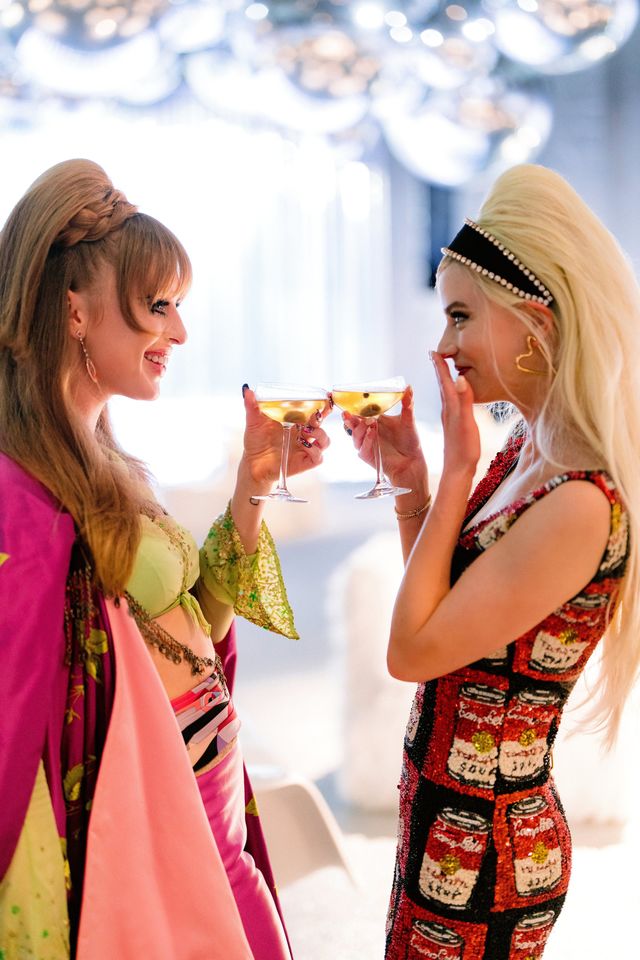 The bride-to-be, styled by Carrie Goldberg, wore three seperate looks throughout the night. The first was vintage Emanuel Ungaro, a French designer from the decade, with coral and diamond earrings from Stephen Russell. The second was vintage Emilio Pucci and D'accori shoes, while the third, the only updated garment, was a customized vintage Norman Norell from Happy Isles.

Engel showed up to the occassion in a deep red velvet suit and appropriately oversized shades. Mark Ronson, DJ for the night, wore a modern, gray suit with a retro cut and subtle checked pattern. Iconic funk band Earth, Wind, and Fire, who gave a riotous performance, appeared in elaborate silver outfits, complete with a swirling motif and a swanky kente cloth.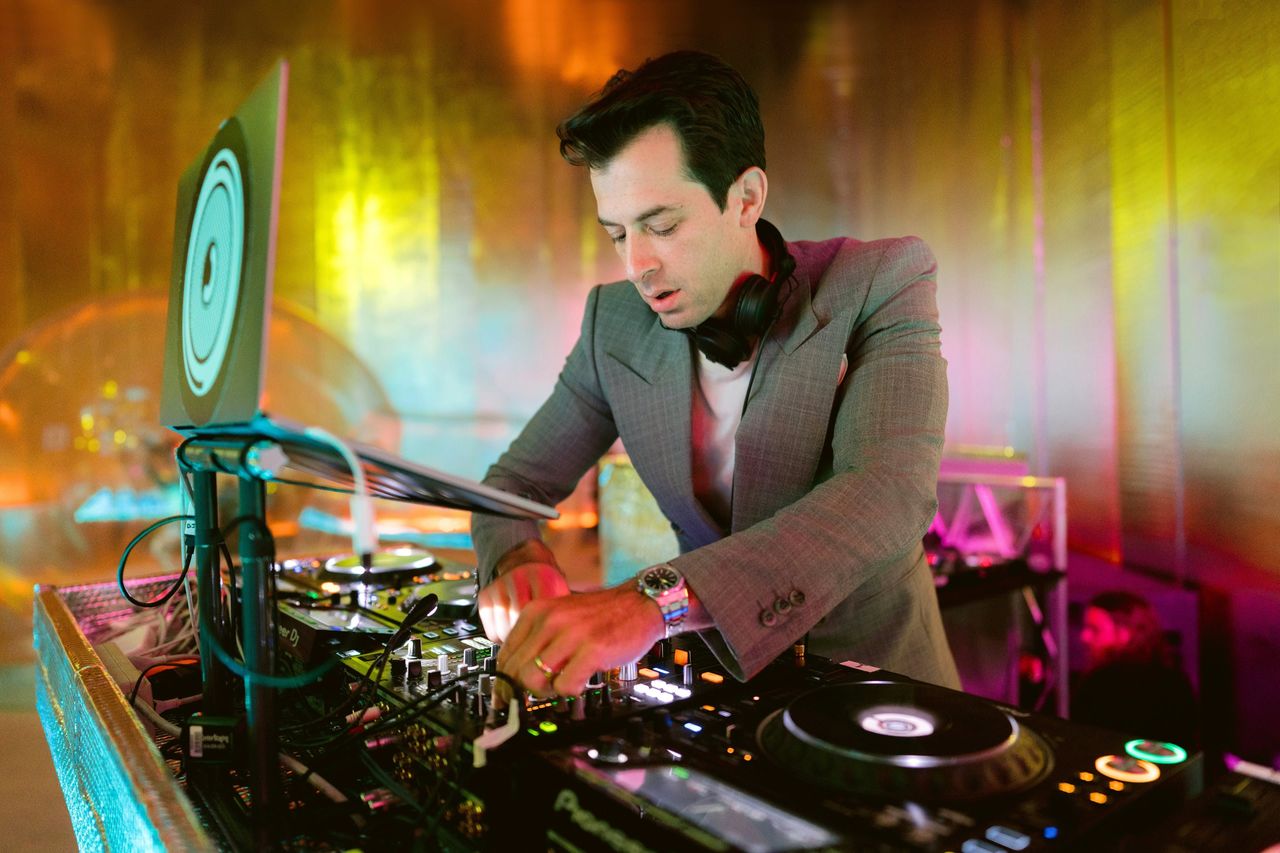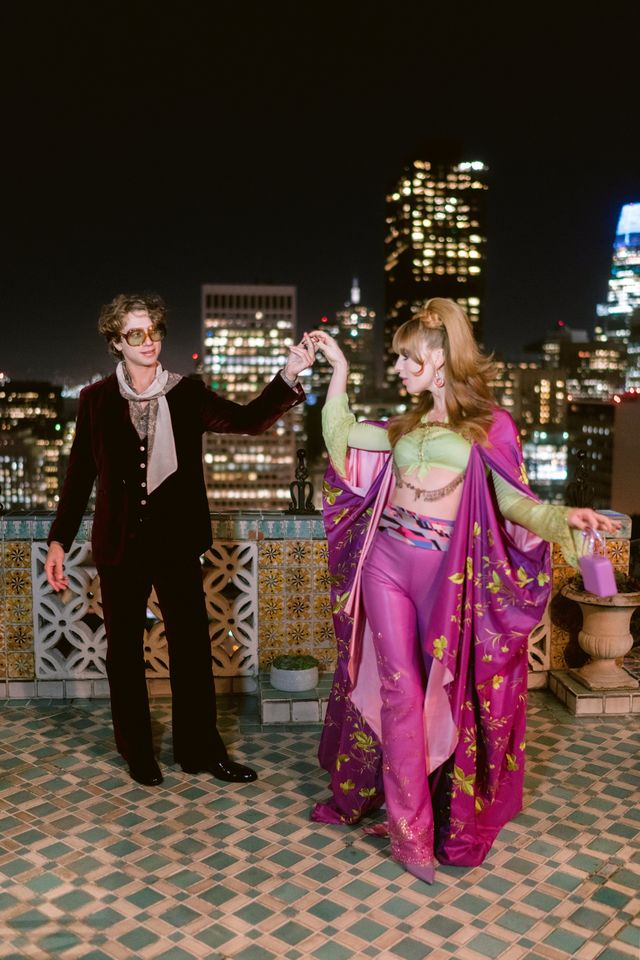 The space itself was outfitted for the party over the course of seven days by event designer extraordinaire Stanlee Gatti, who took inspiration from cult classic film Barbarella. Silver was the color of the night with a glowing dancefloor reflected on the ceiling in large, metallic orbs. There were various food stations for guests to refuel at with cuisine ranging from Dim Sum to Pasta to gelato to pizza.