Steven Holl's geometric Ex of In House holds a minimal footprint without compromising on volume within.
Whereas many suburban homes tend to sprawl over the landscape, Steven Holl's Ex of In House sits lightly upon its site. Set on a rock outcropping surrounded by 28 acres of forest in rural Rhinebeck, New York, the 918-square-foot building uses compression and inner voids to fit voluminous spaces within a small footprint.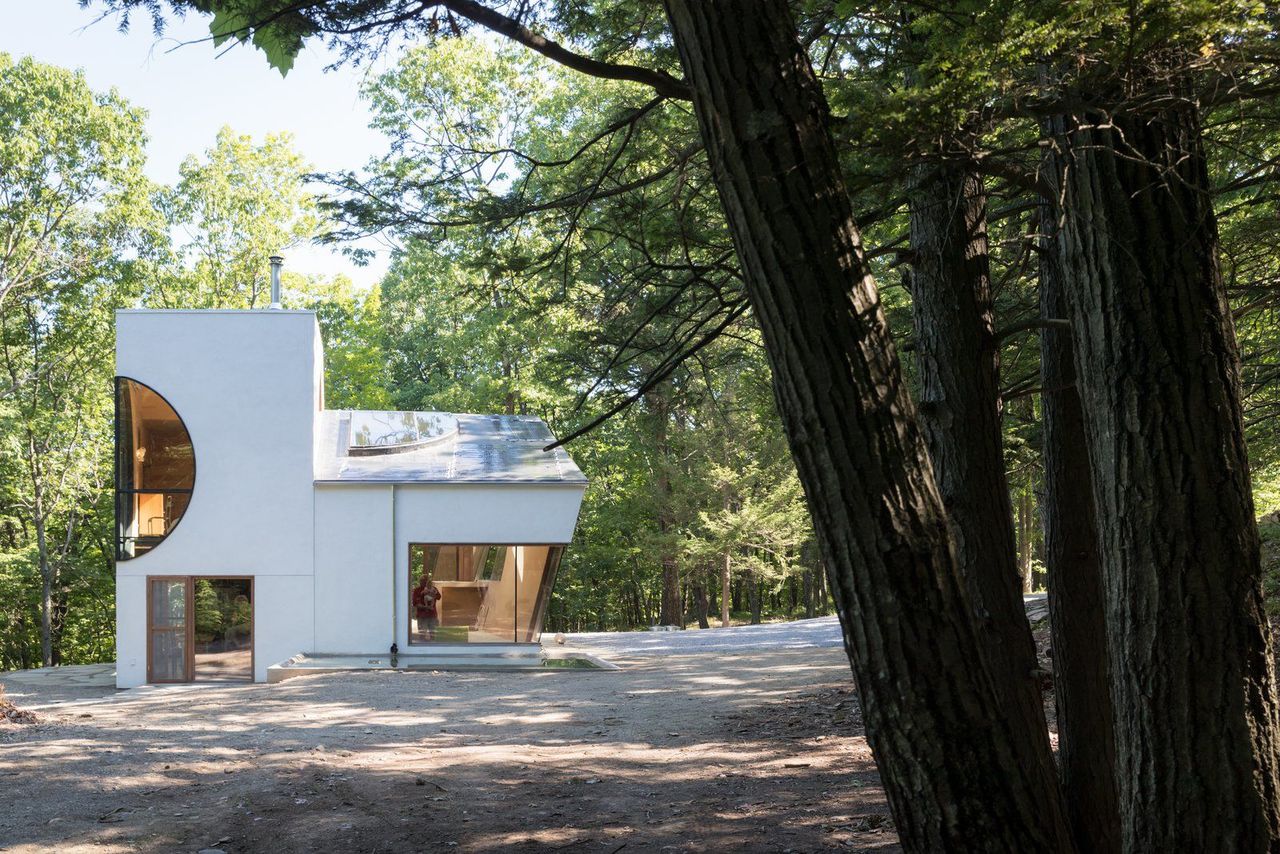 The south elevation features a prominent window that's large enough to heat the living space with sunlight in the winter. During the summer months a shade is deployed to keep the interior cool.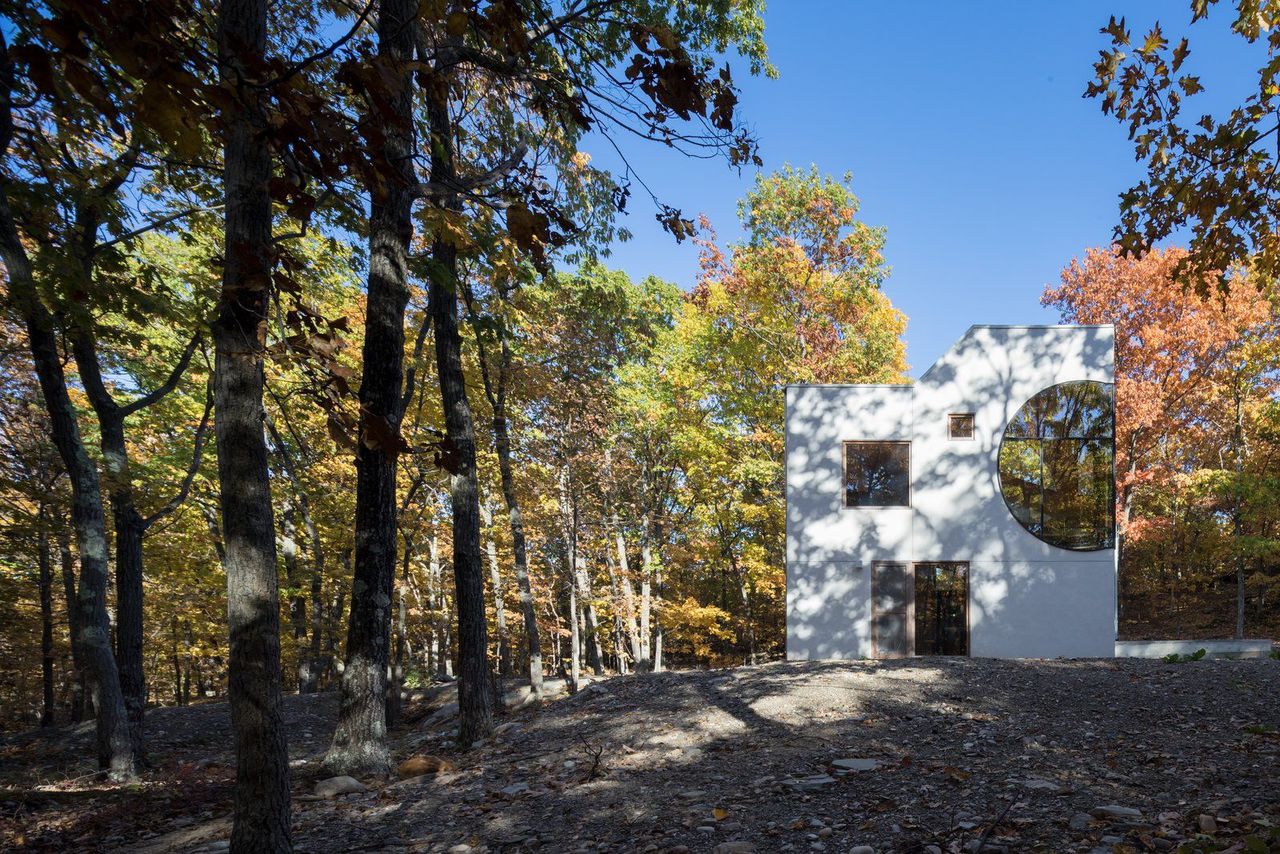 The Ex of In House is surrounded by 28 acres of forest.

"The shift in section of the house alters internal space with vertical dynamic spatial overlap. Situated around one main volume, open to the second level, with the kitchen placed in the center, alternative use patterns are created. There are zero bedrooms, yet the house can sleep five," says Steven Holl. The architect has been researching and developing this project since 2014.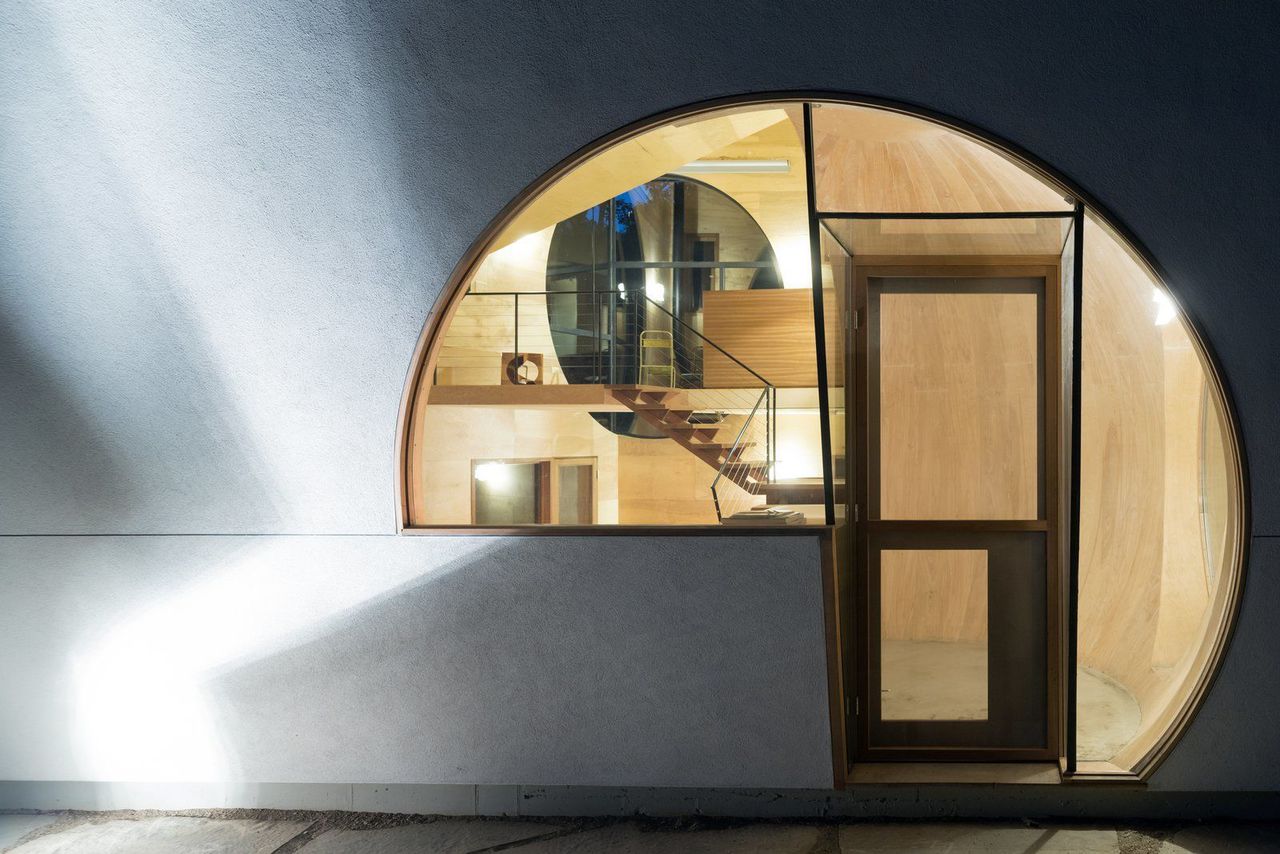 The east elevation of the Ex of In House faces the rising sun.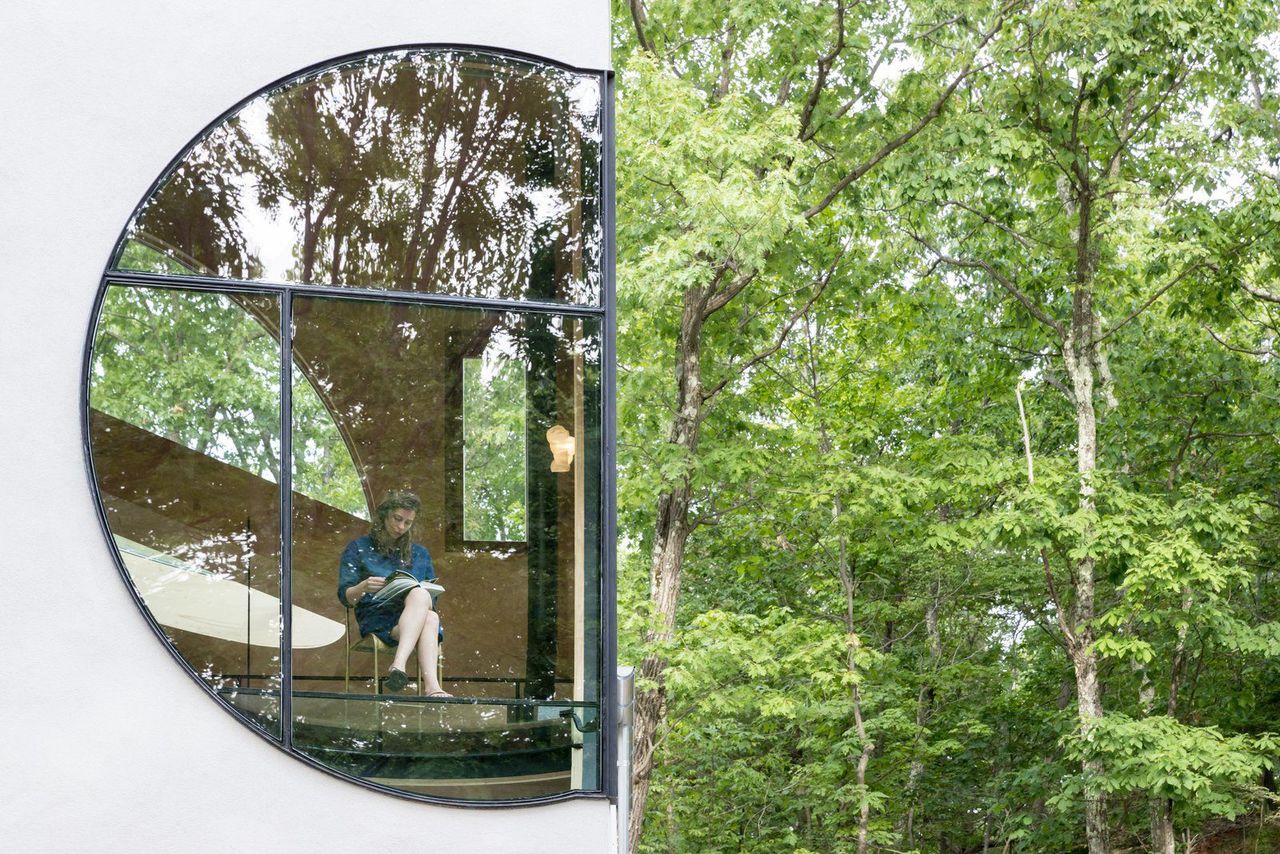 "The everyday miracle of a Hudson Valley sunset, with its distant changing glow that so inspired the Hudson River School painters is encircled west, partly south, and down through the glass floor," says Holl.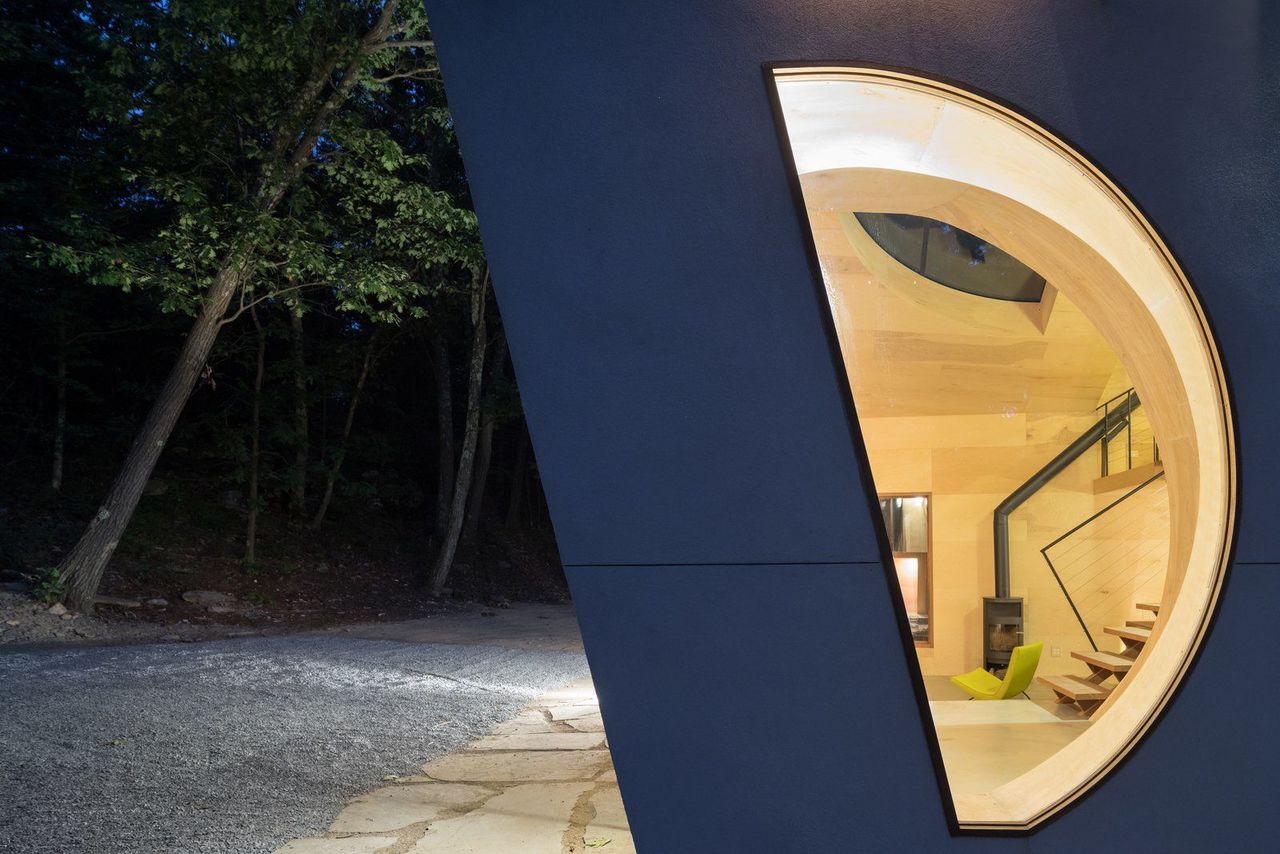 A curved window gives a glimpse into the Ex of In House's interior.

The self-sustaining, eco-friendly home is heated geothermally, eliminating the need to use fossil fuel for heating. Thin-film SoloPower photovoltaic cells are connected to a Sonnen energy storage system, so the house can generate its own energy instead of relying on grid power.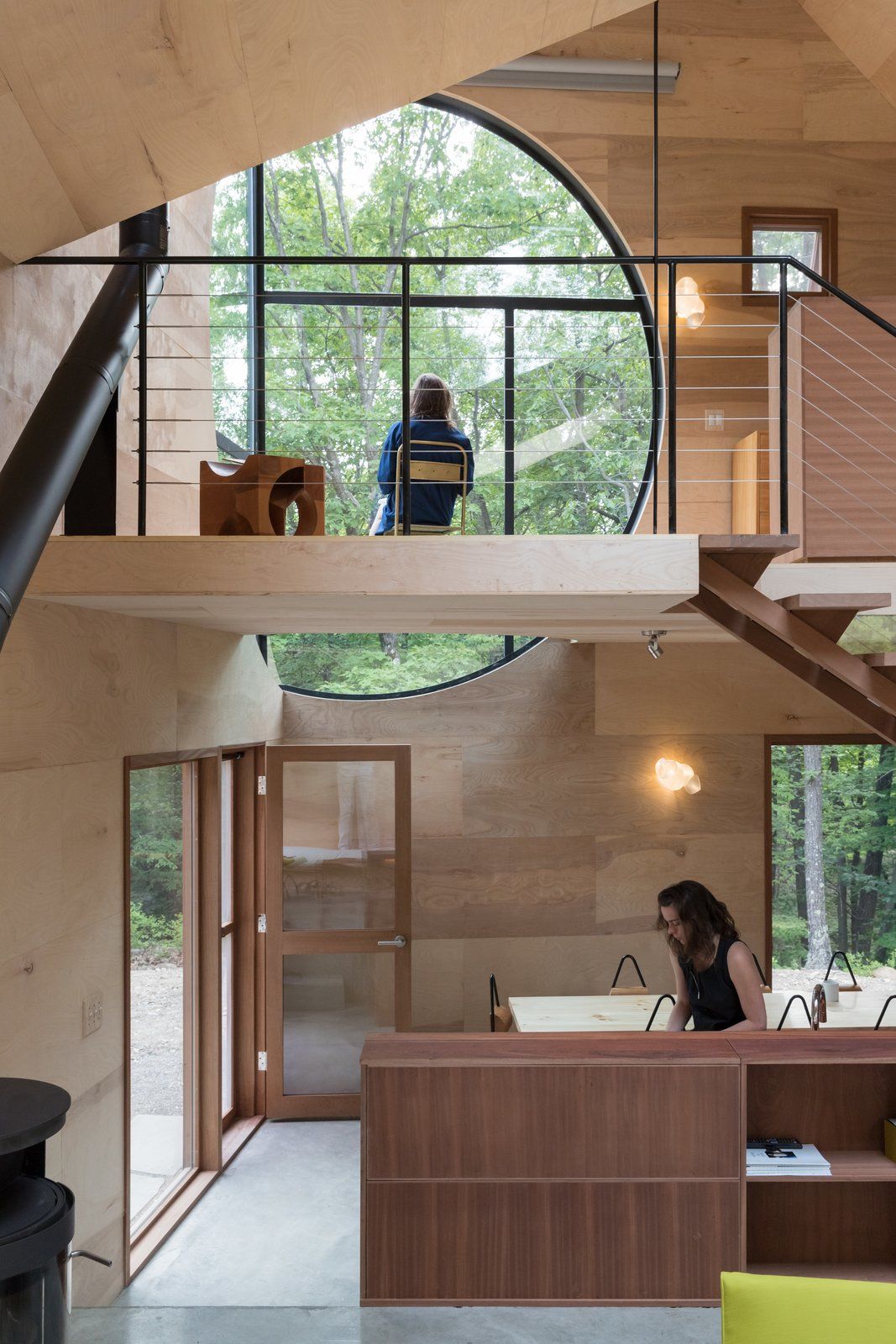 A dining area on the lower level, and a study on the upper level.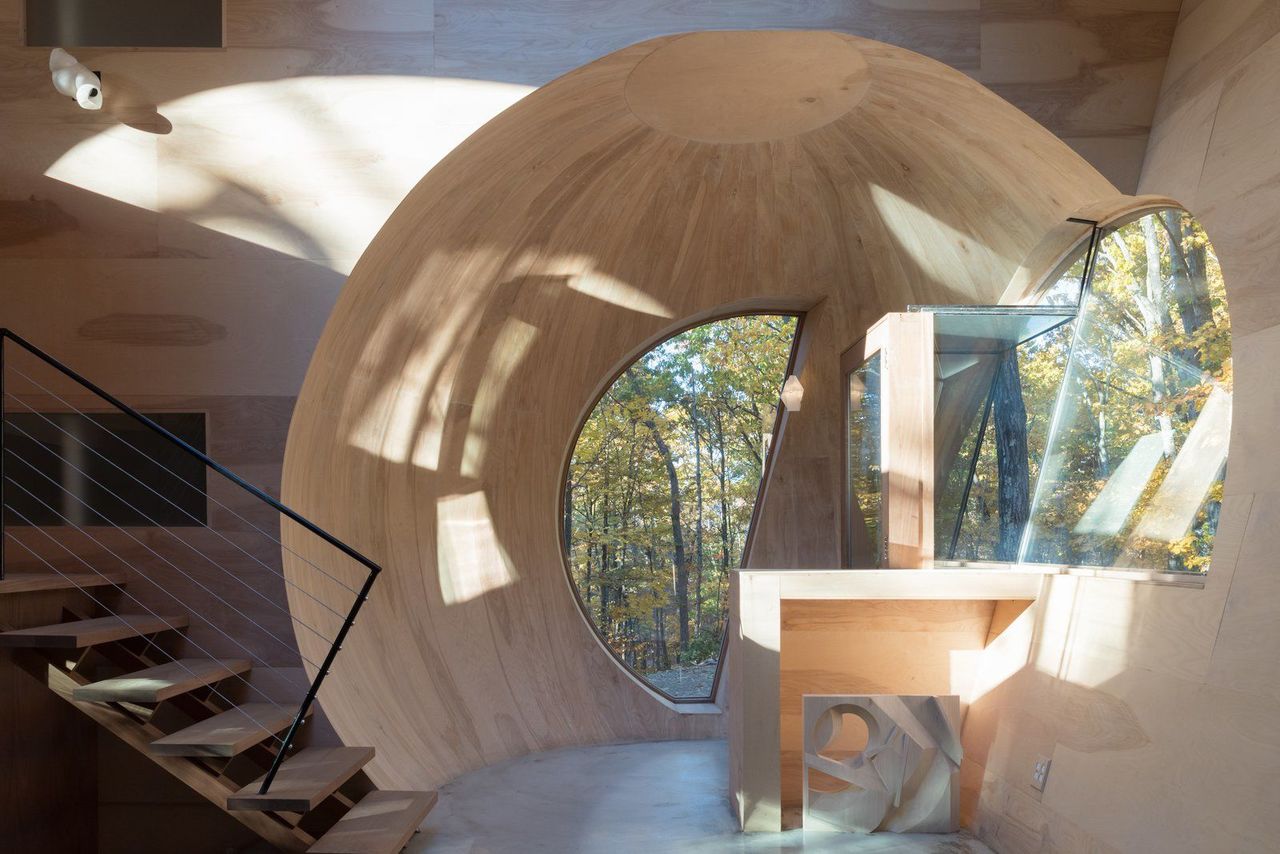 The geometry of the spherical intersections becomes apparent at the entry porch, where an orb of wood welcomes visitors.

All lighting fixtures in the house are 3D-printed in PLA cornstarch-based bioplastic, and all the glass and wood furniture and finishings were locally sourced.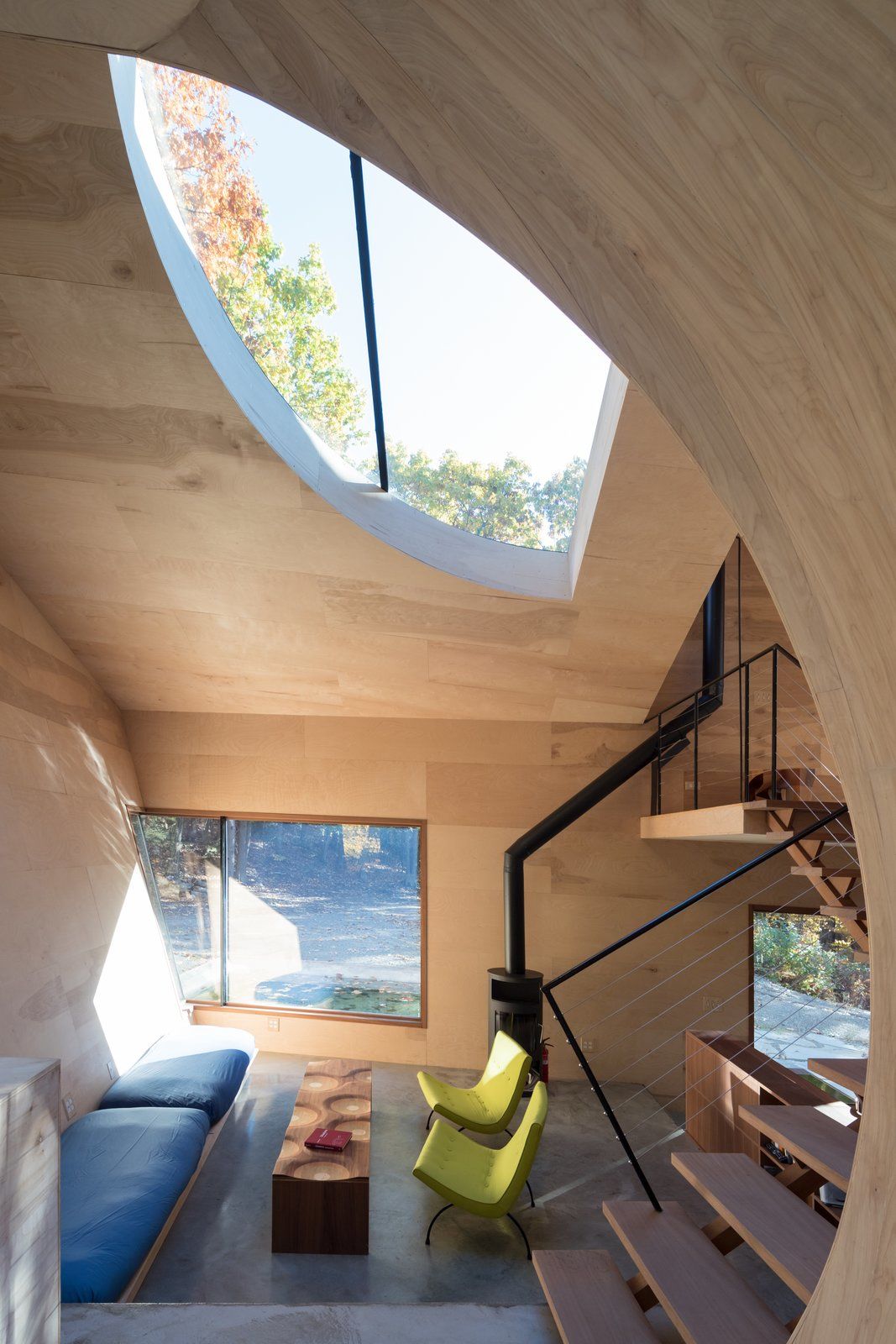 The living area of the Ex of In House

The home is made almost entirely from raw materials without the use of any sheetrock. Builders handcrafted the solid mahogany window and door frames, mahogany staircase, and birch plywood walls.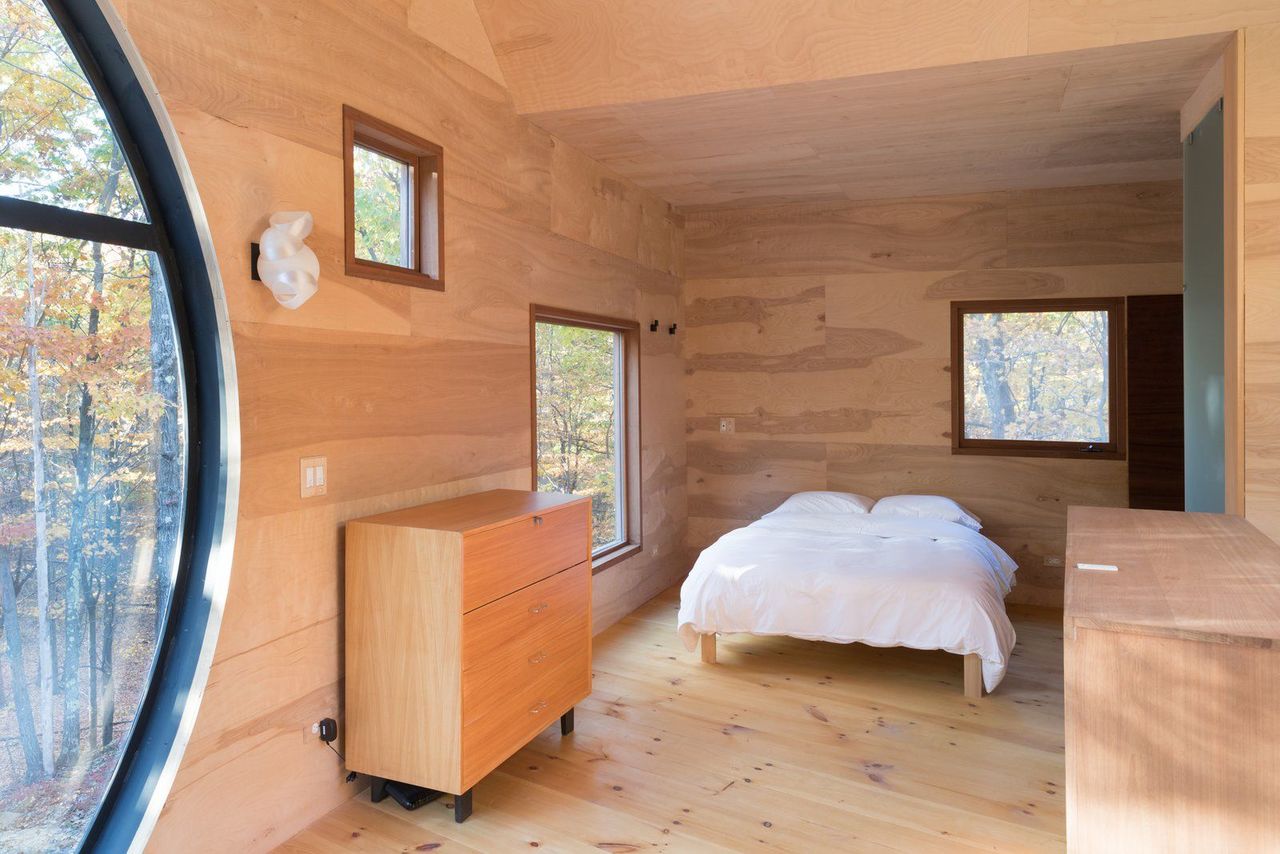 The Ex of In House bedroom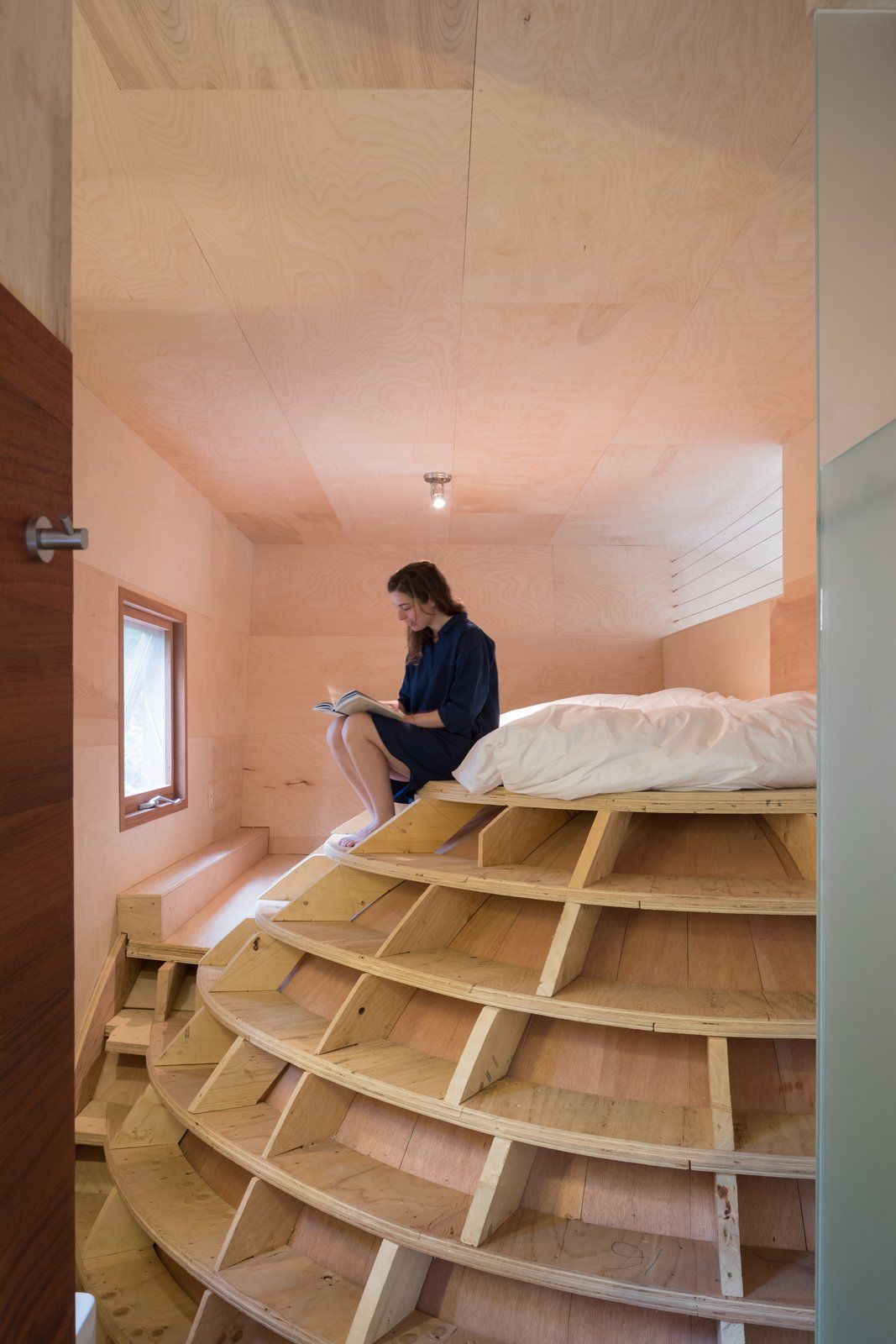 The Ex of In House sleeping area

The interiors are finished with natural natural oiled wood and plywood to give the living spaces an arte povera materiality, and a wabi-sabi economy.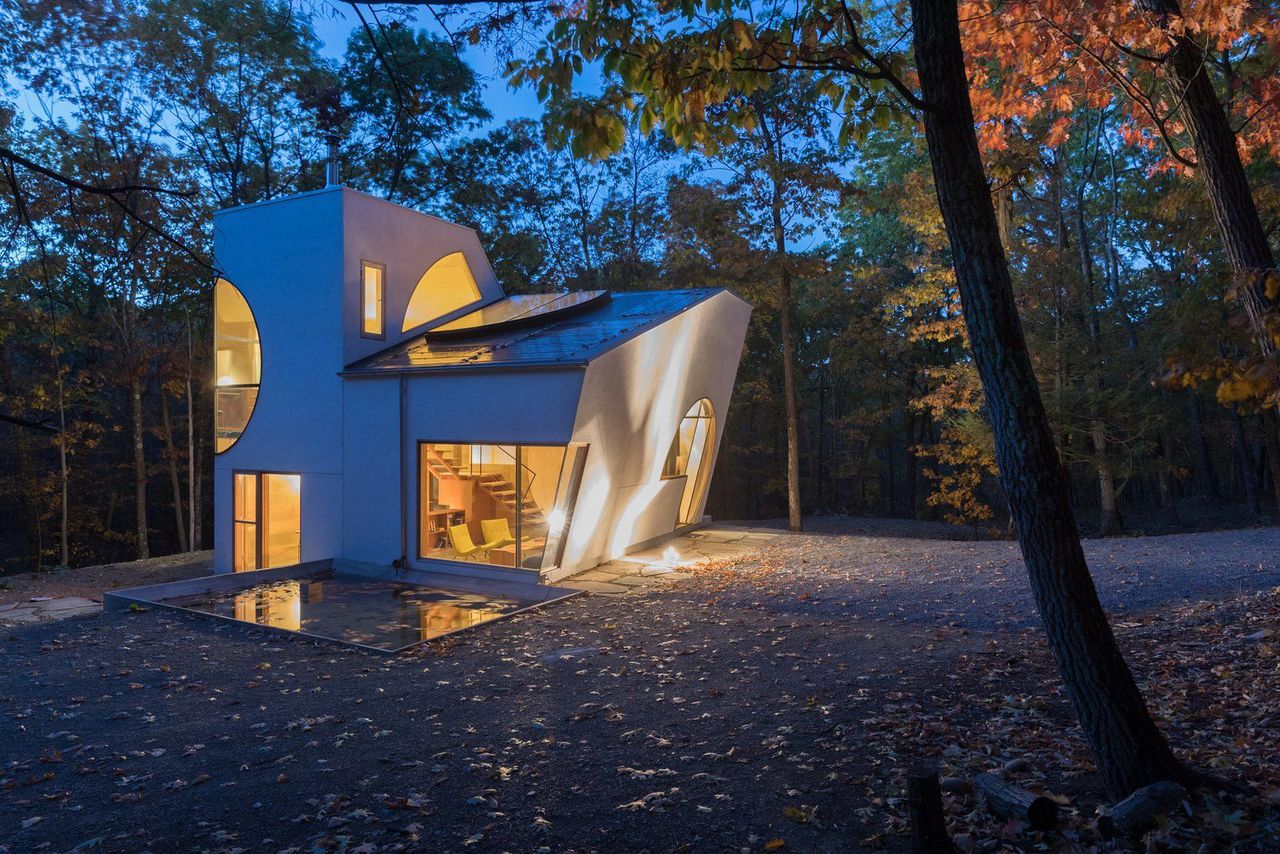 The Ex of In House at night.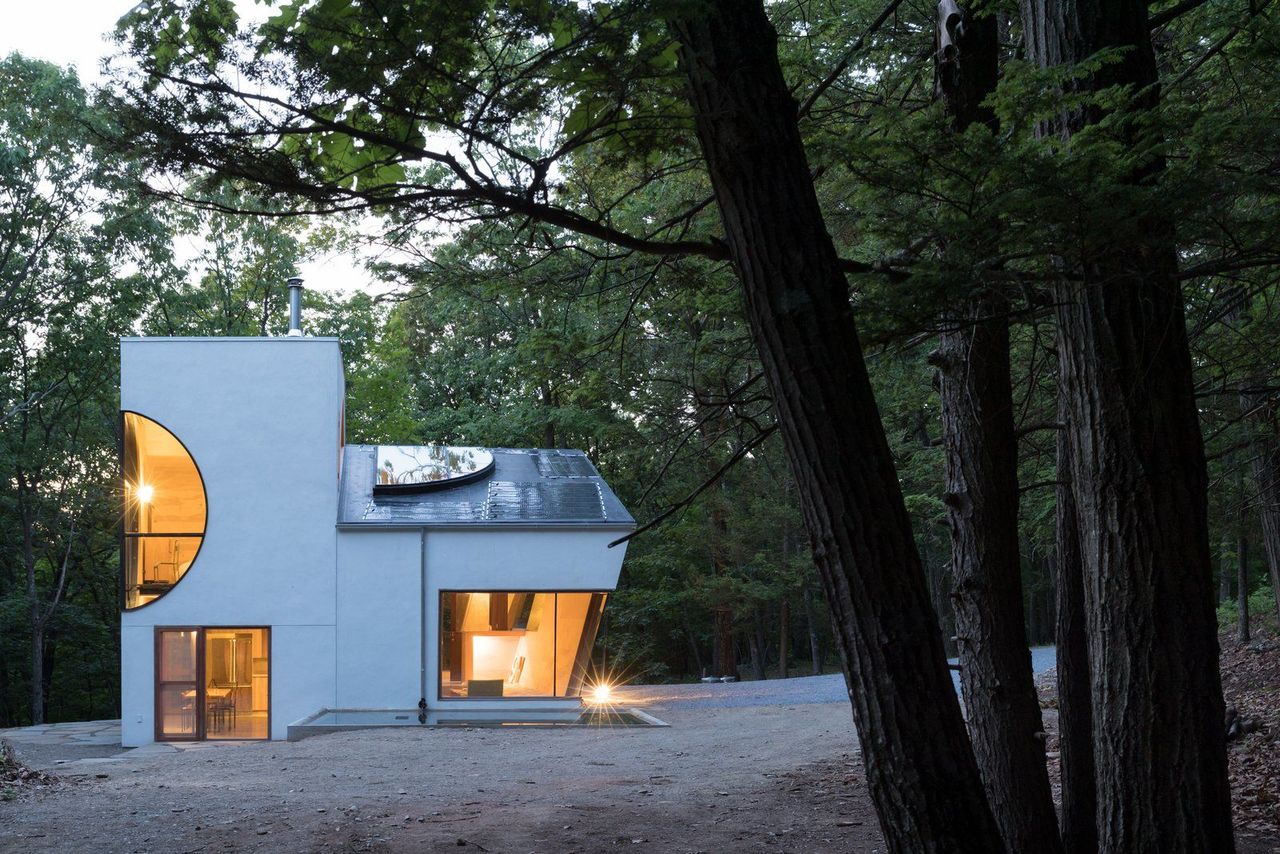 The Ex of In House exterior

"The Ex of In House explores a language of space, aimed at inner spatial energy strongly bound to the ecology of the place-questioning current clichés of architectural language and commercial practice," says Holl.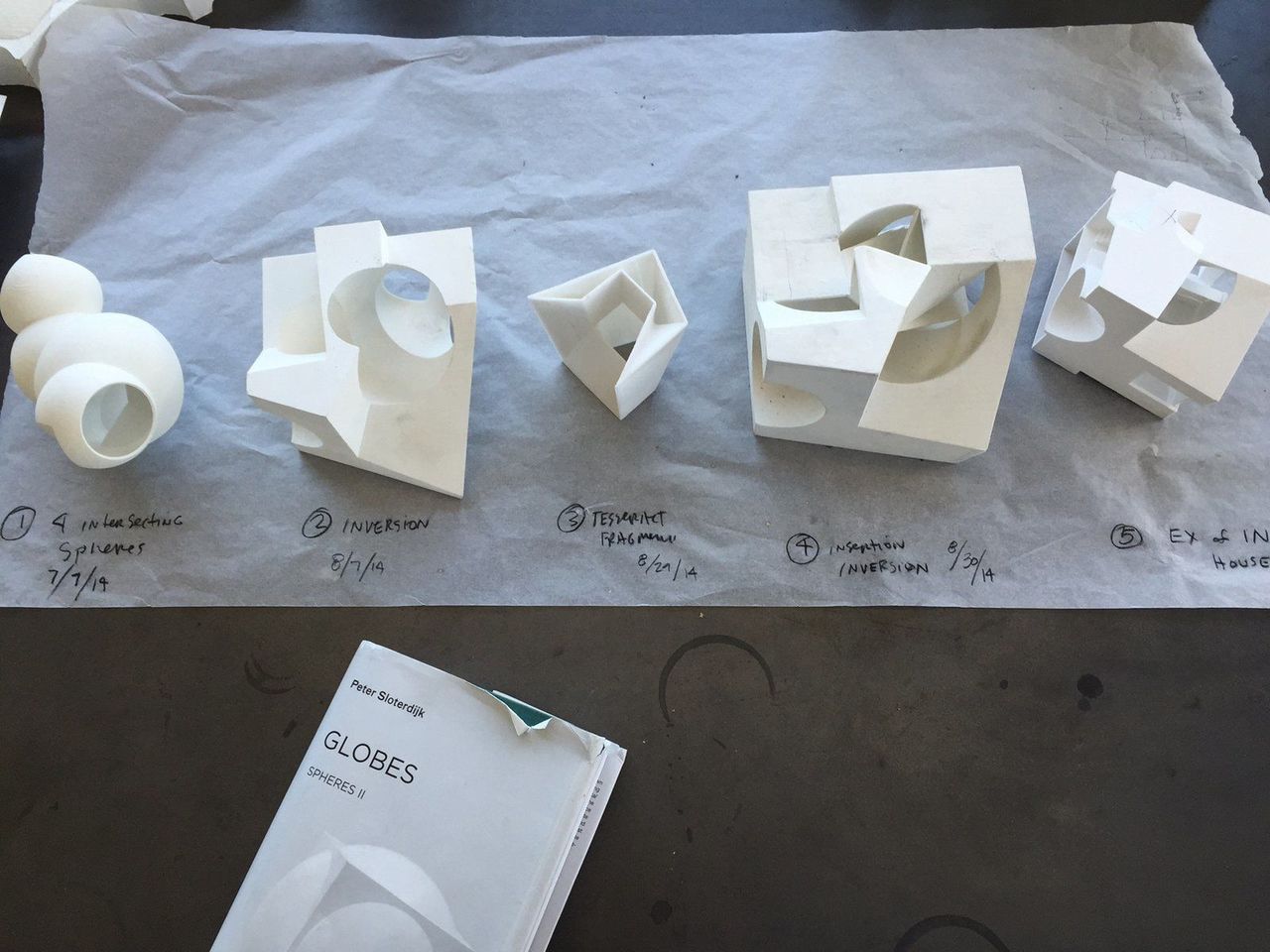 Ex of In House models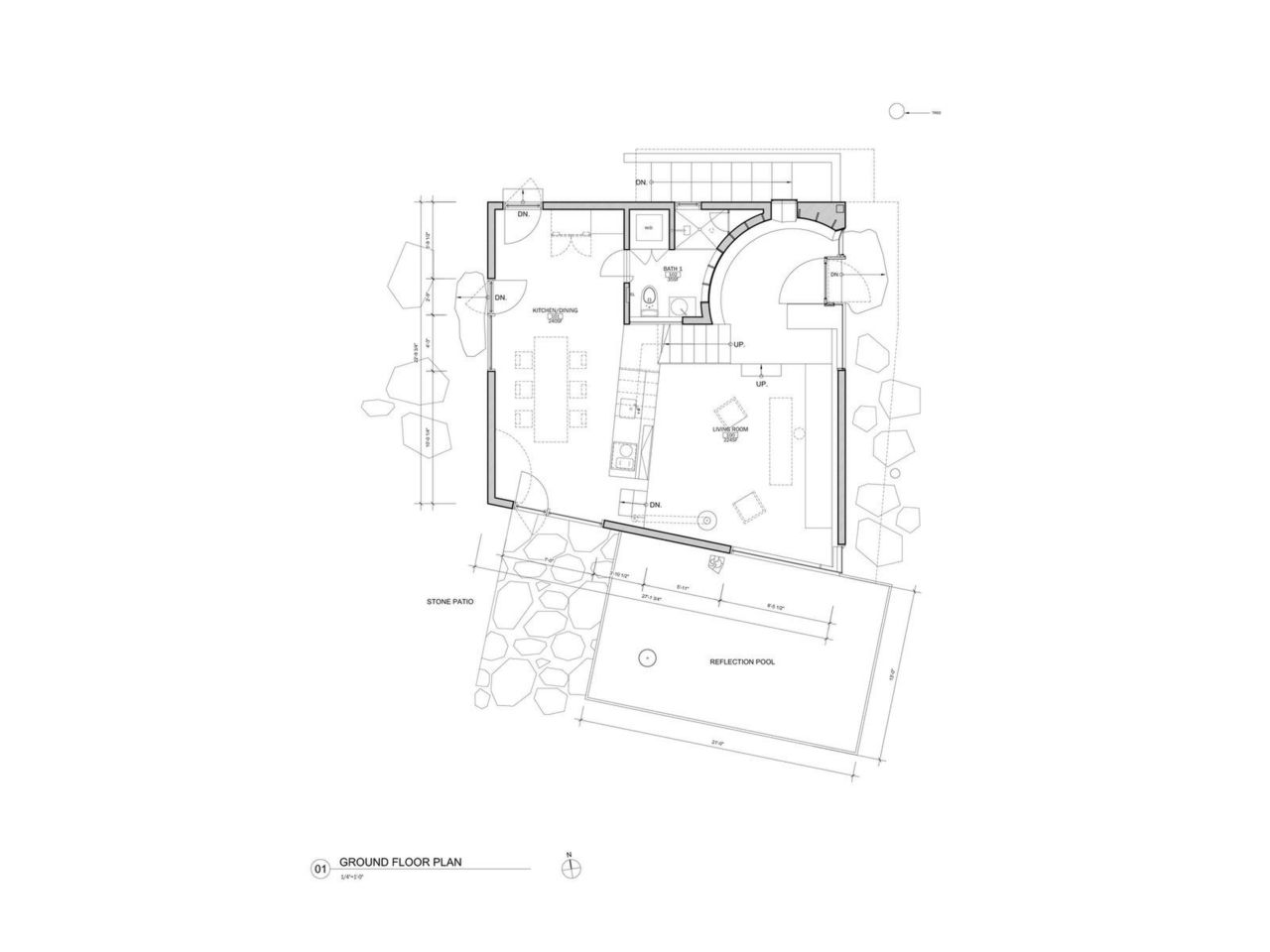 Ex of In House ground floor plan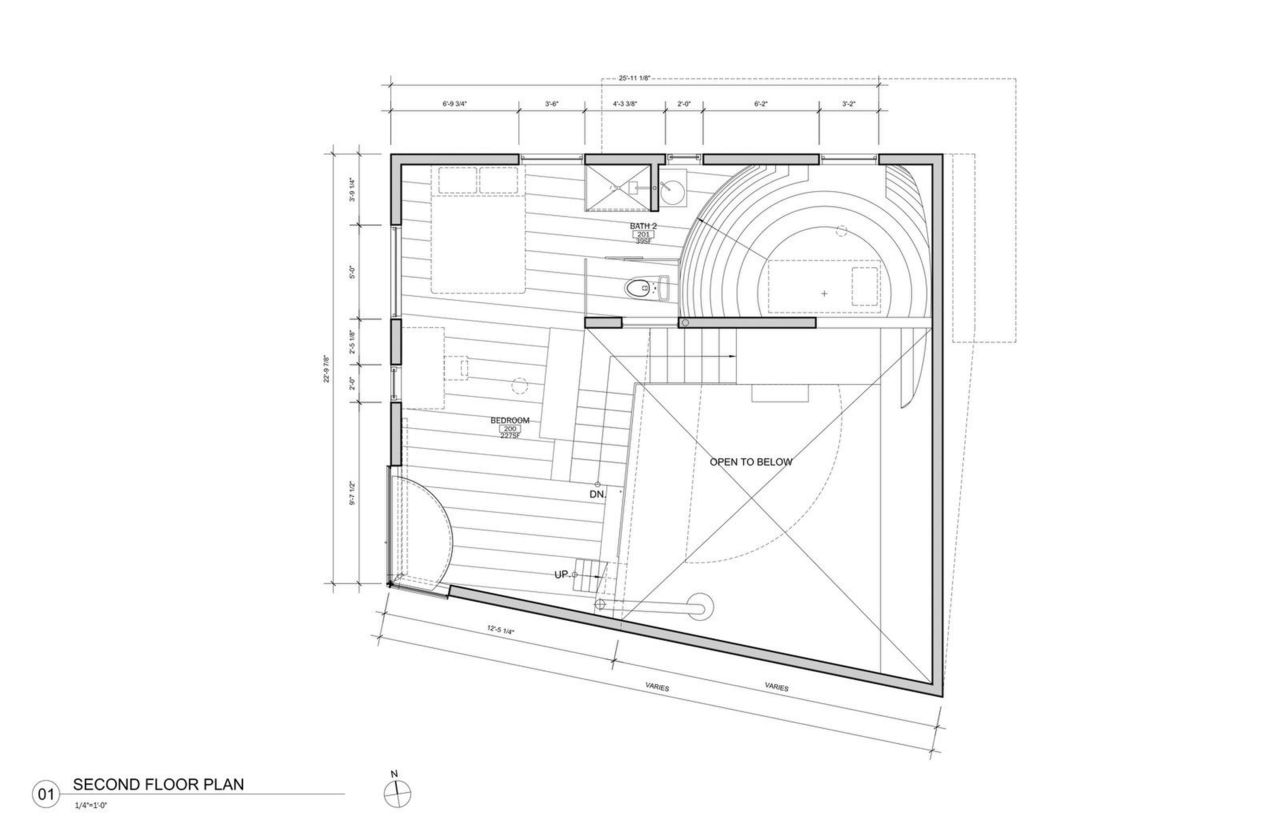 Ex of In House second floor plan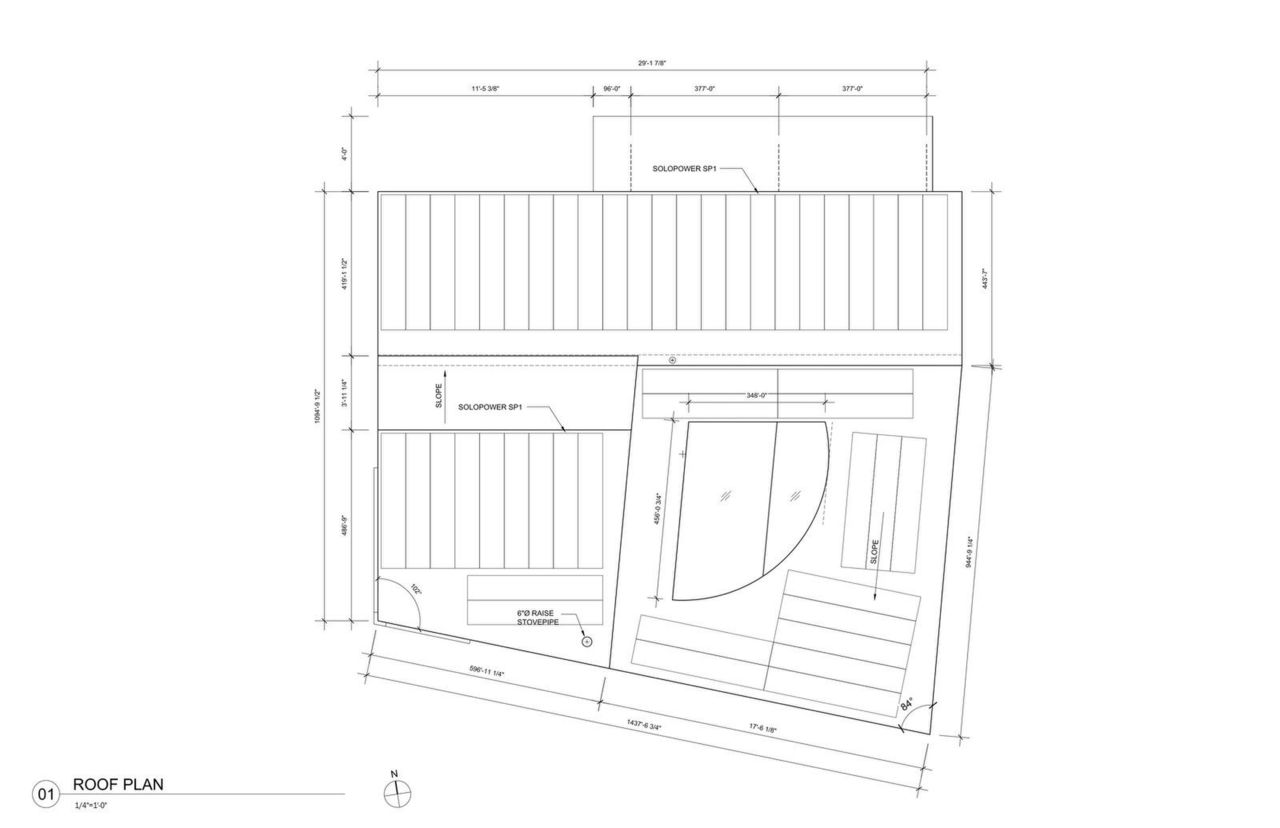 Ex of In House roof plan