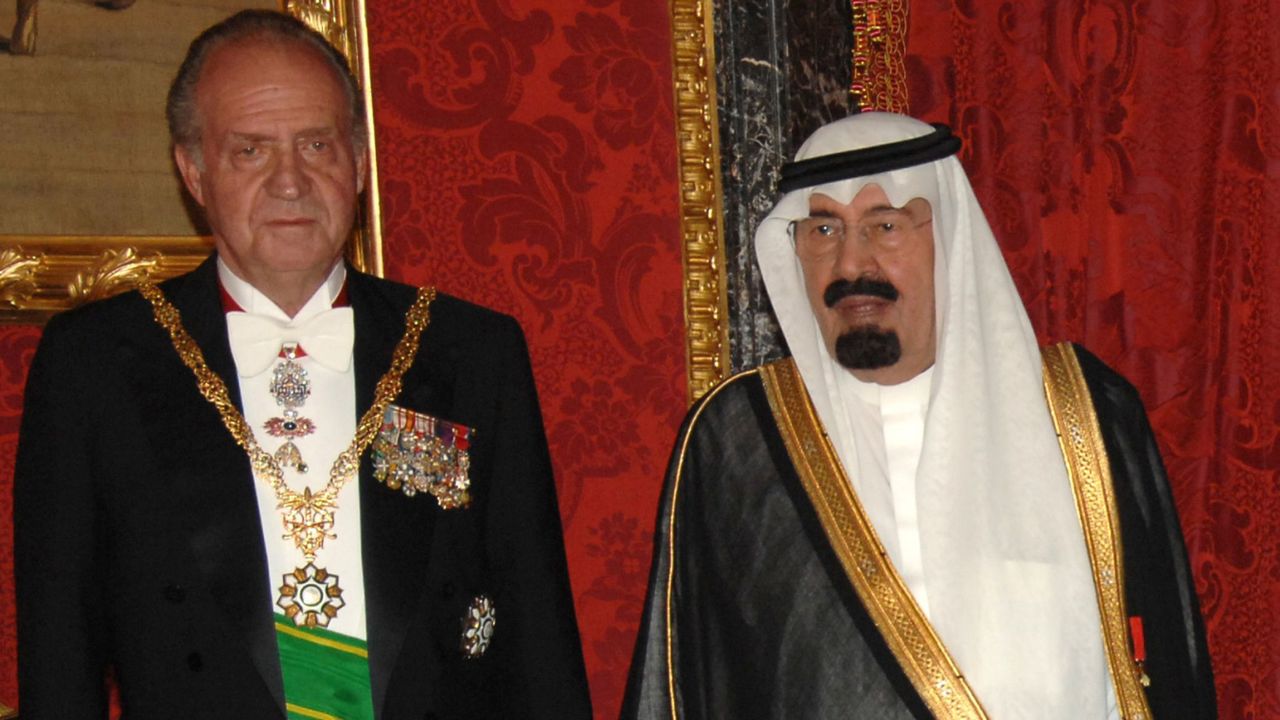 The former king of Spain was sued by a mistress for trying to get back from her $100 million he got as a bribe from Saudi Arabia
A London court has unveiled a lawsuit against Juan Carlos filed by Corina Larsen, a former lover, for illegal surveillance, harassment and libel that led to damage to her livelihood. She claims the king demanded back $ 100 million he gave her - which he received from Saudi Arabia as part of a corruption case. Corinna zu Sayn-Wittgenstein, a Danish-German businesswoman and the kings ex lover, has asked a London court for a restraining order against the royal.
A former lover of the former King of Spain, Juan Carlos I, is suing him and the Spanish Secret Service for allegedly using illegal means of surveillance against her in Britain.

A London court has unveiled the lawsuit, which has been pending since December 2020, with allegations of harassment, surveillance, a request for a restraining order and a claim for damages for livelihood damage.

The development is the latest twist in a financial scandal involving 83-year-old Carlos.

Swiss prosecutors are looking at the transfer of several million euros that Saudi Arabia's late King Abdullah gave to Carlos.

In 2012, it was reported that the former Spanish king transferred around 65 million euros (£55m) to Ms Larsen, 57, as "a gift".

Investigators suspect the transfer was an attempt to hide the money from authorities.

Juan Carlos I, who was Spain's monarch for nearly 40 years, has made a "considered decision" to leave the country, according to a letter published by the Palace on Monday.

The move comes less than two months after Supreme Court prosecutors opened a money-laundering probe against the former monarch following reports that he had taken over $100 million (€85 million) from Saudi Arabia.

It is believed that Ms zu Sayn-Wittgenstein's reluctance to return the money to Carlos is the cause of their current fallout.

Recordings of Ms zu Sayn-Wittgenstein, who now lives in England, speaking with a former police chief were leaked to the press in 2018.

She claimed that Carlos received kick-backs from commercial contracts in the Gulf States - particularly in the late-2000s construction of the 6.7bn euros (£5.6bn) Haramain high-speed railway in Saudi Arabia.

She also said he maintained these proceeds in a bank account in Switzerland.

The businesswoman then alleged the former king had bought properties in Monaco under her name to circumvent the tax treatment of lawful residents.

Ms zu Sayn-Wittgenstein's allegations drew demands for Carlos to be investigated for corruption in June 2019.

Carlos abdicated to his son, Felipe VI, in 2014, citing personal reasons.

His reputation as a leader of Spain's democratic transition following the dictatorship of General Francisco Franco has been tarnished by this and other scandals.

In March 2020, the Spanish royal household announced that King Felipe VI would renounce any inheritance from his father.

They also said the former king would lose his salary from the state's general budget.

Since August 2020, Carlos has lived in self-exile from Spain in the United Arab Emirates after Spanish investigators opened an inquiry into whether he had received kickbacks for a contract that Saudi Arabia had awarded a Spanish consortium.


Juan Carlos I took the throne two days after Spain's dictator Francisco Franco died in 1975, and is credited with helping Spain's transition to democracy. While remaining a popular figure for most of his rule, his public image took a hit after a lavish vacation in Botswana as Spain was struggling with a financial crisis in 2012.

In 2014, Juan Carlos I abdicated in favor of his son Felipe, saying he was aiming for "a drive for renewal, to overcome and correct mistakes and open the way to a decidedly better future."

At the time, the royal family was struggling with a scandal involving Juan Carlos' daughter and Felipe's sister, Princess Cristina, who had been accused of financial wrongdoing alongside her husband Inaki Urdangarin. While a court eventually found Cristina not guilty, King Felipe VI stripped her of her duchess title in 2015.

Earlier this year, the king stripped his father of his palace allowance and renounced the inheritance he was due to receive from him after reports of a Swiss probe started to surface. The royal house has denied Felipe had any knowledge of alleged financial wrongdoings.

The move was decried by Deputy Prime Minister Pablo Iglesias from the far-left Podemos party, who said the royal needed to be held accountable before his own people.

"Juan Carlos de Borbon's flight abroad is an act unworthy of a former head of state and it leaves the monarchy in a very compromised position," he posted on social media.

He added that a "democratic government cannot look the other way, much less justify or welcome" acts that undermine the dignity of institutions such as the head of state.