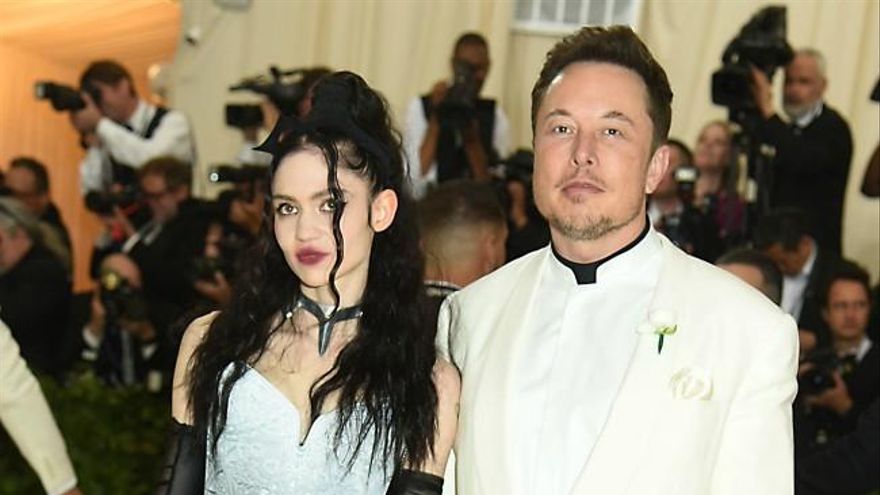 The official name of Elon Musk and Grimes' son is X AE A-XII
It has taken a month, but Elon Musk and Grimes have finally agreed - between themselves and with the authorities of the state of California - about what will be the name of their first child together.
According to his birth certificate, which the TMZ portal has had access to, the boy is legally called X AE A-XII Musk.

The couple's first option to baptize their offspring was X Æ A-12, as the proud father revealed on social networks when he announced his birth. This combination of letters and numbers was a tribute to their parents' shared interest in artificial intelligence -represented by the letter Æ-; the A-12 reconnaissance plane built by the CIA in the 1960s, which was known as 'Archangel' and thus coincides with the title of one of the singer's favorite songs; and to the universal variable, represented by the initial letter X.

A few days after the baby's arrival in the world, her mother revealed that they had decided to change the numerical digit to Roman numerals, probably to try to get it accepted by the corresponding registry officials, although she believed that this version of the name -X Æ A -XII- is much better.

However, it seems that in the end they also had to give up the ligature of the letters A and E, which is used in the Latin and Greek alphabet and that Grimes explained at the time that it was an elven spelling transcription of 'Ai' , a word that means love and / or artificial intelligence.

Now the mystery of how his son's name is pronounced, X AE A-XII, has been reopened, and whether the final part remains mute, as Grimes had stated on Twitter a few weeks ago.