Police are investigating a massive gold heist at Toronto Pearson International Airport, a location often used to ship gold mined in the province of Ontario.
Canadian officials say more than C$20m ($15m, £12m) of gold and valuables were stolen on Monday 17 April.

An aircraft container carrying the goods arrived at the airport in the evening and was transported to a cargo holding facility.

Police believe that is where the heist took place.

The theft could mark one of the bigger heists in Canadian history, a list that includes the 2011 and 2012 Great Canadian Maple Syrup Heist when 3,000 tonnes of syrup valued at $18.7m were stolen from a storage facility in Quebec.

Peel Regional Police inspector Stephen Duivesteyn said their team is investigating "all avenues" and described Monday's incident as isolated and rare.

At a press conference on Thursday at the airport, Mr Duivesteyn said the missing aircraft container was about 5 sq ft (.46 sq m) in size, and "contained other items of monetary value" in addition to the gold.

Officials have refused to say what airline shipped the cargo, where the load had come from, or its intended destination.

"Our goal is to solve this theft," Mr Duivesteyn said. "We want to solve it. I cannot provide exact details."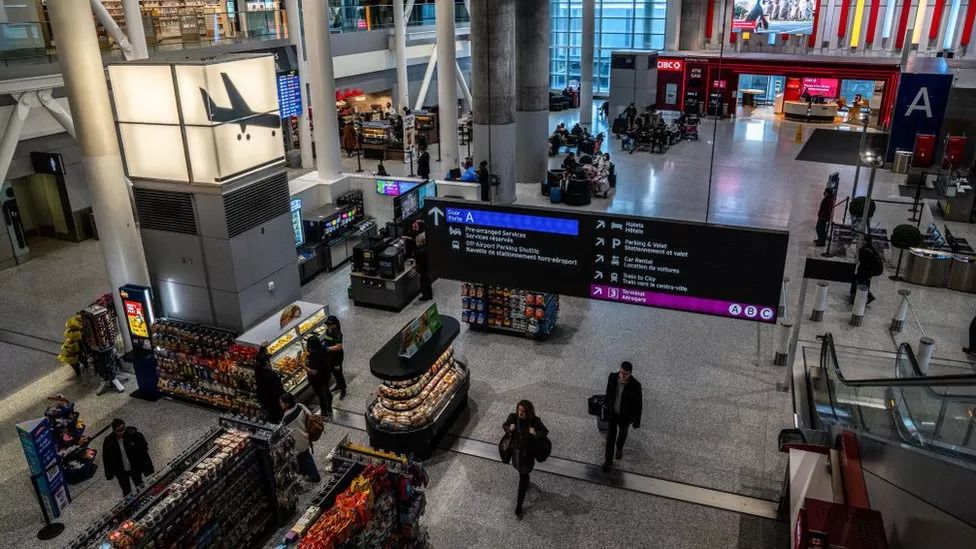 In 2020, Toronto Pearson International Airport handled 388,700 tonnes (857 million pounds) of cargo

But travellers are not in danger, he continued. "We do not consider this a public safety matter."

The Toronto Sun reported earlier on Thursday that police thought organised crime groups were involved. Mr Duivesteyn said it was too early to tell.

"We're three days in, so our investigators have their eyes open to all avenues," he said. "We're kind of keeping a broad outlook on it, so we're looking on all angles on how this item was stolen."

In a statement, the airport said that thieves did not gain access to the airport itself but "accessed the public side of a warehouse that is leased to a third party, outside of our primary security line".