Government plans for social media regulation need "far more clarity", a Twitter boss has told the BBC.
Katy Minshall said the draft Online Safety Bill failed to answer key questions such as how to define legal but harmful material.

Instead of simply targeting those who post offensive content, the bill would put more responsibility on platforms.

The culture secretary said the bill would make the UK "the safest place in the world to be online".

Writing in the Daily Mail, Nadine Dorries said "online hate has poisoned public life, it's intolerable, it's often unbearable and it has to end".

"Enough is enough. Social media companies have no excuses. And once this bill passes through Parliament, they will have no choice."

She also said the government had decided to "re-examine how our legislation can go even further to ensure the biggest social media companies properly protect users from anonymous abuse".

Meanwhile, a senior government source said "social media giants could be acting now to stamp out abuse but instead they're out making excuses".

What is in the draft Online Safety Bill?

* Ofcom would get powers to regulate social media sites

* It would be able to force companies to have a duty of care for their users, including protecting users from legal but harmful content, such as abuse that doesn't cross the criminality threshold

* Companies who breach Ofcom rules could face fines of up to £18m

* Social media sites would also be required to moderate content from different political viewpoints equally and without discrimination

* Provisions would be introduced to tackle online scams, such as romance fraud and fake investment opportunities.

Ruth Moss, whose daughter Sophie took her own life aged 13 in 2014, is calling for social media companies to take more action to address harmful material on their platforms.

After her daughter's death, she told BBC Radio 4's Today programme, she found numerous "deeply disturbing" images and instructions on self-harm and suicide on Sophie's phone and tablet.

Despite limiting her internet use at home, she said Sophie, who suffered from depression, was still able to use her phone on the bus or with friends and it was "impossible" for parents to know what their child was doing online all the time.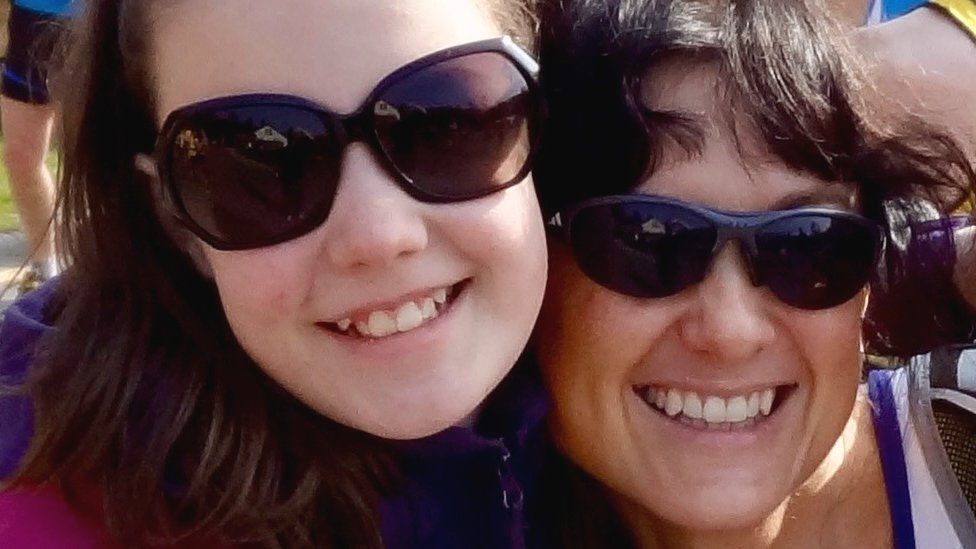 Under the draft Online Safety Bill, the regulator Ofcom would have the power to levy fines of up to £18m or 10% of global profits, whichever is higher, on social media platforms which fail to comply with the new laws.

Ofcom would also be given the power to block services from the UK if they are deemed to present a risk of significant harm to UK citizens.

But Twitter is concerned the bill gives too much influence to the culture secretary over Ofcom.

The current draft bill would allow Ms Dorries to change the Ofcom code of practice that would be used to regulate the likes of Facebook and Twitter.

Speaking to Radio 4's Westminster Hour programme, Ms Minshall - the head of policy in the UK for Twitter - said the bill gave the minister "unusual powers", leaving Ofcom to "muddle through".

She also rejected the idea of stronger rules around online anonymity - something some MPs have campaigned for.

Conservative MP Mark Francois said people sending "horrendous abuse" online should not be allowed to "hide behind a cloak of anonymity with the connivance of the social media companies for profit".

But Ms Minshall argued that clamping down on anonymous accounts would "fail to deal with the problems of online abuse" and could damage people who rely on "pseudonymity".

"If you're a young person exploring their sexuality or you're a victim of domestic violence looking online for help and for support, pseudonymity is a really important safety tool for you."

She added that users already had to provide a date of birth, full name and email address when signing up, meaning that the police could access data about an account, even if someone had used a pseudonym.

Asked about the fines that could be levied on companies, she said such penalties were "almost existential".

In February of this year, Twitter boss Jack Dorsey said his company had experienced an "extraordinary year" in 2020, with revenues growing by 28% to $1.29bn (£930m) compared to the last quarter of 2019.

Ms Minshall said the bill had thrown up "all sorts of really important questions", such as "how do we define legal but harmful content" and "what sorts of exemptions should we make for journalistic content or content of democratic importance".

"These are questions that Parliament needs to answer," she added.

MPs and peers are currently scrutinising the draft bill and next Thursday they will hear evidence from representatives of Facebook, Twitter, Google, YouTube and TikTok.

Writing in the Mirror, Labour's shadow culture secretary Jo Stevens described the government's bill as "weak and ineffective", adding "it won't do the job we need it to do".

She said the government should introduce criminal sanctions against the bosses of big technology companies who repeatedly break the new laws.

She also raised concern that small companies would be subject to less stringent rules.