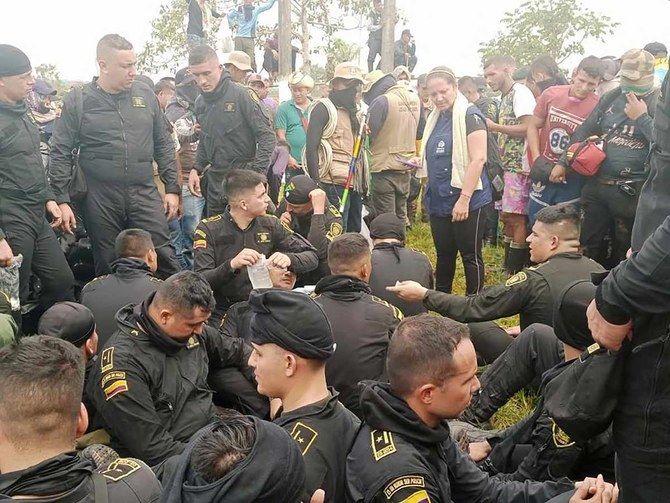 Two dead, dozens of police held hostage in Colombia in protest against oil company
A police officer and civilian were killed during violent protests in Colombia's Caqueta province on Thursday, and 79 officers and nine oilfield workers were taken hostage by rural communities, the human rights ombudsman said.
The violence erupted in a rural part of the San Vicente del Caguan municipality, where an oil field belonging to Emerald Energy was attacked and fire started by protesters, according to Colombia's national police.

"It's lamentable that, amid these protests, a policeman and civilian were killed, while several policemen were detained and others were injured," ombudsman Carlos Camargo said in a statement, adding that his office is offering mediation.

Rural and Indigenous communities had blocked access to the oil field to demand the company, a subsidiary of China's state-owned company Sinochem, help fix roads in the region.

The officer and civilian killed in the protests died from gunshot wounds, police sources said, adding that FARC dissidents who reject a 2016 peace deal are present in the region and could be involved in the unrest.

Protests in areas close to oil and mining projects regularly occur in Colombia as communities push for companies to build infrastructure including roads and schools.

Reuters could not immediately reach Emerald Energy for comment.

Colombian President Gustavo Petro ordered a joint commission from Colombia's Defense and Interior ministries, as well as the armed forces, be dispatched to the region to put an end to the violence, he said on Twitter.