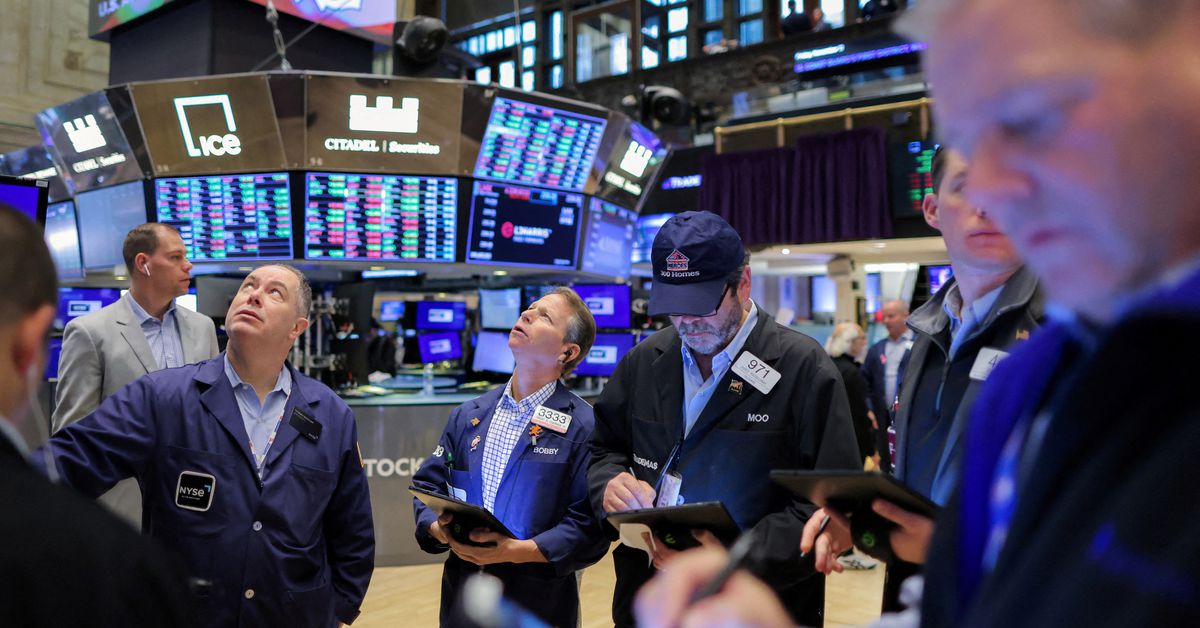 U.S. companies and their backers seize on window to sell stock
Sales of shares in publicly listed U.S. companies had their strongest showing last week in more than a year, as companies and some of their shareholders, such as private equity firms, capitalized on the risk appetite of stock market investors.
Stock sales reached $4.97 billion in the United States last week, the highest tally since the second week in 2022, according to data provider Dealogic. Globally, stock sales reached $12.3 billion, the most in more than 30 weeks.

Investment bankers and lawyers say companies are seeing strong demand for their stock from investors who believe now is the time to place big bets on the market recovering in the wake of the Federal Reserve raising interest rates to fight inflation. It's a risky proposition, so companies and their backers are seizing on the opportunity for fear it may soon slip away.

"Equity markets have regained some momentum and volatility has decreased, driving animal spirits on the buy side," said Santiago Gilfond, co-head of Americas equity capital markets at Credit Suisse Group AG (CSGN.S). He added that the sellers of stock have moderated their valuation expectations, helping to lure buyers.

Last week saw 18 so-called secondary stock sales in the U.S., including a $1.7 billion divestment by utility company American Water Works Co Inc (AWK.N), the fifth largest U.S. stock sale since beginning of 2022.

In another notable transaction last week, Oreo cookie maker Mondelez International Inc (MDLZ.O) offloaded about a $1 billion stake in beverage firm Keurig Dr Pepper Inc(KDP.O) in an unregistered stock sale, according to a securities filing.

Private equity firms are getting a piece of the action. Blackstone Inc (BX.N) last week sold a roughly $270 million stake in dating app Bumble Inc (BMBL.O) along with about $220 million position in human resources benefits platform Alight Inc (ALIT.N), and this week, Providence Equity Partners sold a $333 million stake in software provider DoubleVerify Holdings Inc (DV.N).

The surge in activity has been welcomed by bankers and lawyers working on these offerings. Collectively they executed $72.5 billion worth of stock sales for public companies in 2022, the lowest level since 1996 and a 67% drop from 2021's deal bonanza, according to Dealogic data.

"Investors are willing to put money to work in a way that they weren't a year ago," said Michael Kaplan, a capital markets partner at law firm Davis Polk.

The next frontier for equity capital markets, bankers and lawyers say, are initial public offerings (IPOs), which have been subdued since Russia's invasion of Ukraine in February 2022. Unlike secondary stock sales, IPOs take at least a few days to market to investors, and several months to prepare, so companies can't be as nimble in pursuing them when the market becomes welcoming.

A busy week for initial public offerings in early February offered some hope to stock market hopefuls, but advisors remain cautious as stocks sold off in recent weeks.