New comments by former Italian prime minister Silvio Berlusconi about Russia's war in Ukraine have triggered anger in Kyiv.
"I would have never gone to speak to Zelenskyy, if I had been prime minister", he told reporters in Milan on Sunday evening, commenting on a meeting between the Ukrainian president and Italy's current Prime Minister Giorgia Meloni in Brussels last week.

Berlusconi, 86, went on to blame Zelenskyy firectly for the "massacre of his civilians and soldiers":
"If only he had stopped attacking the two autonomous Donbass republics, this would have never happened. I judge this gentelman's (Zelenskyy) behaviour very negatively," said Berlusconi.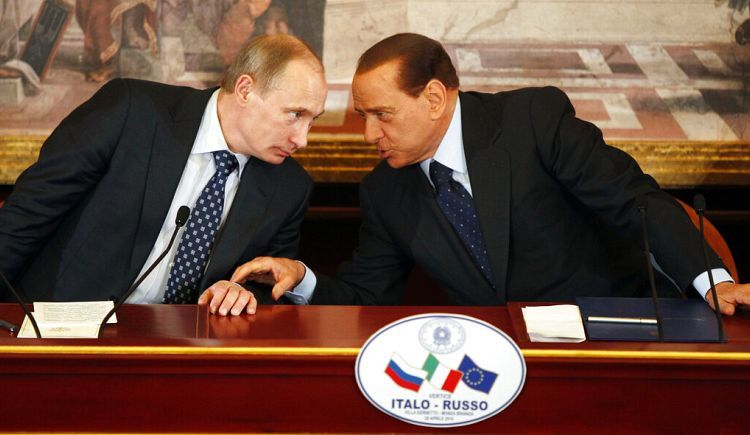 On Monday, Zelenskyy's top aide Mykhailo Podolyak hit back, branding Berlusconi "a VIP agitator, who barters his Putin friendship with Italy's reputation. His words are damaging Italy", Podolyak told Italian paper La Repubblica, while Kyiv's foreign ministry accused him of "kissing Putin's bloodstained hands".
Italy's government has moved to quickly to downplay Berlusconi's comments, saying the country was giving "firm and convinced support to Ukraine".
Foreign Minister Antonio Tajani, an ally of Berlosconi, also commented, saying Berlusconi's party, Forza Italia, "has always supported Ukraine's independence".
This is not the first time Berlusconi's comments have forced his party members and government allies to issue clarifications.

A close ally of the Kremlin leader during his premiership, Berlusconi already caused an uproar last October when -- in a leaked recording -- he claimed that Vladimir Putin had sent him 20 bottles of vodka for his birthday, and he then reciprocated with bottles of Italian red wine.

Less than a month before, Berlusconi said Putin had invaded Ukraine to replace Zelenskyy's government with "decent people".

In that statement he even criticised the Kremlin's invasion strategy, suggesting Russia should have focused on surrounding the Urakinian capital instead of spreading out.

The comments were described as "scandalous" at the time by opposition leader Enrico Letta and received widespread national and international condemnation.