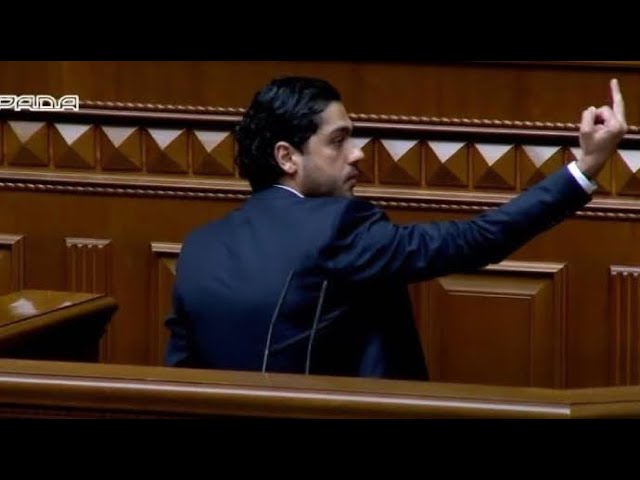 Ukrainian MP succeeds in expressing himself even after the President ordered the mic to be turned off
During a speech in which MEP Geo Leros called President Volodymyr Zelensky a traitor, the MP showed his middle finger to the President.
"Hello, Mr. President. I see that your Yermak is also here. I want to tell you that I am not afraid to speak the truth. You can poison your law enforcement agencies on me as much as you want," take care "of matters, but I am not afraid to speak the truth ...
You are the main traitor in the country. "

After that, the speaker of the parliament Ruslan Stefanchuk asked to turn off the microphone for Leros. He, leaving from behind the podium, showed Zelensky the middle finger.


The "servant" Maria Mezentseva immediately took the floor and turned to the regulatory committee to assess the actions of Leros.

After that, the Servant of the People faction reported that it had applied to the Rada's Regulatory Committee with a demand to assess and make a decision on the behavior of People's Deputy Leros.