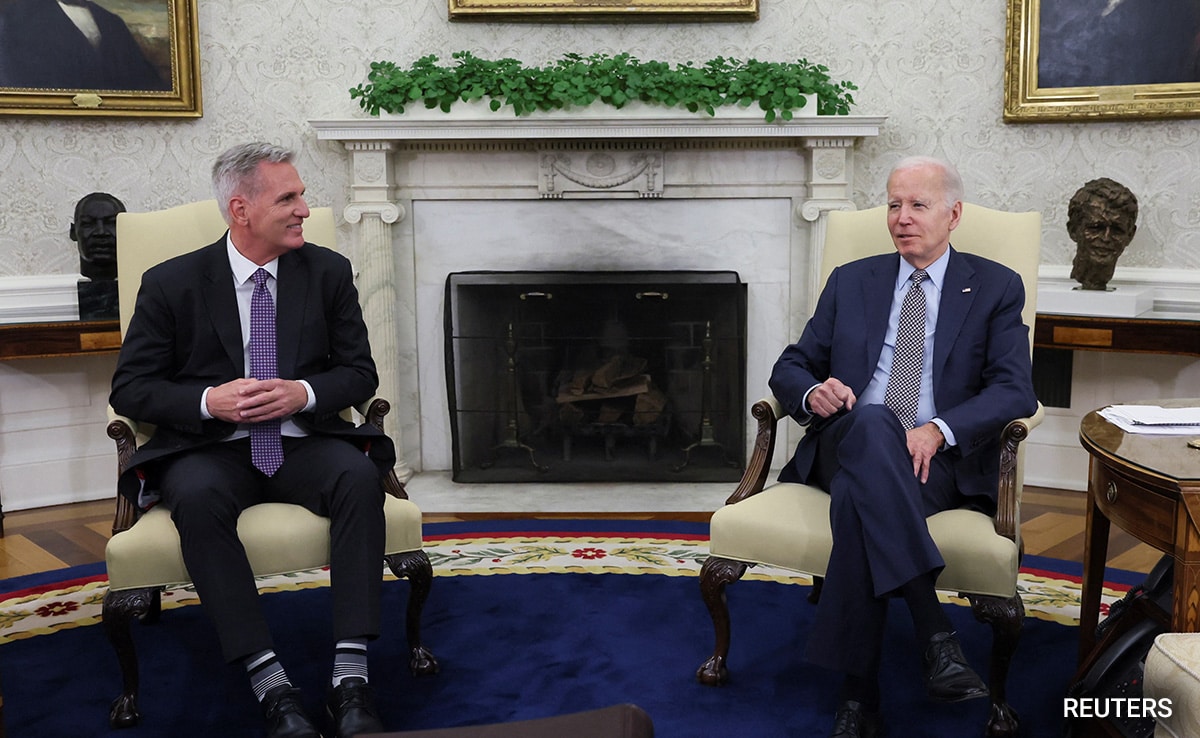 US President Joe Biden and Republican leader Kevin McCarthy reach deal to avoid default
US President Joe Biden and Republican leader Kevin McCarthy reached a deal to raise the debt ceiling, avoiding a potential default by the US government.
The deal will be voted on by Congress on Wednesday, just days before the June 5 deadline for the Treasury to borrow more money.

The agreement includes a two-year extension of the debt ceiling and deep spending cuts, but no major spending cuts as originally demanded by Republicans.

The deal represents a compromise between the two parties and avoids a political crisis for the US government.

The federal government is currently facing a shutdown due to a budget impasse, and Congress is working on a deal to avoid a default and reopen the government.

If the deal passes the House, it will then need to be approved by the Senate, where Democrats hold a majority.

However, 35 far-right lawmakers have told House Majority Leader Kevin McCarthy to "hold the line" against compromising on more sweeping spending cuts.

This means that a large number of Democrats will need to be persuaded to vote with a reduced number of Republicans, which rarely happens on big bills.

The Democrats may also face a rebellion from the left of the party, which objects to any spending restrictions.

Congress has adjourned for the weekend, but lawmakers will be called back to vote on the deal.

If a default occurs, the government wouldn't miss loan repayments until mid-June, but in the meantime it would likely have to halt $25 billion in social security checks and federal salaries.

The major ratings agencies, such as Morningstar and Fitch, have warned that they could opt for a downgrade even if the crisis is averted.

During the last budget impasse under Barack Obama's administration, a ratings downgrade cost taxpayers more than $1 billion in higher interest costs.